I think we can all agree that periods (for the most part) are...not great. Bloating, aches, mood swings, cramps — it's all a rich tapestry of, "no, thank you."
So any time I hear of something that's supposed to make the whole shebang easier, my interest is immediately piqued. You're telling me I don't need to live in misery for 4-8 days? HECK. YUS.
To that end, I'd like to introduce you to Marlow, the brand that's making waves with their lubricated tampons.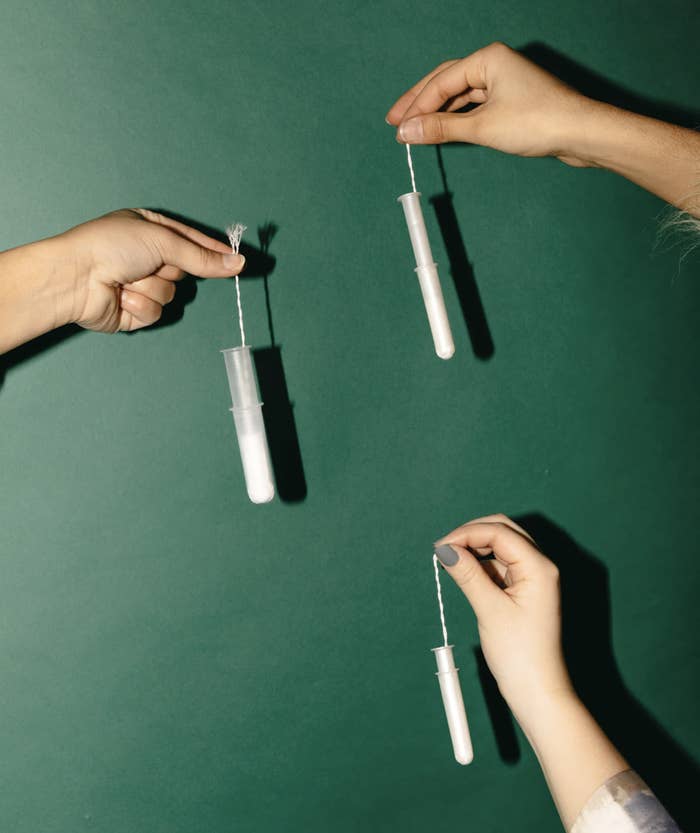 That's not a typo: these bbs are made of GOTS-certified organic cotton and come with a teeny bottle of water-based lube to make insertion a heck of a lot easier (the bottle's also designed to dispense the perfect amount each time — no messes here!).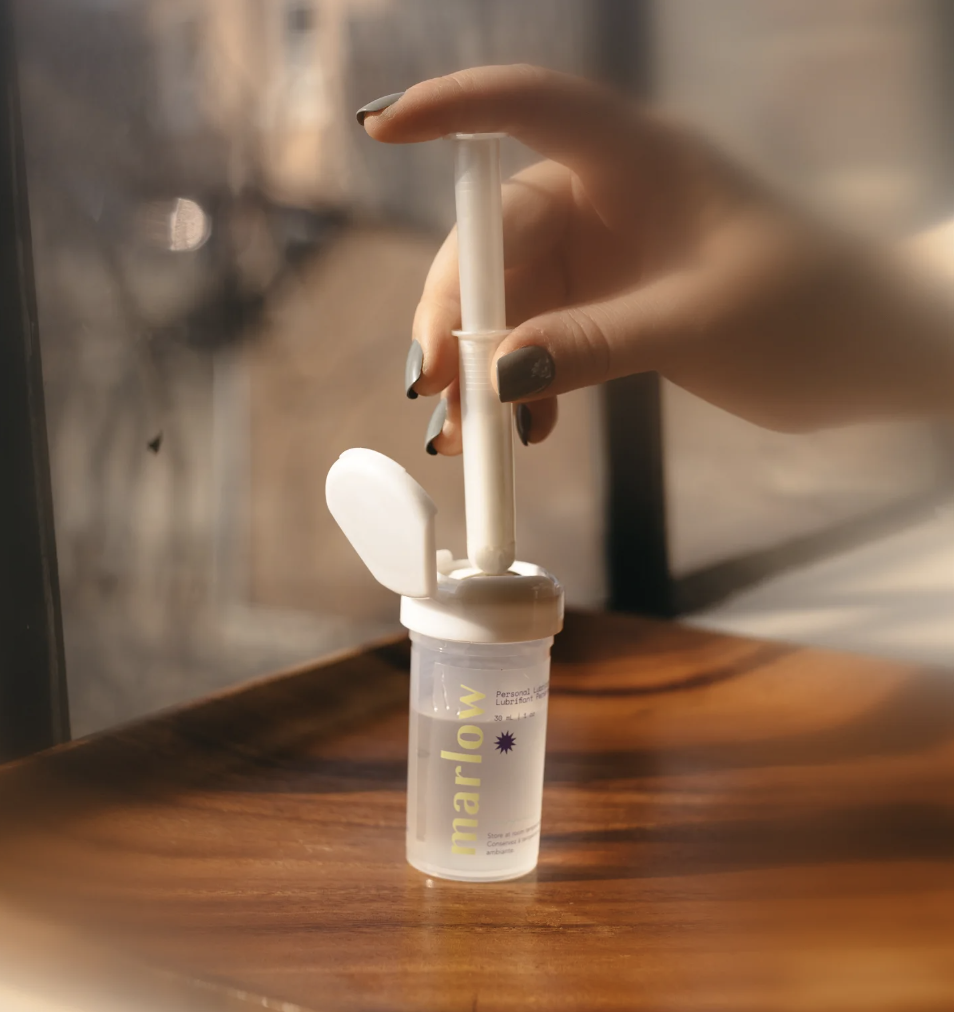 By this point, I can guess what you're thinking: what is this wizardry and how the heck do these things work? Well, it's truly as easy as you think! Unwrap your tamp, dip that sucker into the bottle, et voilà!
In case you're not already sold on this new-fangled tech, I'm pleased to inform ya that the bundle is currently on sale, too.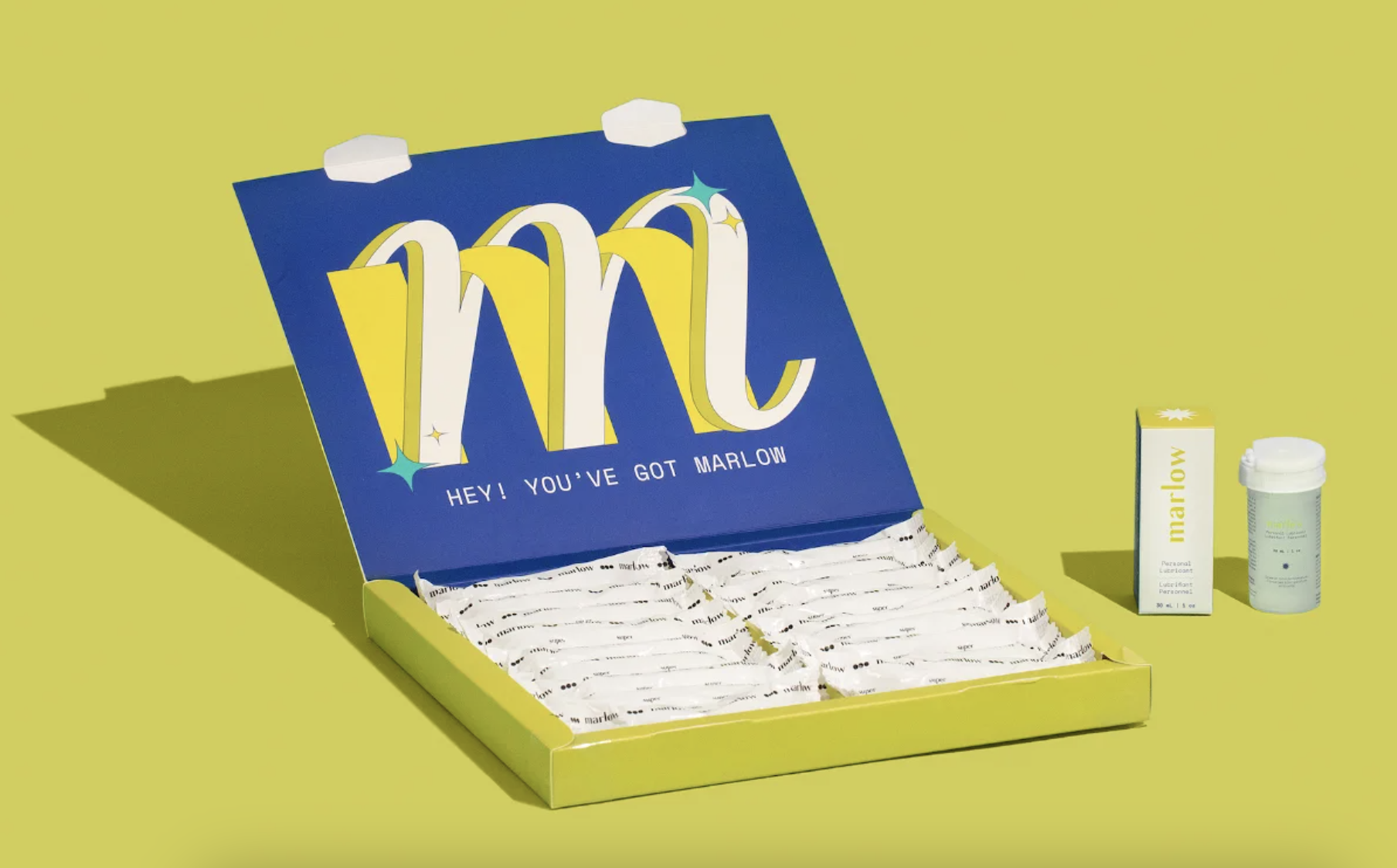 And because everything is designed to make your life easy-peasy, the lube bottle is *perfect* for throwing in your bag so you can take it with you when you're travelling, by the pool, or just out and about.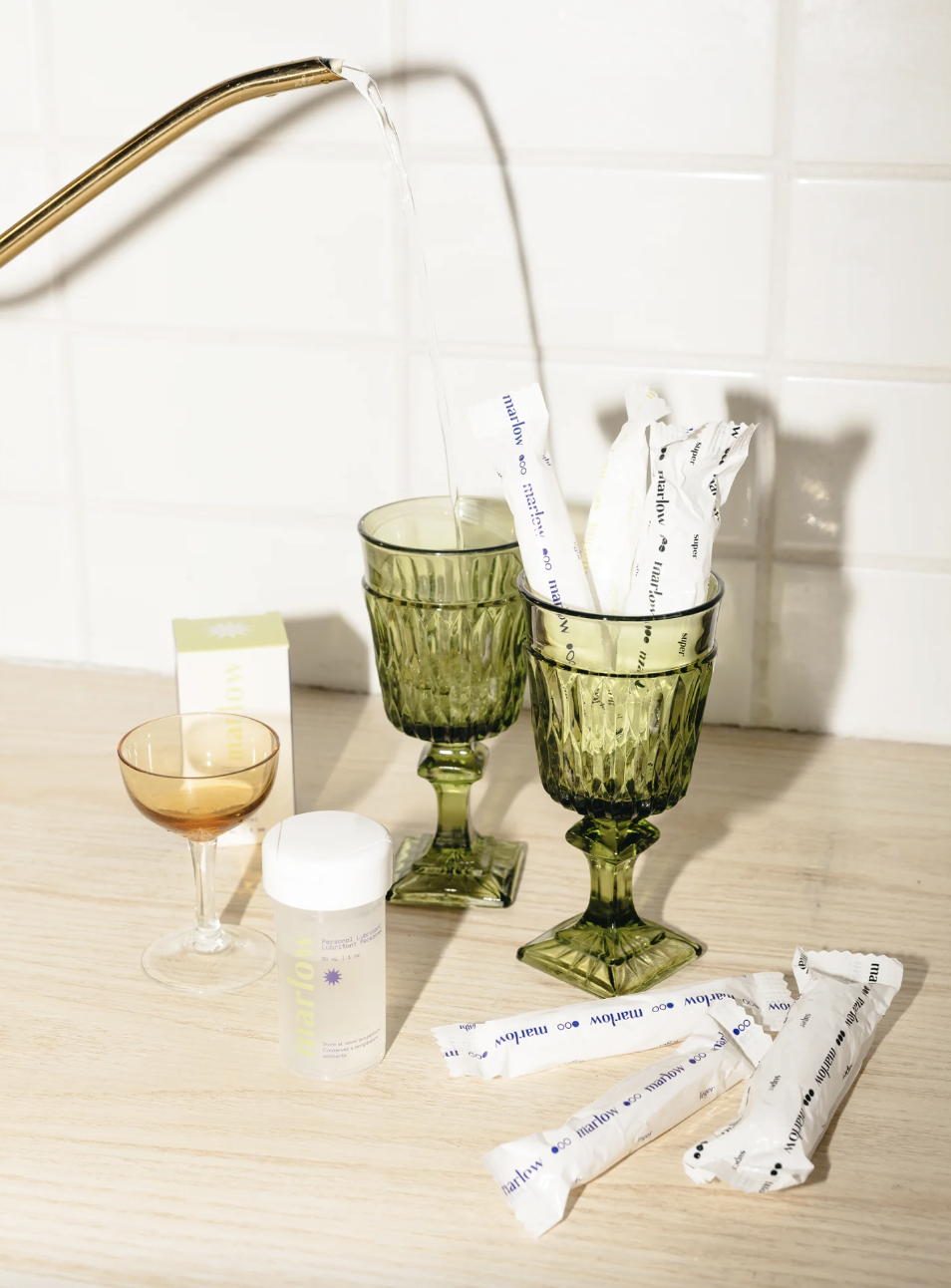 After struggling with just about every other product on the market, reviewers say these lubricated tampons are their new Holy Grail (and, obviously, they're never going back to anything else).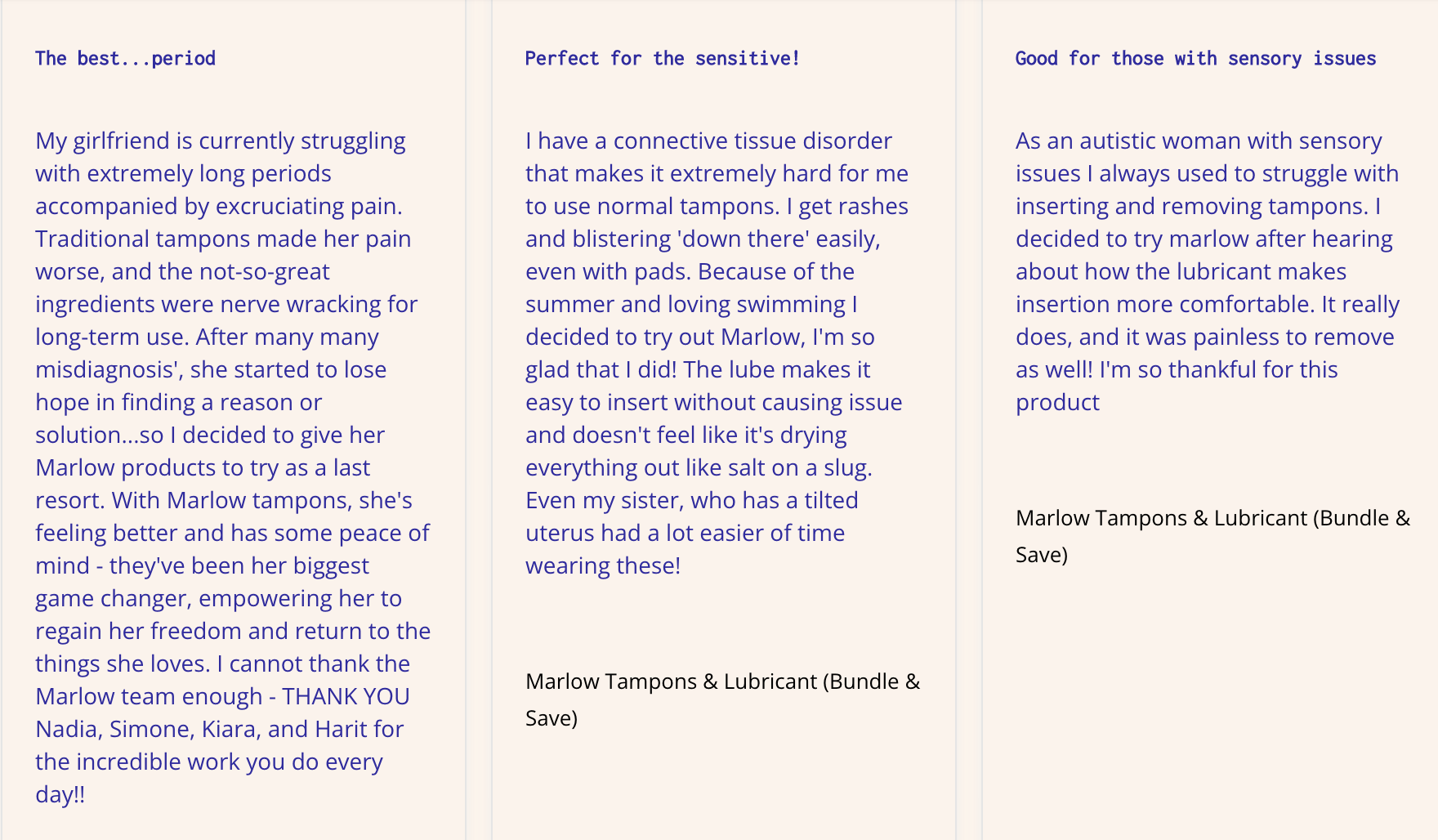 So, if you're like me and utterly despise tampons (or basically any menstruation-related discomfort), I'd highly recommend taking a gander at Marlow — could be a total game-changer!