Which of these names are you most likely to name your child?

Jeff Kravitz / Getty Images

Which of these hobbies do you enjoy doing in your spare time?

Jim Smeal / Getty Images

Which of these causes are you most passionate about?

Time & Life Pictures / Getty Images

Furthering education and health services in impoverished countries

Spreading positivity and self-esteem to young women

Raising awareness and support for blood diseases

What was your go-to accessory in the '90s?

Time & Life / Getty Images

Suspenders with everything

Which of these tattoos would you be most likely to get?

Jeff Kravitz / Getty Images

A discrete flower on your ankle

A personal design in a place only few would see

A powerful bird of prey on your bicep

You wish people would stop making a fuss about...

Tim Roney / Getty Images

What do your friends say they wish you would do?

Jeff Kravitz / Getty Images

Stop working so hard all the time

Give yourself a break when it comes to your fitness regimen

Think twice before speaking your mind

Which artist would you most want to collaborate with?

Jim Smeal / Getty Images

How would you describe your usual hair style?

Scott Gries / Getty Images

Never the same from one month to the next

How would your friends best describe you?

Everett Collection
Which TLC Member Are You?
You got:

You are Lisa "Left Eye" Lopes!
Crazy! You're a force to reckoned with and so are your rhymes. You're not afraid to speak your mind which sometimes gets you in trouble, but your penchant for mischief makes you all-the-more memorable. We miss you Left Eye!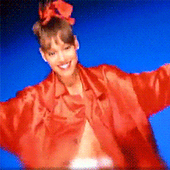 You got:

You are Rozonda "Chilli" Thomas!
Sexy! You take great care of yourself and those around you. Despite the gossip rags trying to dig up some dirt about your past relationships, you keep a low profile — and that's what makes you the smoothest member of TLC.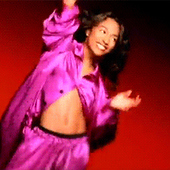 You got:

You are Tionne "T-Boz" Watkins!
Cool! You sing, you dance, you write, what can't you do? Your strength and perseverance through adversity make you a role model to many. Don't ever change!