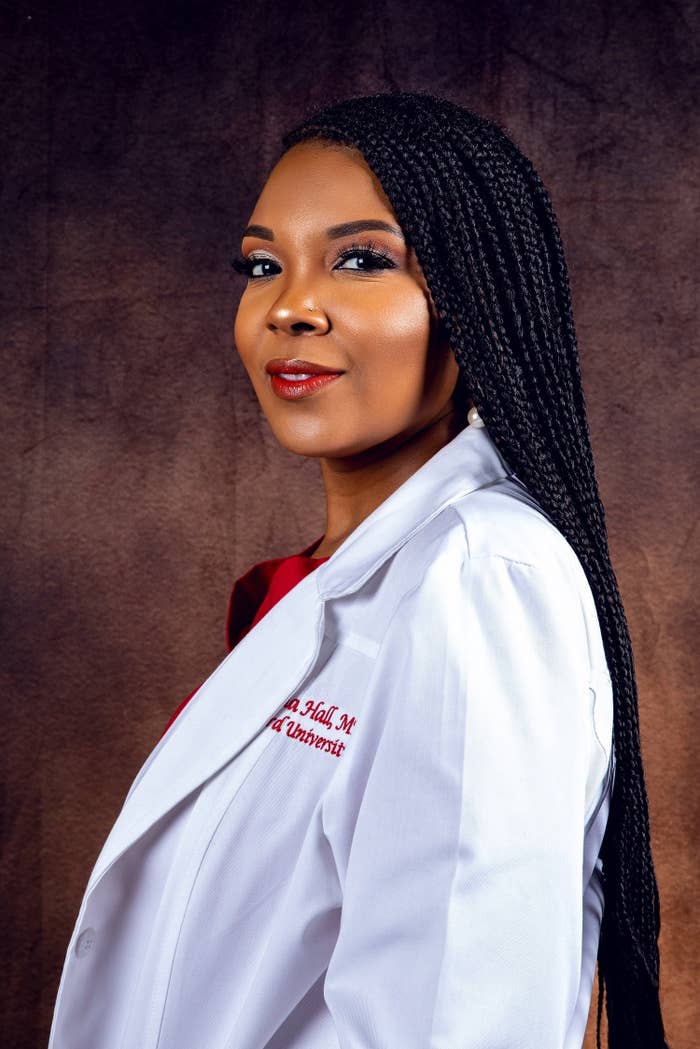 Q: Not to be rude but where did you come from?
A: My Mom (LOL) Seriously, I am a just a country girl from Louisiana that graduated from THE HOWARD UNIVERSITY College of Medicine and enjoys talking about sex. I set out on this mission to normalize the word "Sex." It's not a dirty word. Sex is how we all came to be. We are living proof that at some point our parents had sex. As a physician, I needed the world to come to terms with the fact that sexuality and sexual health are important parts of our health and wellness. We just celebrated June, Pride Month. We should all be proud of our sexual being and take care to be healthy and safe.
Q: So tell me more about your first book and what we can expect with your next project.
A: My first book "Sex After…" was my ode to womanhood. Every chapter talks about a milestone in the average woman's life from their first time, career, marriage, kids, betrayal, divorce and death. This book was more a prescription and permission slip for women to put themselves first and embrace their sexuality no matter age or stage in life. This next project is about transparency and bringing even more women's issues to the public eye. I want to share my successes and failures to promote a sex positive culture and remain true to my mission of empowering EVERY woman. I really needed to create a space where I felt comfortable sharing my vulnerability and struggles with spirituality, sexuality, single parenting, body shaming. Also I felt it would be important to share my " mommy guilt." I am constantly struggling to keep my self identity and balance my professional and personal life. I know a lot of women share my struggles. I know these nuggets are just teasers, but I promise I will not disappoint.
Q: So I know you have also launched virtual counseling on your website. So people can actually
get personalized counseling from THE Dr. Kanisha. A: YES, I am making house calls. I am all about breaking down barriers to counseling and mental health. This virtual counseling allows people to schedule teleconference visits from the comforts of their home, office, car, or wherever they find themselves in need. It is as simple as video chatting.
Q: So what could I expect from one of these virtual visits?
A: ANSWERS. Counseling is about gaining insight. Self discovery helps people harness inner strength and build self confidence to accomplish goals. As a counselor, I want to help my clients embrace their truth to live fulfilling, purposeful lives. More specifically, we identify barriers to success and wellbeing. I have counselled people who suffer from depression and anxiety who
had never had these diagnoses to put a name on their struggles. It's really hard to solve a problem you can not see or overcome struggles you have not identified. So after we identify these issues, we can start with treatment plans and set benchmarks to measure progress. We can plan and plot a course to a destination of success, confidence and wellbeing.
Q: So where do I sign up?
A: It's super easy. 3 Step process that begins on my website. www.drkanisha.com
Q: How can we keep up with your appearances, ventures, and breaking news:
A: My website has it all www.DrKaNisha.com and @drkanisha on Instagram, Twitter, Snapchat,
and Pinterest.