1.
When you "accidentally" eat your roommate's leftovers.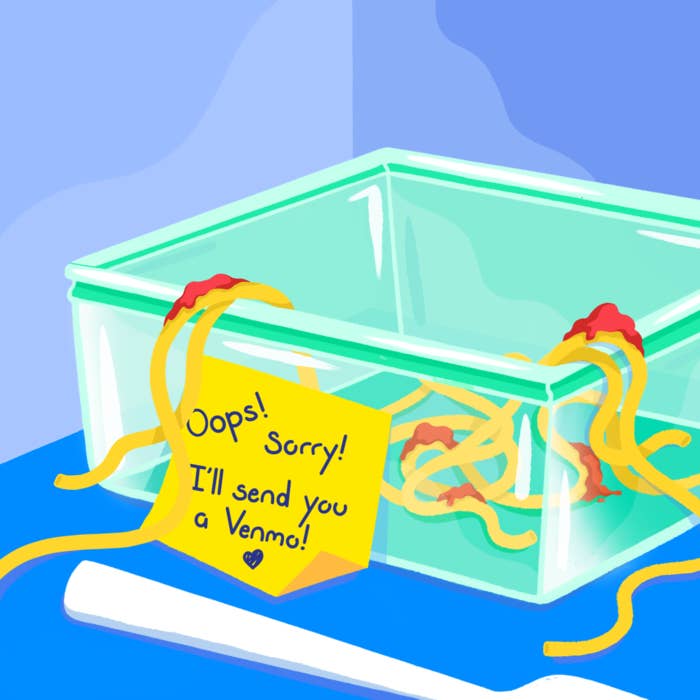 2.
When it's exam time and a friend comes through with cram-session fuel.
3.
When your bank account is on life support and your parents decide to take pity on you.
4.
When you're picking a movie from Fandango.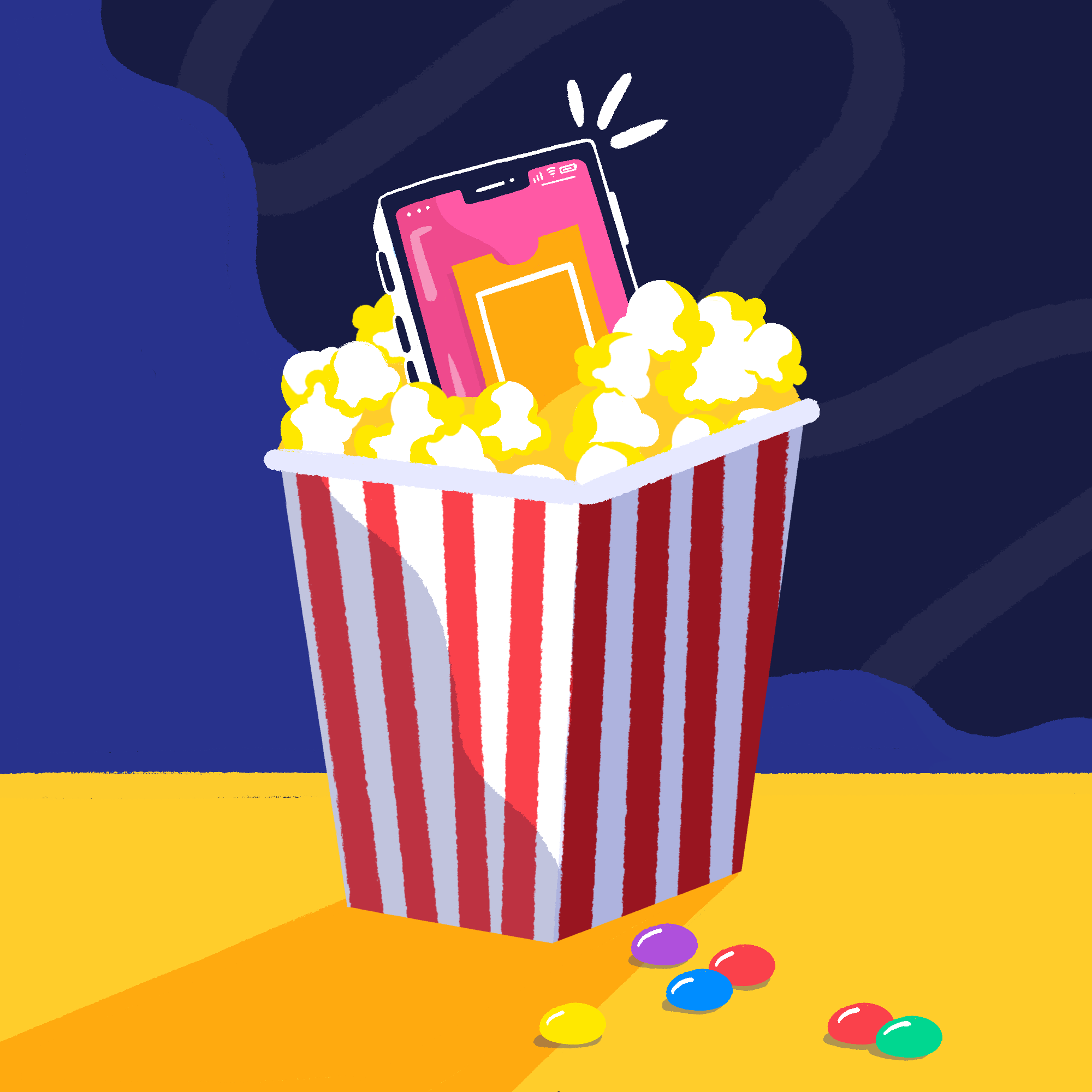 5.
When you're out with friends and foot the bill because you have money in your Venmo account.
6.
When it's cold and snowy outside and you're convinced going outside doesn't seem safe.
7.
When you finally wrangle all your friends after a wild night and it's time to head home and crash.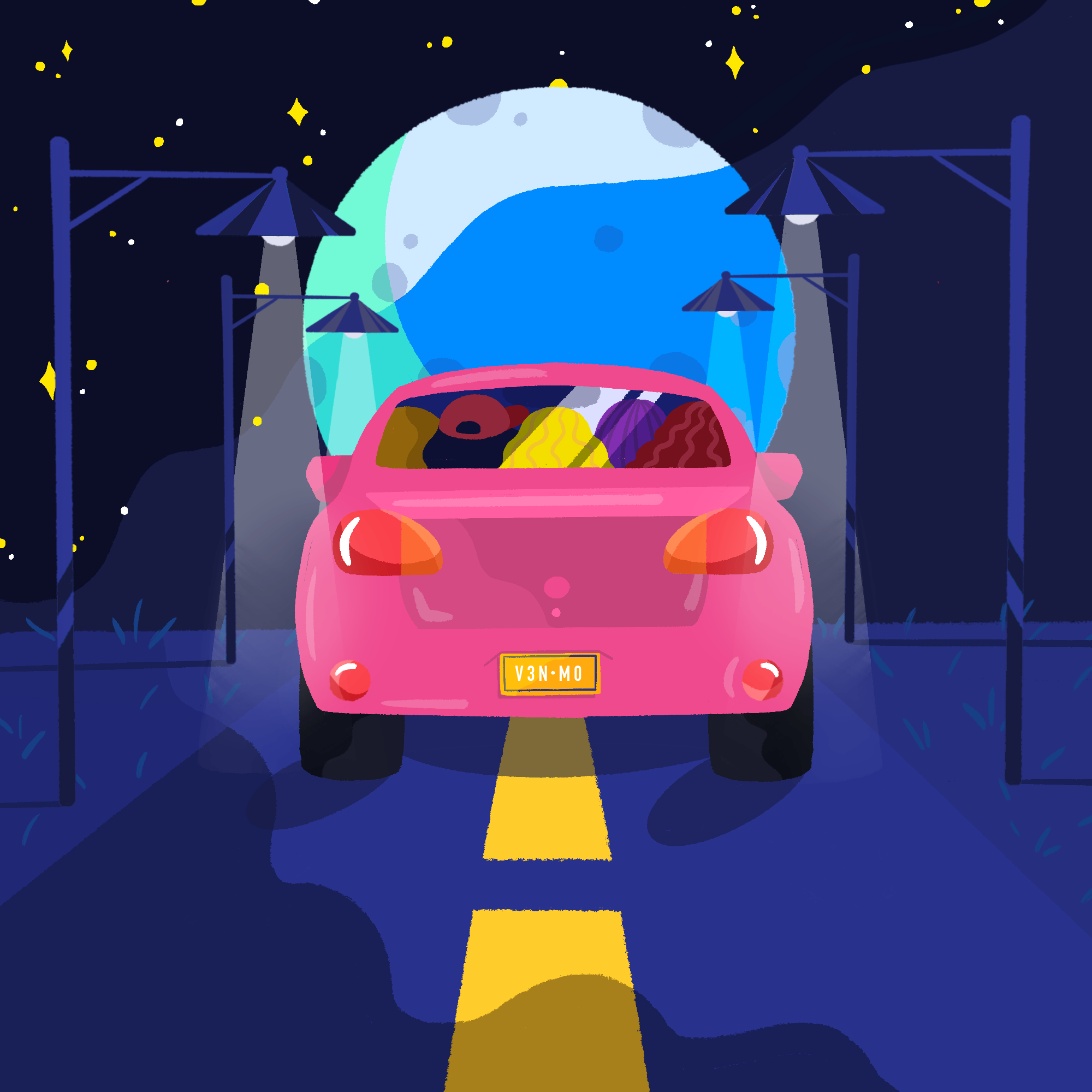 8.
When you stay up all night getting to know your dorm mates and everyone agrees it's pizza o'clock.
Images by Nicole Ench / BuzzFeed
Whether you're figuring out what you're going to order for dinner on Uber Eats, picking a movie from Fandango, or sharing an Uber ride home, you can pay with Venmo in these popular apps and then split the cost with your friends on Venmo.
*Transfer speed depends on your bank and could take up to 30 minutes. Fees, limits, and holds may apply.

The Venmo Mastercard® is issued by The Bancorp Bank pursuant to license by Mastercard International Incorporated. The Bancorp Bank; Member FDIC. Card may be used everywhere Mastercard is accepted in the U.S. Mastercard is a registered trademark, and the circles design is a trademark of Mastercard International Incorporated.

Opinions, advice, services, or other information or content expressed or contributed here by customers, users, or others, are those of the respective author(s) or contributor(s) and do not necessarily state or reflect those of The Bancorp Bank ("Bank"). Bank is not responsible for the accuracy of any content provided by author(s) or contributor(s).

You can review the Venmo card Cardholder Agreement at any time online or in the Venmo app under Venmo Card > Legal.