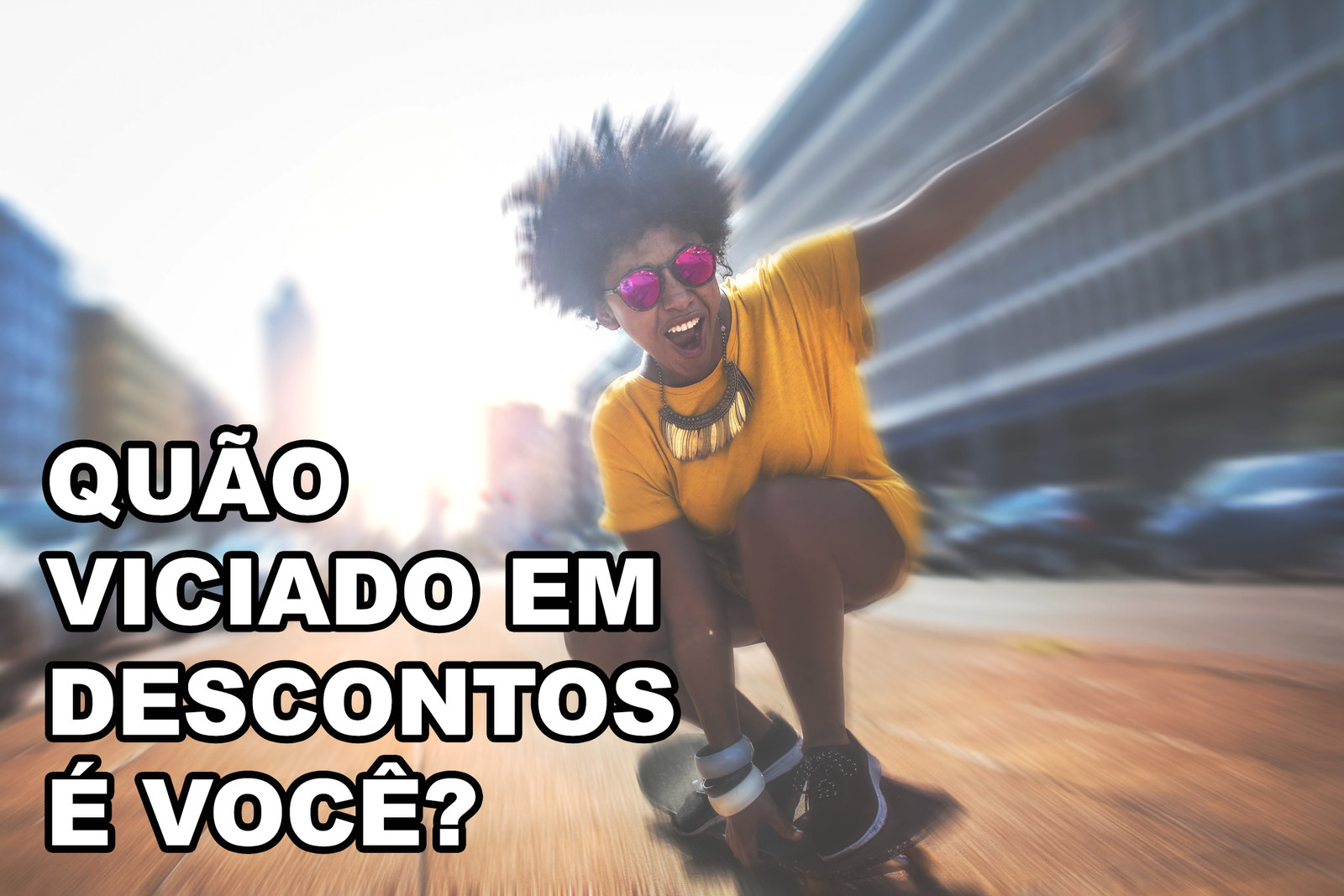 Assinale tudo que já fez por um descontinho:

Comprou algo que não precisava só porque estava na promoção.

Já visitou todos os outlets possíveis que estão num raio de 161km de distância de você.

Tratou toda loja que nem um mercadão e chorou por aqueles 10% com pagamento à vista.

Chorou por aqueles 10% mesmo sem pagamento à vista.

E ainda tentou parcelar em pelo menos 10x sem juros.

Anda com dinheiro em espécie porque geralmente tem desconto de 5%.

Ou com várias moedinhas para trocar R$50 para os estabelecimentos e ganhar uns brindes.

Encheu o carrinho do e-commerce e deixou lá para ver se chega aquele email de desconto.

Se cadastrou nas newsletters das suas lojas favoritas.

Se cadastrou nas newsletters das lojas que você nunca foi.

Pediu cartão fidelidade em todo restaurante que foi.

Foi várias vezes ao mesmo restaurante para conseguir o maior número de carimbos.

Mesmo quando a comida nem era tão boa.

Respondeu todas as pequisas online possíveis.

Chorou pela saideira em todos bares que você foi.

Pôs CPF na nota até no cafézinho na padaria.

Baixou também todos os aplicativos possíveis que comparam o preço do tomate.

Baixou todos os aplicativos de tudo, inclusive os de fast food, porque é lá que os descontos acontecem.

Principalmente os de cupons e ofertas, claro.

Foi ao shopping sempre no fim de cada estação e/ou em datas especiais (Natal, Black Friday, etc.).
Se você adora um descontinho, não pode perder a Black Friday da VANS. Até 60% de desconto em peças selecionadas.
Looks like there are no comments yet.
Be the first to comment!