If you've been seeing denim midi skirts everywhere recently and have become somewhat obsessed (despite your initial aversion to the trend) firstly: same, and secondly: I think I've found the *perfect* style for us. It's from Stradivarius, it comes in four wearable denim colours, and (most impressively) it's under £30!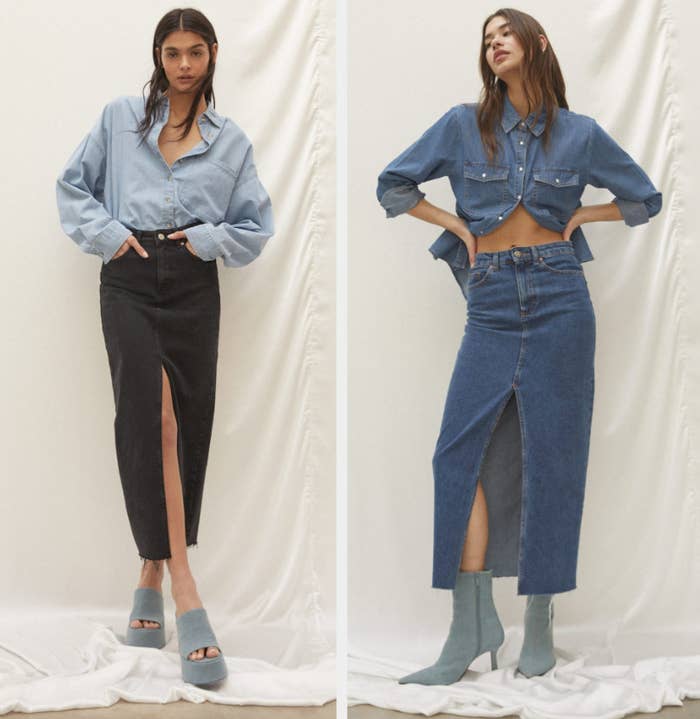 I tried it on in-store, immediately fell in love, and proceeded to buy it in every colour that came in my size. First let's take a look at the composition of the skirt itself:
It has a comfy, high-waisted design with a very slight stretch.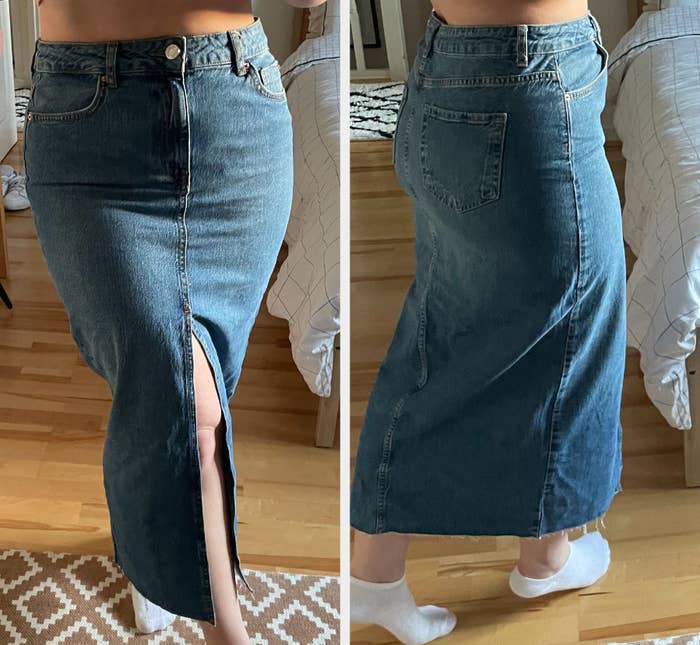 Did I mention it's only £29.99?! Compared to similar styles out there, this is a super affordable option – especially if you don't want to spend loads on a seasonal trend (although I don't see the denim midi slit skirt going out of style any time soon if I'm honest!).
It's also super versatile! You can style it in so many different ways – my fave of which has to be with knee-high boots and knitwear.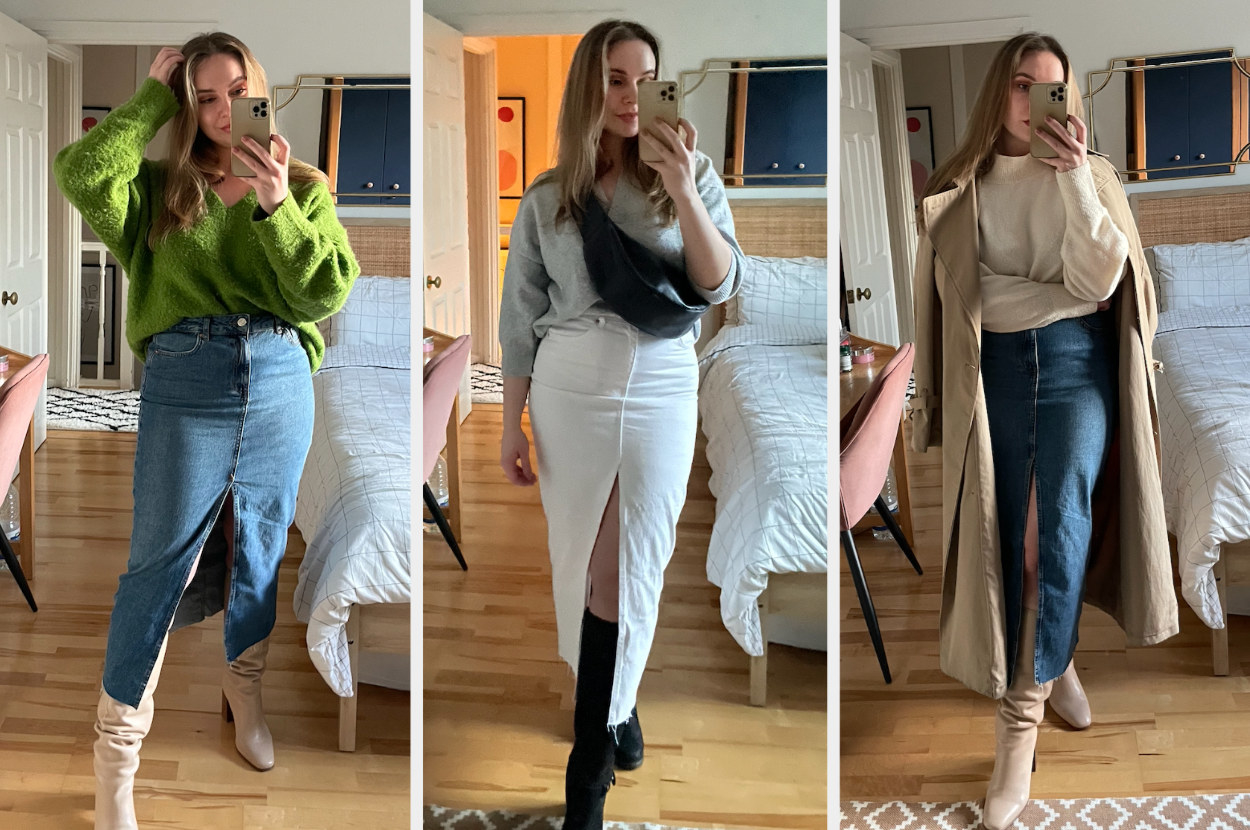 Or you can pair it with a striped top and trench coat for a spring-friendly chic Parisian-style look.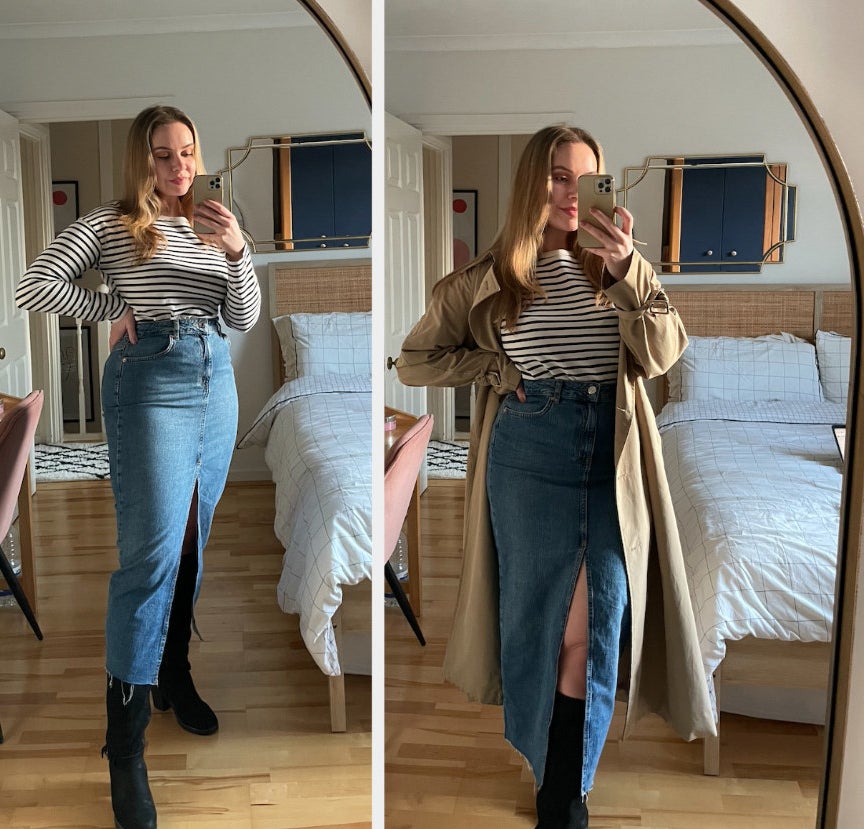 Pairing it with an oversized blazer and bodysuit makes for a super sleek look.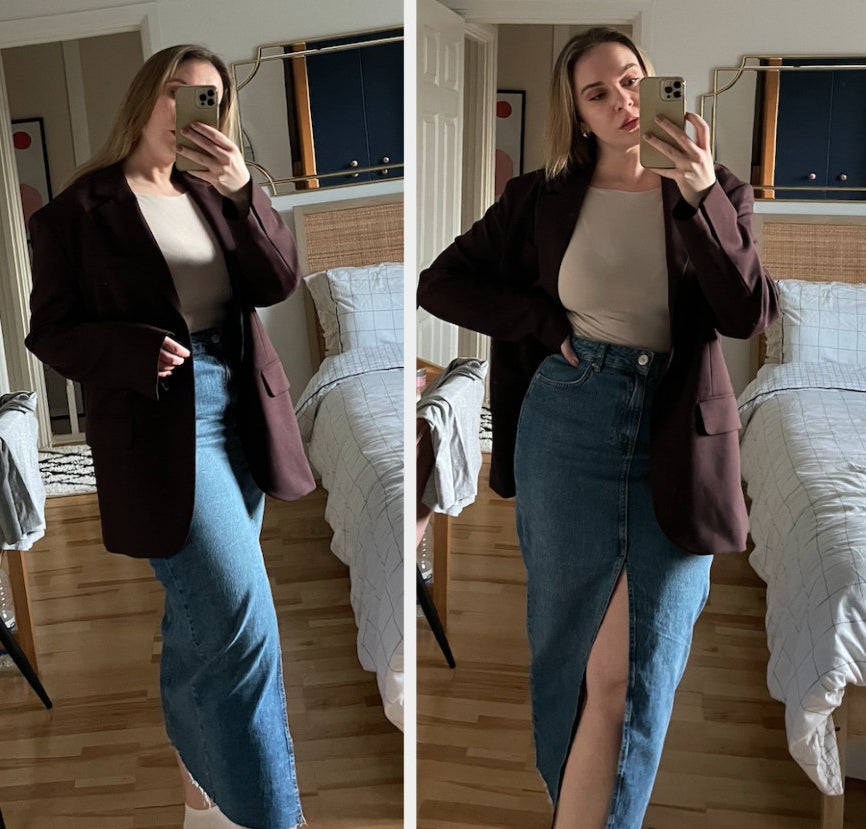 And you can easily dress it down by adding some chunky trainers and knitwear or a tee, depending on the weather.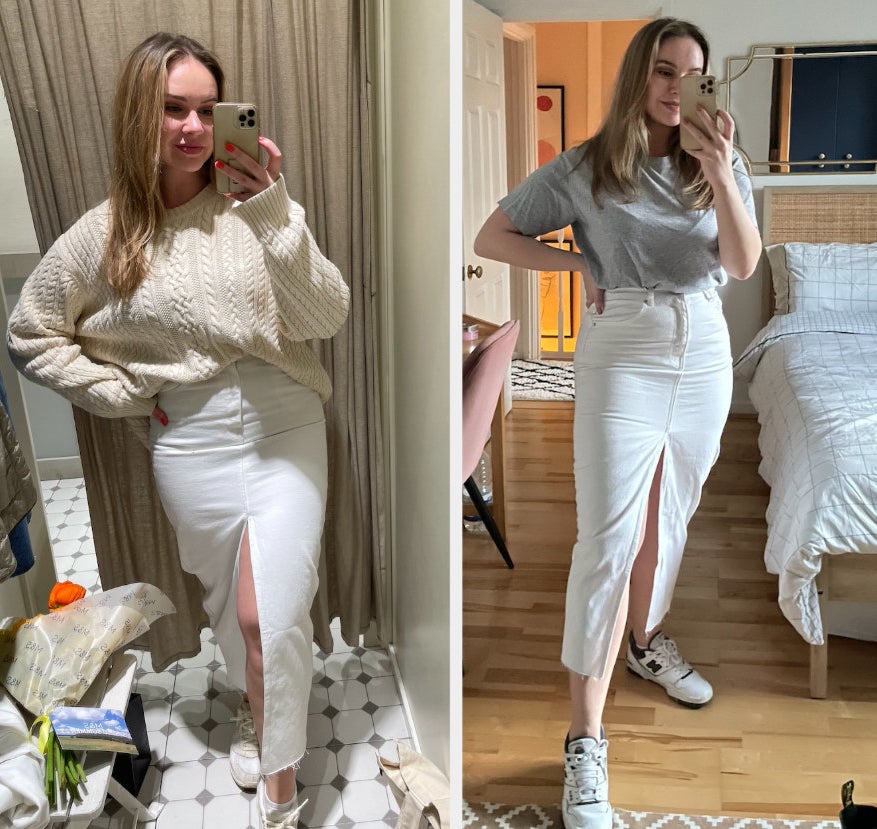 I'll be wearing it with Doc Martens and a crop top when the weather (finally) warms up.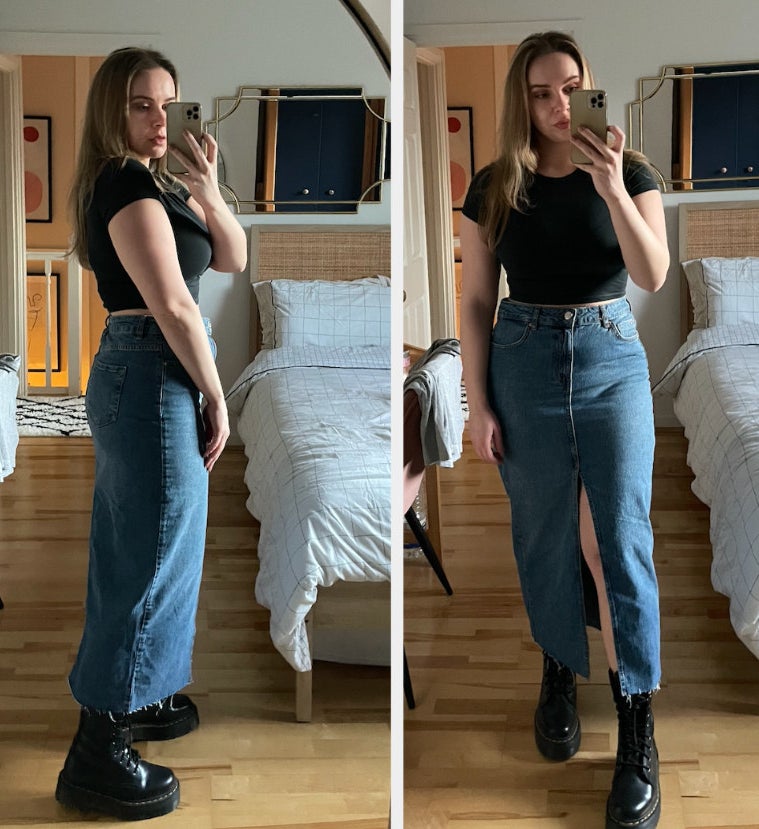 And I love a bit of double denim, so am thrilled that the style also looks great with a denim shirt!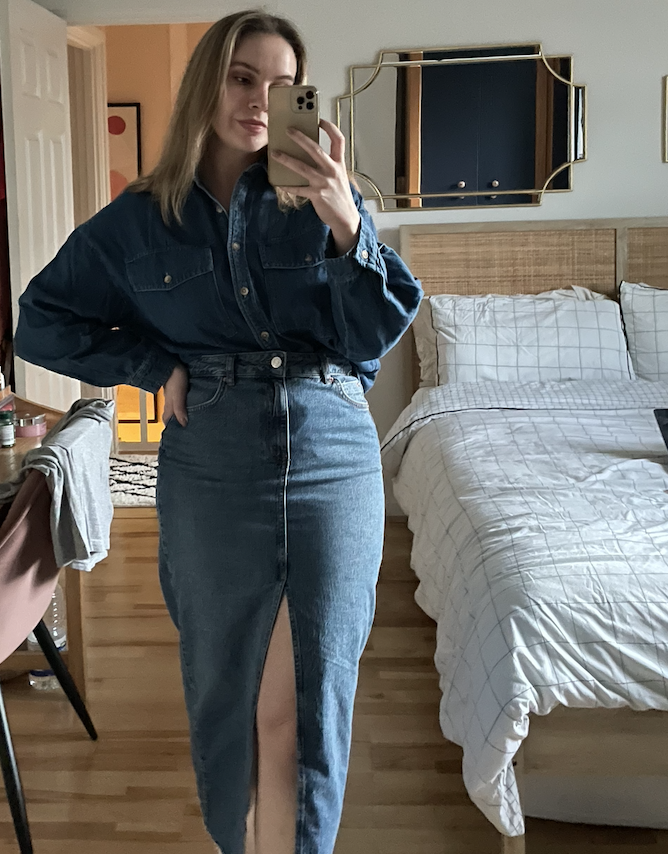 It comes in a few more colours (which I'm itching to get my hands on too), like black and a lighter wash blue, so I'd highly recommend you check it out for yourself!