Hi I'm Valeza, and I have ALWAYS struggled to find the ~perfect~ pair of jeans.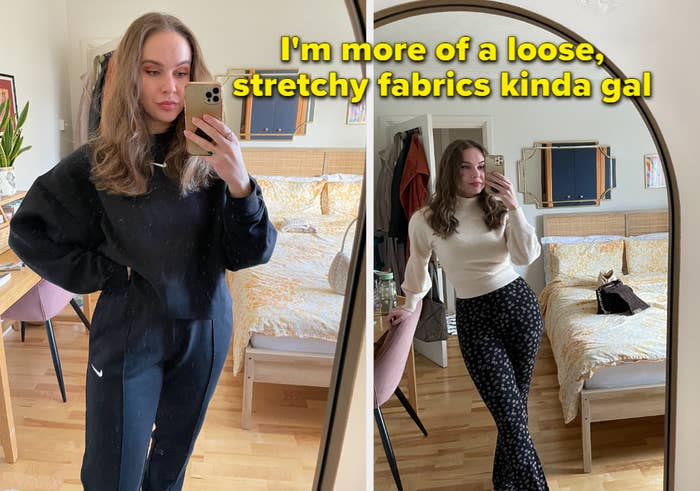 Word on the screen is that they're super comfortable and stretchy (so they won't give you that awkward gaping hole in the back) but are still made from a thick, high quality denim. On top of all that, they're under £20! Of course I had to try them out for myself, and here's what I thought…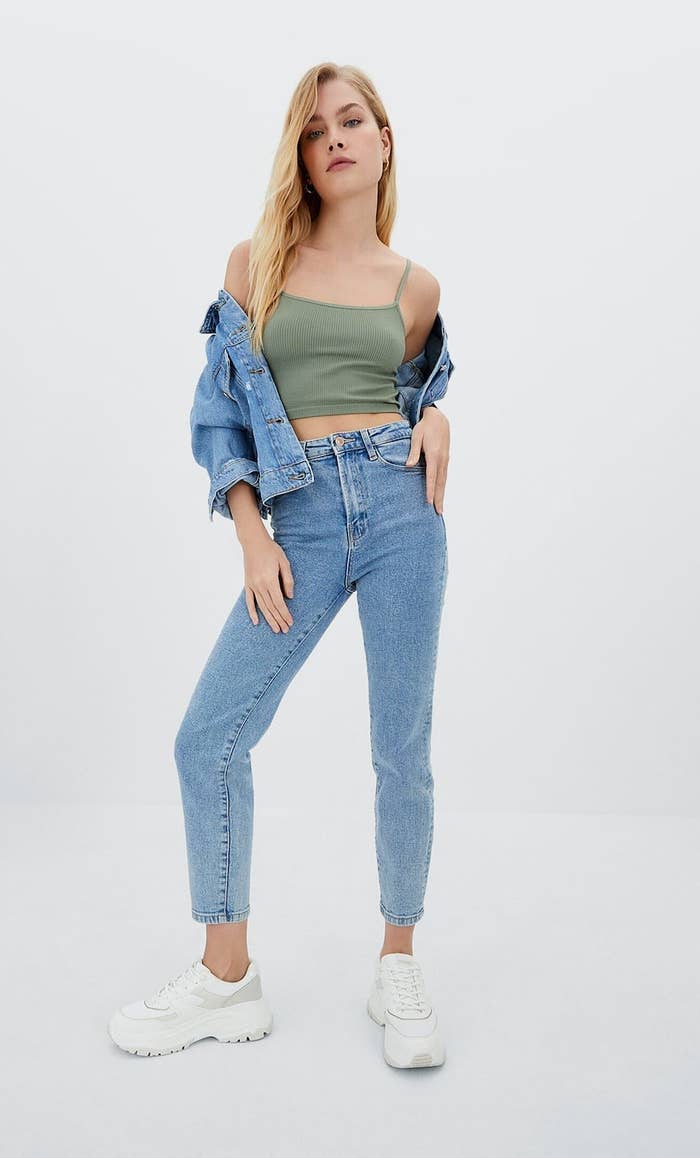 The style and fit in question is the Organic Cotton Slim Mom Jean in Stretch from Stradivarius (I went for the washed blue shade as I love the goes-with-everything tone). It's no wonder this style is trending ATM, as I could already see how flattering they'd be on!
On to my first impressions, and I can tell you that they really weren't lying when they said 'stretch'!
I should point out that while I find straight leg, flared, skinny, and basically any other style of jean pretty flattering, I have never been able to find a decent fit of 'mom' jeans for my body shape, so I was pretty nervous to try these on!
But I was pleasantly surprised with how smoothly these slid on, and how unbelievably flattering they were as a style!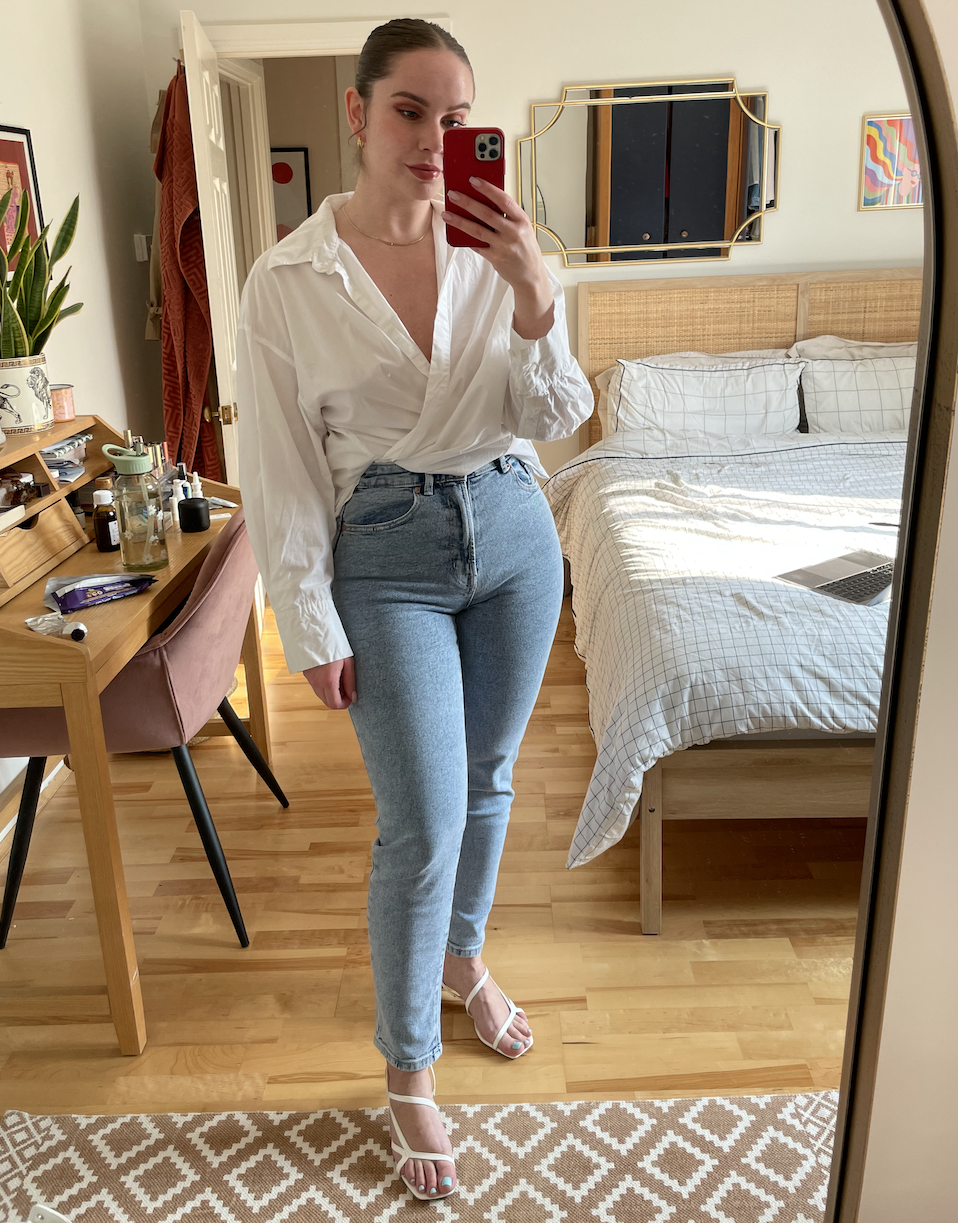 And I'm just gonna leave this shot of the back right here.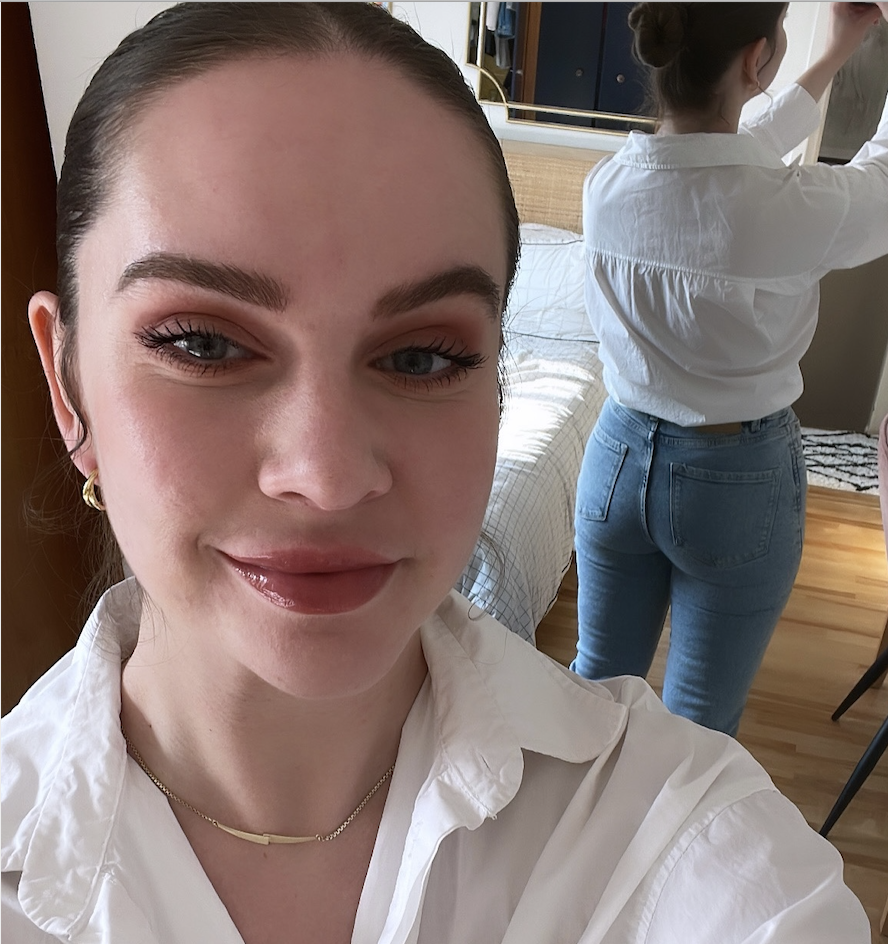 You can probably tell by now that there would be zero waist gap on these bad boys.
And I can't tell you how unbelievably comfy they are!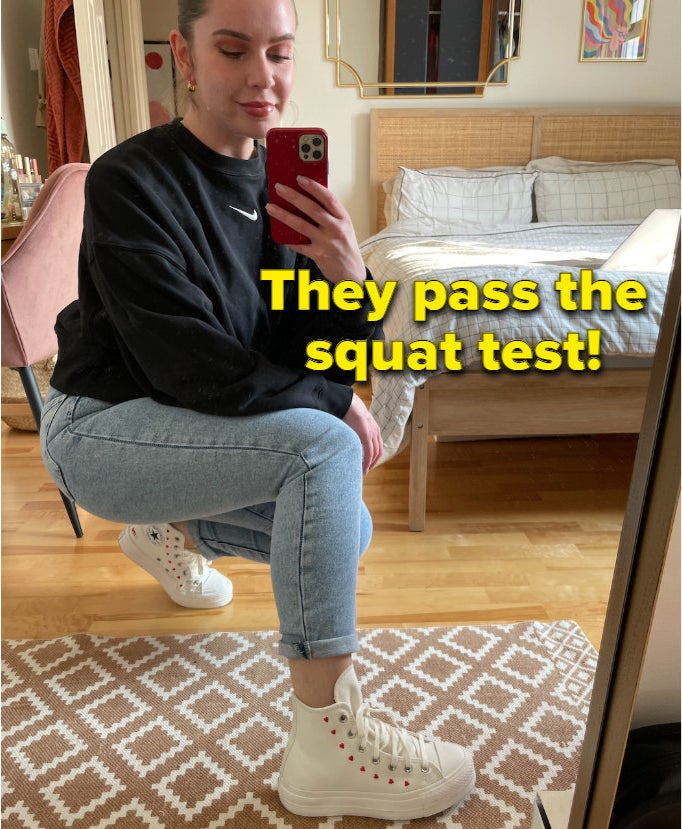 They're super easy to dress up...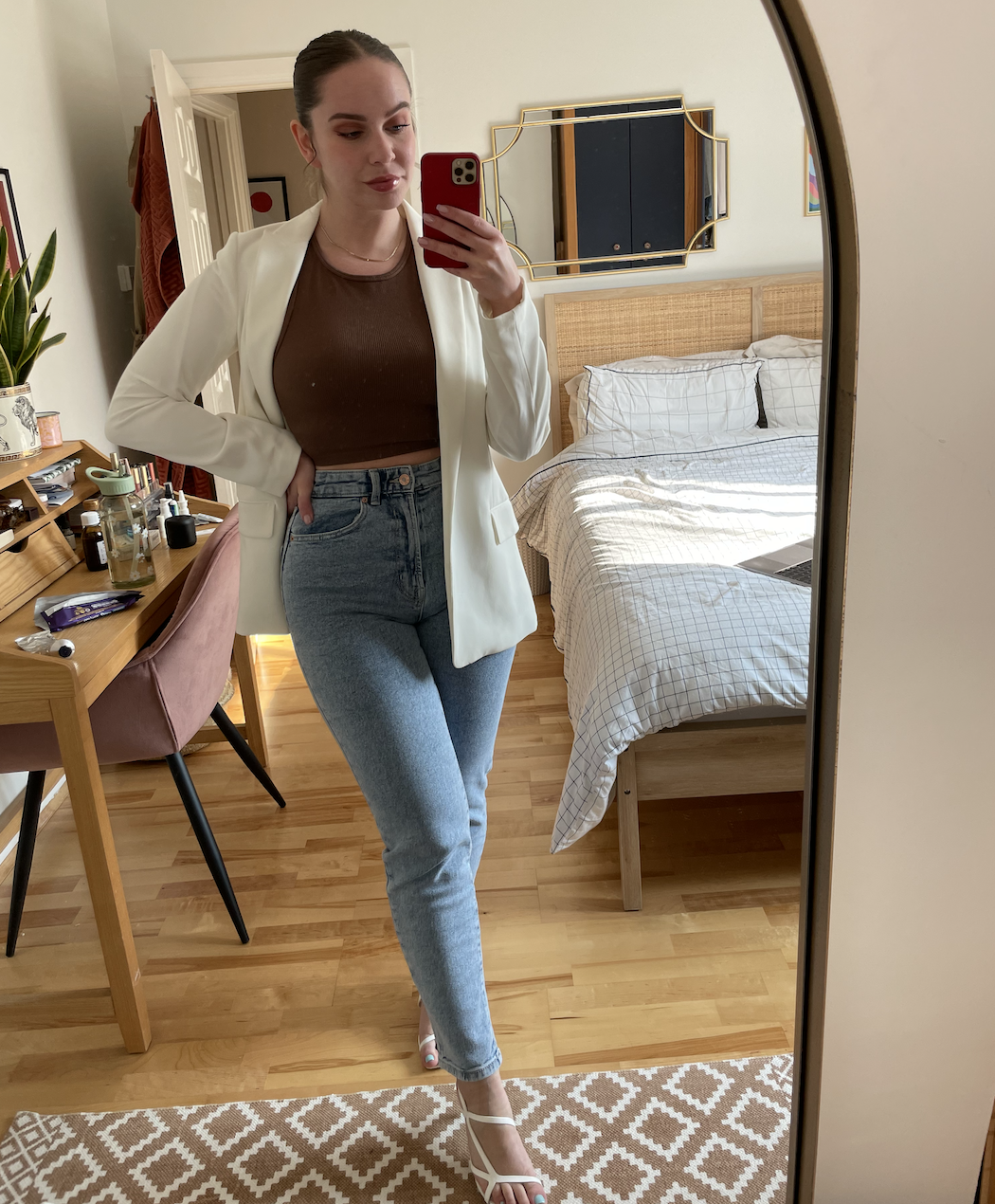 ...AND dress down.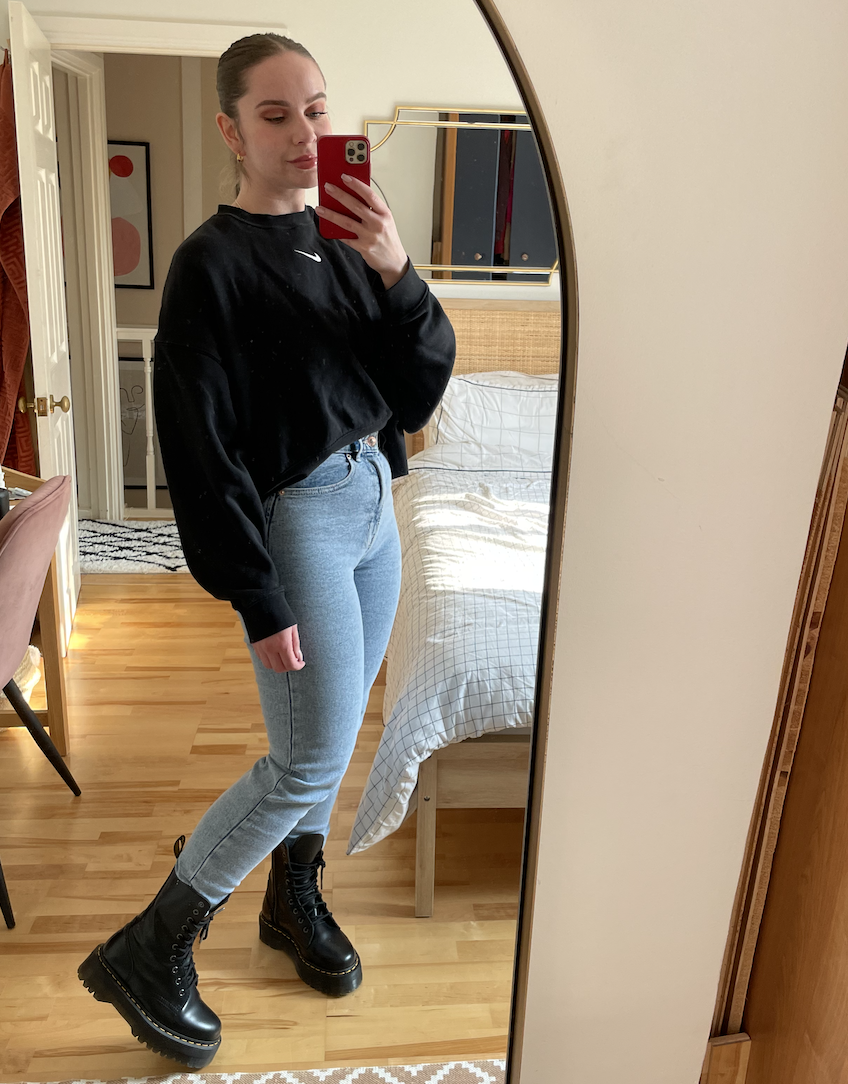 In fact, I was so in love with the fit that I ordered them in dark wash blue and ecru shades the very same day they arrived!