Aiding hunger in a foodie city.
"I lived in San Francisco for a couple of years, and I will always think of it as a foodie's fantasyland. However, there is also extreme poverty and many people who don't know where their next meal is going to come from. Never before have I witnessed such a dichotomy between a flourishing food scene and homelessness all around me. A few of my friends and I decided that we wanted to do something to help.
"Once every month, we volunteered during dinner service at a local shelter. This included helping the cooks prepare the food, serving the meal, and cleaning up the kitchen and dining room afterward. I can't even begin to understand the hardships the shelter residents faced on a daily basis, and simply serving a meal felt minuscule compared to how much needed to be done. But there were those moments when someone would maintain eye contact for a few seconds longer or compliment a smile, and we knew that however small our impact — if we could make just one person's night brighter, then we were working toward something better."
—Taylor A.
Interested in joining the fight to end hunger? Search for food pantries and meal programs in your area.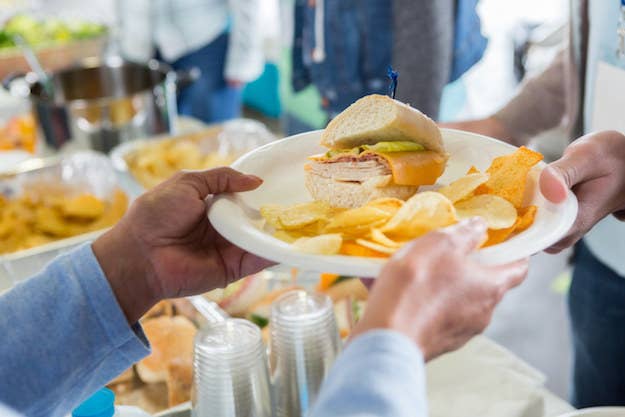 Inspiring young writers.
"I have always been an avid creative writer, both professionally and for fun. So when I came across the opportunity to help low-income children who also love creative writing do it for fun, I totally jumped at it. A couple other volunteers and I met with a group of about 12 kids at a community center in Harlem, New York City, a couple evenings a month, working with them to craft both short and long stories. The sky was the limit — they could write about whatever they wanted — and doodling all over their work was totally encouraged! The creative energy bursting from these kids at 6 p.m., after a full day of school and after-school activities, was unbelievably inspiring — and being able to help and encourage them to bring their robot dogs, rainbows that stretched across the world, and trips to space to life on the page was one of the most rewarding experiences I've ever had. There will be some serious novelists coming out of that group, that's for sure!"

—Victoria H.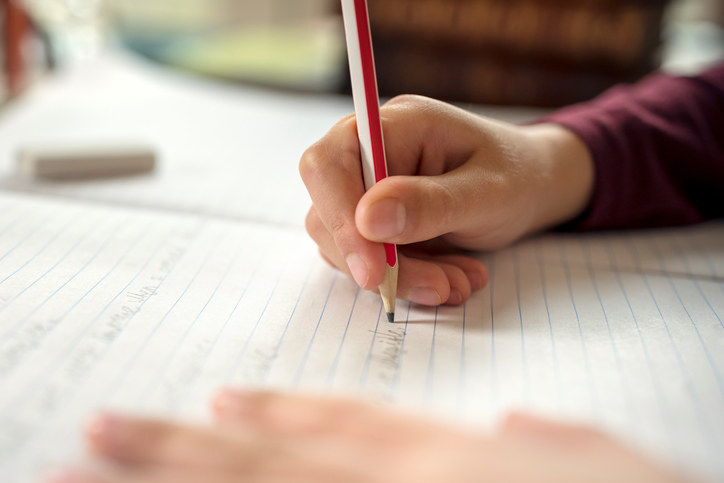 Making a difference on campus.
"For years I have been asked why I volunteer, and my answer remains the same: I volunteer because it makes a difference.
"Growing up in Hawaii, my dad would take my family downtown to pass out cheeseburgers to the homeless, and my passion grew from there. Over the years, I placed my focus on food insecurity and that led me to founding the first food pantry on the campus of Indiana University, the Crimson Cupboard. I will never forget the day that I opened the pantry, a student walked in the doors and he said, 'I was in class with you earlier when our professor announced that you were opening a food pantry today. Thank you for doing this because I was trying to figure out how I was going to eat this week.'
"That was two and a half years ago, but moments like those stick with me to this very day. Since graduating, I now volunteer with different homeless shelters in Indianapolis, and I will continue to make myself available as long as there is someone in need."
—Mercedes J.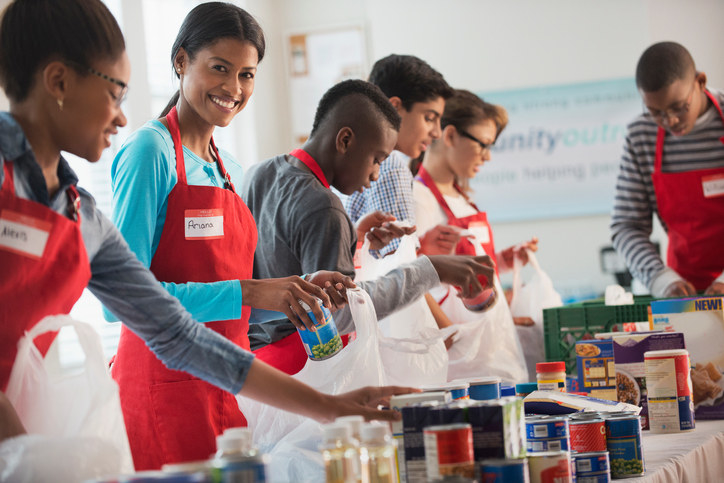 Women supporting women.
"In my sophomore year, my college offered a new volunteer opportunity for students called living learning communities (LLCs). Essentially, you'd gather a group of your friends and form a quasi-club with a theme and volunteer goals for the incoming school year. We wanted to act as a safe space for all girls in our small college. We hosted spa nights during exam week, screened documentaries, knitted with a local old folks home, etc. I'm glad we got the chance to make friendships that lasted beyond graduation as well as living and work together to uplift the fellow ladies of our community."
—Emily C.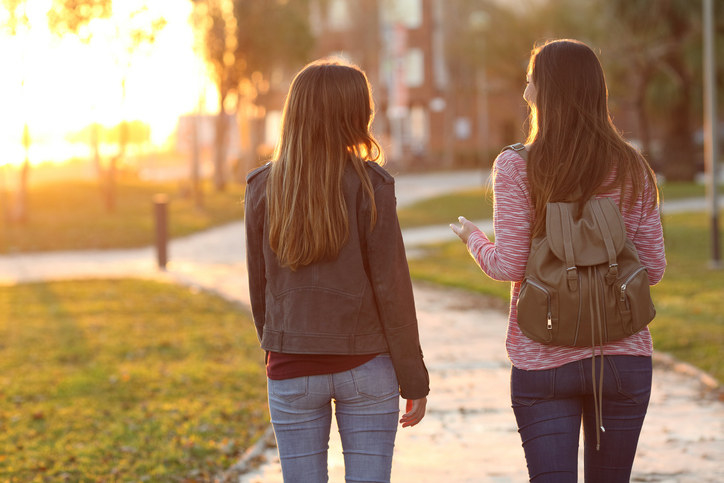 Forming bonds on the beach.
"I spent my summers all through high school and college volunteering at a beach camp for children with disabilities in Long Island. We did arts and crafts, swimming, music, and sports. The kids absolutely loved coming to camp every day. The most wonderful memories I have from those summers were the moments when a camper accomplished something, whether it was a craft that was frustrating them at first or hitting an amazing spike in volleyball, that made them proud. I developed special bonds with many of the campers — several of which have lasted throughout the past 15+ years (thanks, social media!). I can't imagine what my summers those years would have been like without them."
—Michael H.
A meal and a rewarding conversation.
"A few years back, I served Thanksgiving dinner to those who couldn't afford a meal or had no family to enjoy the holiday with. My absolute favorite part was sitting with people and just enjoying conversation with them. One gentleman in particular caught my attention by saying that I reminded him of a scarcely known film starlet of the '40s; he was elated when I not only knew of this actress but also was a fan of her work. As we began chatting, I discovered that this man was an avid Old Hollywood film buff, with such a passion for cinema like me. He shared that over years of struggling financially, the one thing that always brightened his day was watching his beloved tapes of his favorite old movies. Before he left, he shook my hand and thanked me for such a rewarding conversation and for serving him a warm meal, and I wrote down a list for him of all the free movie screenings coming up in the city.
"You will never regret volunteering, plain and simple."
—Mandy C.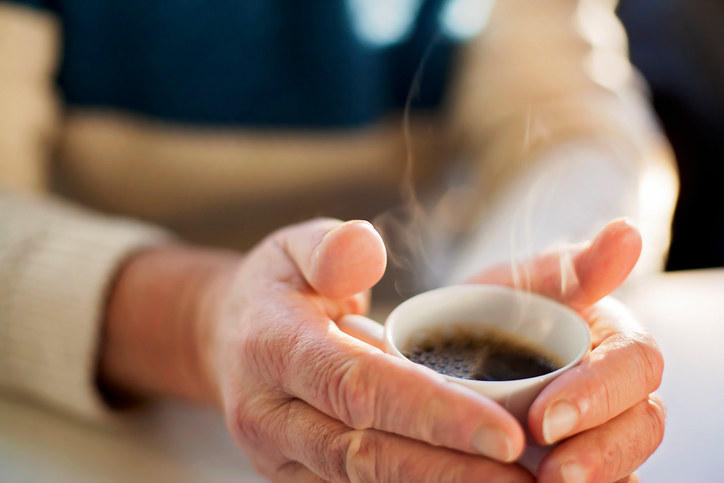 Spreading love far and wide:
"My family and I started a foundation in honor of my sister, Courtney Wilczewski. Courtney was an amazing person that was tragically taken from us in May of 2015. She was loving, fun, beautiful, and determined to make others happy. From an early age, Courtney volunteered and lived a life of loving service that touched the lives of so many.
"Our foundation spreads love by bringing people together, random acts of kindness, scholarships, and donating to humanitarian causes that were important to Courtney. For over three years, we have curated volunteer events in several states, cleaning up parks and schools and handing out hundreds of heart pins and bouquets of flowers to people all across the US and Europe. In June of this year, we had 75+ people come together to plant, clean up, mulch, and build at a park. It is our goal to reach as many people as we can so we can inspire kindness."
—Kaite W.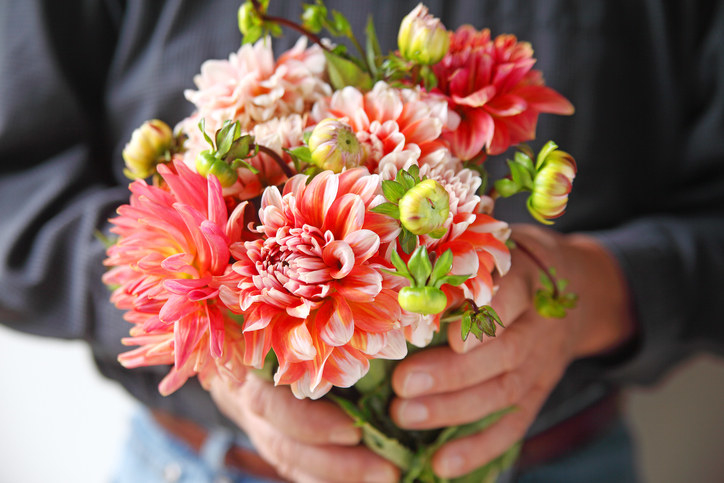 Making efforts to break a damaging cycle.
"My sophomore year of college, I volunteered for an organization that provides resources to the homeless and housing insecure. We, of course, provided them with essentials like toiletries and clothing, but we also connected them with free social work and career resources to help them end what was, for many, a vicious cycle of homelessness and instability. I was incredibly humbled by these individuals and their stories. They overcame so much, and I was grateful for the opportunity to get to know them and help them find their way.
"It was the most rewarding six months of my life, and it reminded me how important it is to treat everyone with humanity and dignity and to give to others as often as I can, without judgement."
—Samra S.
There are many ways to make a difference in your community — both big and small. U.S. Bank is here to support those individuals who make #CommunityPossible.