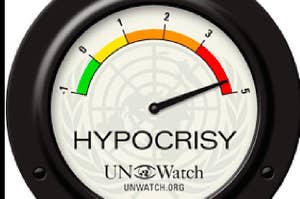 NOT A JOKE: The Saudis are now investigating why one of its top female envoys spoke at the U.N. without a head scarf. Irony: Manal Radwan's speech to the U.N. Security Council condemned Israel for violating women's rights. Maybe Ms. Radwan will want to speak next time in the Israeli parliament, where she can condemn anyone without having to hide her hair or face.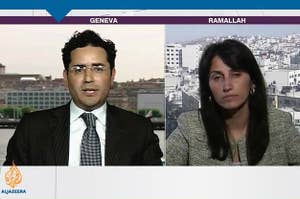 The most compelling, dramatic and impactful moments in UN Watch's battle against dictatorships and double standards, in defense of the true principles of human rights.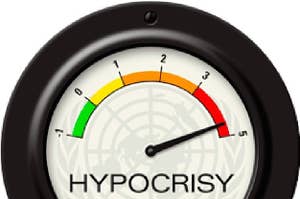 The most immoral, corrupt and unjust U.N. resolutions of the year.