We all have dreams. Some bigger than others. But it's often in the face of trial and adversity when we achieve the most.
Here are five people with big dreams who dared to achieve and proved that with a little courage and a whole lot of passion, you can conquer anything.
Blind Professional Surfer Derek Rabelo
Derek's dreams were big before he was even born. Upon learning that he would soon have a son, Derek's father began praying that his son might one day find fame in the professional surfing world. An avid surfer himself, Derek's father even named his son after Derek Ho, the first Hawaiian world-surfing champion.
But when Derek was born blind from glaucoma, it seemed his father's dream was over. Instead, Derek maintained the dream and at 17 began rigorously training to become a surfer, despite his inability to see the waves around him.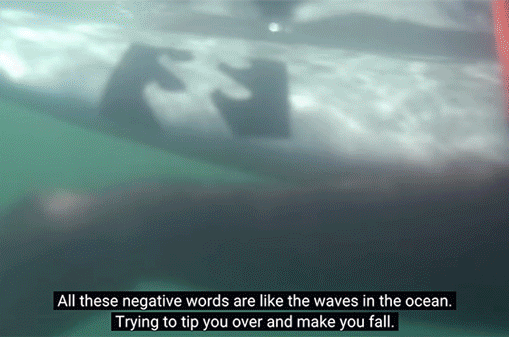 Derek is now a professional surfer, having taken his father's dream and made it his own reality. Today, he travels all around the world delivering inspiring speeches, visiting surf camps, attending conferences, and, of course, surfing.
Learn more about him here.
Congolese Music Group Staff Benda Bilili
Papa Ricky is a Congolese man who has lived with polio since childhood. Despite this, his dream was always to be a musician, but it didn't seem likely until he met and joined forces with Djuna, another man also living with the disease.
They set their sights on making music together, and with three other men — Kabossee, Kiarra, and Roger — they formed the group Staff Benda Bilili, meaning "Look Beyond Appearances."
They began playing locally, and eventually their passion and drive earned them the opportunity to make their first album, Bouger Le Monde.
And when their songs started playing over the Congolese radio, they started applying to European music festivals. Rejection after rejection came until finally they were accepted to a festival in France.
Word spread, and today they've played more than 450 concerts, been to more than 30 countries, and traveled four continents performing and earning fans wherever they go.
Learn more about them here.
Earthscape Artist Andres Amador
Andres Amador's curious nature may have gotten him into trouble as a child, but it also led him to discover his passion for traveling as an adult. After college, Andres entered the Peace Corps and moved to Ecuador, where he lived for three years. When he returned home to San Francisco, he changed jobs to save money for more traveling.
However, like so many of us, Andres got caught up in life and didn't travel again for another eight years. It wasn't until he attended Burning Man that he finally snapped out of it and realized he had to make a change.
He immediately quit his job and began his journey of introspection and self-discovery and in 2004 began to practice earthscape art.
Armed with only a rake (and sometimes rope), Andres now travels the globe working on his art. His creations can grow to as large as 100,000 feet, yet each one is wiped away with every new tide, forcing him to always make more.
Learn more about him here.
Architect and Traveler Jonas Kirsch
Jonas Kirsch always took his father's words to heart. So when his parents explained that the meaning of life and discovering oneself could be found in travel, Jonas set out to do just that.
Alongside his parents, Jonas experienced the world, traveling all over and learning everything he could about other people, places, and cultures. Eventually, he landed in South Africa studying architecture.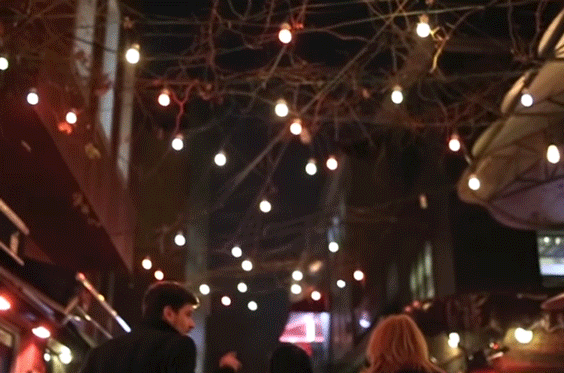 It was here that he discovered Mimar Sinan, a man considered to be one of the greatest architects of the Ottoman Empire.
Inspired, Jonas booked a one-way ticket to Istanbul. There, he was able to see Sinan's incredible work firsthand and continue discovering life and himself. Four years and countless experiences later, he's still there.
Learn more about him here.
Japanese Sword Master Paul Martin
As a child, Paul Martin was mesmerized by ancient Japanese samurai. But it wasn't until adulthood that his fascination grew into a passion, and then a lifelong commitment.
It was while working as a security guard for the British Museum that Paul learned about the world of Japanese swords. He fell in love with the art and decided then to devote the rest of his life to learning about it and educating future generations.
After transferring to the Japanese department, he was able to travel and eventually move to Japan, where he immersed himself in the culture. He learned the language and began his sword practice, eventually winning a sword-appraising competition and going on to become a world-renowned sword specialist.
Learn more about his journey here.
Ultrarunner Kavitha Kanaparthi
As a young girl in India, Kavitha Kanaparthi dreamed of becoming India's first female pilot, wanting to connect people to other lands and cultures. But her goals were sidelined when she was injured in a car accident.
After 15 days in a coma, she awoke to find herself weaker and further from her dreams than ever before. And then, she learned that as a result of the accident, she could no longer pursue becoming a pilot.
Instead of succumbing to that defeating blow, Kavitha courageously pushed through, acknowledging that this was only just a misstep in her life. She started running, then running more, and farther, until she was eventually running ultramarathons.
And when she realized the sport didn't receive much attention in India, she founded a company and team of fellow runners to help her introduce it.
These days, she regularly runs distances of 100 km or more and, along with her team, organizes long-distance courses all over India.
Learn more about her here.
Turkish Airlines knows that dreams are about more than just the destination; they're about the journey.
Stories like these inspire us every day. Do you have one? Share the #DelightfulStories you know in the comments below.