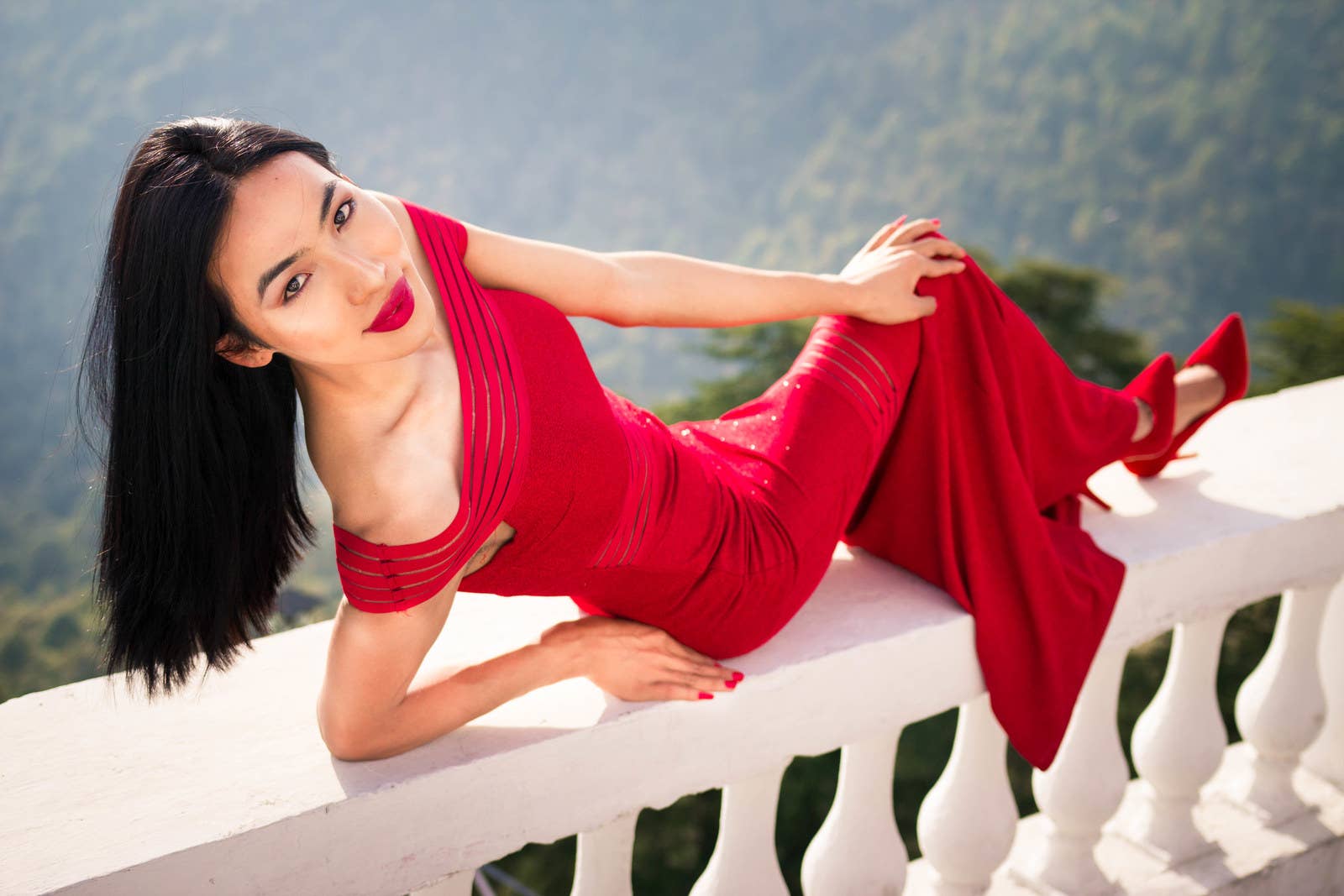 Tenzin Mariko thought she would be quickly booed offstage when she decided to make her first public appearance as a performer at the 2015 Miss Tibet pageant in Dharamsala. Her apprehension stemmed from the fact that she is the first openly transgender woman in the Tibetan community.

Mariko, a former Buddhist monk, had been the subject of much ridicule only the previous year, when a video of her – dancing unabashedly at a friend's wedding in New Delhi, wearing women's clothing and a wig – had gone viral amongst the Tibetan community on WeChat.
Having been identified as the person in the clip— a suggestion she vehemently denied at the time— she was berated by people in Dharamsala, her hometown, for what they deemed "improper conduct" and unbefitting a Tibetan Buddhist monk. Some called her insulting names, including "Pholo-molo," a derogatory Tibetan term for transgender that translates as "neither male nor female". Neighbours reproached her parents for not being wary of their child's activities.
Mariko is perhaps the biggest star in a community that, until her arrival, had been bereft of LGBT idols.
A year later, she was standing in front of the same crowd, dressed in a long green skirt, a sleeveless white top and heels, no longer wanting to hide. Having officially given up monkhood and revealed to close friends and family that she was transgender a few months earlier, she wanted to come out to the wider Tibetan community. And she was going to do it through dance.
She was nervous but ready. Surprisingly, so was the audience.
"I thought I was going to get hit with eggs and tomatoes," says Mariko. She danced to a medley of Bollywood hits at the beauty pageant. "As soon as I stepped onto the stage, the entire venue burst into cheers. Everyone was screaming 'once more' when my performance ended. I felt good that night. I felt relieved."
Mariko, 20, is an aspiring makeup artist and dancer, and perhaps the biggest star in a community that, until her arrival, had been bereft of LGBT idols.
She was born Tenzin Ugen, the fourth of five sons, to Tsering Gonpo and Chime Yangzom, in Bir, a village in Himachal Pradesh. Both her parents worked as teachers at the local Tibetan school. When she was 9, she was sent to Samdrup Darjay Choling Monastery in Darjeeling with her younger brother. Four years later, the two were transferred to Tergar Institute in Kathmandu, Nepal, for higher monastic studies. At 16, she left the monastery and returned to Dharamsala, where her father and her stepmother were living. Her parents had separated and her mother continued to live in Bir. That's when she slowly began to transition.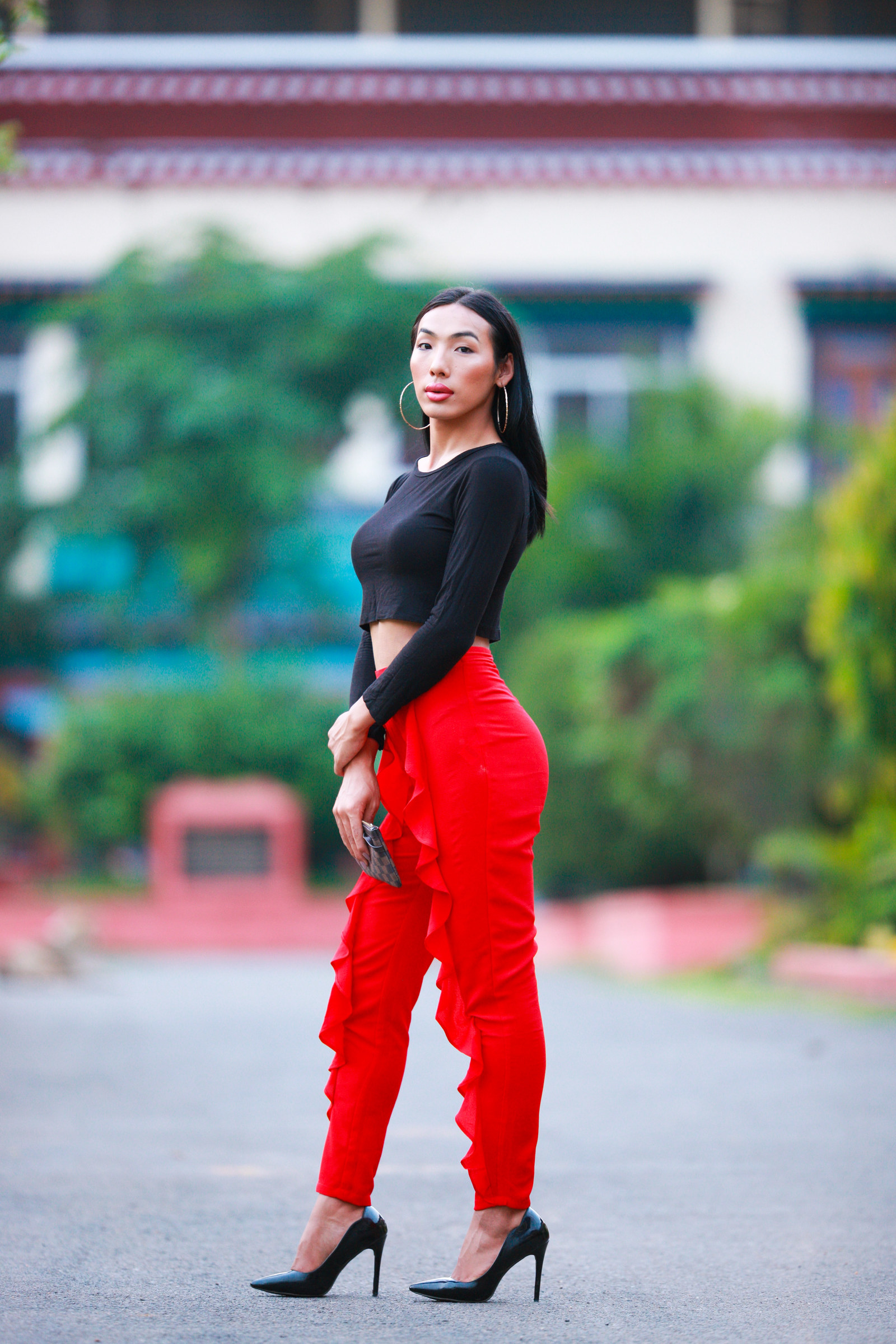 As a child, she recalls, she would often steal her mother's makeup and put on her clothes — antics that didn't go down well with her parents. Even as a monk, she says, she didn't stop trying to look feminine. Using cheap powder to whiten her face and lip balm to shine her lips, she says, she stood out in a sea of monks.
"Other monks used to call me 'ani' (the Tibetan word for nun)," says Mariko. "I didn't care. I loved makeup, and I used to come up with all sorts of silly excuses to justify wearing it."
She gave up monkhood in 2014 shortly after her video scandal. Although her family initially disapproved of her choice to transition, they eventually came around.
"My father used to tell me, 'You were born a boy, so you need to act like one,'" says Mariko. "But I would tell him, 'I don't want to live like a boy anymore. I want to be a girl.'"
"It feels good to be known as the first Tibetan transgender," she adds. "Not because it has turned me into some sort of celebrity amongst the Tibetan people, but because I have, in a small way, made it easier for other trans people to come forward."
Today, thousands of young Tibetans follow Mariko on social media— 22,000 in all across Facebook and Instagram. But it's not only socially liberal youths who have embraced her.
Prominent Tibetan organisations, including the Tibetan Women's Association and the Tibetan Youth Congress, have invited her to speak at their programs. She's a regular fixture at Tibetan events and has performed all across India, where elderly Tibetans usually make up half her audience.
"I really admire her courage," says Tsewang Dolma, information secretary at the Dharamsala-based Tibetan Youth Congress, which campaigns for Tibet's independence from China and has over 30,000 members worldwide. "She's an inspiration, not only to the trans people in the community, but to all Tibetans."
"It feels good to be known as the first Tibetan transgender... because I have, in a small way, made it easier for other trans people to come forward."
Perhaps the most striking evidence of her acceptance by the Tibetan community has been the response of its religious leaders – the top echelons of this deeply religious society. In just the last two years, she's been granted private audiences with a host of eminent Tibetan Buddhist leaders, including Karmapa, the second highest-ranking guru in Tibetan Buddhism after the Dalai Lama.
"I feel blessed, truly blessed," says Mariko via a video call from Kathmandu, where she has been invited to perform at a Tibetan show, her 10th such engagement of the month. "I recently had a chance to meet with Tsoknyi Rinpoche, and he told me that I was doing good work and that he supported me," referring to an important lama of the Drukpa Kagyu and Nyingma lineages.
Even Mariko doesn't have an explanation for what changed people's perception towards her. She thinks people warmed up to her because she gave up monkhood. She believes that people were upset earlier because they felt she was disrespecting her monastic vows by cross-dressing — that they didn't have a problem with her being transgender, but with transitioning while still wearing a monk's robes.
That explanation may be overly generous, given that a majority of trans and gay people still remain closeted and invisible in the Tibetan public sphere. And while Buddhist leaders have acknowledged Mariko and offered her their blessings, it is also true that the word transgender has always had a negative connotation in Buddhist texts.
Tashi Ganden, a Tibetan researcher and a former monk himself, points to a 13th century Tibetan dictionary that defines maning, the Tibetan word for transgender, as "a person who has defects with his/her sexual organs".
"This definition is borrowed from other religious texts and conveys the negativism that's associated with trans people," says Ganden.
Ganden says the requirement to declare oneself a non-maning before joining a monastery also shows the discriminatory attitude of the monasteries towards transgender people.
The Dalai Lama, who holds much sway over Tibetan people's views on any given issue, has not publicly denounced same-sex relationships. But in a 2014 interview with American TV and radio host Larry King, he noted that each religion has different definitions of sexual misconduct and believers should not engage in such acts.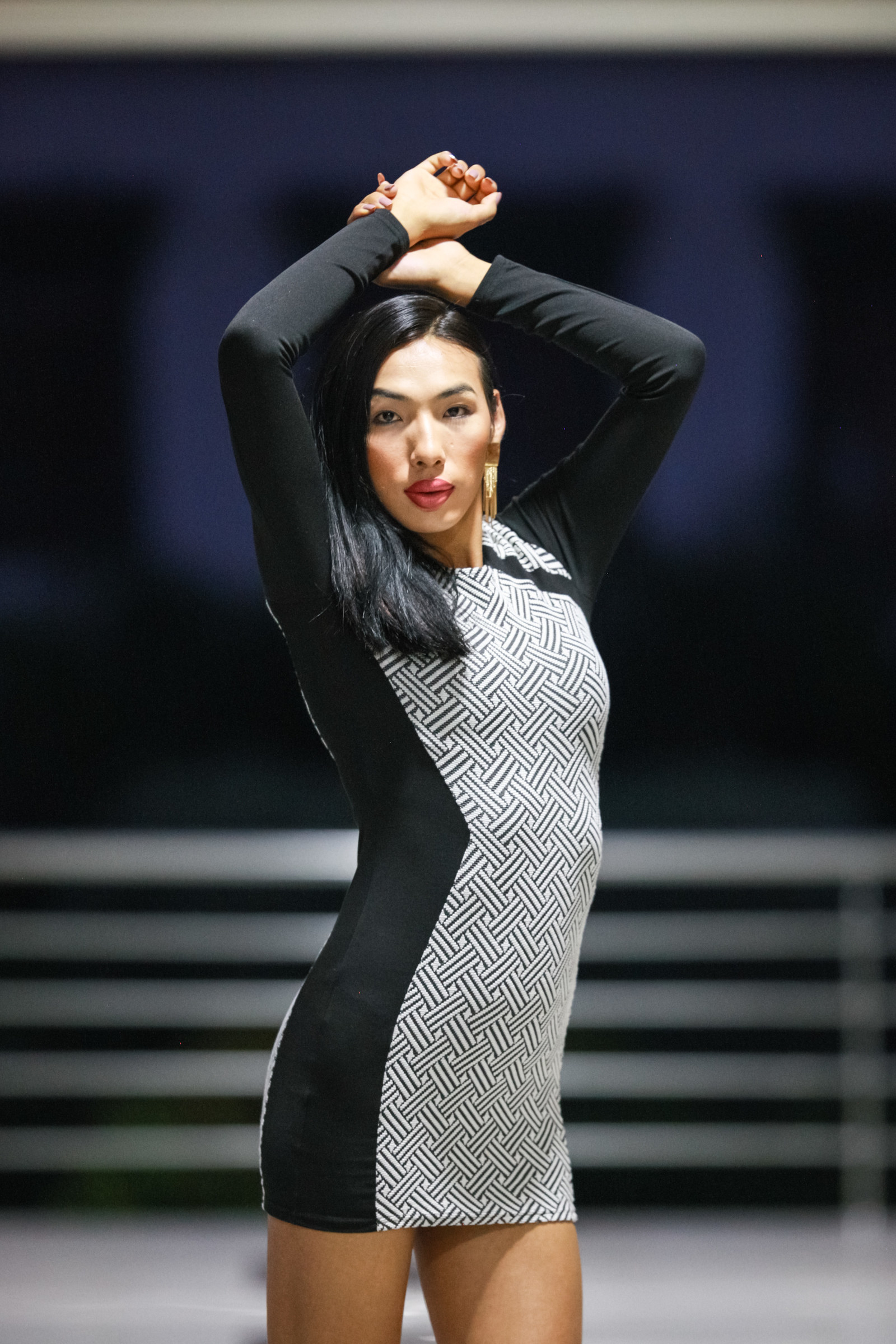 For Mariko though, family support is more important than community.

"I think people are more afraid of how their families are going to react than the community," she says. "Fortunately, my family has been supportive."
Despite being teased by other monks about her appearance, Mariko doesn't look back at her time at the monastery with bitterness. In fact, she credits her experience as a monk with turning her into the person she is today.
"I learnt how to be a good person at the monastery," she says. "Had I not been a monk, I would not be the mature, sensible person that I am today."
These days she spends most of her time jetting across India, performing at live shows, mostly in Tibetan settlements. Although she won't reveal how much she is paid per show, she says she makes enough money to lead a comfortable life and support her family financially.
Maning, the Tibetan word for transgender, is defined as "a person who has defects with his/her sexual organs."
Besides dance, Mariko is passionate about makeup and styling. Last year she completed a short-term makeup course at the Make-Up Designory (MUD) Studio in New Delhi and says she aspires to make a name for herself in the fashion industry.
Scroll down her Instagram page, and it is easy to see the level of care she puts into her appearance. There isn't a single post where she's shabbily dressed or badly styled. Even for a video interview, Mariko was dressed to perfection in an off-shoulder mini-dress by a Tibetan designer which she accessorized with golden hoops.
She admits there are times when she doesn't want to get dressed up and would rather go out barefaced but says she has to think about her fans, who have certain expectations.
"People are excited when they see me," she says, "and I don't want to disappoint them by looking like someone who's different from the way Mariko looks on social media."
While she has outwardly transitioned, Mariko says she doesn't take any hormones. She says she's naturally been blessed with feminine features, and with no doctor to consult, she is afraid of the side effects taking random pills would have on her body. She does, however, want to undergo gender reassignment surgery but will wait until she can afford it, she says.
Asked if she dreams of participating in a beauty pageant, as many of her friends have, she replies with her trademark sassiness.
"Being Mariko, I have already received so much attention, love and fans," she says. "I don't think I can handle another crown."
Tsering D Gurung is a freelance journalist based in New York City. Follow her on Twitter @TseringDolkerG