In the beginning, the guys had some very valid concerns before becoming Santa...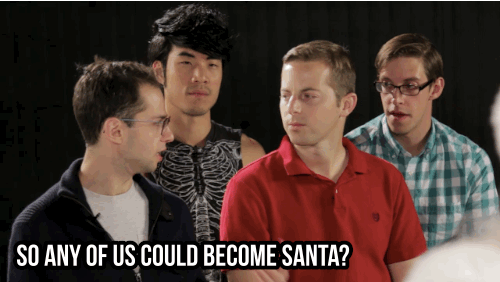 However, it didn't take long for the guys to start getting very comfy with their new looks. Eugene was totally diggin' his new pants.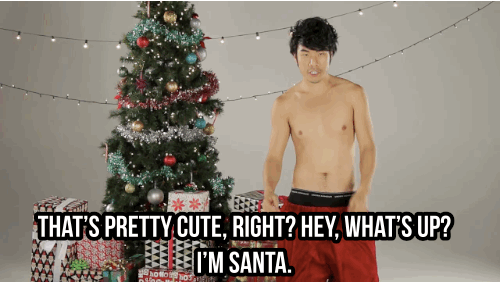 Zach was up for some cuddling.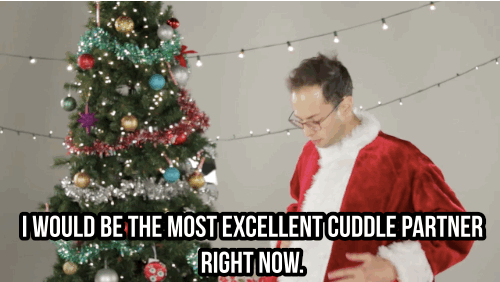 And Ned...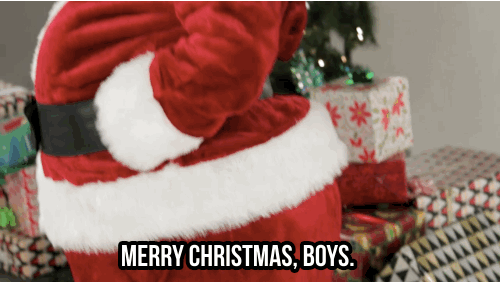 THE. BOYS. WERE. READY.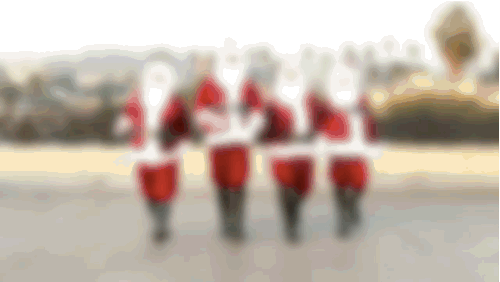 Not so fast, there are rules to becoming Santa...
Rule #1: Adopt A Jolly Attitude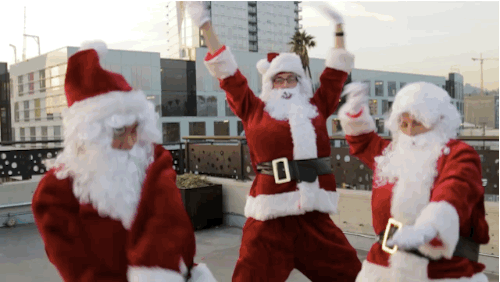 Rule #2: Identify People On The Nice List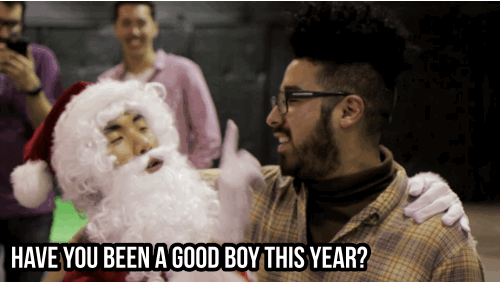 Once Curly was identified as a naughty fella, there were consequences!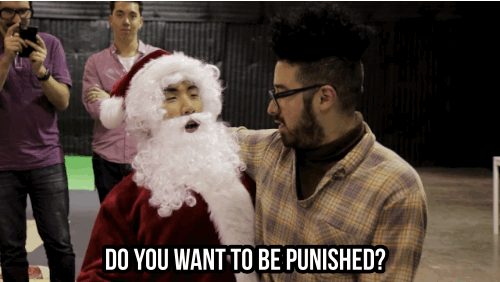 On to Rule #3: Give Gifts To The Nice People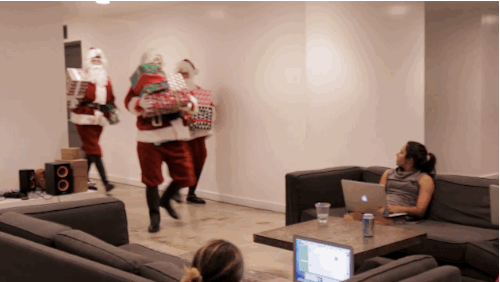 And finally, Rule #4: Eat Cookies And Drink Milk... even though Keith is lactose intolerant :'(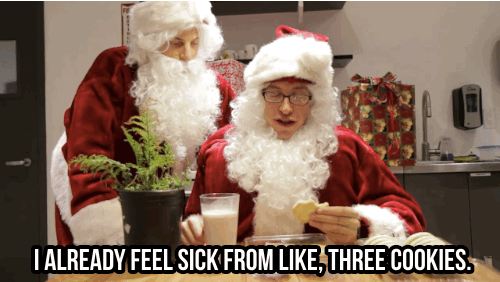 Aside from Keith getting sick, the guys handled becoming Santa ~pretty well.~ And Santa left them with one bit of advice:
Check back Saturday for part 2 as The Try Guys try their hand at breaking and entering.