If your accessories game is getting a little stale, a gleaming set of stacking rings you can personalize with the engraving of your choice will immediately freshen up your OOTD.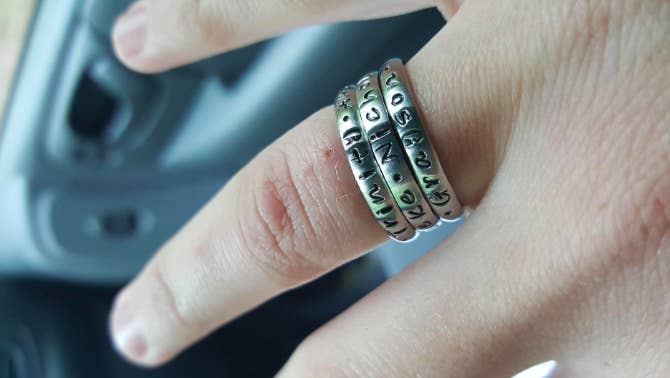 The stainless-steel rings are available in five gorgeous finishes, meaning you can snag a color to go with basically any look.

Many reviewers purchased the rings as a stylish, sentimental gift for a family member or best friend...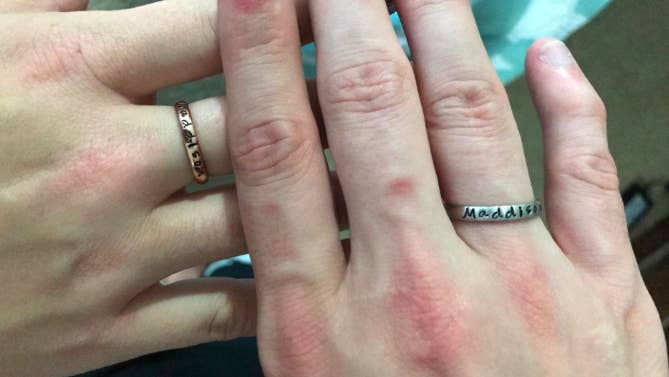 ...while others bought a set to honor the people closest to their heart.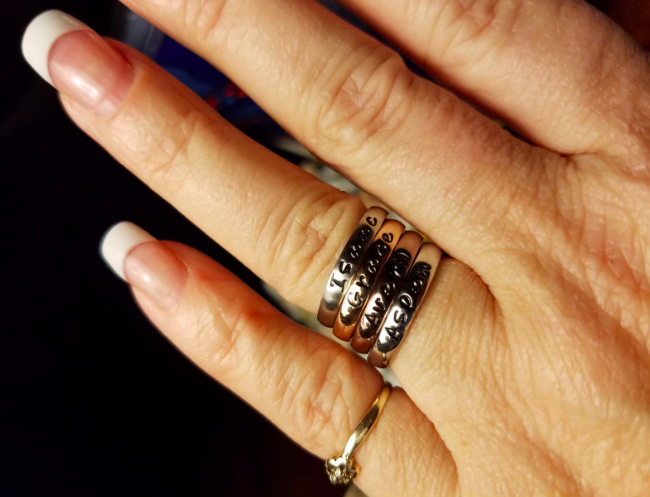 And you might even want to stack them with your wedding ring OR use them in place of your wedding band.
And whether you choose to personalize them with a birthday, anniversary date, or name of a loved one, you can believe these rings will be a standout addition to your jewelry collection.
So what are you waiting for?! Get one — or five — of these beauties from Amazon for $14.95 each (available in sizes 3–11.5 and in matte silver, shiny silver, rose gold, gold, and coffee finishes).
And prepare to receive endless compliments on your super-cute new accessories!
The reviews for this post have been edited for length and clarity.