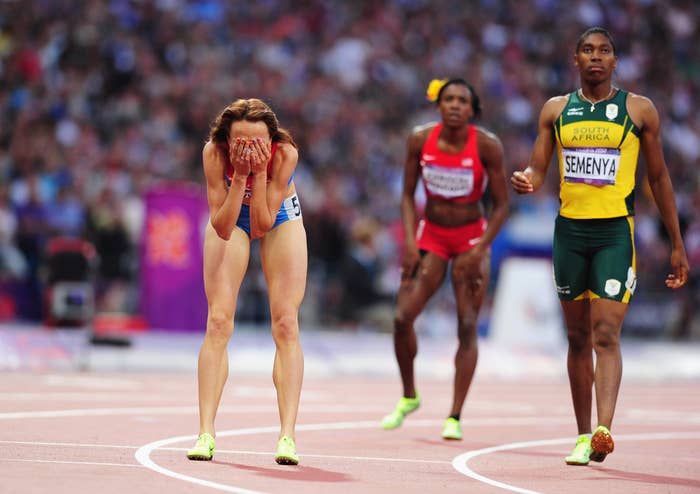 Twenty countries could have improved their medal haul at the London 2012 Olympics had the Russian athletics team not competed, with the USA winning an additional three gold medals.
A report published Monday by the World Anti-Doping Agency (WADA) said that there was evidence of "widespread cheating through the use of doping substances and methods" on the part of the Russian athletics team, and recommended that the team should be immediately suspended from competing internationally.
The report also said that the London 2012 Olympics were "sabotaged" by the "widespread inaction" on the part of the the International Association of Athletics Federations (IAAF) and the Russian Anti-Doping Agency, which allowed Russian athletes who should have been banned to compete.
The report does not suggest that every Russian athlete competing in London 2012 was guilty of doping, or that Russian competitors in other non-track-and-field disciplines are tainted.
However, if Russia had been subject to the ban that WADA now recommends back in 2012, when they won a total of 18 medals in athletics events, athletes from 20 other countries would have improved their medal hauls.
The USA, which topped the medal table, would have been one of the biggest winners, upgrading three medals to gold, plus an extra silver and two extra bronzes, with a net gain of two medals.
China, which came second in the table, would also have been big beneficiaries, winning a net four extra medals. Kenya would have gained three extra medals, and Ukraine would have added two.
Eight countries – Australia, Jamaica, South Africa, Poland, Kenya, Tunisia, Belgium, and Qatar – would have improved their standing in the final medal table in the absence of Russian competitors. However, three countries (Spain, Canada, and Ireland) would have actually slipped down the medal table despite improving their medal haul, as they were leapfrogged by other nations.
Hosts Great Britain and Northern Ireland would have upgraded a bronze medal to a silver, but not changed their total medal count. However, with Russia's loss of 18 medals, they would have ended up with one more medal in total than the Russians.
Here is what the 2012 medal table would have looked like without Russian athletes – showing which countries would have changed their medal hauls, and moved up or down the table.