You're probably aware that air pollution in British cities, especially London, is pretty bad.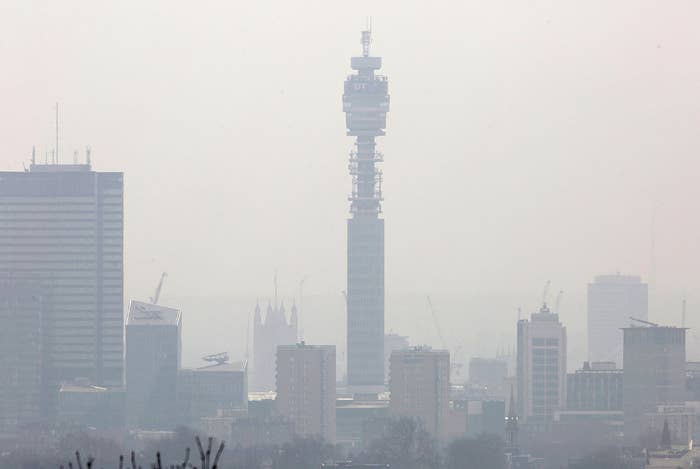 According to one study, it causes 9,500 premature deaths a year in the capital. Another report said it kills 40,000 a year nationwide.

You're probably also aware that cycling and walking are good for you. But are they still good for you if you live in a major – and majorly polluted – city? The answer, according to a new study, is yes.
The study was carried out by scientists at the University of Cambridge and published in the journal Preventive Medicine, and it looked at whether "active travel" (cycling and walking) still does more good than harm if it means it exposes you to more air pollution. It compared the effect on "all-cause mortality" – how likely you are to die for any reason in a given period – of raised pollution levels versus active travel.

It found that even in the most polluted cities, cycling and walking is good for you.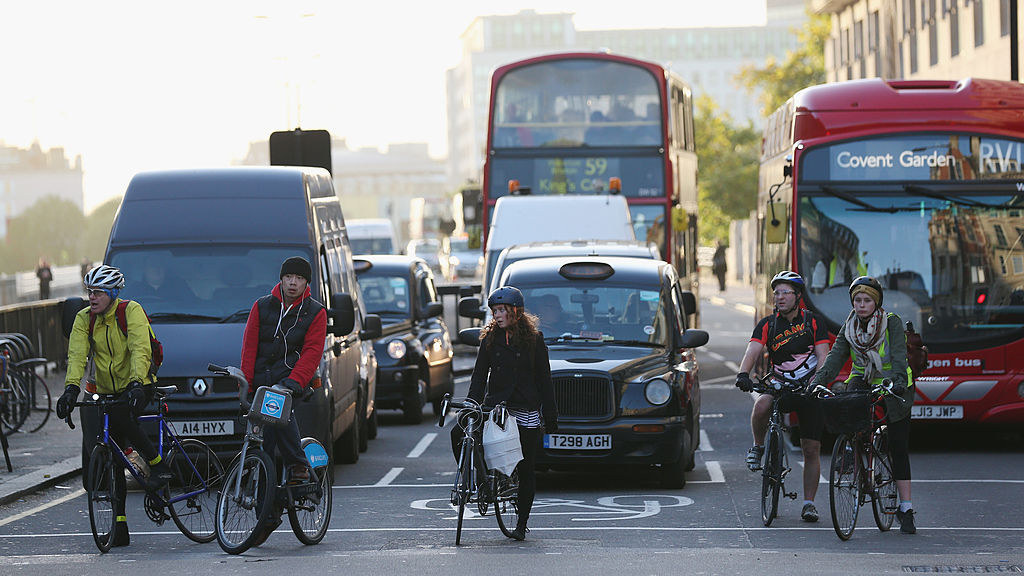 The authors looked at the concentration of fine particulates in the air, measured in micrograms per cubic metre (μg/m3), as a measure of how polluted the air was in general. Then they used data from previous studies to estimate how harmful those levels of pollution would be. Delhi in India was the most polluted, at 153μg/m3.

"According to the WHO [World Health Organization], which collects data on air pollution in cities, there are 17 cities which have over 89mcg/m3 on average," Dr Marko Tainio, one of the authors of the study, told BuzzFeed News. "Ten are in India." (There are other cities with high pollution that aren't included in the WHO's data.)
But even in those cities, the study found, walking is better than not – the benefits to your health of doing exercise outweigh the costs. Cycling is also better, but, Tainio said, "cycling is more physically demanding on average than walking, so you're inhaling more, so you get more [particulates] through your lungs". That means up to an hour or so a day of cycling is good for you, according to the study, but after that the risks start to outweigh the benefits.
In less polluted cities – such as London and other British or Western cities – the study found that however much you cycle, it never stops being good for you.
"When we were looking at the London air pollution levels, cycling and walking was beneficial even if you were doing 16 hours a day," said Tainio. He said he and his colleagues stopped looking beyond 16 hours, because it was unrealistic that people would be cycling that much.
The benefit is even clearer if instead of cycling or walking, you would otherwise have been taking your car.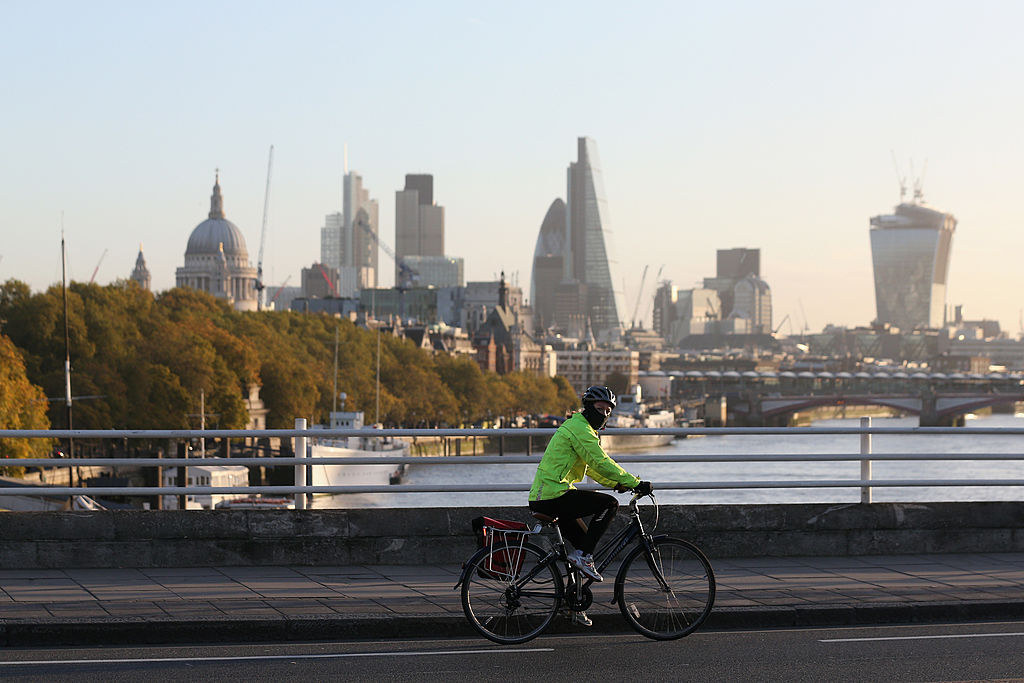 Even in cities with air pollution levels of 80μg/m3, the benefits always outweighed the risk, according to the study. "For most of the time we assumed that if people weren't walking or cycling, they'd be staying at home," said Tainio. "But we did another calculation, which was that you'd replace the walking or cycling with driving."

The concentration you're exposed to when driving is pretty much the same as when you're cycling, apart from the effects of breathing harder, he said. But you're not doing any exercise, so it has nearly all the risk but none of the benefits.
What's more, he says, "if more people switched from car to walking, that would reduce the air pollution level, so it's also good for other people in the city".
Of course, air pollution isn't the only risk cycling poses. But the authors say that, even when you take into account the danger of accidents, the benefits still hugely outweigh the risks.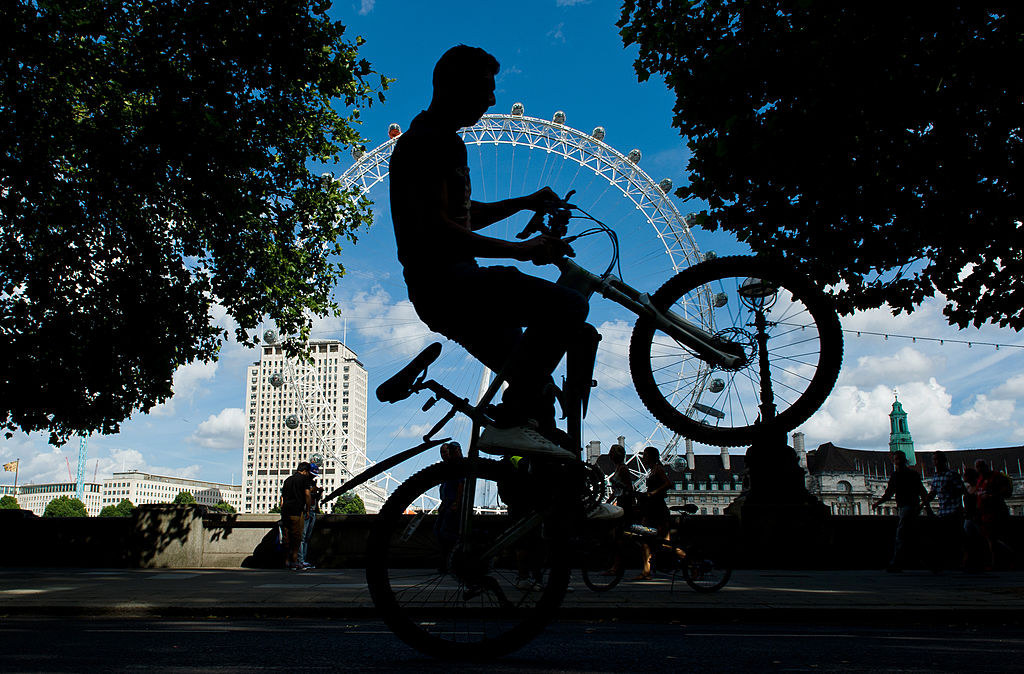 Tainio said: "We didn't look at it in this study, but we have in earlier studies, and the general result is that the physical benefit outweighs all of it."

Dr Aubrey de Nazelle of Imperial College London, another of the study's authors and a researcher with the Physical Activity Through Sustainable Transport Approaches project, told BuzzFeed News: "We looked at 20 studies, and all of them showed that the benefits of physical activity outweigh the risks of both air pollution and physical injury by far."
The trade-off isn't, she said, quite as clear for young women in London – the most at-risk group, for a variety of reasons – "but if you look on average across the population it's very clear and very strong. Benefits outweigh risks."
"They've done some thorough work here," Dr Rachel Aldred, a senior lecturer in transport at the University of Westminster who was not involved in the study, told BuzzFeed News. "They've looked at all the contexts, where pollution is high and low.

"[The results are] not a huge surprise – the benefits of physical activity are huge, and we have a largely inactive population."

None of this is to say that air pollution isn't a problem. But the experts say it means policymakers need to do more to make cycling and walking safe and appealing.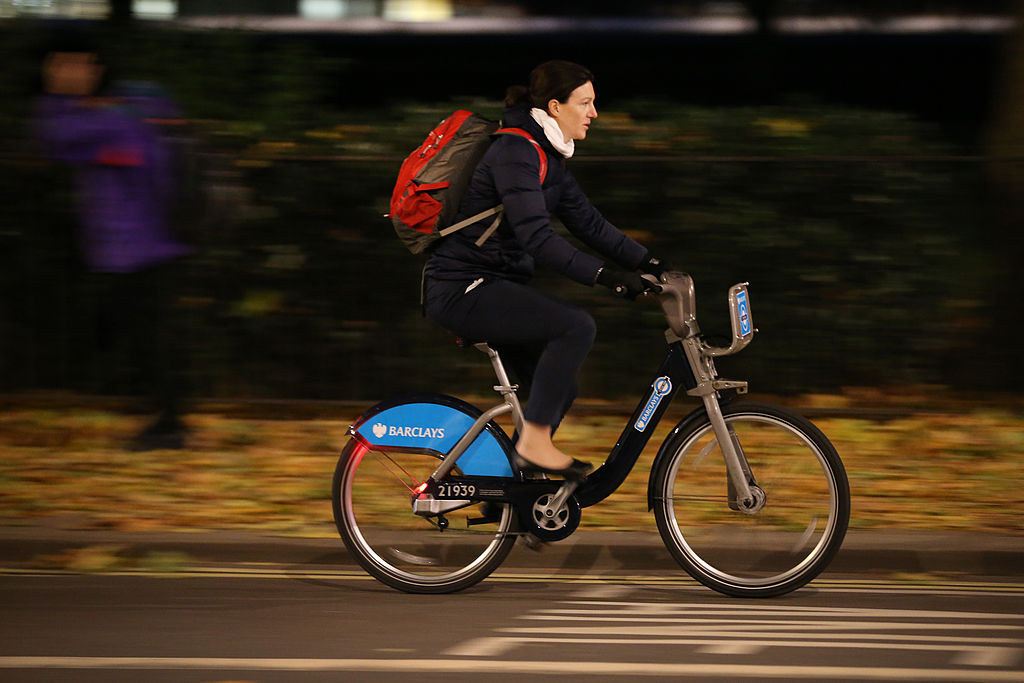 "Air pollution is a major health problem all around the world," said Tainio. "It causes thousands of premature deaths in the UK alone, but it's not the reason not to cycle or walk."

And if you're cycling in a city, if you have the choice, you should still avoid the main, busy roads as much as possible and stick to back streets, said de Nazelle. "We know air pollution is bad for you, and the more you can avoid it the better," she said. "Even in high air pollution it's better to cycle, but if you have a choice then you absolutely should still cycle in lower air pollution areas.
"Cyclists often do have the luxury of choosing an area of less air pollution. It makes it much more pleasant, too. It's up to the policy decision-makers to make it possible."
The air situation in London is a big problem," said Aldred. "This doesn't take away from that. But policymakers need to get people out of the car and on to foot. That's a win-win – it makes them healthier and it makes other people healthier."