We hope you love the products we recommend! Just so you know, BuzzFeed may collect a share of sales from the links on this page.
Hey guys, it's Tolani and Emma here, and in case you didn't know we really enjoy trying out beauty products. Makeup, skincare, hair products, the whole shebang.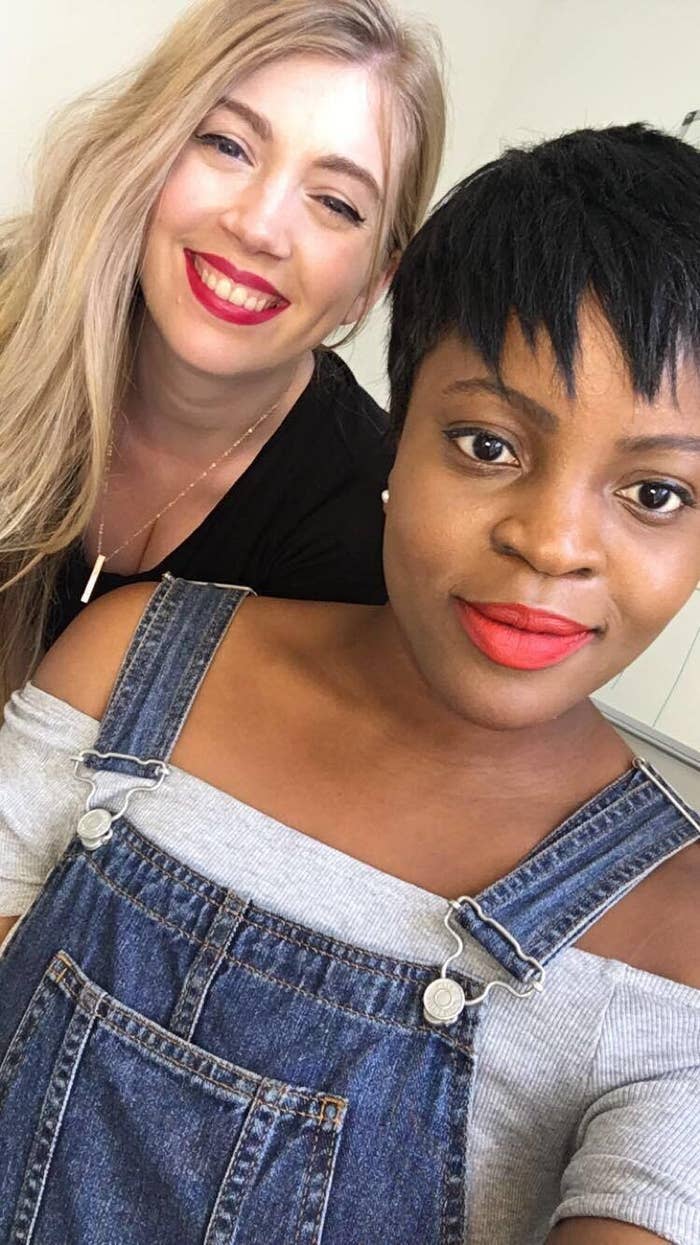 For this review we tried a range of beauty products and some of them were really good, while others not so much.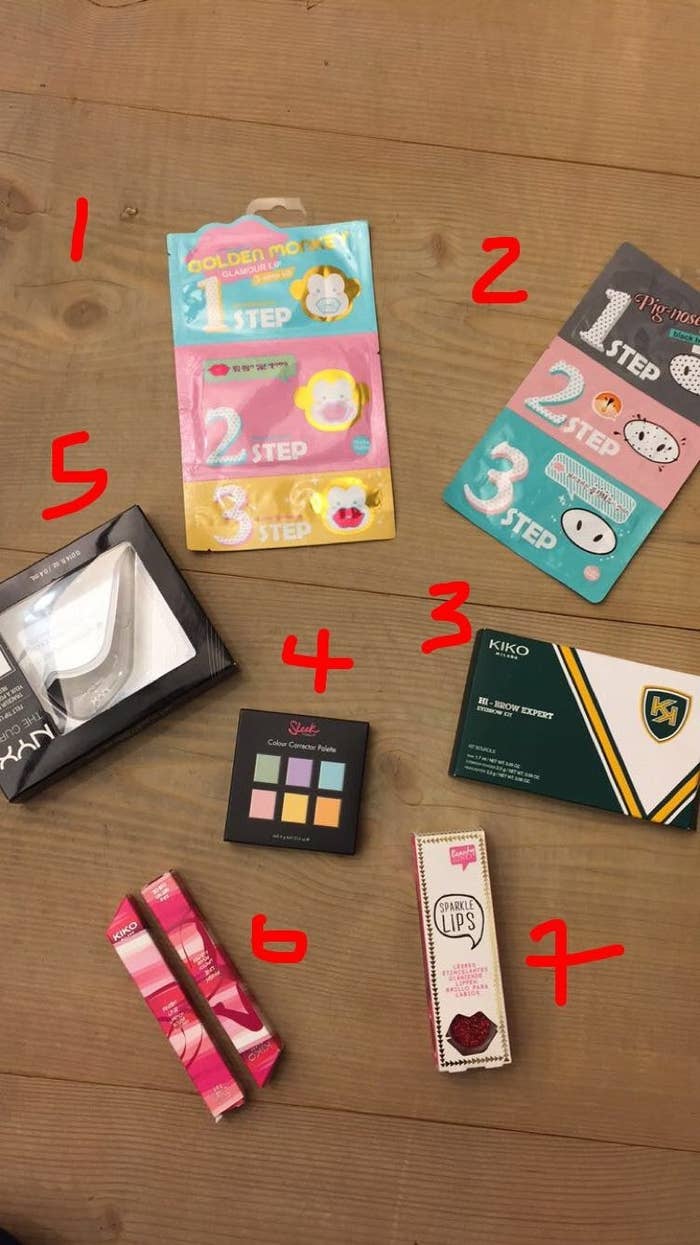 So, the thing with this mask is that it will make you look like something from American Horror Story.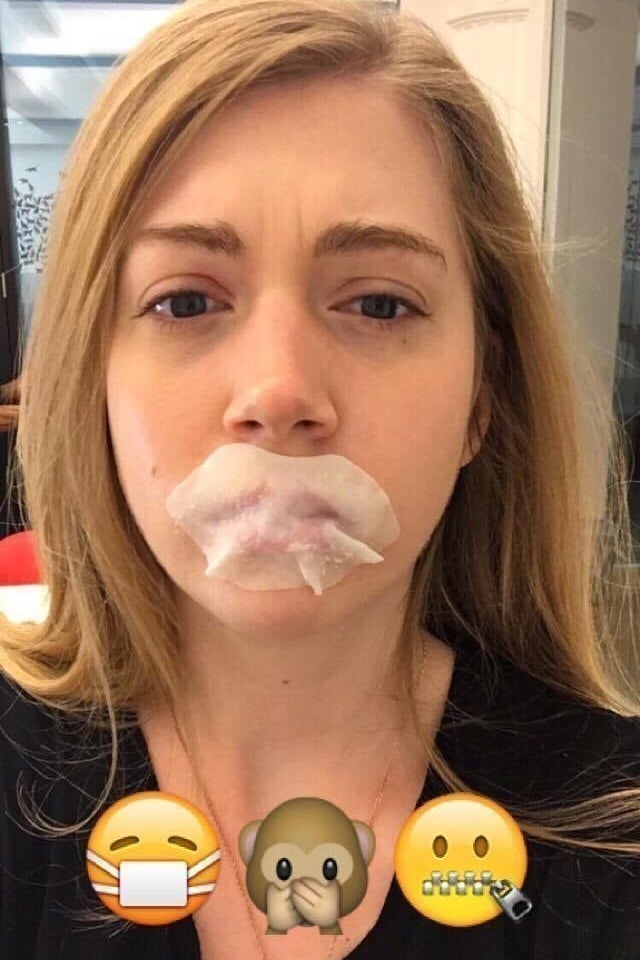 You have to follow three steps, and it will take around 30 to 40 minutes, so it's worth finding something to entertain yourself with. This first step is a pad that's meant to lightly exfoliate dead skin while nourishing your lips.
The second step is a mask that soothes your lips. It includes shea butter and jojoba seed oil, which are both really key ingredients when it comes to soothing.
The final step is a luxe lip oil that feels like a really fancy lip balm.
The effects were great – Emma's lips felt very moisturised and plumped-up.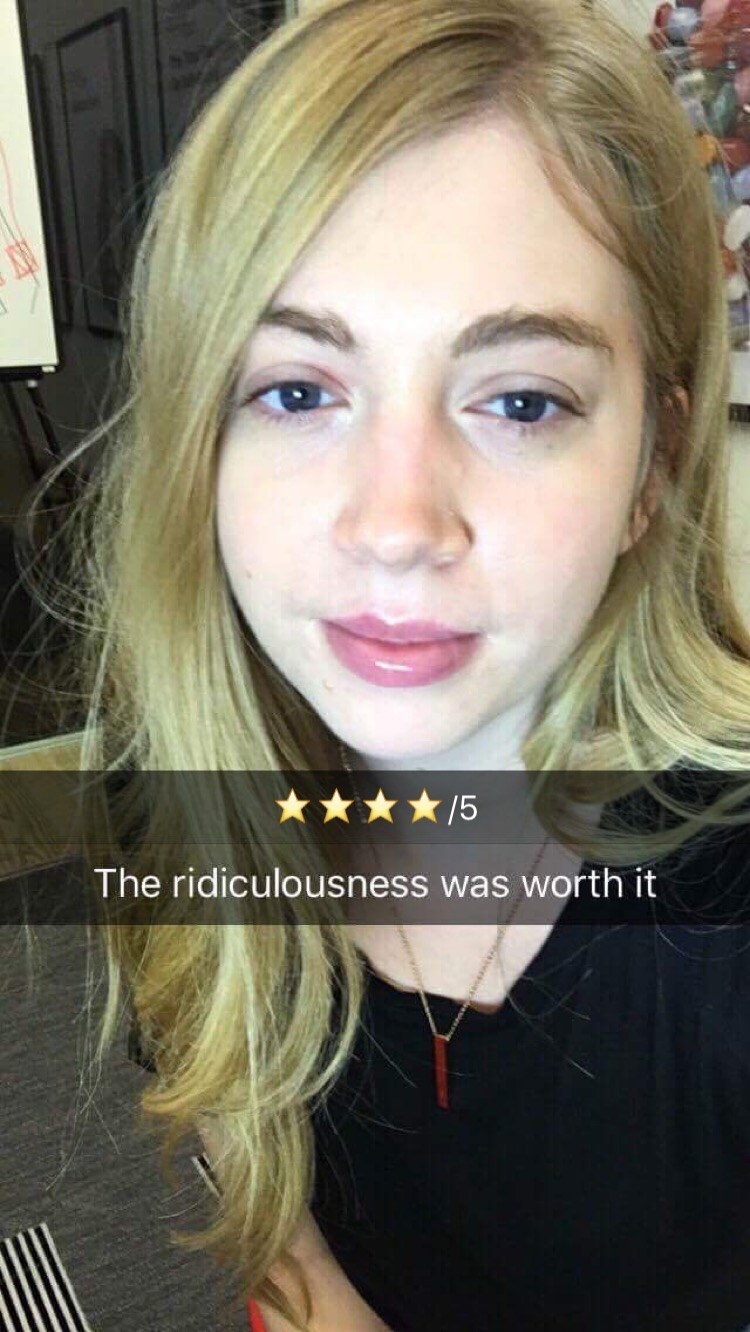 If you are going to try it you should set an hour aside to get all the steps done.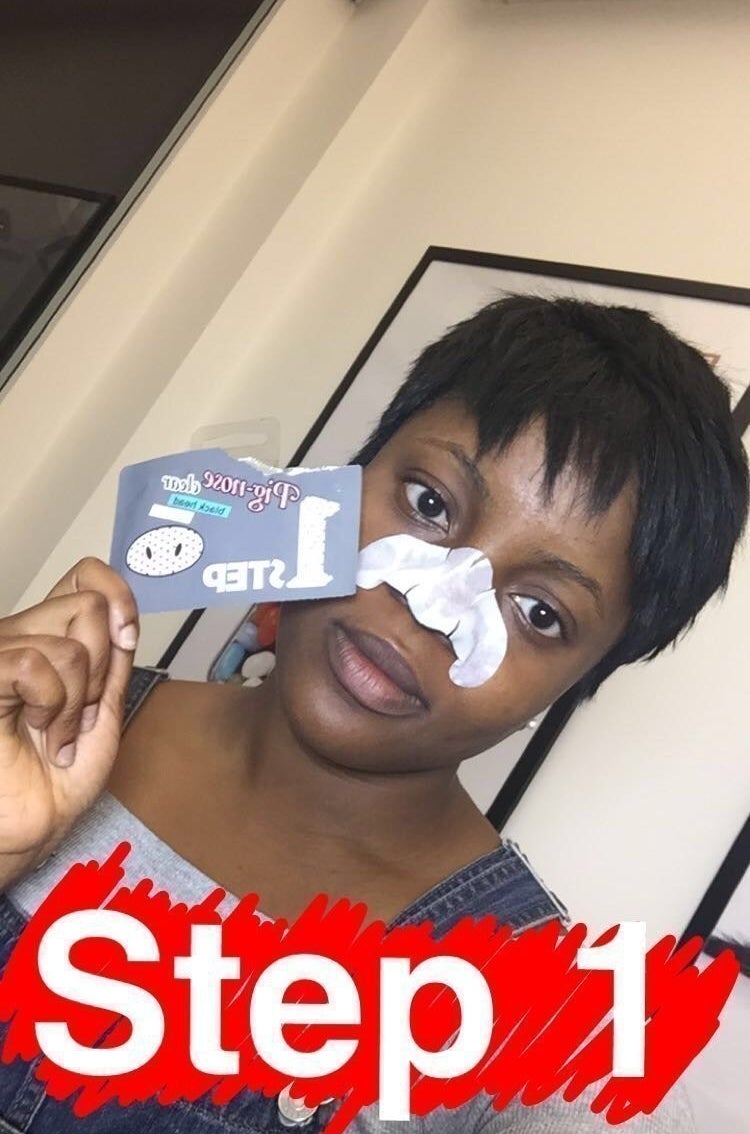 The first step opens up your pores, which is meant to make removing blackheads easier. You leave the wet sheet on for 15-20 minutes. You get a stinging sensation – not an unbearable sting, but I could definitely feel it.
The second step is the worst part of the whole experience – I cried real tears. This is the step that actually removes the blackheads. It's a sticky dry sheet that you leave on for 10-15 minutes, and it feels fine until it's time to take it off. It felt like my skin was being ripped off, it hurt so bad.
The final step is another wet sheet that you leave on for 10-15 minutes. After the pain of step two, this feels really nice. It has a soothing effect which was really needed.
Does it work? Yes! Will I ever use it again? NO! The pain is just not worth it at all. I would rather have all the pores and blackheads than go through that again.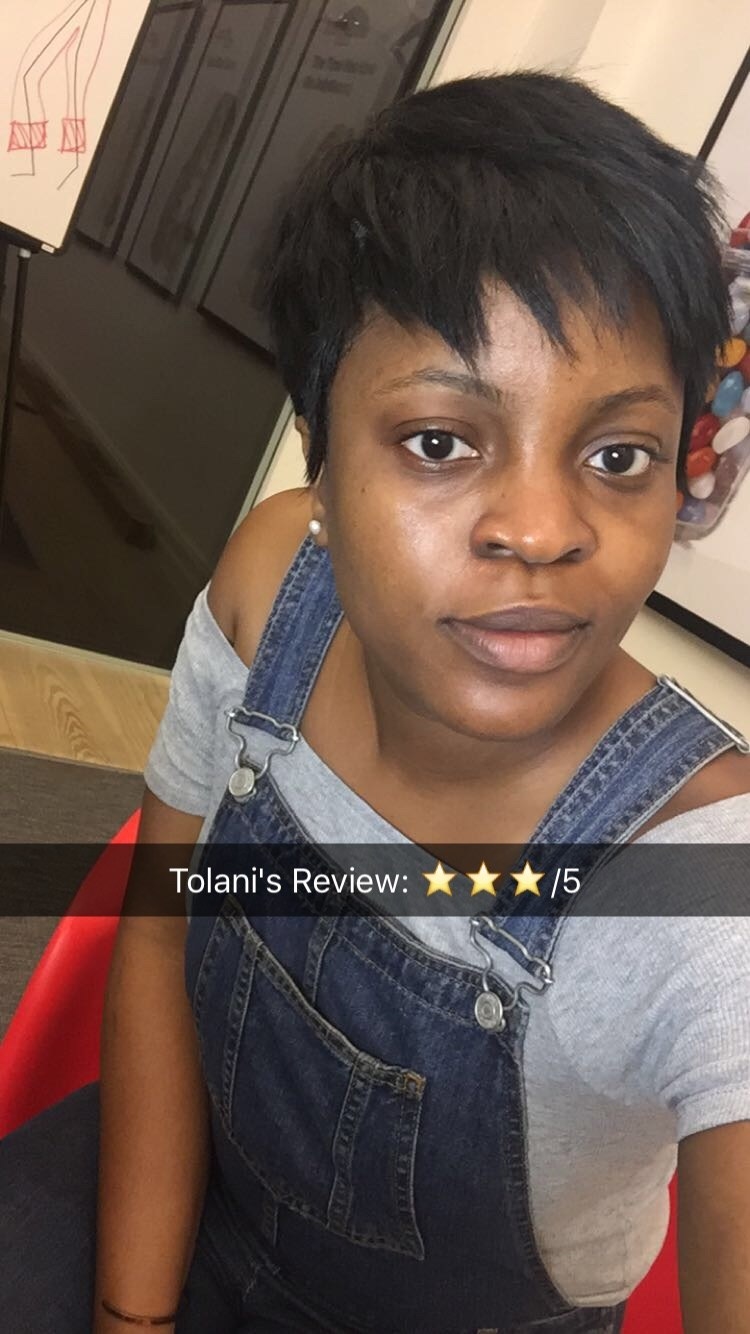 Honestly, the stencils are really shit, and completely pointless.
The honest truth is that you can get plenty of great eyebrow kits, but this is not one of them.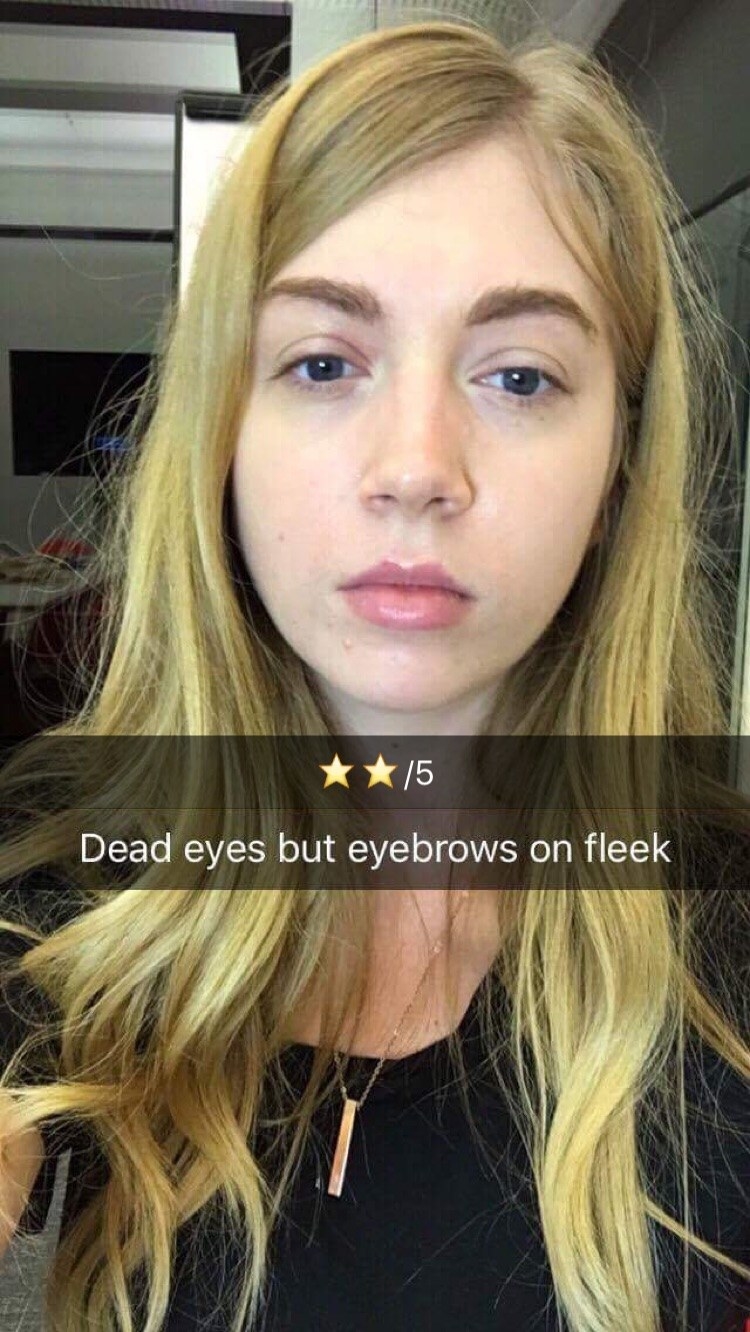 We then tried the Sleek Colour Corrector Palette. The palette comes with six colours and is meant to neutralise blemishes and imperfections.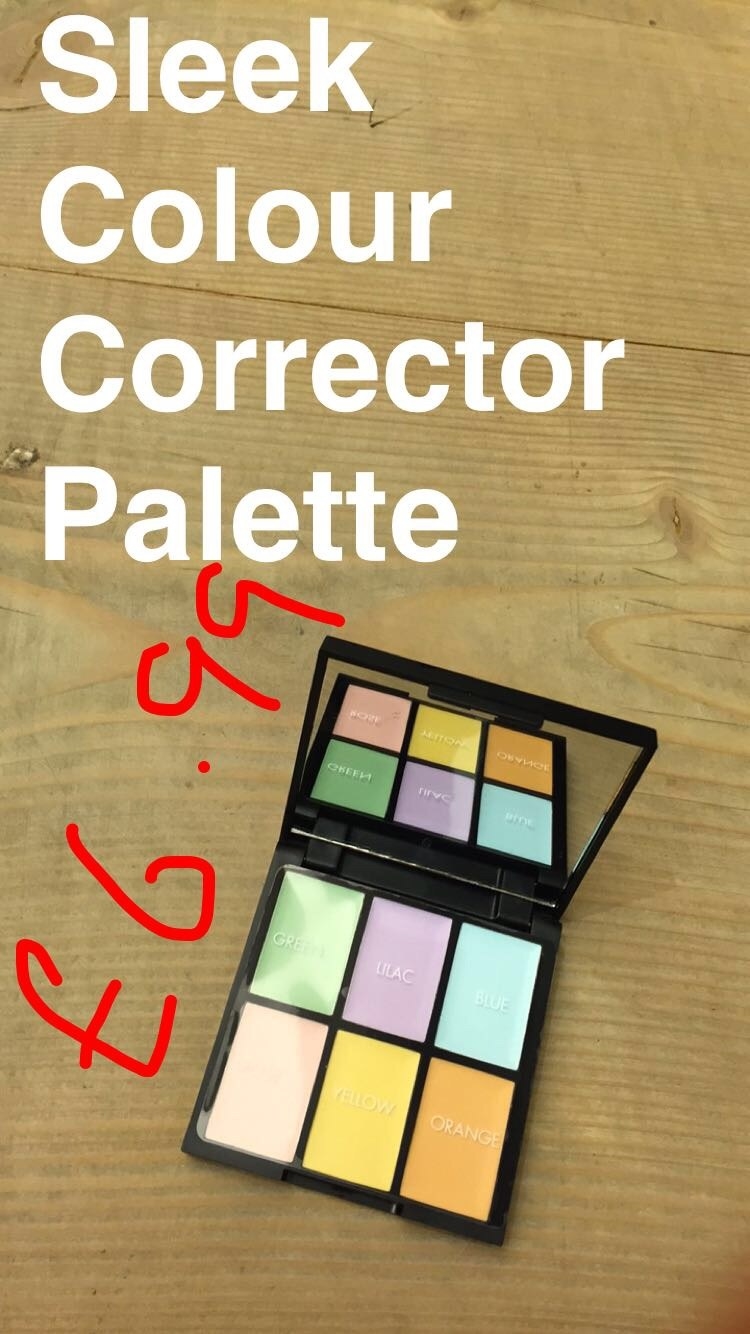 Here's what we look like with no makeup on, and all our blemishes on show.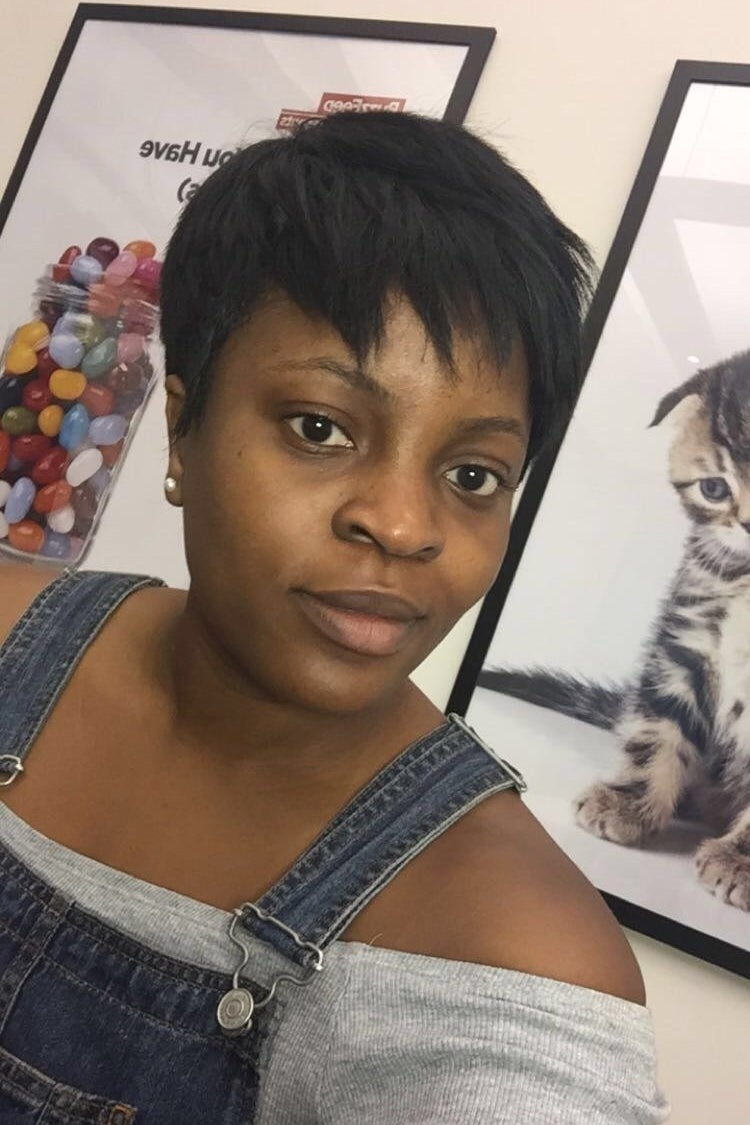 The palette's six different colours work on different skin tones and "problem" areas.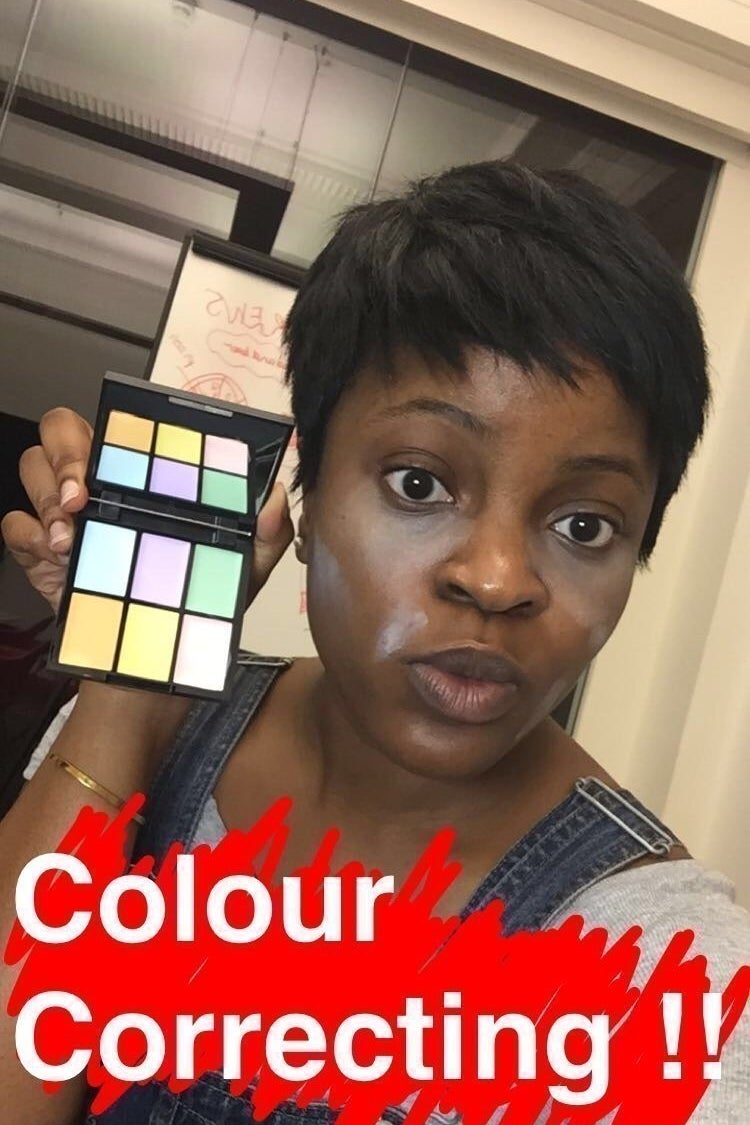 Green: helps with redness and is meant to be ideal for concealing scars and blemishes.
Lilac: is meant for brightening sallow, dull complexions.
Blue: neutralises orange, which is apparently good for concealing freckles.
Rose: adds radiance and evens out dark sports.
Yellow: helps to conceal under-eye circles on light skin tones.
Orange: conceals dark circles on dark skin tones.
After using the colour corrector as a base we applied foundation to see if it made any difference.
While I (Tolani) loved this product, Emma wasn't here for it.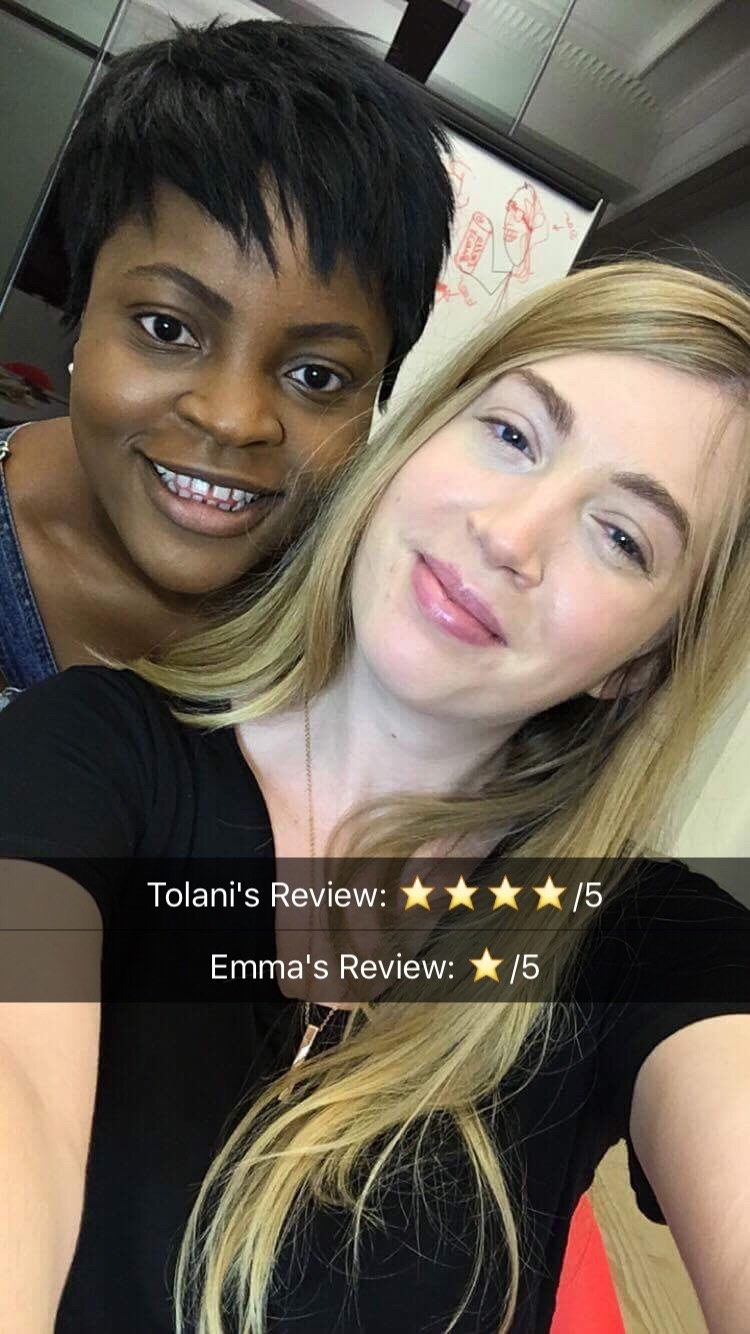 Gosh this might be the best eyeliner we have ever used. It's so bloody good.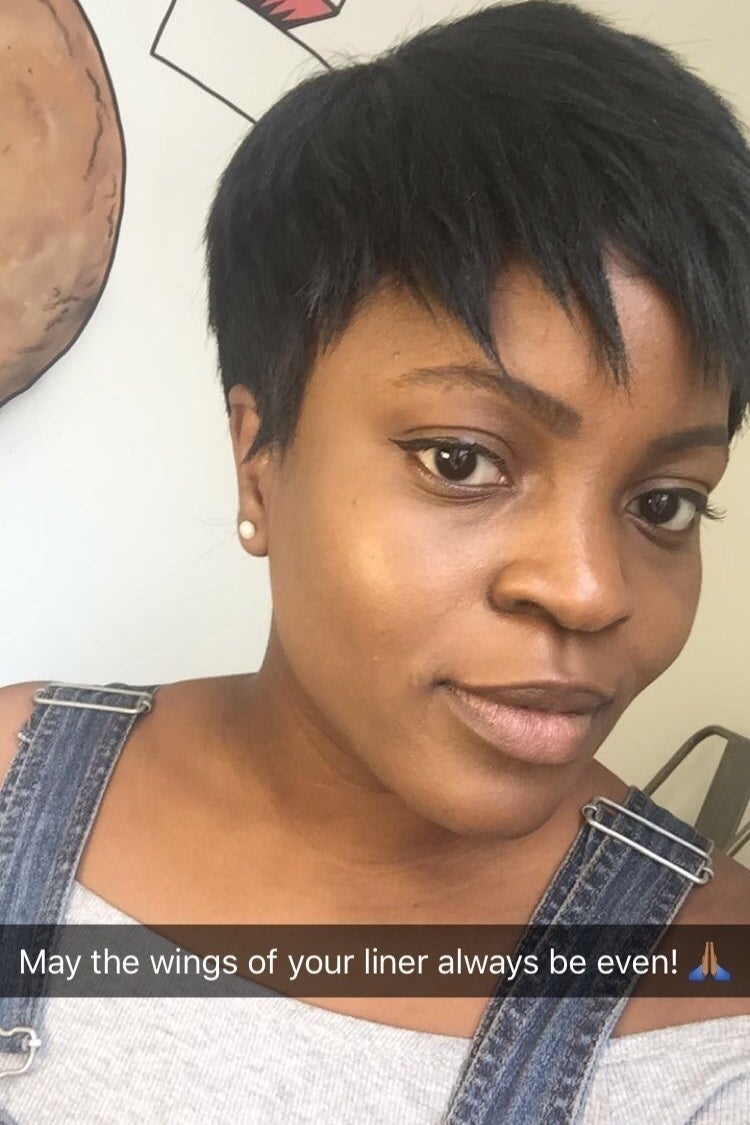 We LOVE IT! Like really love it. The shape of the eyeliner really makes difference. It's really easy to hold and the formula glides on so well. So yes £12 is a little steep for eyeliner, but it is really worth the money.
Amazing! Top marks all around. Take all of our money.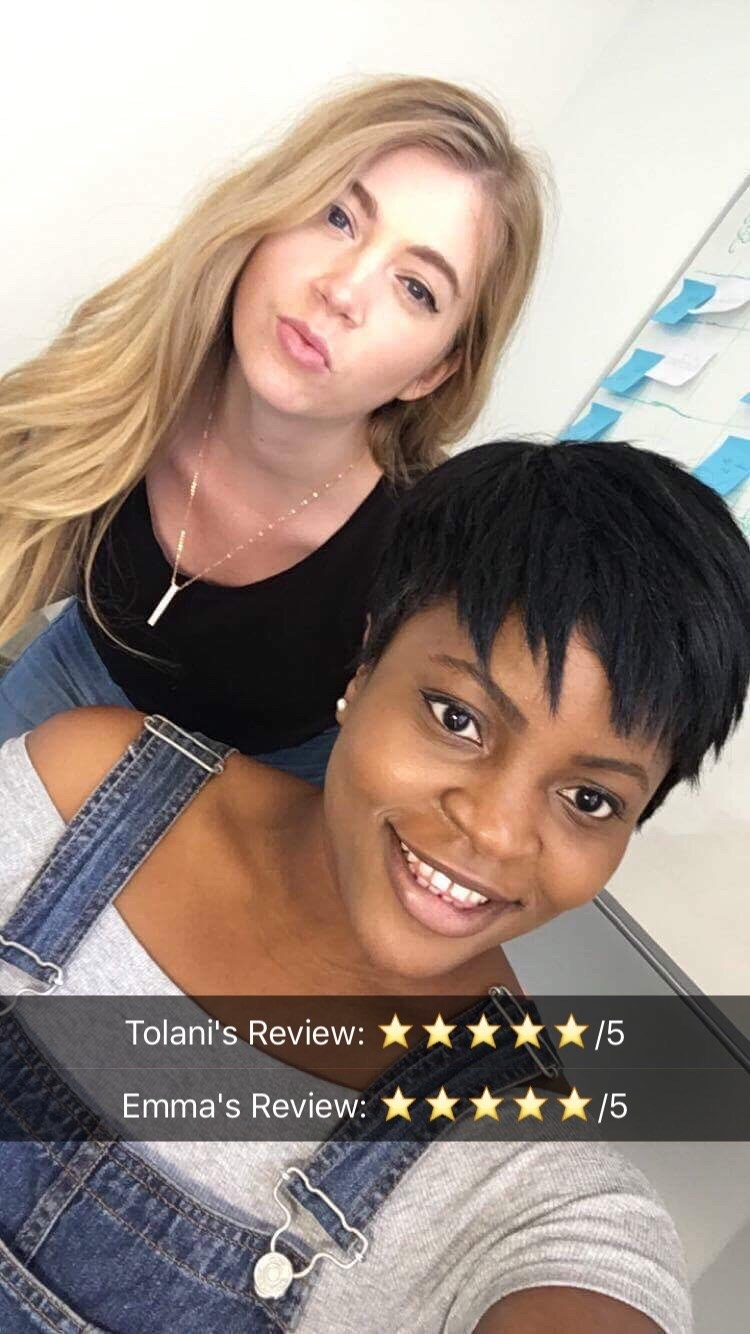 We then tried on Kiki Finish Line Lipstick, because we both love a good lip colour. I (Tolani) tried the Heroine Cherry shade and Emma tried the Rossetto shade.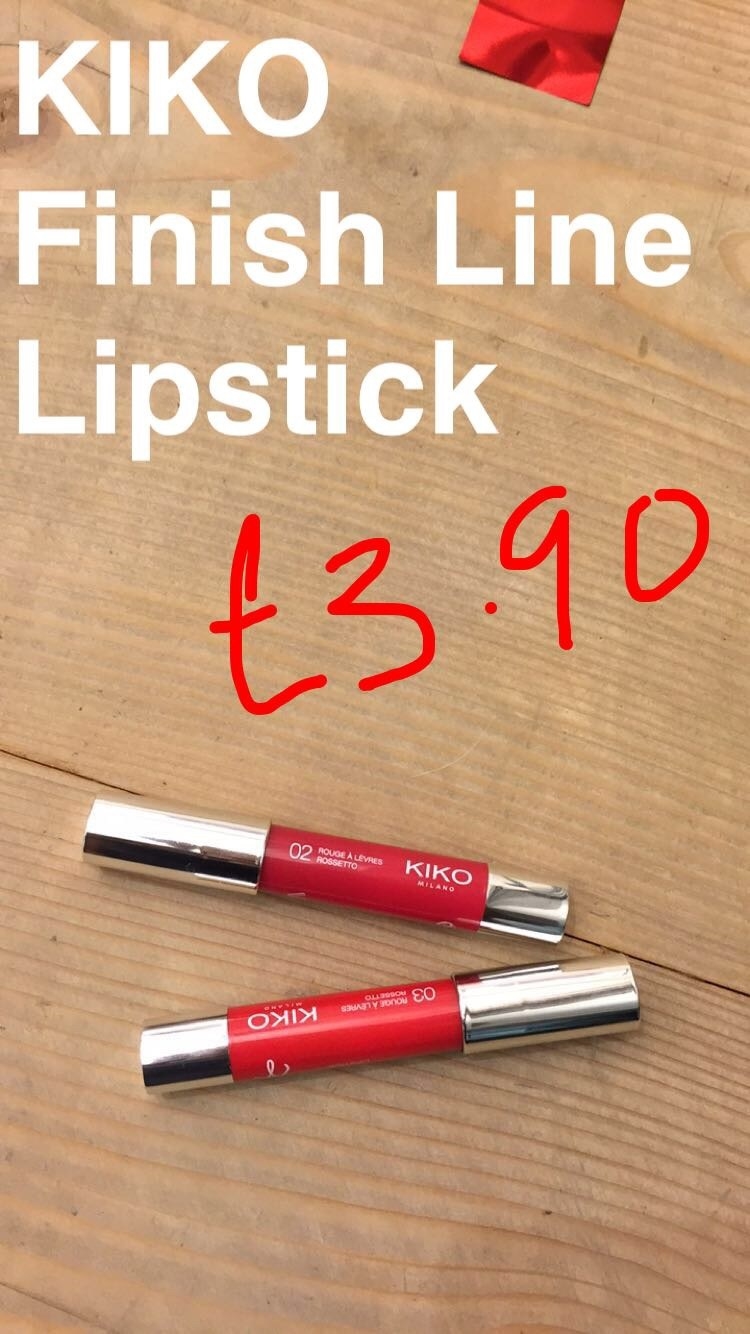 It's a £3.90 lipstick that looks amazing on. We are both really into the colour and the moisturising formula. It glides along your lips smoothly and stays on all day.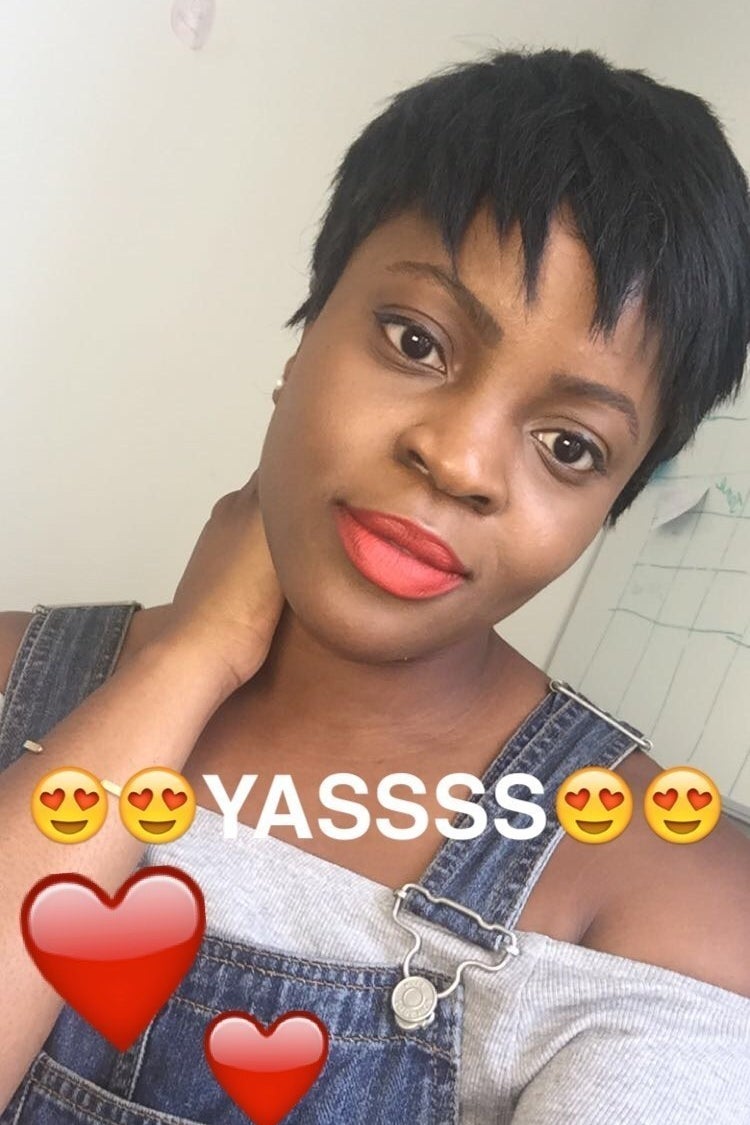 The formula is creamy and although the finish is matte, your lips feel very much moisturised. The colour payoff wasn't amaaaazing – we needed about three coats to really see the colour – but for this price it was great.
We want one in every colour.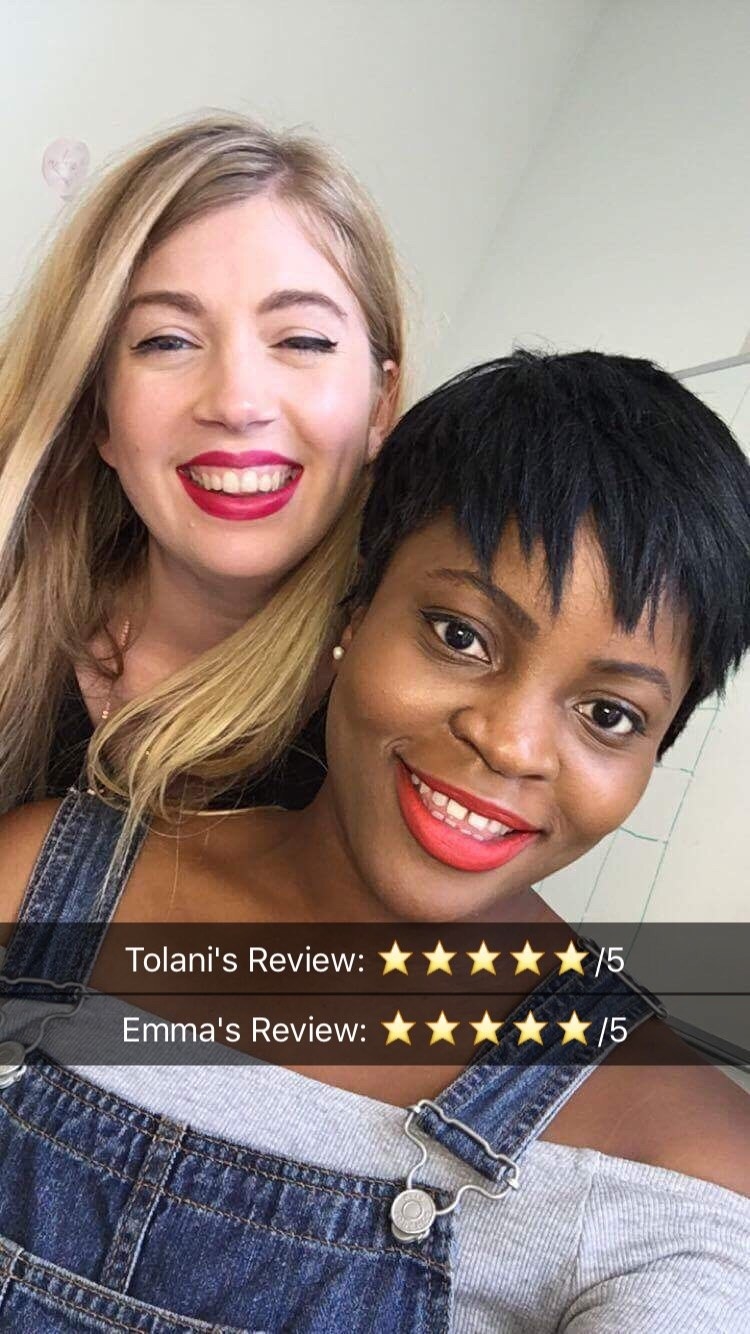 This is a perfect example of Instagram vs reality.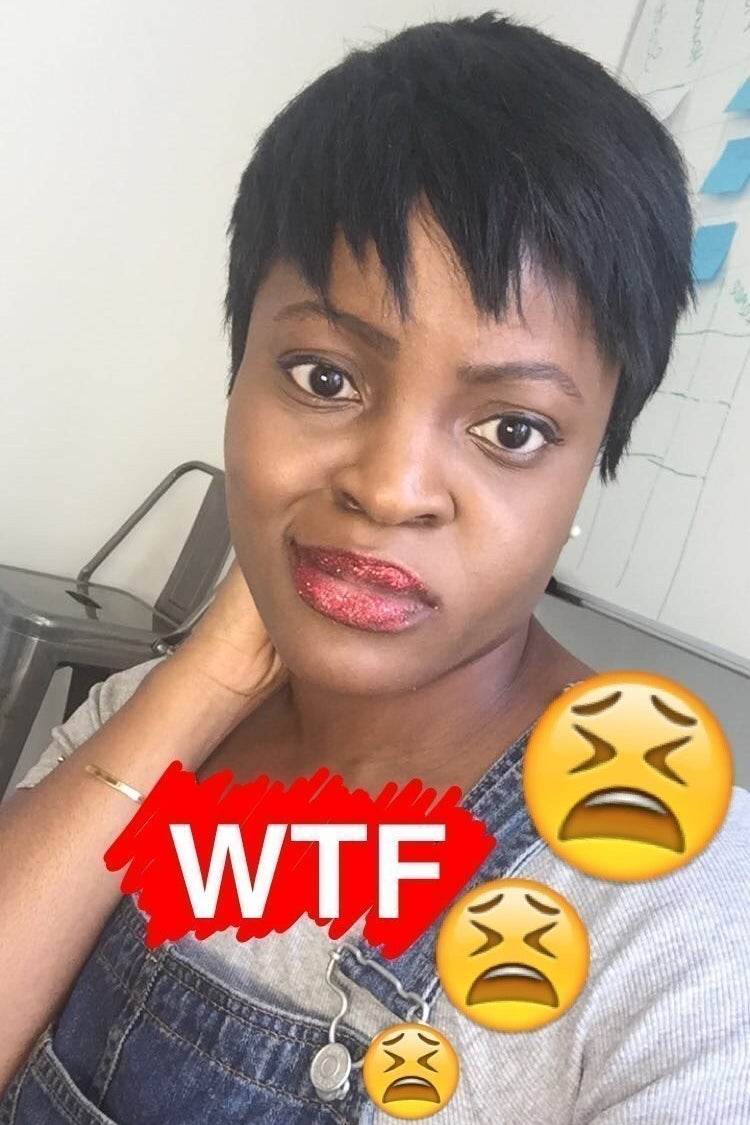 Tolani: I hate this so much, if you look really close you can see the pain in my eyes. The glitter didn't stick to my lips, it felt so horrible and it looks so shit. Why would anyone want glitter lips? It's not practical. How do you eat? How do you kiss? How do you lick your lips when you're trying to be seductive?
Emma: I'm in two minds about this. I love how it looks, and it makes for an excellent Instagram picture, but it feels WEIRD. I got used to the weird feeling, but then when I wanted to eat I had to take it off. Oh, and removing it was a nightmare.
So, erm…I (Tolani) hate this, and Emma is okay with it.
That's all for now, but comment below and tell us what we should review next! Because we really enjoyed doing this.