Hey guys! It's Tolani and Emma here, and you might know this already, but we really love beauty products. So we decided to review a few for you, check it out.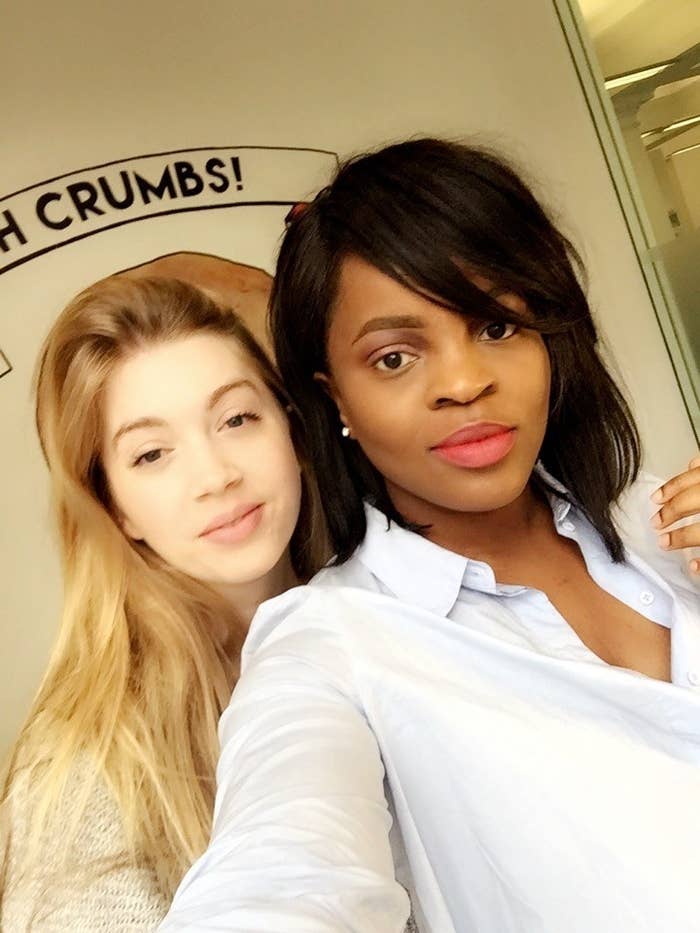 First up, we tried the Korean Fringe Stabiliser, £3.50. It's a velcro sheet that allows you to sweep your hair away from your face.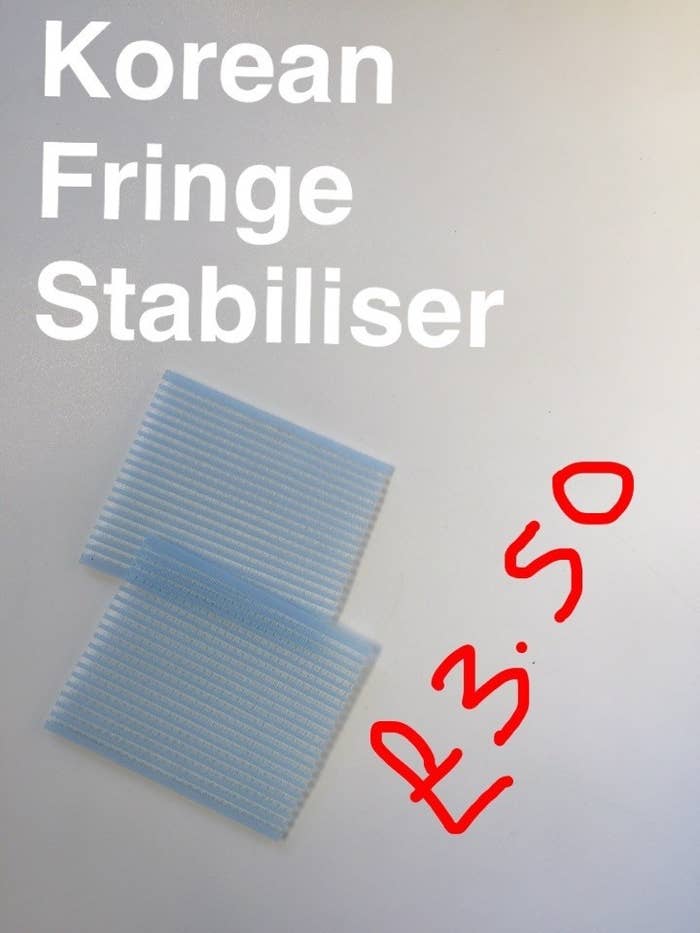 Here's a before and after, and as you can see it really works. It pulled the hair off our faces, making it easy to apply makeup.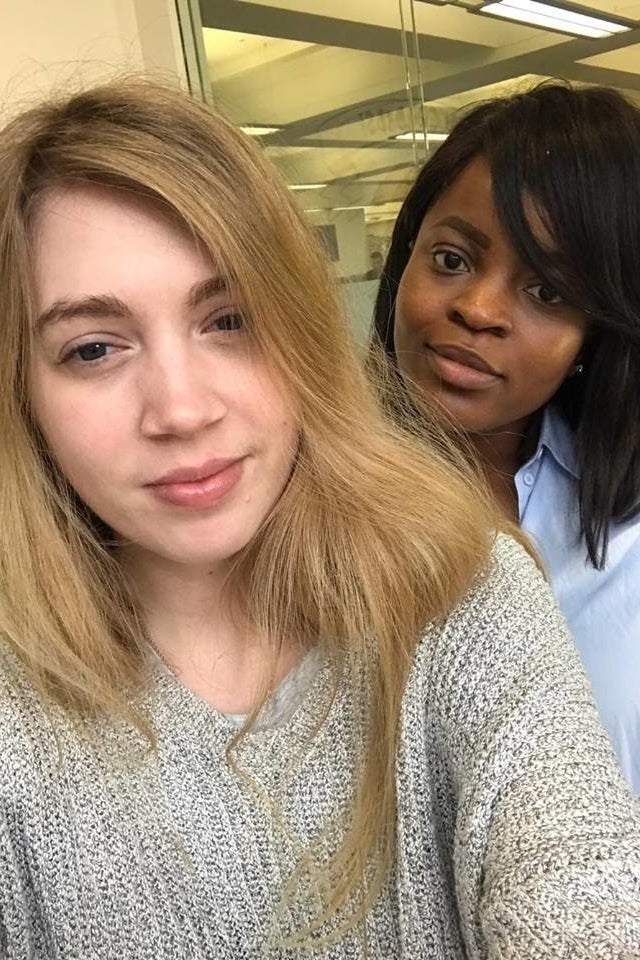 I mean yes, you can use a hair bobble, but this works really well, especially for shorter hair.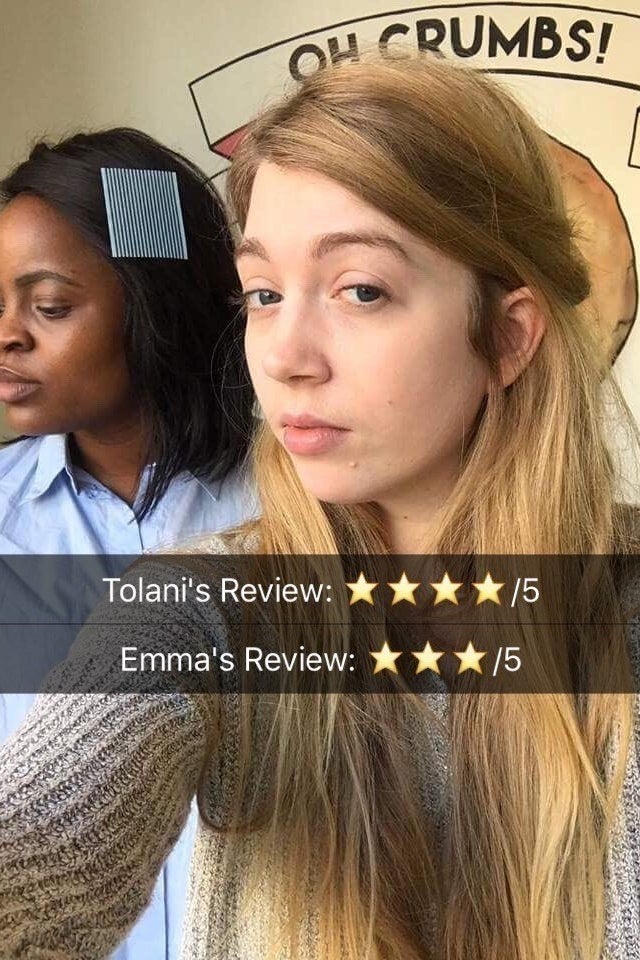 Tolani: I am really into this. It worked so well on my fringe and it felt really comfortable, plus it didn't leave my 10" Brazilian weave frizzy, so bonus points on that. It works better than a hair bobble because you don't get the ponytail dent.
Emma: This is way more effective than I thought it would be! Almost too effective. Pulling it out my hair was a bit painful, and it felt like it was frizzing my hair up when I did it. Also, I feel like maybe my hair is a bit too long for this. But this would definitely be great for someone with a fringe or shorter bits of hair around their face.
Here's what our lips looked like before the plumping – just our natural god-given lips.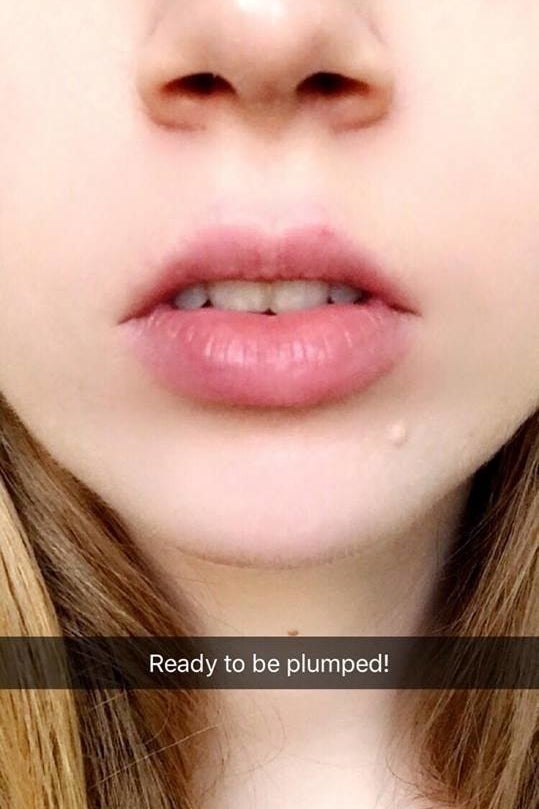 The instructions on the packaging are not in English, so we had to rely on good old YouTube to tell us what to do. And according to this video, you apply the clear pink gel patch on your lips and leave it for 10 minutes.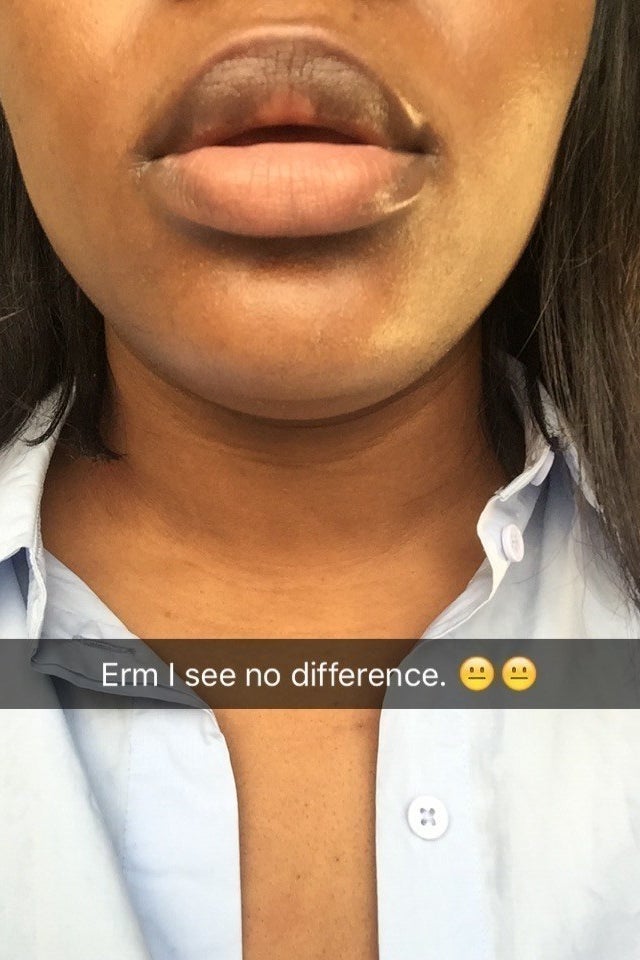 Tolani: Honestly, this is crap. I have never used a lip mask before – look at my luscious lips, I don't need it. And after this experience I will never use one again. It made no difference; if anything, it made my lips feel dry. I will stay out of this beauty trend. It's not for me.
Emma: I am a big fan of masks in all shapes and sizes, but this was terrible. It wouldn't even stay on my lips – it kept falling off. Then it smelt really plasticky, and the size felt too big – it was covering my whole lower face. Then afterwards, I didn't even see any difference. If anything my lips looked less moisturised. Save your money and skip this.
As you can see from our faces, this is some bullshit.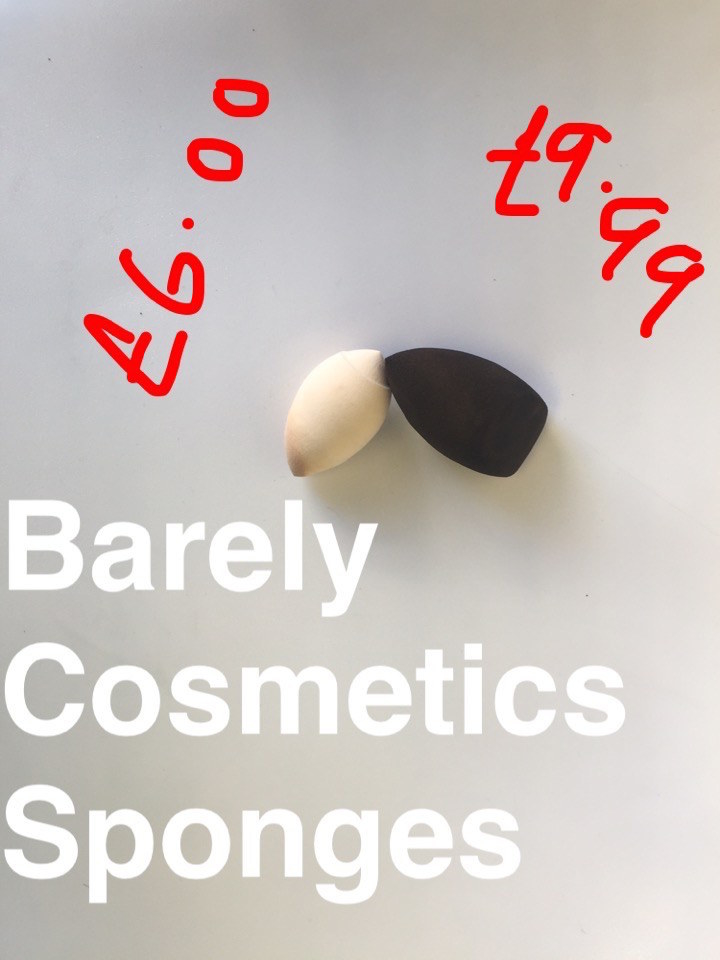 The hard definer sponge, the black blender, is used for definition, highlighting, contouring, and guiding. While the prep, blot, and blend sponge should be used as it says on the tin.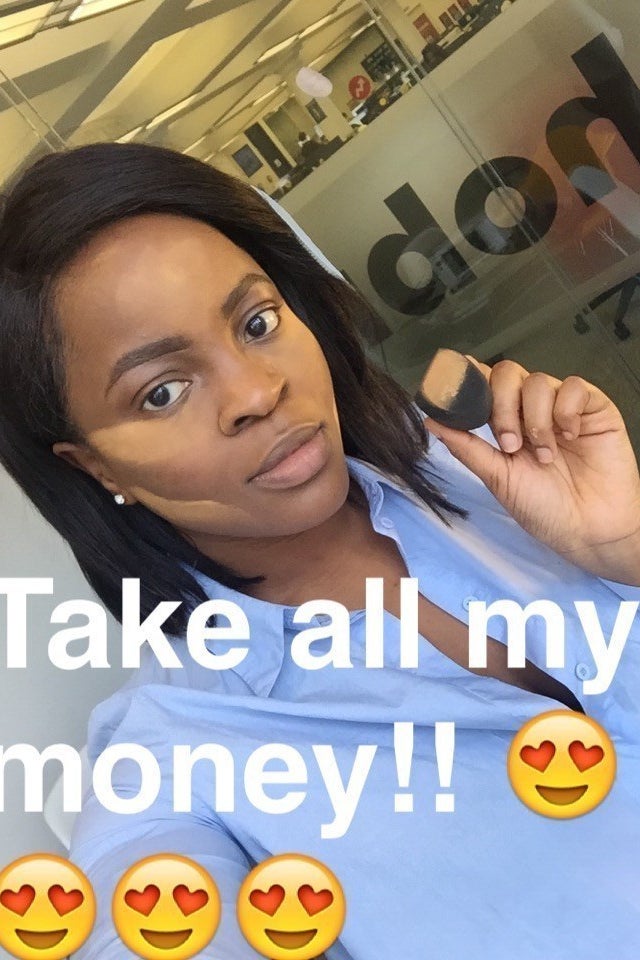 While I (Tolani) loved this product, Emma wasn't too sure.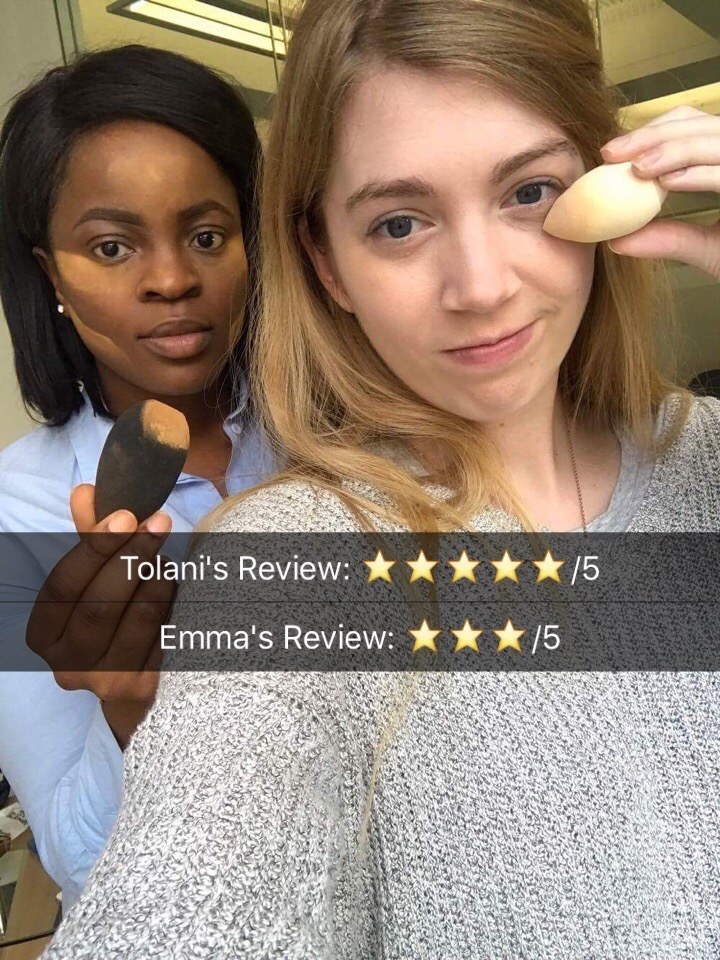 I then used the Real Techniques Setting Brush to set the rest of my highlight powder, and also to contour.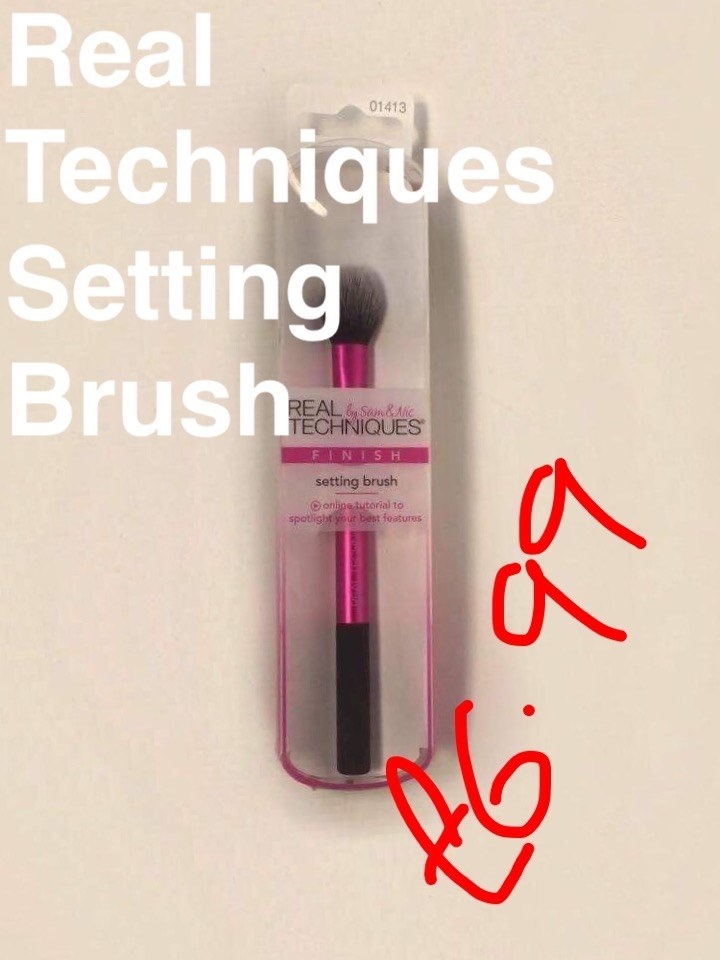 I like this brush. It's super soft and sets powder highlight beautifully and naturally – it literally just buffs it in.
Emma used her normal mascara on one eye, and used all four wands on the other eye. And the difference is pretty obvious.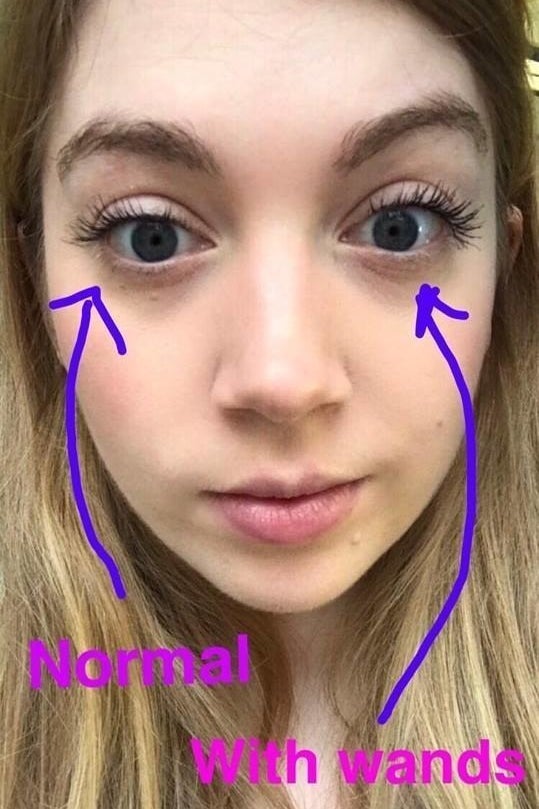 It's fair to say Emma liked the wands.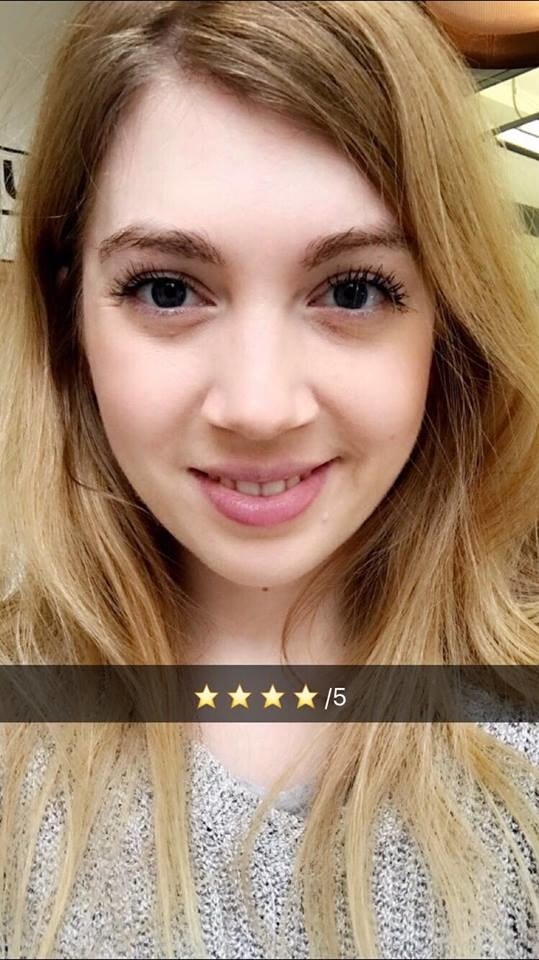 I used primer on one eye and no primer on the other.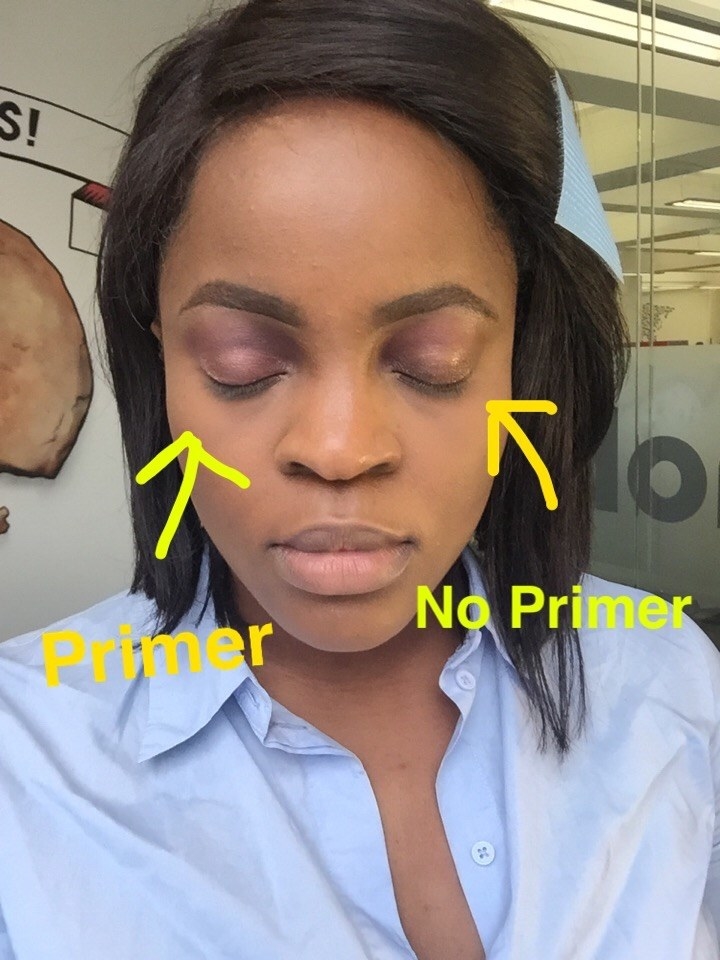 Does it work? Yes! Will I spend £16.20 on it? NO!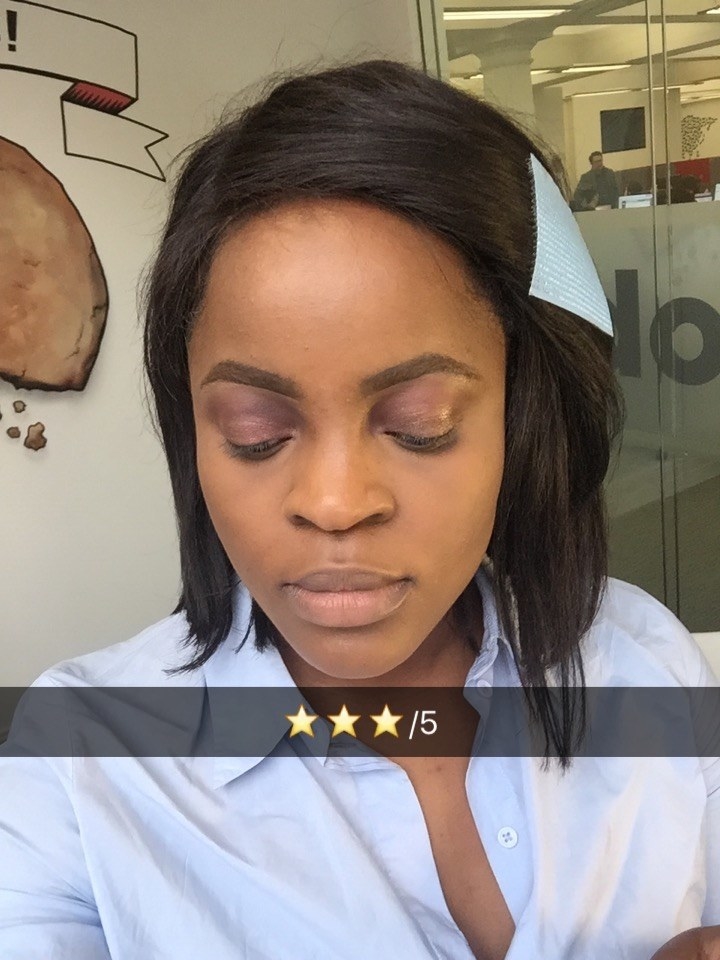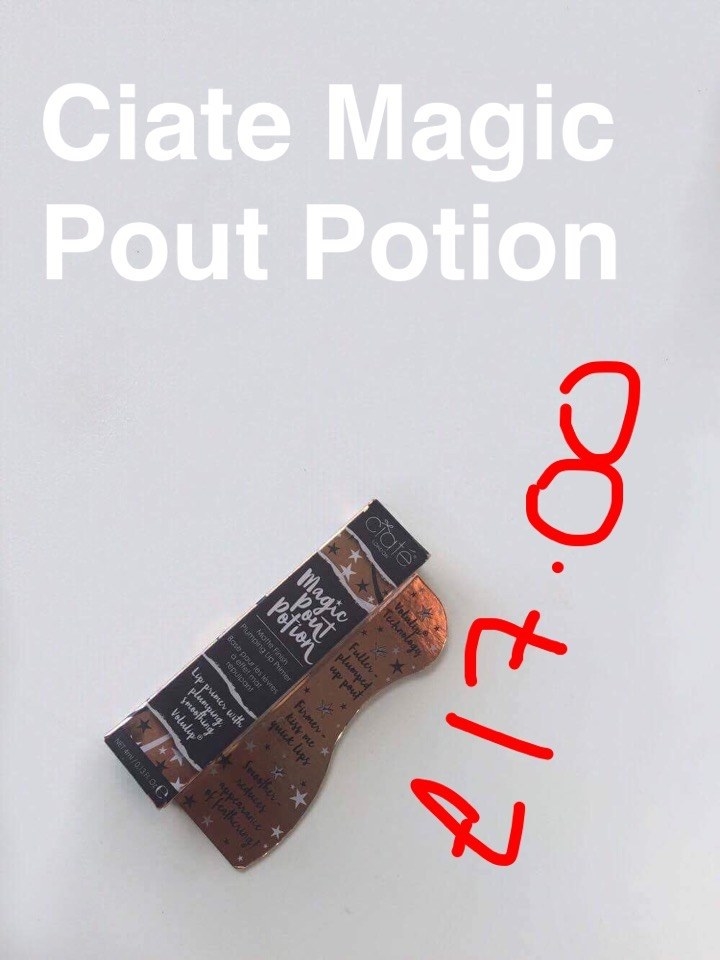 Just look at our beautiful lips.
It does everything it promises.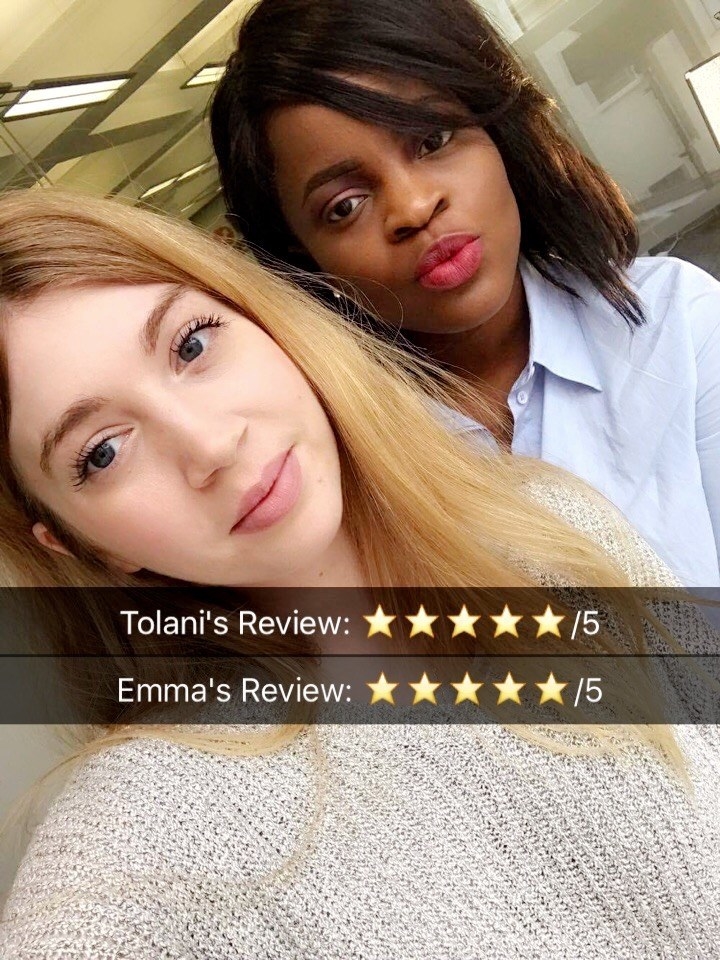 That's all for now, but comment below and tell us what we should review next!