We hope you love the products we recommend! Just so you know, BuzzFeed may collect a share of sales from the links on this page.
Hey beautiful people, it's Tolani and Emma here and incase you didn't know, we are both into makeup. So we decided to try out a few products and then let you know if they are worth your pennies.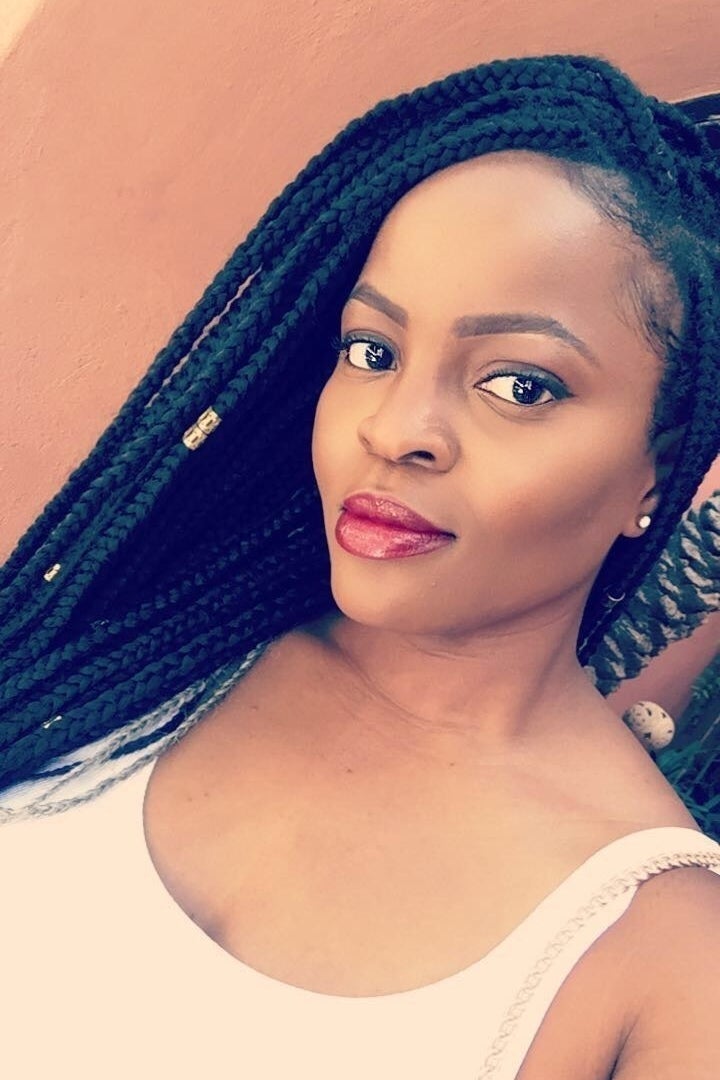 We picked these products because we have seen lots of beauty bloggers using them.
Here is a before and after of Emma.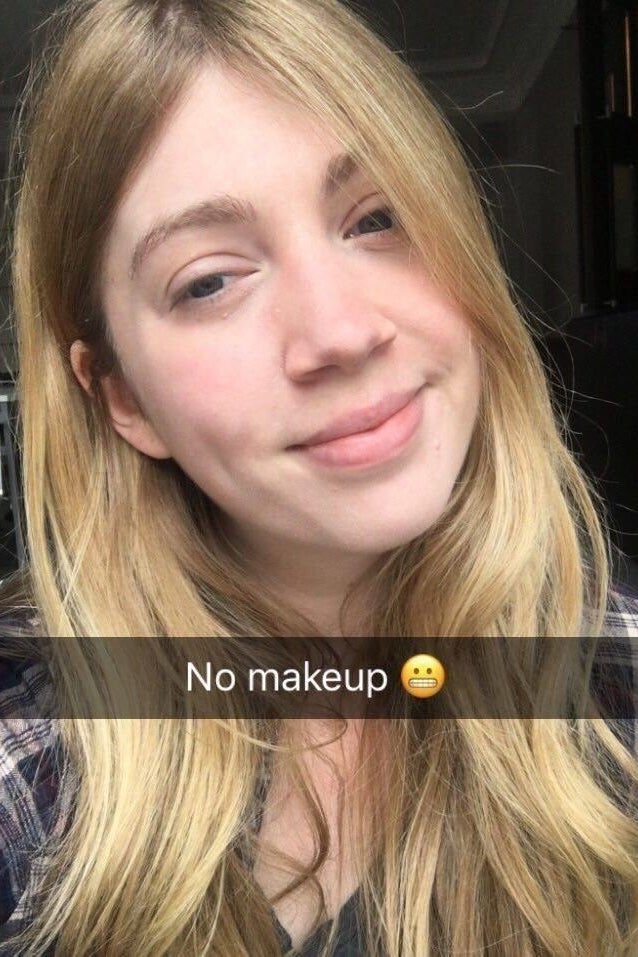 I didn't love this. It's dry, it goes into the creases of my skin, it looks cakey but somehow doesn't cover my spots. If anything it's made my skin look worse than in my no makeup pictures.
Tbh, I'm a bit of an expensive skin makeup addict, Chantecaille is my ridiculously expensive guilty pleasure, so maybe I'm holding this to too high a standard. But honestly this stick just reminds me of the poor concealer choices I made age 14.
2. Moving on from the concealer, Emma applied her foundation with the Luxe Studio 9X Oval Face Brush.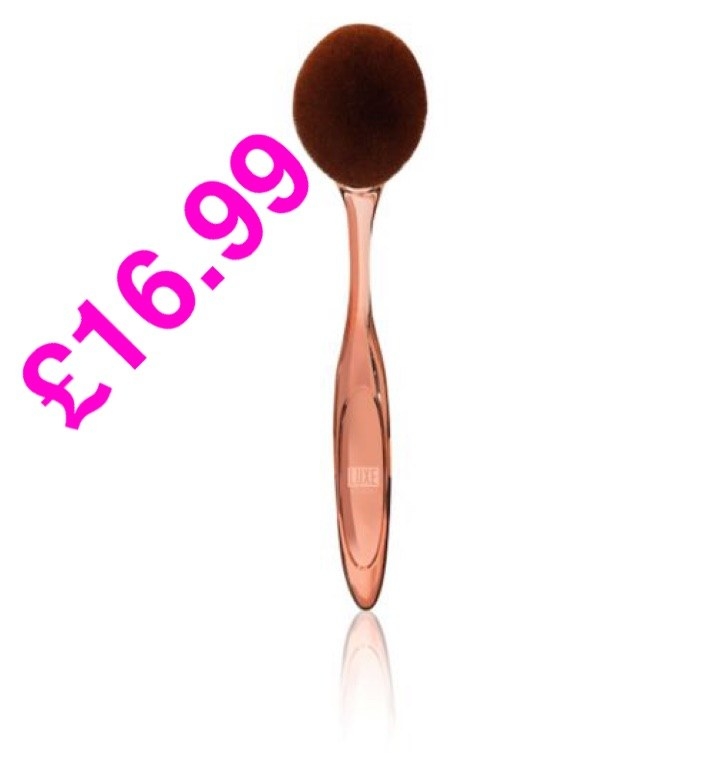 This brush is fancy AF!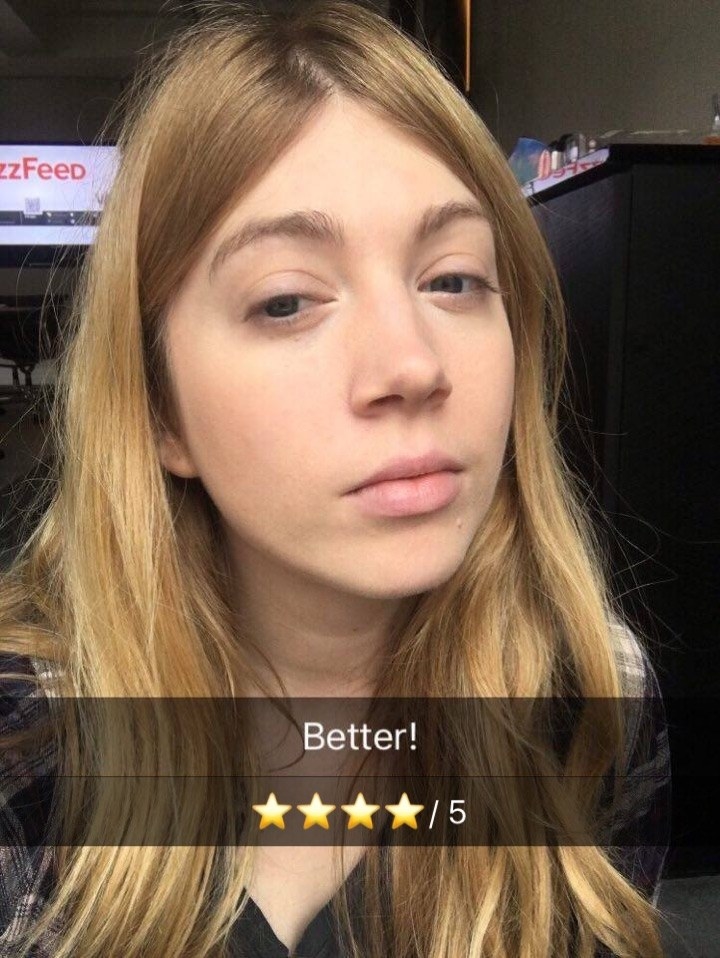 Here's my before and after, you can say what you want about my bare face, but my baby hairs are laid.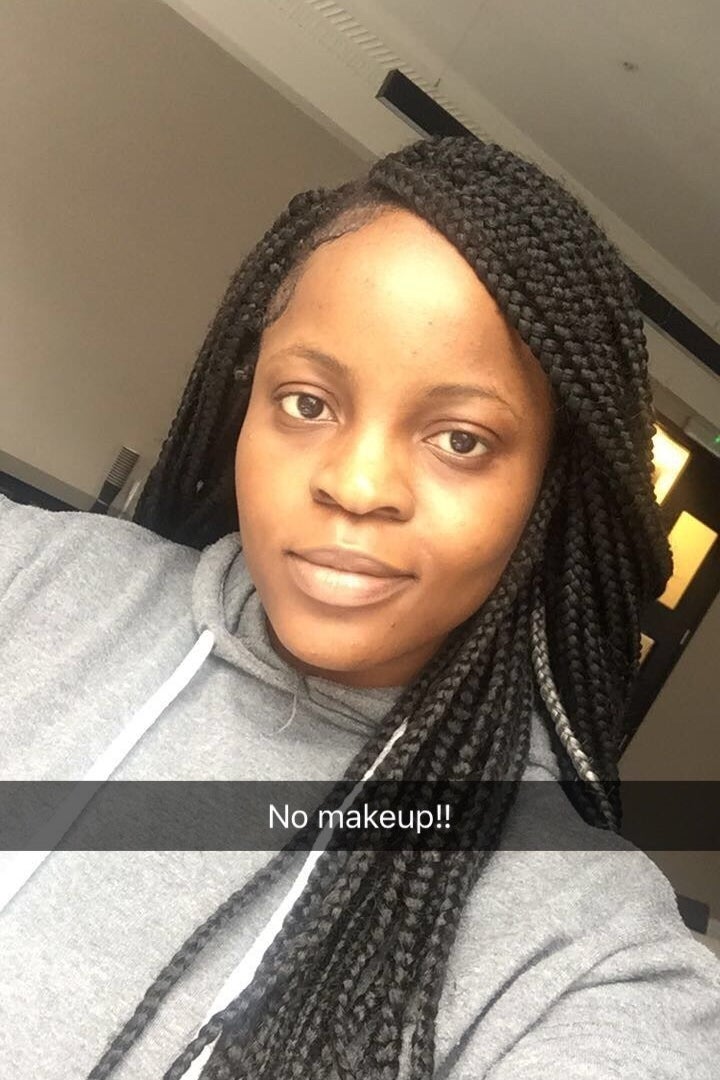 I have seen this applicator lots on Instagram and really wanted to try it. And after trying it, I have a lot of feelings. It felt weird on my face at first, but I quickly got used to that. What I liked was that it really didn't waste product. I managed to cover my whole face with just two pumps of foundation. Compared to the four pumps I use on my sponge, this is good.
What I wasn't keen on was the finish and the blending. I just don't think it blended my foundation very well. You can't see it in the picture, but I had harsh lines around my face. And my foundation just sits on face, rather than being blended into my skin.
I do think I would use this again,because I am so happy with how much product it saved, but I would finish with a blending brush.
4. Next I used the Benefit 3D BROWtones Eyebrow Enhancer to sort out my brows. *Side note* my brows have not been threaded in about four weeks, so...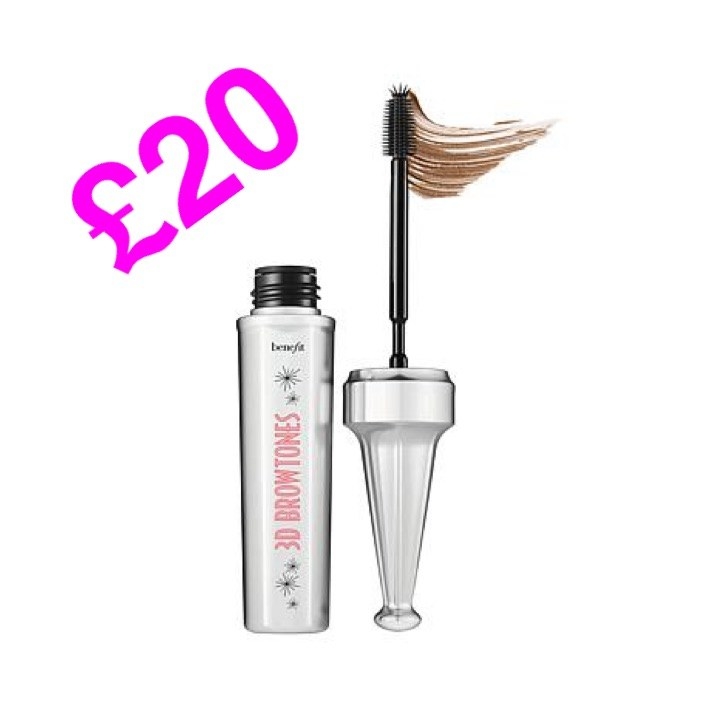 The difference looks subtle in pictures, but in real life, it's so glorious.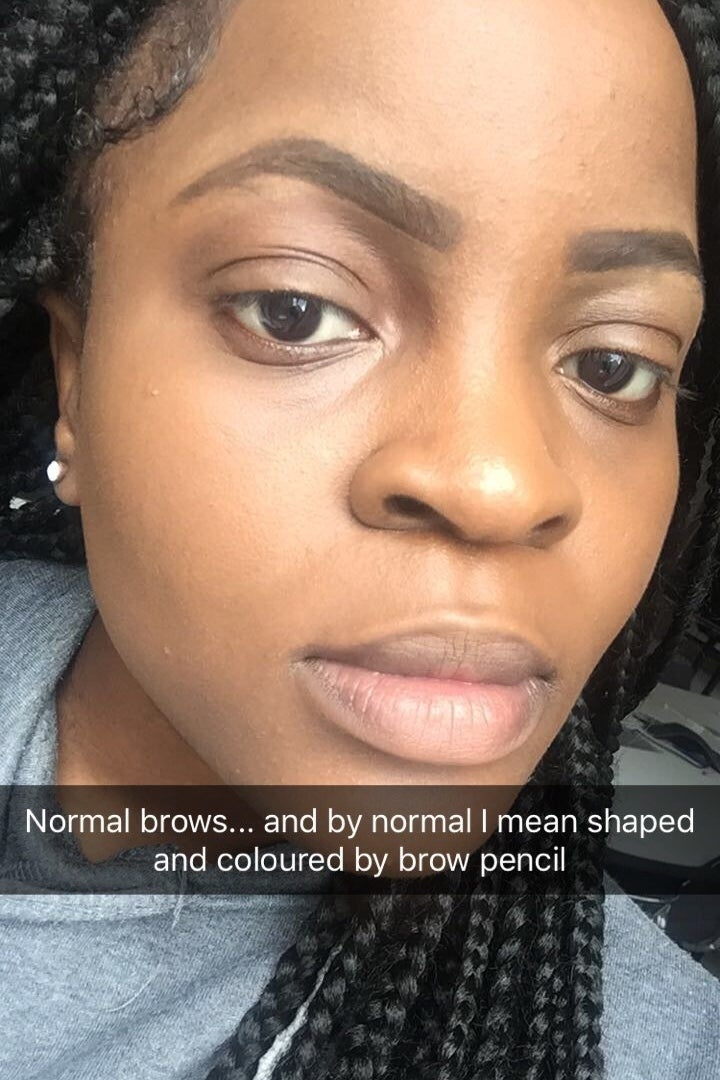 When I first heard about this product, I thought it would be a little gimmicky, a gel that can highlight my brows, yeah sure. But my gosh I was so silly to underestimate this. I love it so much. It makes my brows look so real, and not just two curved lines across my face. It also allows my brows to match my hair colour a little more. The only reason why I didn't give it full marks is because it's a little expensive, for just an eyebrow product.
Meh, I think I'll stick to my regular pencil.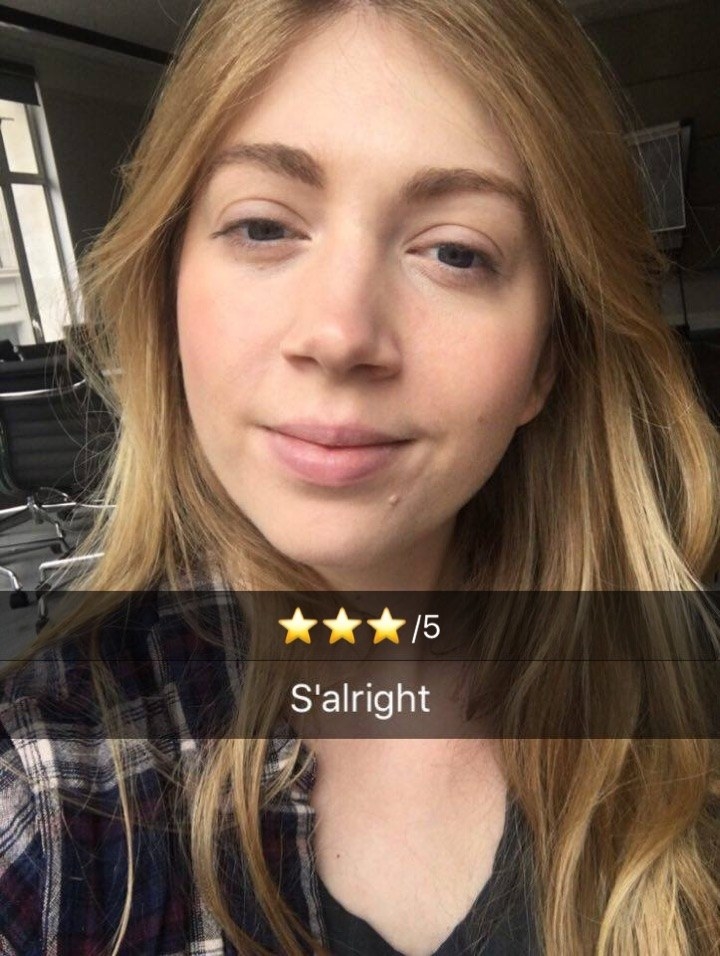 Pretty packaging, nice plump formula, and a wand that separates all your lashes.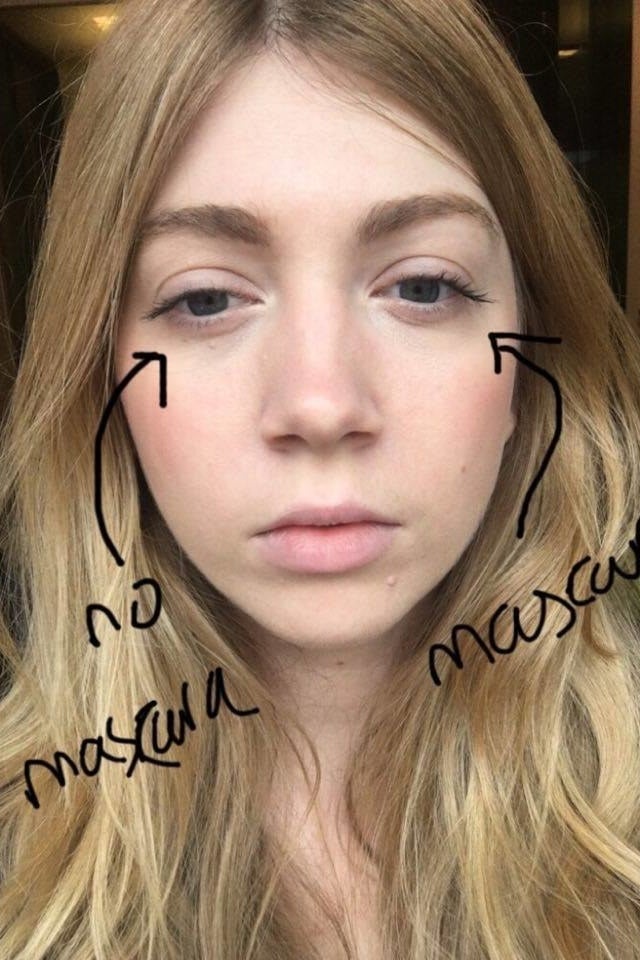 This won't give you nightclub eyelashes, but it will make your lashes look longer, darker and curlier without clumping. Brilliant day time mascara IMO.
Who is responsible for this trend? We would like a word please.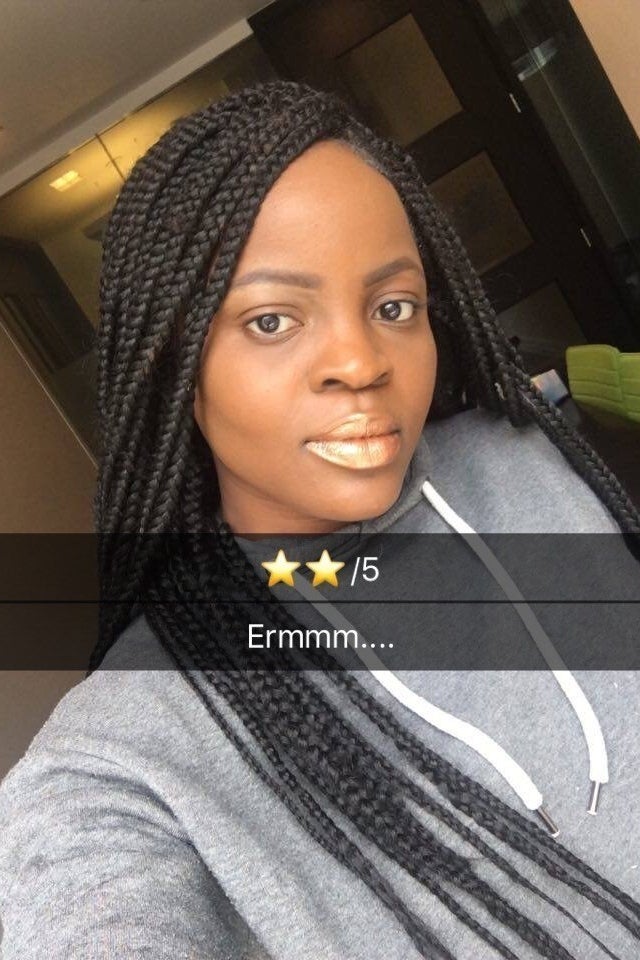 Tolani: Errmm, this trend is a no from me. I've seen bloggers do it and get away with it, but it just doesn't work for me. I keep it pretty safe when it comes to lipsticks, so I was never going to love this, tbh. Colour aside, the lipstick was easy to apply and felt nice on my lips.
Emma: I've watched beauty bloggers do metallic lips and look beautiful doing it, but honestly I just don't think this is wearable for anyone who isn't, like, ridiculously beautiful. I have a normal, slightly squishy face, and I look like a plonker with metallic lips. I've given this gloss two stars because the formula is nice and easy to apply.
That's all for now, but comment below and tell us what products you would like us to review.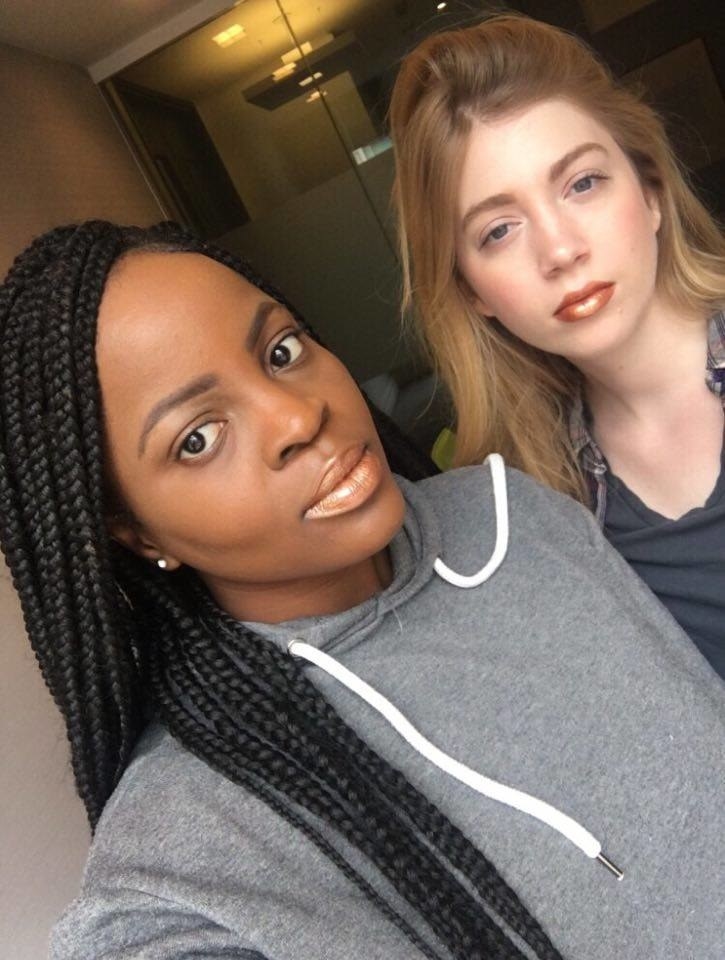 These products were provided to BuzzFeed free of charge, but we were absolutely not obligated to write about them or say anything positive about them.