We hope you love the products we recommend! Just so you know, BuzzFeed may collect a share of sales from the links on this page.
Hey guys, it's Tolani here, and Christmas/new year is my favourite time of year. Mainly because I love to eat, drink, and party. Like, really party.
If you enjoy a good shindig like me, you know it can be hard work putting together a party outfit, dancing while wearing heels, and finding the time to take cute selfies.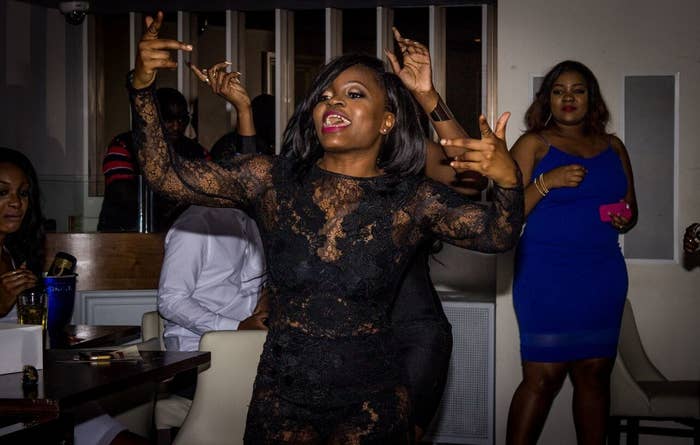 So I decided to try out some party hacks designed to make things a little easier.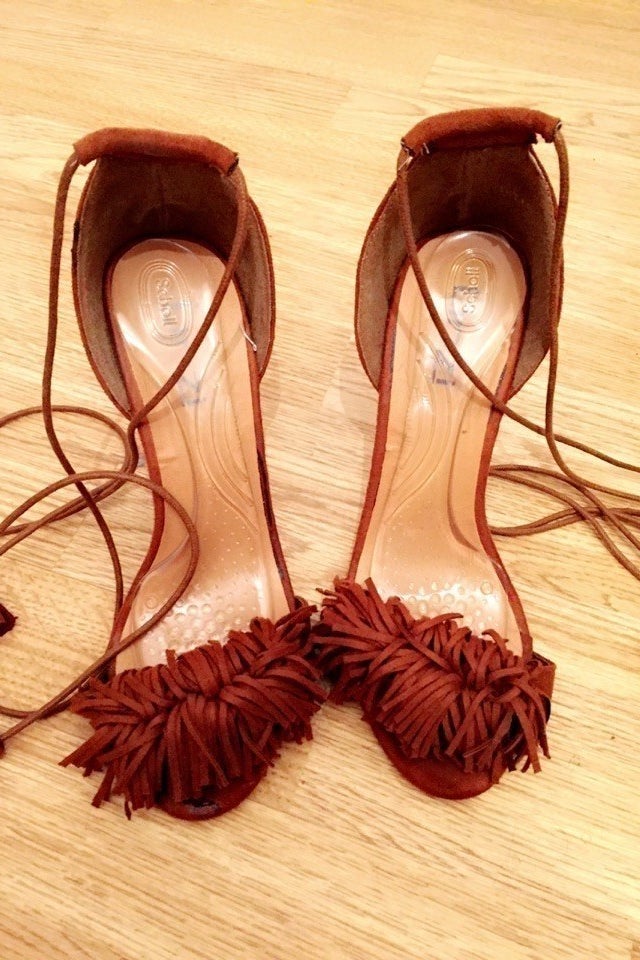 These heels are very uncomfortable – in fact, they are made by the devil himself. But I wanted to see how good the insoles were, so it was only right I paired them with these shoes.
According to the label, the insoles have a soft gel arch that is meant to relieve pressure off the ball of your foot and provide extra comfort. Sounds perfect.
I was sceptical, but surprisingly they worked pretty well.
Attaching the insoles to my shoes was super easy – it was literally a case of peeling them from the packaging and sticking them to my shoes. And once they were on, it felt like I was standing on a soft foot cloud. Honestly, it was that good.
But of course the true test was the night out, and they passed. I normally reserve these shoes for a sit-down meal, because they hurt that bad, but I was actually able to wear them for the whole night, which included dinner, dancing, and a long walk to find my Uber driver, who had parked in the most inconvenient location. It wasn't completely pain-free for the whole night, but it was definitely bearable. This picture was taken at end of the night – my curls have dropped, but my heels are still on.
The insoles are sticky, which was great because it meant they stayed in place, but they did leave a sticky residue on the inside of my shoes. Aside from this I can't fault this product, I'm so into it.
Every time I have worn this dress I have had to go braless, but it's winter, so being able to wear a bra is very welcomed.
Spot the wig change – I do this often, in case you were wondering.
From the front this is basically a normal bra, but it comes with two sticky panels where the band would normally be. It is very easy to put on, and you just stick the panels on to your sides.
So first things first, this bra gave me amazing cleavage. It's like wearing a proper push-up bra, and my boobs felt pretty supported. However, it didn't last very long. It was all good while I was getting ready, but as soon as I got to the club and did a little two-step the bra pinged off, literally. I tried to stick it back on and failed, so it had to come off.
I wanted it to be good so badly, but it just wasn't. When it stuck the support was great and it looked very good; however, it just didn't stick for very long.
Normally when my heels get really painful, I spend the rest of my night sat down, or I head home, but this time I decided to wear the foldup shoes, and my gosh I'm so glad I did.The shoes are well-padded, making them super comfortable.
The shoes come in a little bag that is meant to fit in your clutch bag, but you have to be holding a big clutch bag for this to actually fit in, it's pretty bulky. It was a very welcomed comfort after wearing heels all night, but I don't think I will wear it again. It made my outfit look pretty basic, and I think I would rather be uncomfortable than ruin a good outfit. Sorry not sorry.
I also tried out the LuMee case, £44.99. It's a case that's surrounded by tiny white lights that brighten your face so you can take a poppin' selfie.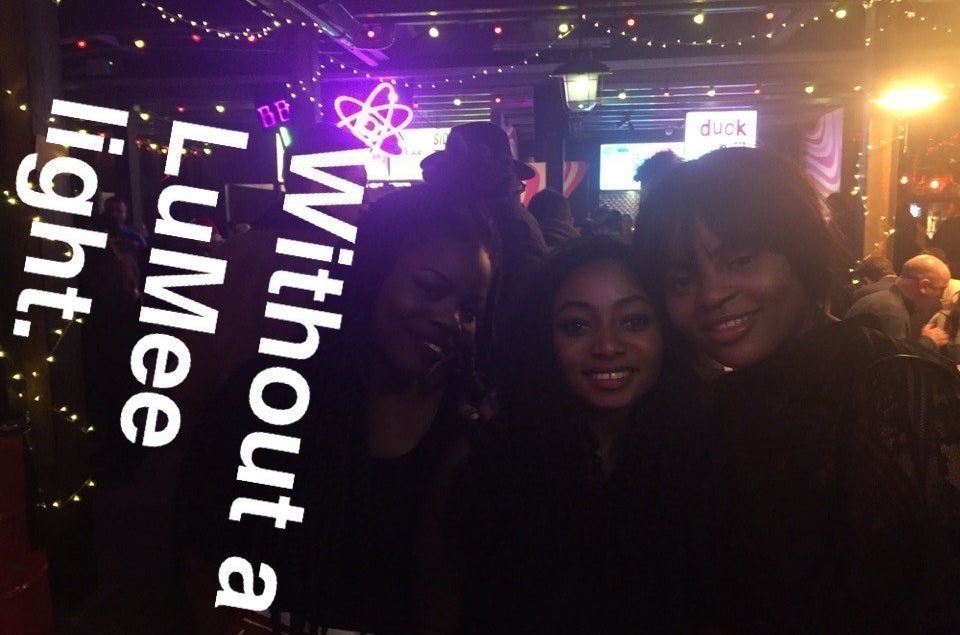 This case is a lot bigger than I anticipated. It's bulky AF and I had to hold my phone all night because it didn't fit in my clutch bag. But I really don't mind, because I really love this case, it really did upgraded my selfies. Just look at the difference between these two pictures. So if you have a spare £40-something and love a good selfie, this is the phone case for you.
Side note: I found it very hard to take my phone out of the case – I broke a nail, that's how hard it was.
I then tried the Dandi patch, £7.99. Spoiler alert: I hated it so much it actually didn't make it out the house.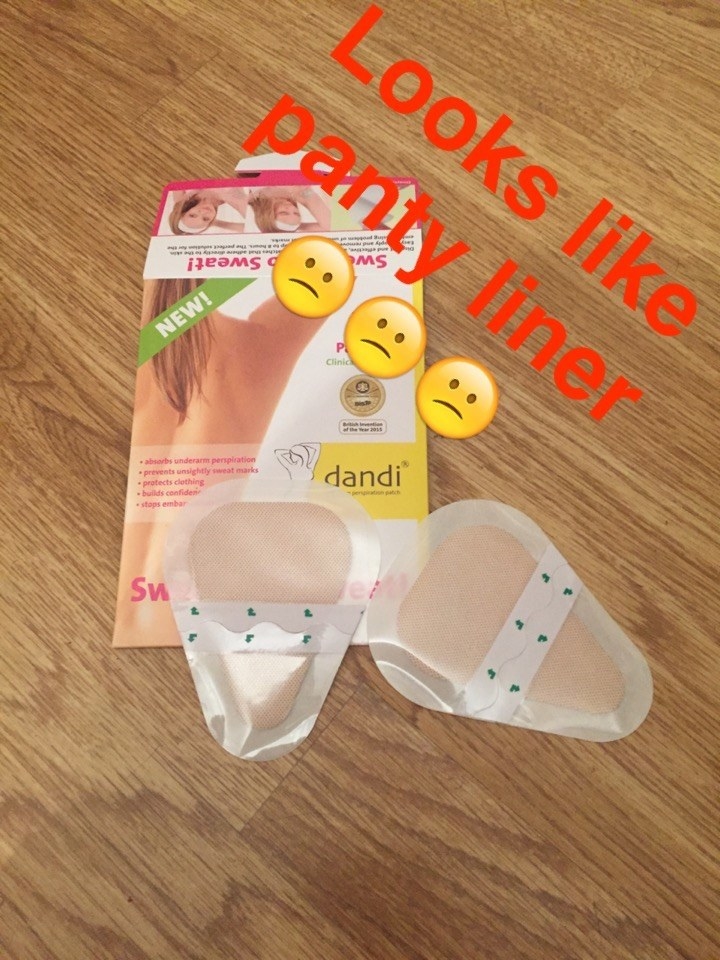 I thought I would spare you guys a picture of my armpits, so here is a picture of me holding the fallen patch.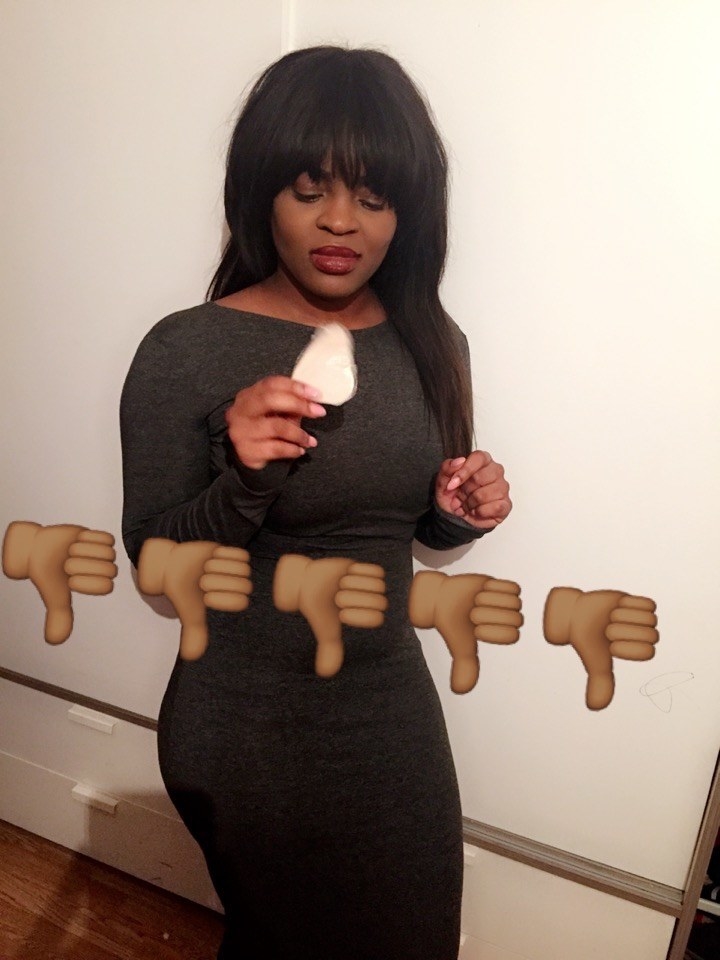 I still have a few more parties to attend before the new year and I will definitely be using the LuMee light and the insoles. Going out out will never be the same.