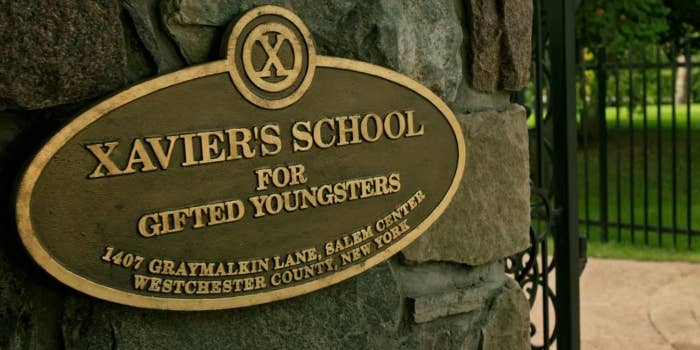 As the Rio Olympics come to a close, many of the world's greatest athletes are left confused and full of doubt, with questions of what to do with the mutations gained from the toxic conditions from the Rio Olympic Village.
"I can't believe this could happen to me. One day I'm an Olympic Swimmer, the next day, I'm half man, half shark" said Ryan Lochte. "What am I supposed to do with all of these teeth?"
It was once thought that genetic mutations would only affect those competing in water sports, but due to the poor air quality, and copious amount of mosquitos, countless Olympians are starting to see the deeper effects of the Rio Olympics.
Many Olympians didn't have functioning bathrooms or toilets in their rooms, leaving them in a state of panic when nature called. Taking their search for a bathroom substitute out into the Rio night, many Olympians founds themselves in peril, wandering into strange areas where they were bitten or knee-deep in soupy water.
These conditions caused many extreme mutations in all of the Olympians. Horse Dancers became Pegasus, Gymnasts gained the ability to leap and flip like rubber across the city. Michael Phelps finalized his transition to full dolphin during his fits of rage.
"Last week I was a normal 6'4" guy, with hands the size of dinner plates. Now I turn into a dolphin when I get upset. It's not fair!" cried Michael Phelps.
As his rage would have it, Phelps immediately transformed into a dolphin and began flipping around on stage until a fellow swimmer gave him a bong hit and he calmed down.
Understanding the concern of the Olympic athletes, Charles Xavier, proprietor of Xavier's School for Gifted Youngsters, opened his doors to these troubled athletes inviting them to enroll in the school. In a recent press conference, Charles Xavier stated:
"Xavier's School for Gifted Youngsters is a safe place for those with mutant abilities. The biggest trouble for new mutants is being able to harness their ability. These new mutant forms are exceptional for us. We've never had Olympian Mutants before. It's rather exciting for our school. We can finally have a proper rowing team."
Olympians initially were hesitant to join the ranks of Xavier's School for Gifted Youngsters, given the poor press and multiple house explosions they've experienced, but quickly realized this was their only option as they became freaks in normal society.
"I was at Starbucks and they got my order wrong. As soon as I got upset, POOF, dolphin. It was embarrassing" said Phelps. "Being with the other X-Men finally makes me feel normal. Nobody here makes fun of my hand size either. It's actually gained a lot of interest from the house's mutant women."
Experts project the school will be filled to capacity immediately. Due to the high demand and countless amount of mutants the Rio Olympics have created, Xavier's School for Gifted Youngsters has planned to open multiple chapters of the school across the world.
As the Olympic flame leaves Rio and the last note of the closing ceremonies is played, mutants will be held up as Olympic champions for the first time in Olympic history. Despite the thousands that have died due to the conditions in Rio, we have new Olympic champions, and thanks for Charles Xavier, a new class of X-Men.