In a world filled with injustice against womanhood, a teen pop singer by the name Shannon K. is using her God-given musical talent to empower millions of girls across the world. Born to the family of veteran Bollywood playback singer Kumar Sanu, 15-year-old Shannon is breaking grounds each day through her exceptional music. Unlike many famous teen musicians, Shannon knew right from the start that music was in her soul. Aside from the fact that she has such a huge passion for music from an early age, thanks to her dad's successful musical career, Shannon also studied music in school and had extensive training in Indian Classical Dance form, Kathak. She debuted at a very young age of 12 with a single written by her younger sister, Annabel K. Ever since then, Shannon has gone on to release many successful singles, including "Roll Back the Years," "It's Christmas," "Sapphire," "Music video for Mom" and "Just another Boy."
At such a young age, Shannon has witnessed considerable success. At age 6, she had the privilege to perform live at the Bollywood Awards' night in the USA where she was honored alongside her father. The young musical sensation has also had the chance to work alongside A-list producers such as Steven A. Williams Rishirich, Tylor Lyons, David Tyrell, Robbert Farren, Andy Whitmore, Daniel George and Bora Karaca. What makes Shannon so extraordinary is her unique musical style, which blends US and UK pop, soul and jazz with a dash of Bollywood glamour. She also consistently takes clue from the career of notable female musical stars like Mariah Carey, Whitney Houston, and Adele.
This year, Shannon has taken her music career to a whole new level, through the release of her first album, entitled, "Perpetual." The album, according to the 15-year-old singer is a combination of both party songs and emotion-inspired singles. The title of the album epitomizes Shannon's belief that genuine love is meant to last a lifetime. Throughout the album, Shannon aims to address the way in which deep emotions are accessed. The Perpetual album features singles like "Lately", "Pretty Eyes" (inspired by Justin Bieber), "So Good," "Slow Down", "Alive" and "I Believe."
After the successful release of Perpetual, Shannon released the video of one of the top singles on the album, entitled "Lately." The video featured 22-year-old Australian star actor, Callan Ryan Claude McAuliffe and was directed Shawn Frederick of Great American Productions. The song centers on a girl (Shannon) who is in love with a boy (McAuliffe) who messes around. Shannon, through the song, hopes to inspire girls to stand up for their rights and walk out of any relationship where they feel they are emotionally maltreated. Within a month of being published, the video has had over 1.7 million views on YouTube, with thousands of fans liking the video.
Even though Shannon K. has many years ahead of her to stamp her authority as a leading voice in the American and Global Pop industry, she seems not ready to slow down in her pursuit of glory. We can only hope that she gets to fulfil her musical talents to the maximum. Most importantly, we hope that her story will serve as an inspiration to other young girls around the world that they can achieve whatever they believe and conceive irrespective of what anyone thinks.
Shannon K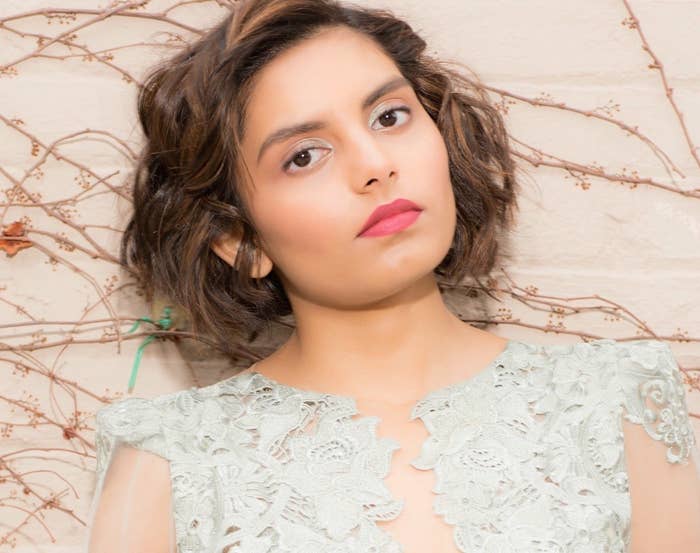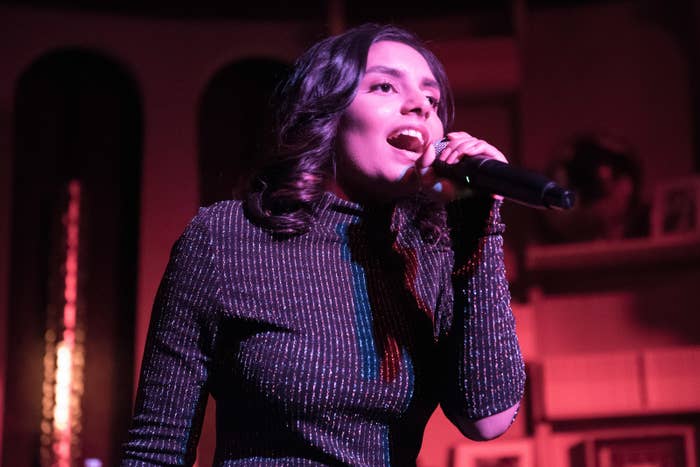 This post was created by a member of BuzzFeed Community, where anyone can post awesome lists and creations.
Learn more
or
post your buzz!