Linkin Park frontman Chester Bennington had that rare iconic quality – his voice defined an era, a generation of angst-ridden teens longing for a sonic reflection to their own inner struggles. Bennington encompassed all of that with explicit, emotional lyrics and a voice that bounced between gut-punching screams and steady, soaring melodies.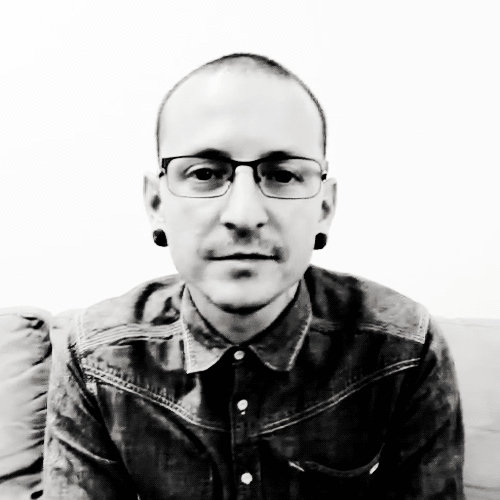 His suicide on July 20 sent shockwaves around the world, as fans old and new mourned the loss of one of modern rock's biggest icons. There are an infinite number of reasons we'll miss such a powerful presence.
Here are just a few:
1. His voice was utterly perfect.
Bennington nailed the screaming-singing paradigm as well as anyone. He'd shift from brutal, aching screams like this...
...to beautiful, delicate melodies like these:
Power defined his approach, but Bennington's versatility is what made him such a perfect fit for Linkin Park's evolving musical style.
2. He had an impact on countless fans and fellow musicians.
In the days and weeks following Bennington's suicide, fans organized memorial ceremonies and painted murals on walls around the world. Fans laid flowers and tokens of their gratitude outside his property in Palos Verdes, California, and flooded the band's social media pages with support, many expressing just how much Bennington meant to them.
It wasn't just listeners who loved Bennington, though. He achieved widespread respect in the music community, both for his voice and personality. The days following his suicide saw tributes and covers from some pretty big names in music, including Imagine Dragons, Jay-Z, Jared Leto of 30 Seconds to Mars and Chris Martin of Coldplay, to name a few.
3. He delivered powerful, personal lyrics for a fan base that needed them.
4. He was critical to one of the world's biggest bands.
Linkin Park exploded in the early 2000s, pioneering the rap/nu-metal combination for a mainstream audience. The band might be best known for its first two albums – Hybrid Theory and Meteora, the former of which sold 27 million copies – but some listeners don't realize just how successful Linkin Park remained over the years. Its latest album One More Light, though critically panned, debuted atop the U.S. Billboard 200.
Linkin Park sold more than 100 million records in its career and earned six Number One rankings, with Bennington's voice one of the only constants in the band's evolving sound.
It's unclear if and how Linkin Park will move forward without him.
5. He was universally loved as a human being.
You can't talk about Bennington without mentioning the type of person he was. Tributes and memorials in the past month have made his infectious charisma clear.
"When I think of Chester I remember his smile, his laughter, his intelligence, kindness and talent," Jared Leto wrote a few days after Bennington's death.
"Chester was a very kind and very unassuming and very gentle soul, who had a really big heart," said Metallica drummer Lars Ulrich.
Just as he shifted between guttural and fragile in his vocals, there was a sense of contagious positivity to counteract the dark demons he so often battled.
Bennington was a goofball.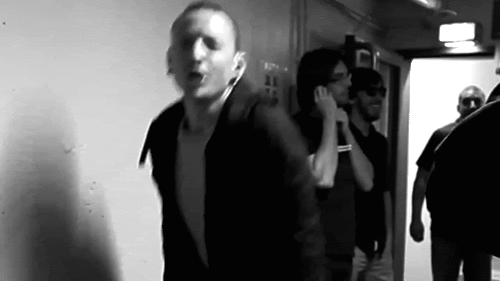 He leaves behind six children, a loving wife and a gaping hole at the front of Linkin Park, one of the world's most successful bands. His legacy lives on, through his loyal fans and the incredible music he created.
We'll miss you, Chester.