What do you do in your free time?

Head on over to the Idea Store

Morning or night person?

How is it 3 A.M. right now....

Don't talk to me in the morning.

Early bird gets the worm, am I right?

Go to Spotify Playlist?

90's-2000's hits always got me singing!

Favorite movie genre?

Romantic War Movies (yes it is a made up genre)

Always love the cult classics!

80's-90's rom-coms (think When Harry Met Sally)

What is your favorite Pi Phi Lunch?

A Wrap and hella sweet potato fries!

Remember Carnival Day? Yeah anything but that

A toasted sandwich and soup

Whenever Kat makes a killer salad!

Favorite Bar?

Bro's all the way. Lovin' that trivia night

Kam's followed by Tortica's

Kam's followed by Antonio's

What's your bedtime go to look?

High school gym shorts and an American Idol Season Ten t-shirt

Badminton boxers and Badminton 2014 Conference t-shirt (ahh the glory dayz)

Tie-dye t-shirt and flannel pants

whatever I wore during the day tbh

Biggest pet peeve?

When someone slams the cold air doors

When the fridge stinks up the room!!

When the rug isn't vacuumed

when the garbage is overflowing and no one takes it out

Which quote fits you best?

"I never met a milkshake I didn't like!"

Someone else: "You have the Jimmy John's App?" Me: "Leave me alone."

"Brain washing, I am pretty prone to it"
Room 11 Roommate Quiz
It's a good day cuz you're Kelly! If you are thinking this face looks familiar, it's because you've seen Kelly on the Illinois snapchat story 4 TIMES! Kelly is famous for her snapchats….and her awesome dance moves (which her roommates obnoxiously try to imitate - okay mostly Sarah). This Room 11 lady is creative, sassy, and oh so smart. Kelly is also the room's MVP when it comes to taking out the trash or vacuuming the carpet. Something else that the rest of the room appreciates is Kelly's impromptu songs about anything from doing laundry to walking to the Quad. If you are looking for a laugh, Kelly is your girl. She is always entertaining her roommates with jokes galore. The room just wouldn't be the same without her sense of humor. We cannot overlook Kelly's mad business skillz – she is a biz frat star always and works tirelessly to keep our sorority out of debt. Amazing!
OMG so "funeeee" you're Michelle!! If you're a Michelle, there are a few things that make you very happy in life: national parks, gymnastics, dachshunds, and tequila :) Michelle is funny, sweet, and smart, and all of her friends are lucky to have her in their lives! Michelle is always happy to help with your gymnastics lingo (especially handy during Olympics season) and she is known to do handstands in the room when no one is around. At home, Michelle loves to jet around the neighborhood on a moped, but at school you can find her zipping to and from class (and the ACES library) on her trusty bike. You should know that Michelle's favorite way to make friends is through "music bonding". This Room 11 lady is knowledgable about all things music and pop culture, and she is always discovering new music! As a Michelle, there's something you need to warn any close friends about. After being scared by her older sisters for years during childhood, she is easily spooked. Be cautious around her, because if you appear somewhere that Michelle does not expect, she may scream and fall to the ground. Watch out, lol!
"WOOHOO" You're Sarah!! What makes you a Sarah? You may find yourself staying up until 3AM most nights, rocking out to all types of music, and laughing at your own jokes a lot of the time. When you're not being a biz frat star, you're the star of your own personal concerts. You readily admit to fan-girling for American Idol Seasons 6-11 on the reg and have no problem with saying that the Bachelor franchise gives you life. Don't worry though, you never let schoolwork and real life responsibilities take a backseat to your love for reality TV. You can sometimes be spotted wearing your backpack around town so that you can "feel the weight of your responsibilities" (as quoted by Sarah herself!!) As a Sarah, you likely will force your friends to try a PB and Chocolate shake from Potbelly and watch When Harry Met Sally together during the course of your friendship. But you know it's for their own good. Seriously.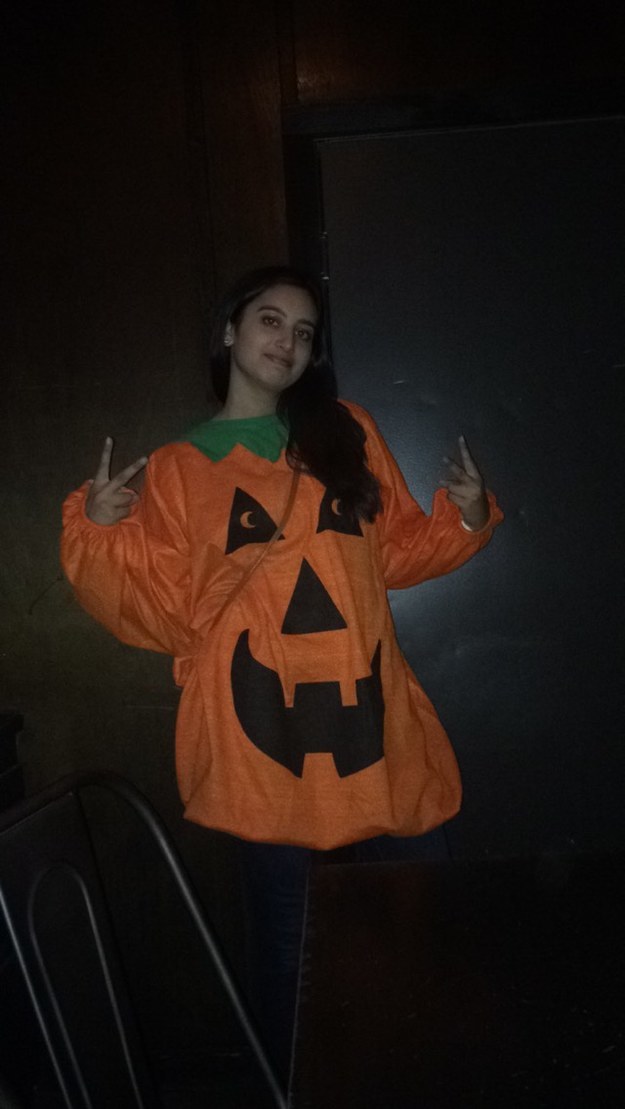 You are Leah! This means that you are self-proclaimed button enthusiast and definitely the most artistically gifted roomie. There are a few things that Leah could just not live without: coffee, the Skimm, podcasts, and Chobani Greek yogurt. One of the most lovable qualities about Leah is that she never lets her talent get to her head, and neither do you! This room 11 lady is certainly the most easy-going of the roomies, and she's always willing to lend a helping hand. Anyone who is dying to be friends with a Leah (as we know you all are), should just let her know that they've played badminton at least once or twice and she's their instant bestie! If you are a Leah, you are most likely a very informed citizen, except when it comes to anything pop culture related. So if you don't know the latest goss on T Swift or J Biebs, don't feel alone! Leah claims that she "missed years 2000 to 2008" with respect to pop culture. Oops.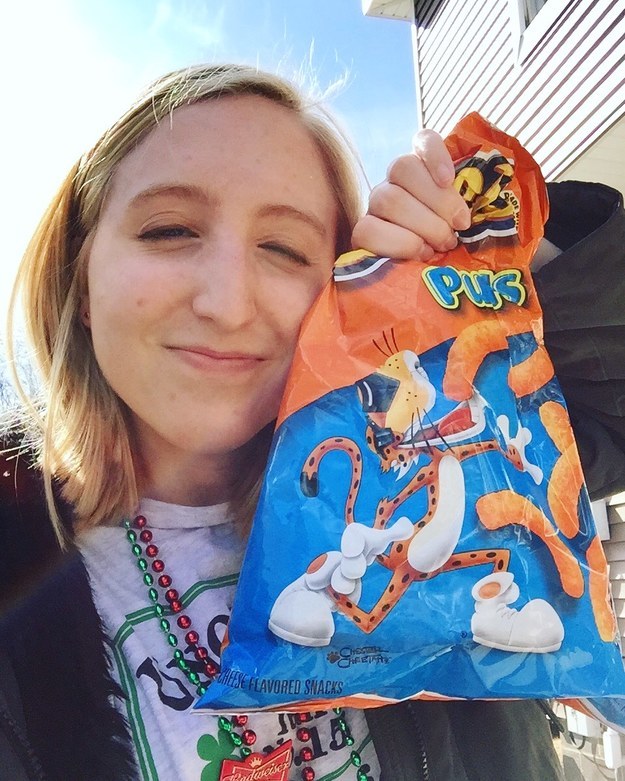 This post was created by a member of BuzzFeed Community, where anyone can post awesome lists and creations.
Learn more
or
post your buzz!