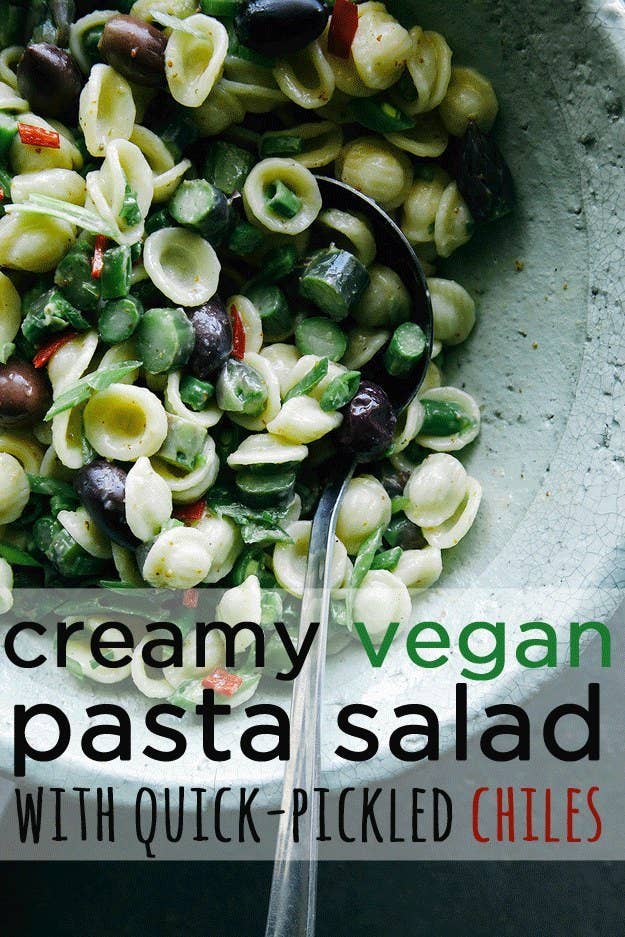 I think the time has come for spring picnics.
The weather gives way to consistent warmth this time of year, and there's a natural desire to do everything outdoors: Beer-drinking, studying, working out, and — most important of all — eating. A beautiful, leisurely afternoon outside almost always calls for a potluck picnic.
There's a lot of pressure in a potluck situation, though. Will your dish be up to snuff? Will the meal be complete if everyone is focused on their own thing? Will food taste as good after travel time and exposure to the elements? Is there going to be enough wine?! There's a lot to think about and plan ahead for.
If I'm picnicking with pals, I generally aim to bring something that's more or less complete in and of itself, a dish that won't hinge on the existence of another food item. That's why pasta salads work so well; they offer a nice mix of approachable carbs and vegetables that's tasty, light, and seasonal. But I've never been into typical, way-too-much-mayonnaise macaroni salads. The texture is often one-note and if the temperature unexpectedly goes up, that mayo could make for some upset stomachs. So I started making creamy, tangy, heat-proof, and vegan dressing for this kind of situation.
You start by softening up the whites of either green onions or leeks, then blend them with something acidic and a bit of mustard and oil. Pair that with a salad of sweet and crunchy snap peas, tender asparagus, bowl-shaped orecchiette pasta (although you could use any shape you like), salty olives, and some quick-pickled chilies for heat. It's a little unusual, but there's something for everyone here.
Here's what you'll need: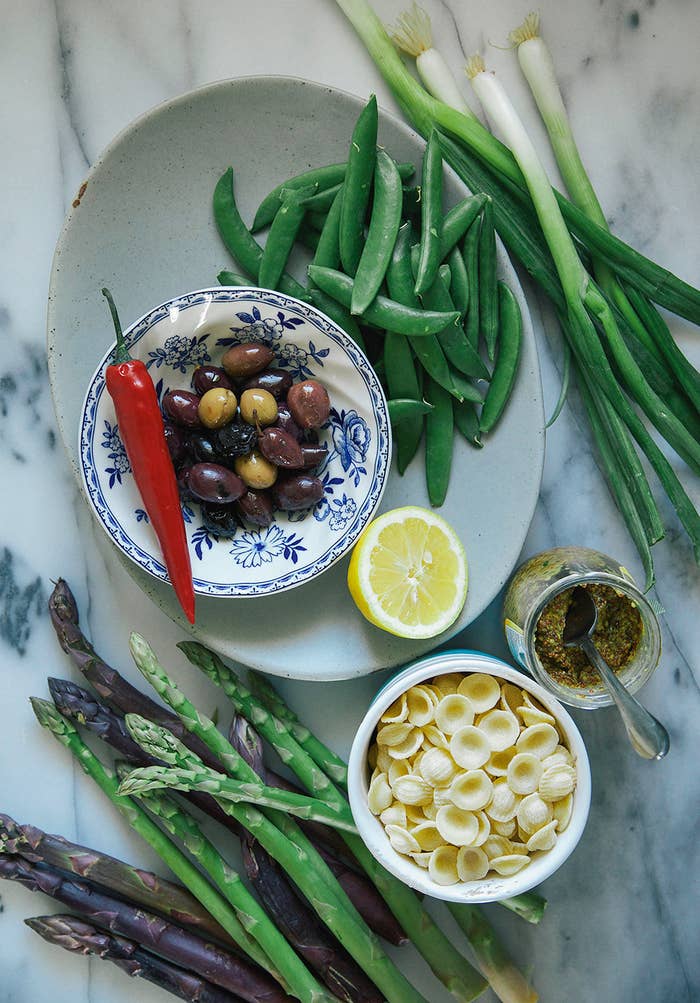 First, chop the chiles into small pieces. In a small saucepan, bring the apple cider vinegar, water, sugar, and a salt to a boil.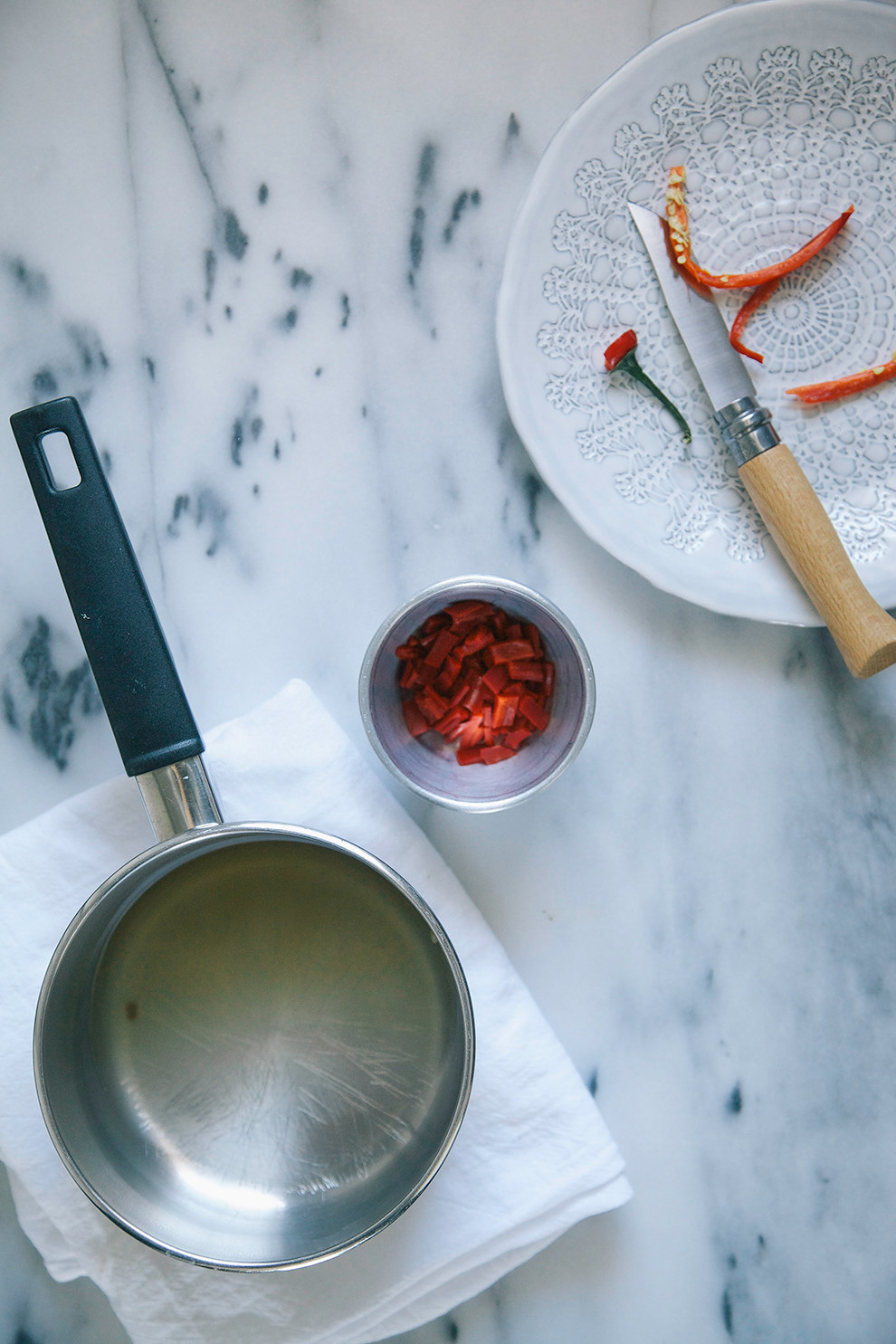 Pour the vinegar mixture over the chiles and set them aside.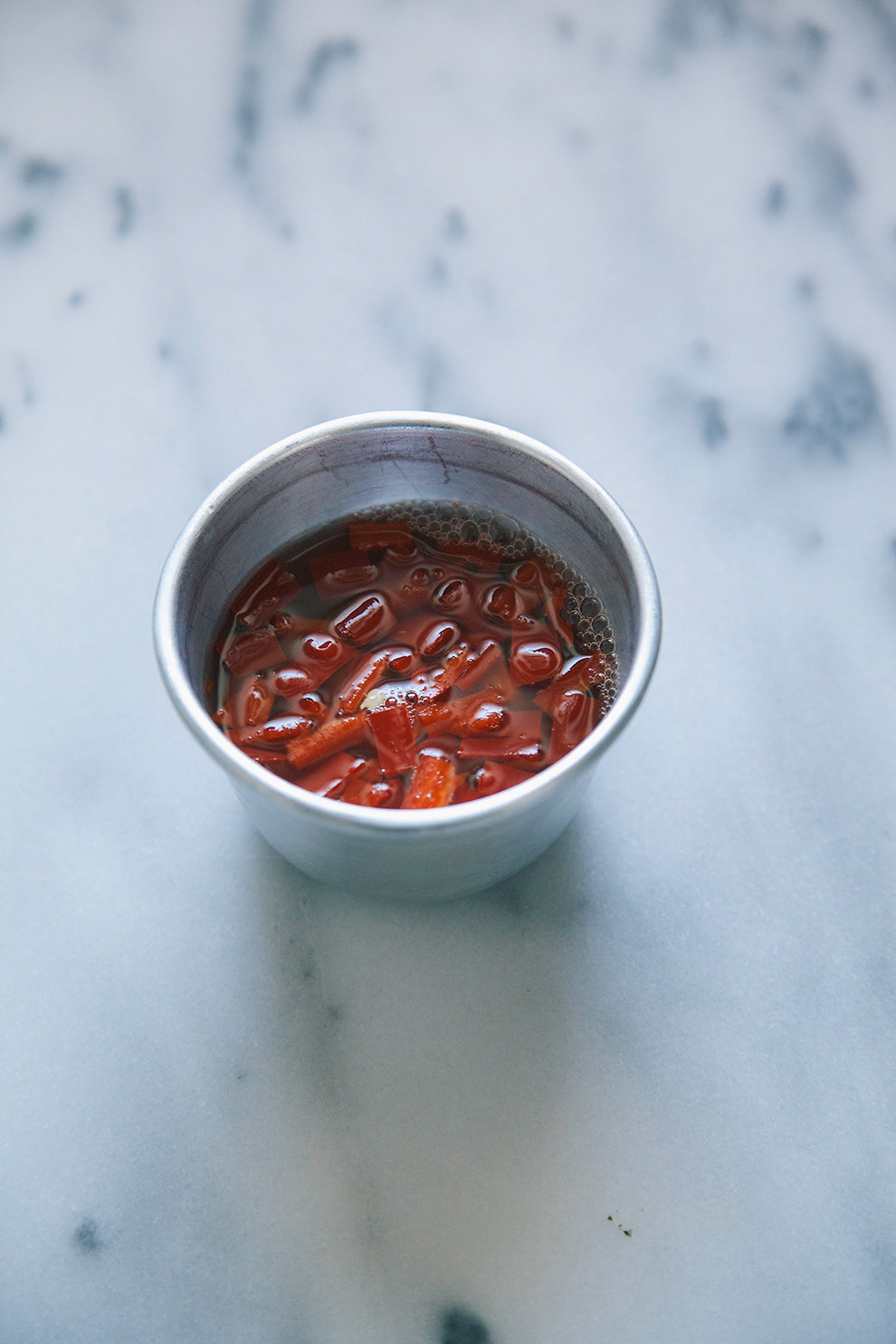 While the chiles are soaking, cook the pasta as usual.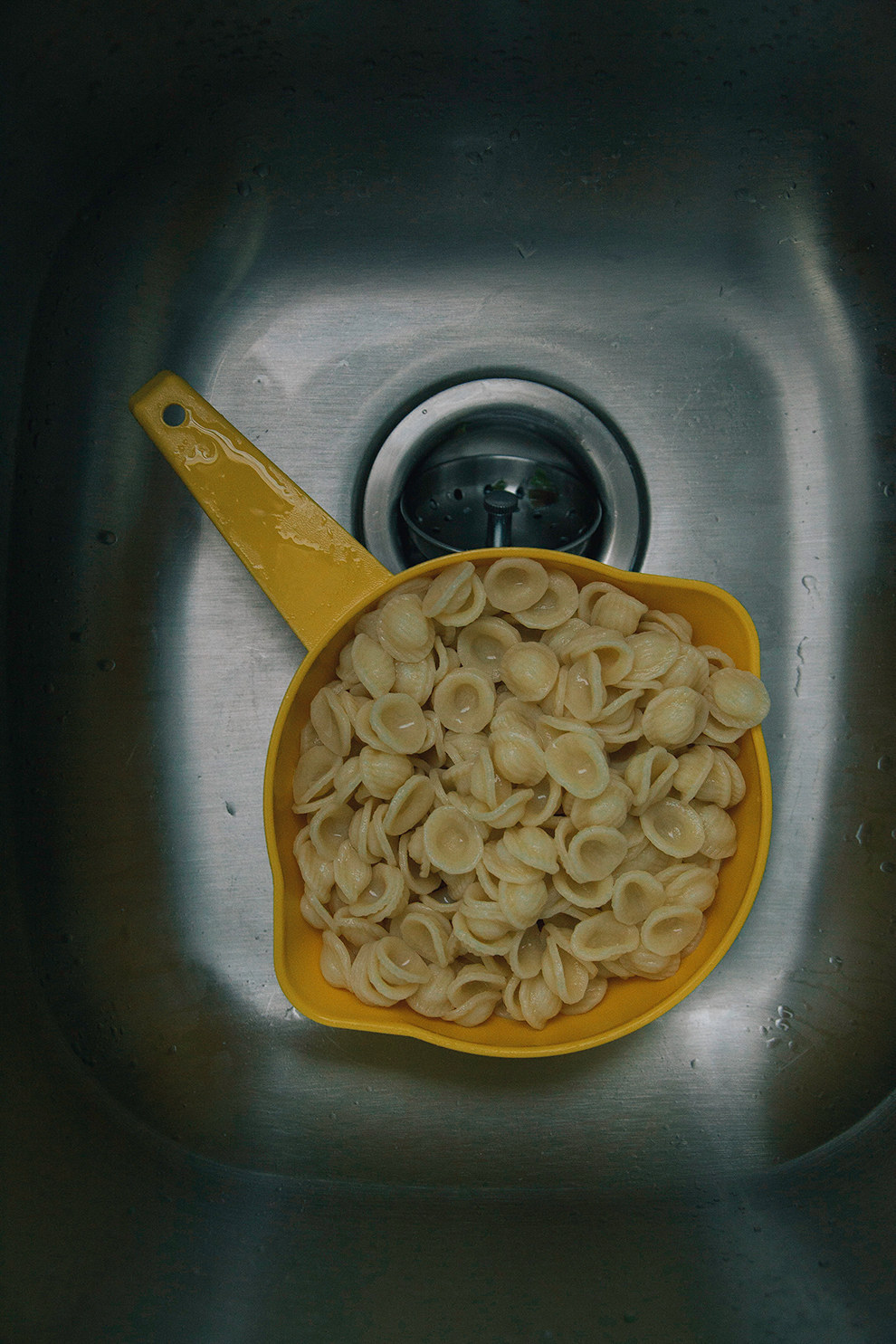 For the sauce, bring 4 to 5 cups of water to a boil. Then, toss in the chopped white parts of the green onions. Cook until they're tender.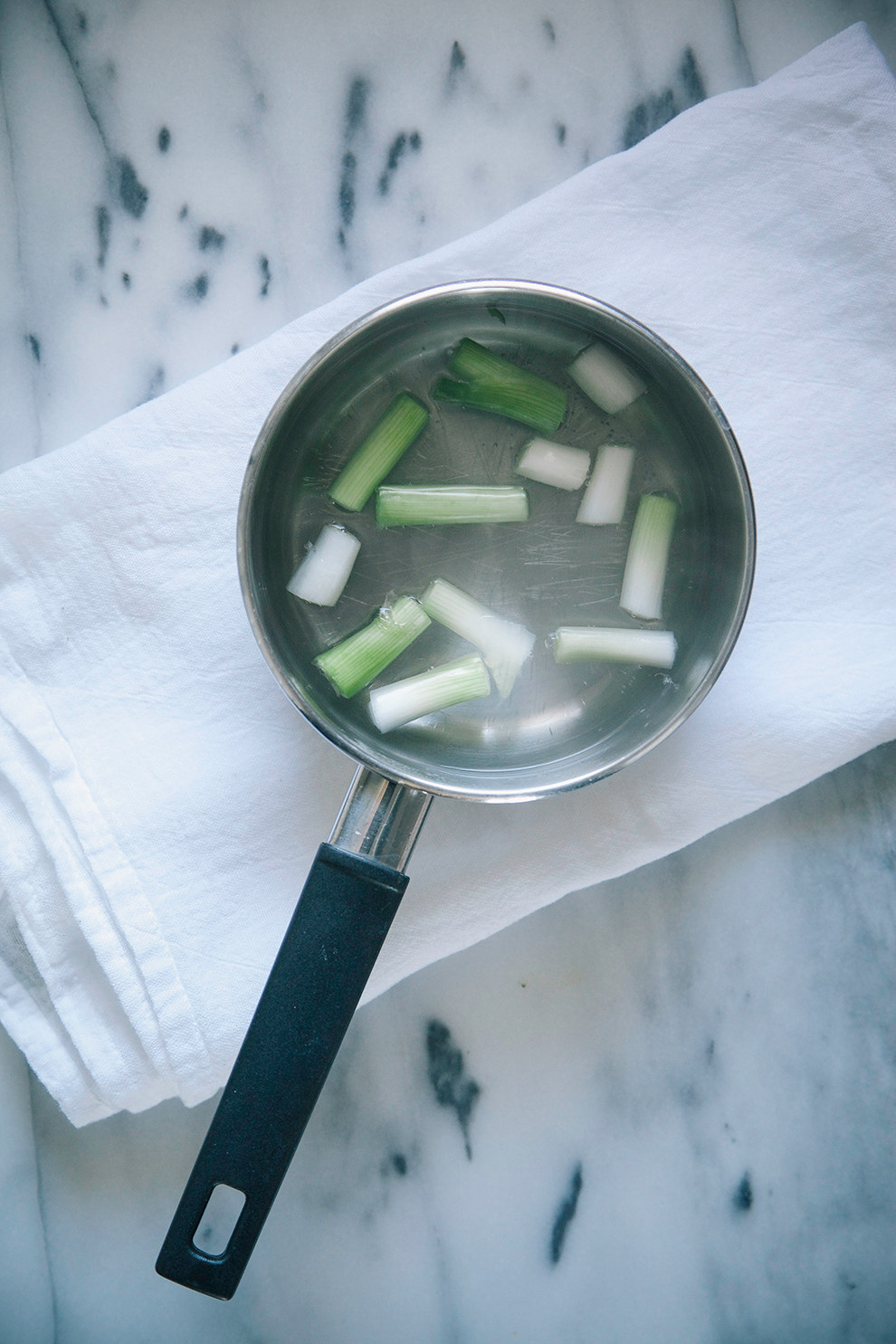 Once the green onions are cooked, transfer them to a blender, and add lemon juice, mustard, oil, salt, and pepper.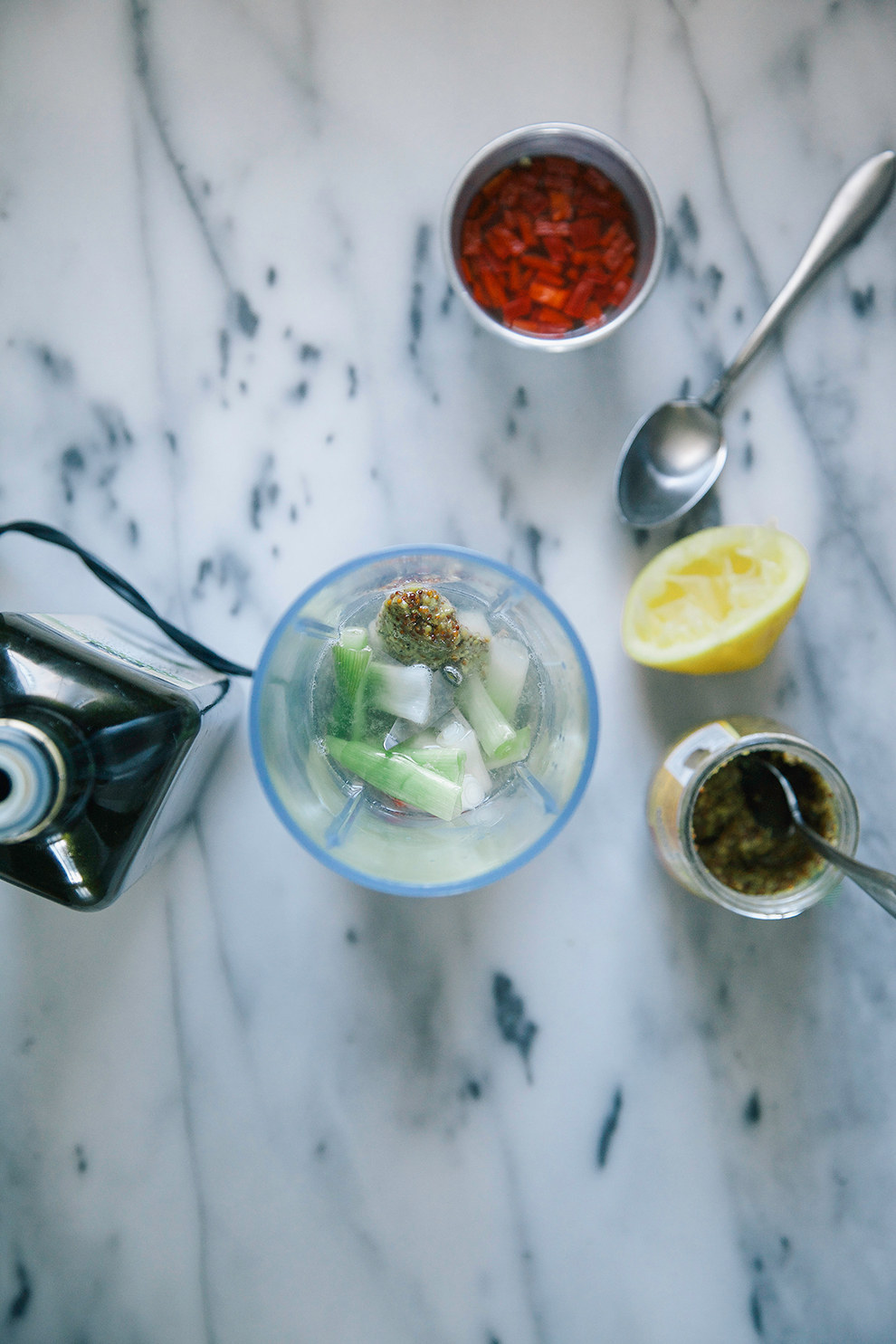 Blend until everything is perfectly creamy.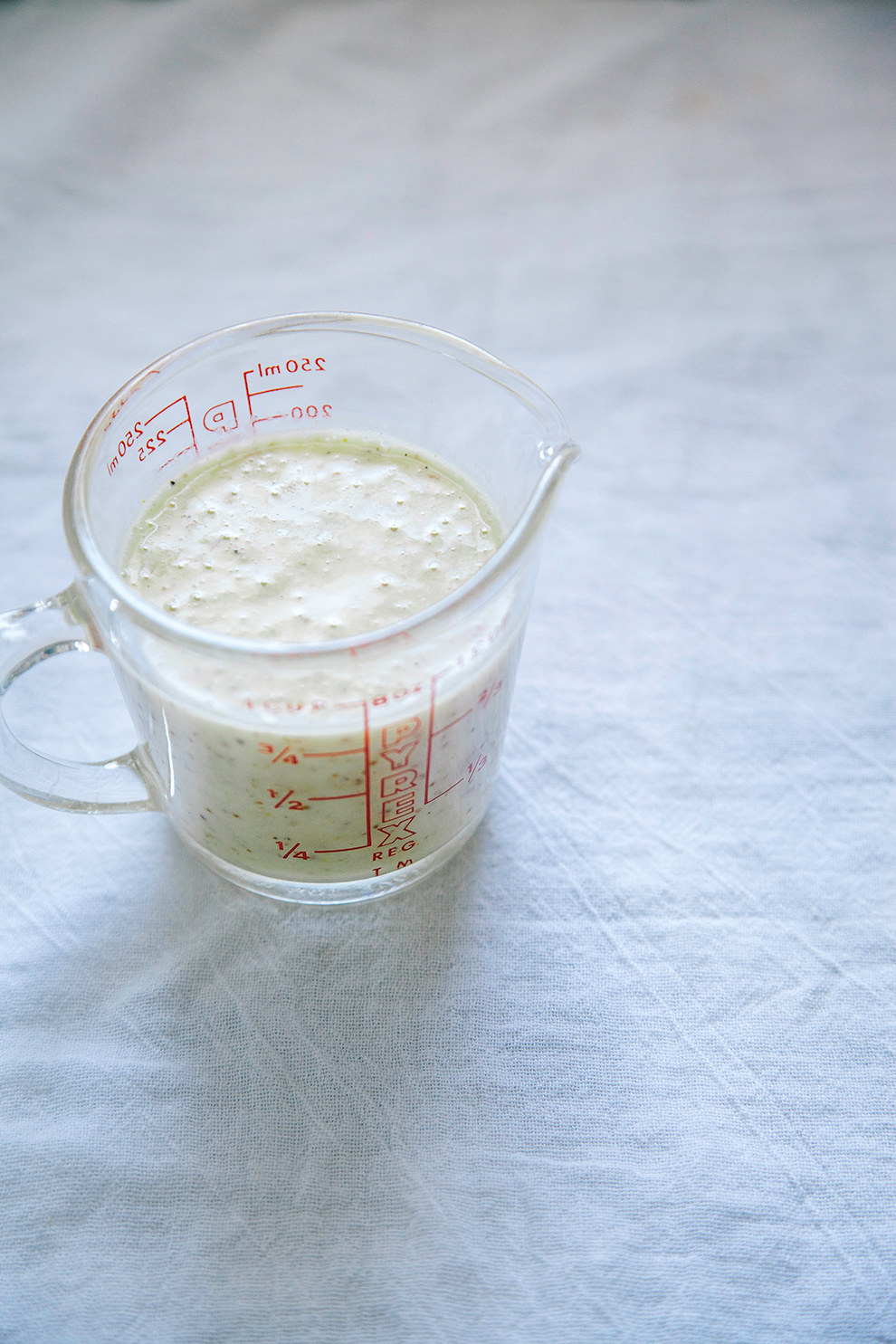 Bring the saucepan of water back up to a boil, and add chopped asparagus. Simmer until tender.
Combine all the prepped ingredients in a large bowl. Then pour in the sauce.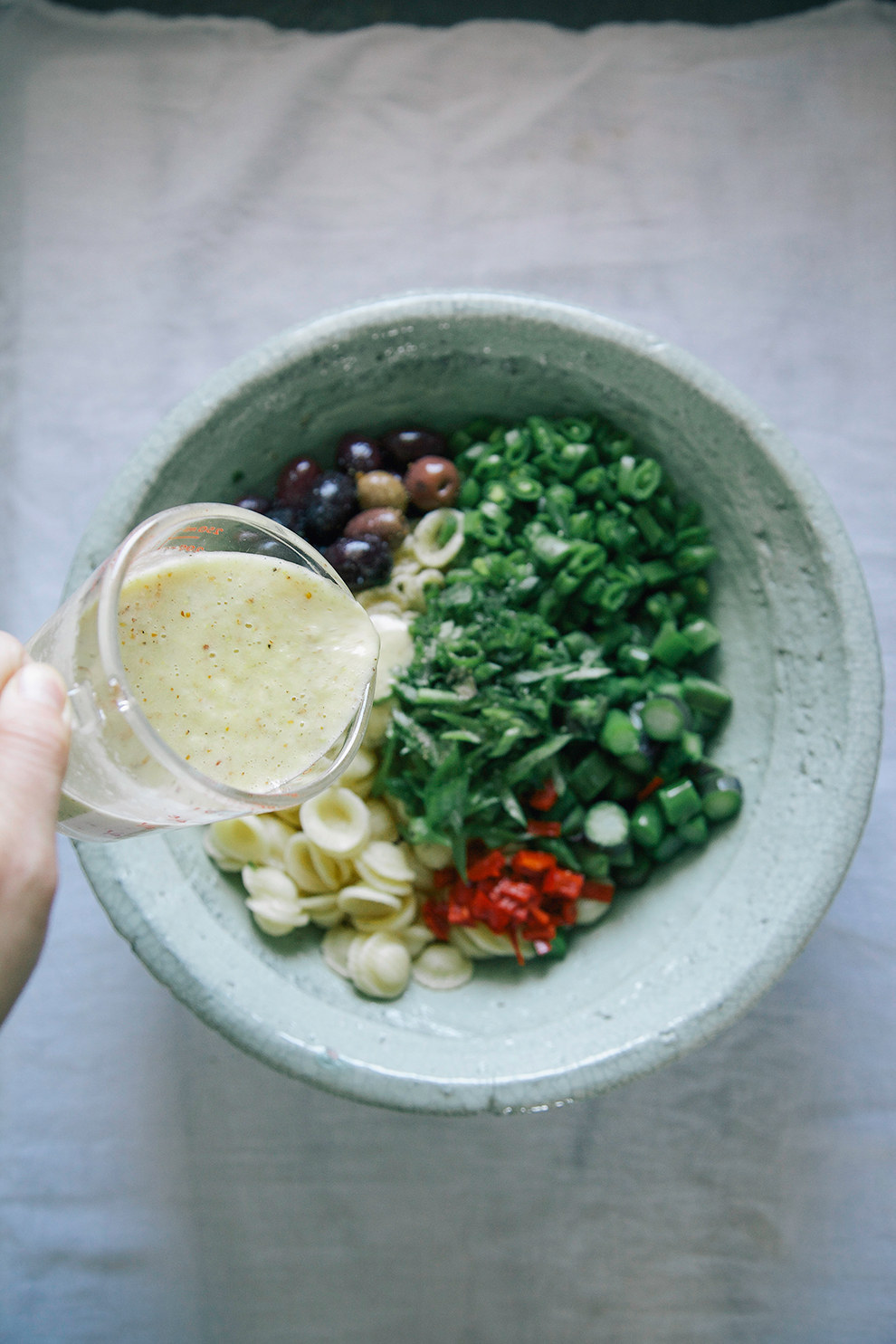 Mix and serve at room temperature or chilled — and enjoy!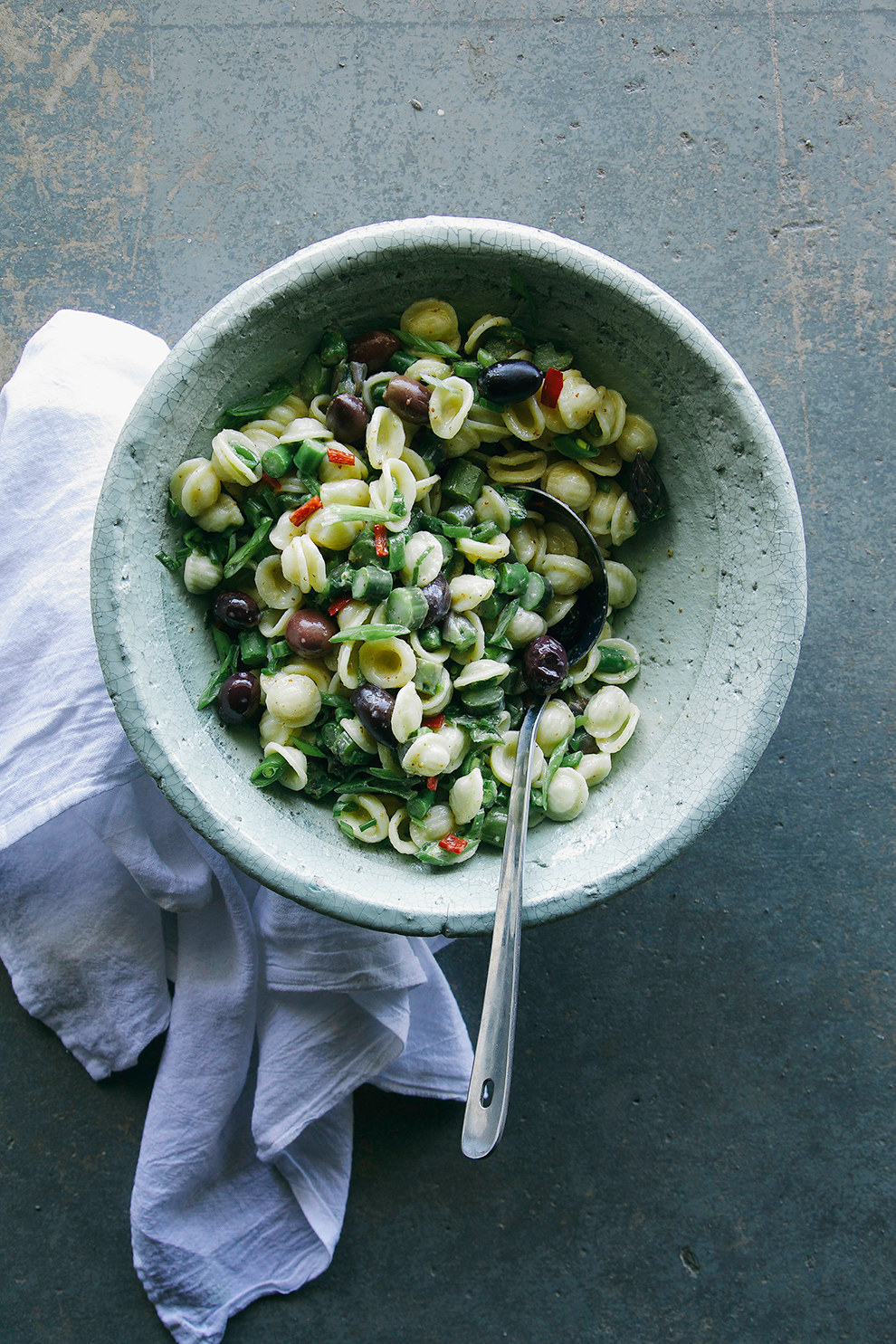 Creamy Vegan Pasta Salad with Quick-Pickled Chiles
Recipe by Laura Wright
SERVES 6-8
INGREDIENTS
for the quick-pickled chiles
1 large or 2 small hot chiles, seeded + de-stemmed
2 tbsp apple cider vinegar
fat pinch of sugar
pinch of salt
for the sauce
4 green onions
2 tbsp lemon juice
2 tsp grainy mustard
3 tbsp oil
for the pasta
4 cups dry pasta, a small shape like orecchiette or elbows is preferable
10-12 asparagus spears
handful of snap peas, ends trimmed
1/2 cup olives (pitted or not—your choice!)
PREPARATION
Chop the chiles into small pieces and place in a small, non-reactive bowl. In a small saucepan, bring the apple cider vinegar, 2 tablespoons water, sugar and a pinch of salt to a boil. Pour this mixture over the chopped chiles and set aside for at least 10 minutes.
Cook the pasta according to package directions. Drain, rinse, and set aside.
In a saucepan, bring about 4-5 cups of water to a boil. Remove and discard the hairy end bits of the green onions and chop off just the white parts; you'll use the greens later. Once the water is boiling, throw the white parts into the water and cook until tender, about 4 minutes. Remove the onions with a pair of tongs (you'll be using the water again) and place them in the pitcher of a blender.
To the blender, add the lemon juice, mustard, a splash of water, the oil, some salt, pepper, and a bit of the vinegar from the quick pickled chiles if you'd like. Blend the mixture on high until everything is mixed and creamy. Check the dressing for seasoning, adjust, and set aside.
Bring the saucepan of water back up to a boil. Chop the asparagus into small bits and throw them into the water. Simmer until the pieces are slightly tender, about 3-4 minutes. Drain and rinse with cold water to prevent further cooking.
Thinly slice the greens from the green onions. Chop the snap peas up as well. Drain the pickled chiles.
In a large bowl, combine the cooked pasta, pickled chiles, cooked asparagus, chopped green onions and snap peas, the olives, and the dressing. Toss it all together and add salt and pepper to your liking. Serve at room temperature or chilled.