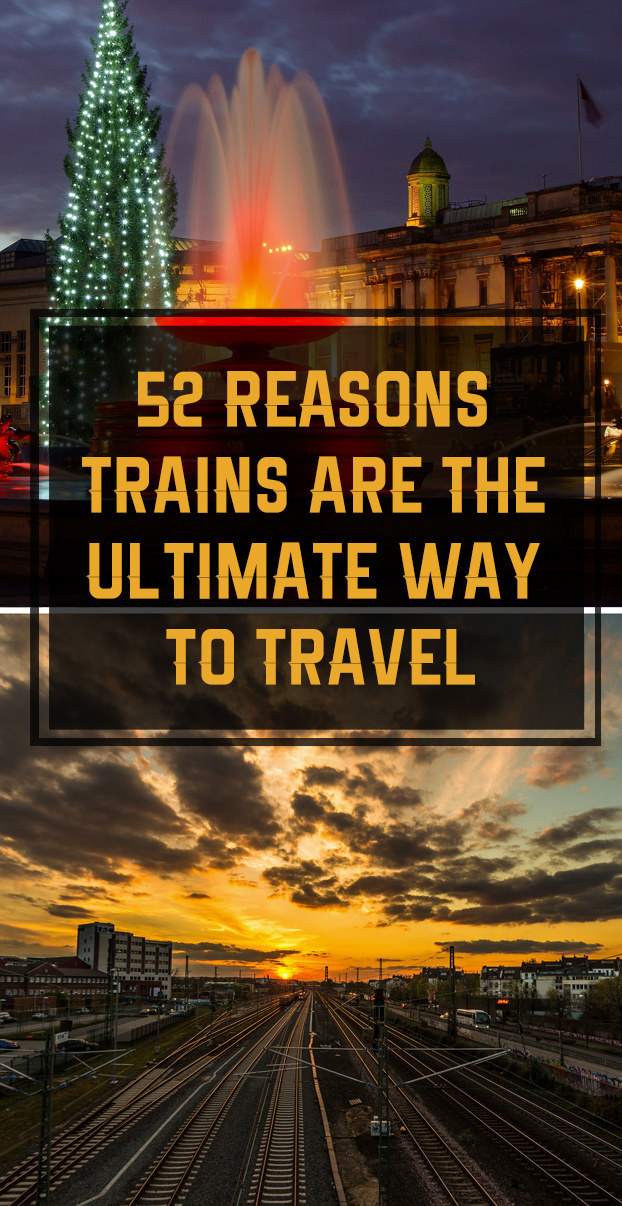 1. It's genuinely one of the quickest ways to travel this Christmas.
2. PLUS, YOU GET TO SEE ALL THOSE TREES WHIZZING BY!
3. They're streaking past your window like big abstract smudges, like, PEWWW PEWWW PEEWWWWWWWW.
4. You know how comfortable sitting down is? Yeah, that.
5. You know how great it feels to be sitting down, totally relaxed, while hurtling through the British countryside? Yeah, that.
6. Not enough people "hurtle" these days. You deserve a hurtling.
7. Can you even remember the last time you hurtled? You can't, can you? Exactly.
8. Eating crisps while you travel is the ultimate in luxuriation.
9. We didn't even know that "luxuriation" was an actual, real word until just then. Learning new words is wonderful.
10. Let's say that you're on a train from Brighton to London, and you're learning new words at a rate of one every 29 seconds. By the time you get to London – roughly 50 minutes – you will have learned like 172.5 new words.
11. Sometimes you get to see cool dogs on the train.

12. Who doesn't love cool dogs?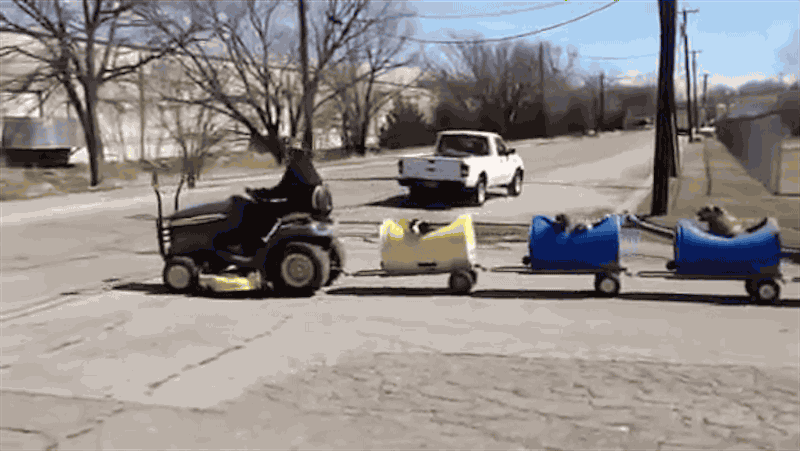 13. This one time I met an amazing chocolate dachshund on the train to St. Albans called Barney. It was honestly the best half an hour of my life.

14. Also, sleeping on trains is one of life's little pleasures.
15. If you get one of those little tables with your chair, you even have two ways to sleep.
16. You don't get the choice of sleeping propped up with a single elbow on a plastic table or regular in a car, do you?
17. You do not.
18. Did I mention crisps?
19. *straightens shirt* There are also toilets onboard.
20. Pooping at speed is what separates us from the animals.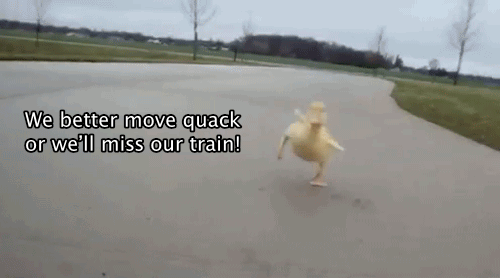 21. You never have to worry about turning your devices to flight mode. Ever.

22. If devices had a "train mode", that mode would mostly involving some kind of hug, I think.
23. PLUS, YOU CAN GET DRUNK BECAUSE YOU DON'T NEED TO DRIVE.
24. GIVE THANKS TO THE BEER GODS, THIS BLESSED JOURNEY.
25. Also, there's a Burger King in pretty much every station, and you can totally eat it 1) in peace, and 2) without spilling the damned thing all over your groin.
26. Oh yeah, trains let you experience the country in a way that feels both intimate and time-effective this Winter.
27. "Yeah, I've been to East Croydon...technically."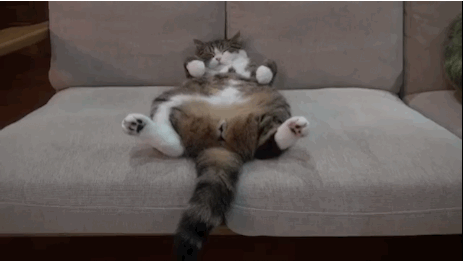 28. I already mentioned how relaxing it is, right? If not, lemme double back.
29. It sometimes verges on too relaxing.
30. The soft, lulling vibration of the train tracks is so super soothing.
31. Did we mention pooping and how great pooping is? We did? OK, cool. It is, though.
32. Trains are also, importantly, much better for the environment.
33. You know how great the British countryside is? It'd be a real shame to waste that.
34. It's also really safe. Like, so safe, you guys. Safety is important at Christmas. Everyone forgets that.
35. Oh, and you can totally bring on as much stuff as you need to.
36. Which is handy 'cos trains run late into the night/sometimes all the damn way through to Luton Airport. You know, for your Xmas hols. Like in the movies.
37. It also takes you right into the heart of London. Right into the heart of the city.
38. Once, some guy started chatting to me about my book, and he actually recommended me lots of similar books! And they were good!
39. Man, I love me a good book.
40. I mostly like books with dragons on the front or ones about misanthropic young men whose biggest enemy is themselves but are saved by the love of a good woman.
41. Oh, and you can usually charge up your phone.
42. Or your laptop.
43. Or a small electric oven. You know, like the ones that tiny children use for cooking cupcakes on American television shows.
44. Or a toothbrush.
45. Or a shaver.
46. What I'm saying is that it's super handy to have all that connectivity right by your knees.
47. Upgrades to first class are usually super reasonably priced.
48. You can wrap up your Christmas presents as you travel.
49. You can even do that thing where you stick sticky tape to the table while you wrap.
50. You've got enough elbow room to do pretty much whatever you damn well please.
51. YOU DON'T HAVE TO GO THROUGH AIRPORT-STYLE SECURITY CHECKS.
52. Crisps, again.
Do you really need any more reasons? OK, head to Thameslink for fantastic deals to a whole bunch of south-east destinations this Christmas, and then we'll chat some more.