How BitTorrent Is Gunning For Netflix
As the company launches its first legal torrent, it's set its sights on Netflix — which isn't going to go quietly.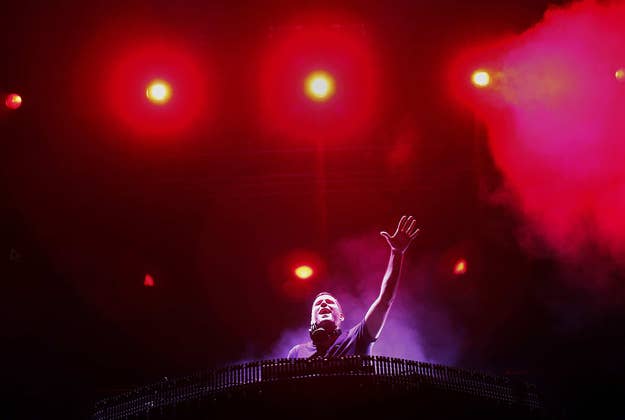 Tuesday night, at a Motion Picture Association of America event in Washington, Netflix's marquee star Kevin Spacey told the audience (and interlocutor Chris Matthews): "Give the people what they want. When they want it. At a reasonable price. And they'll watch it, and they won't pirate it."
The fact that Spacey came to the MPAA — Hollywood's chief anti-piracy lobby — with that message wasn't a coincidence. Last week, Netflix chief content officer Ted Sarandos told told Stuff.tv, "When we launch in a territory the BitTorrent traffic drops as the Netflix traffic grows... The best way to combat piracy isn't legislatively or criminally but by giving good options."
Whether Sarandos meant it as an insult or not, BitTorrent Vice President Matt Mason responded with a one-two punch: yesterday, with a blog post titled "Reports Of Our Death Have Been Greatly Exaggerated," and today with the release of the company's first protected torrent.
The Ultra Music bundle, released today, looks like a normal torrent — the file includes an unreleased remix by Swedish electro-house duo Dada Life and a trailer for the EDM DJ Kaskade's new documentary, Freaks of Nature — except that only the first half of the download is free.
The second half — 10 minutes of exclusive footage from Freaks of Nature, plus tour artwork, photographs, track lists, and tour dates — is only accessible once you enter your email address. (The Ultra bundle is available on BitTorrent.)
"Fans will get initial content just for downloading it. Then for the cost of an email they will get the premium content," BitTorrent's Christian Averill told BuzzFeed.
To BitTorrent, providing your email today is a stepping stone to providing your credit card in the future.
"The concept is that the gate can be any number of things: a pay-gate, a pay-what-you-want-gate, [or it can] drive the fan to Netflix or iTunes," Averill said. Ultimately, the company's goal is to offer a range of options for musicians and filmmakers and anyone else who offers their content for a price via BitTorrent.
BitTorrent has been casually experimenting with different models over the last couple of years, but up until now their efforts have been mostly promotional. Last month, for instance, they made the first 10 minutes of the indie film Arthur Newman available as a download. The idea was to pique viewers' interest by sharing just enough footage to make them go see the film in theaters.
In his pointed blog post, BitTorrent VP Mason challenged the notion the BitTorrent is just for piracy ("It's what genetic researchers use to move human genome sequences. And it's relied on by the scientists working on the Large Hadron Collider. Any company moving large data sets uses BitTorrent," he wrote. "They are not Internet pirates.") and contested Sarandos' assertion that as Netflix traffic goes up, BitTorrent's goes down.
"Today, we have more than 2,000,000 (yes, you read that correctly) pieces of legal and licensed content in the BitTorrent ecosystem," Mason wrote. "To put that in perspective, Netflix has previously reported having 60,000."
BURN.