ICYMI, Jeopardy!'s Teen Tournament has been going on for the past two weeks, and it's been filled with highlights.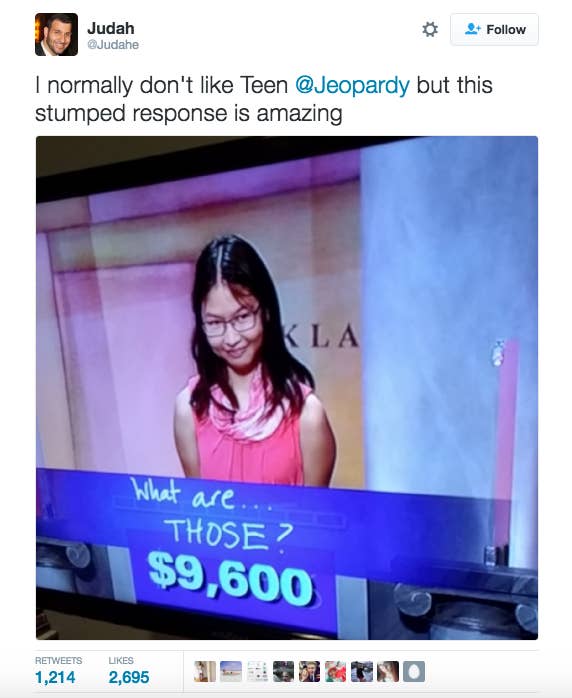 A teen competition may seem silly, but it's actually the most entertaining Jeopardy! tournament. I mean hi, remember Leonard "I just won $75,000" Cooper?
Anyway, last night was the second part of this year's finale, and honestly, it was anyone's game among the final three contestants Michael, Sharath, and Alec.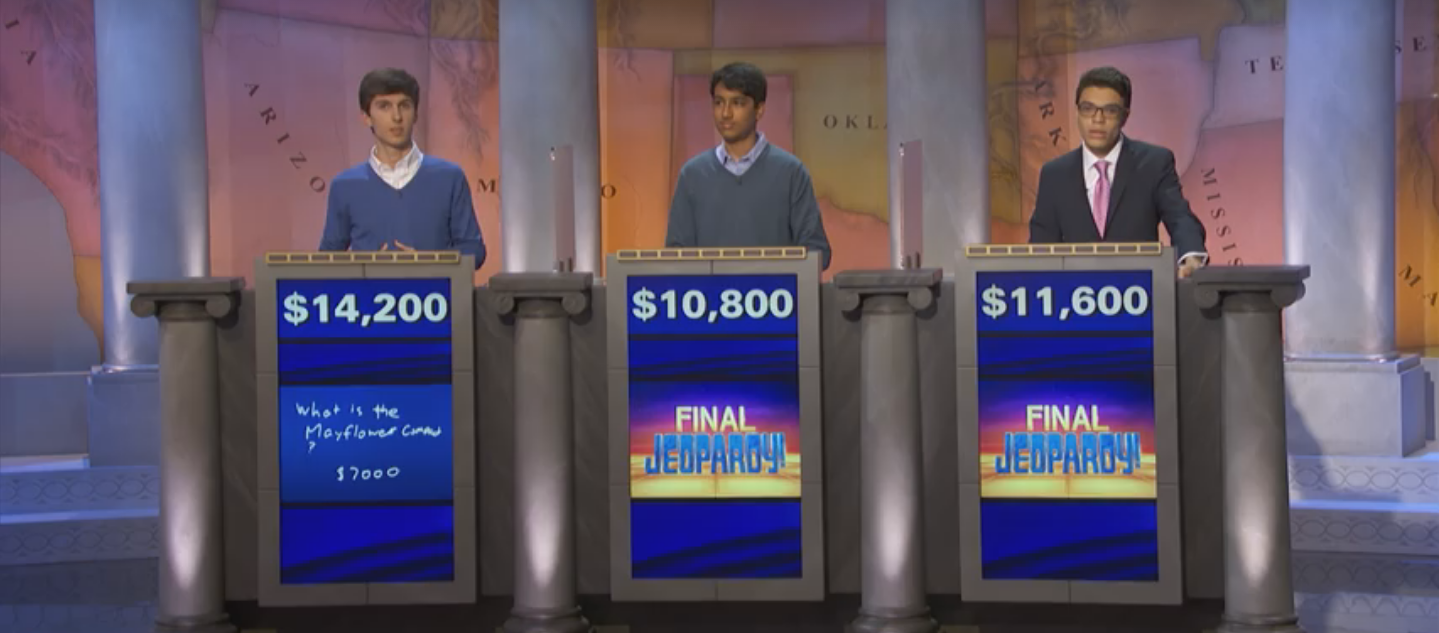 The young lads advanced to the finals over 12 other hopeful teens thanks to their smarts, lightning-quick buzzer skills, and a little dose of drama.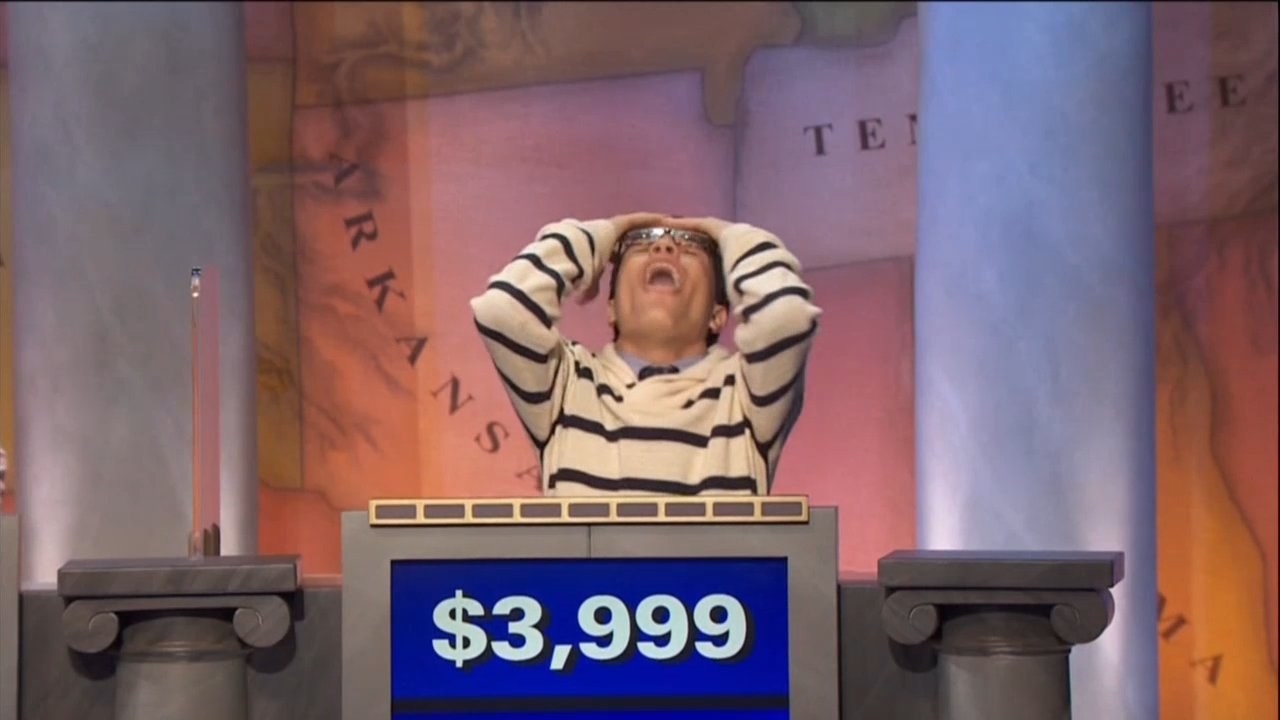 By Final Jeopardy, the $100,000 prize was in reach, and, of course, all three of the guys got the correct answer. What happened next was INSANE.
YOU CAN LITERALLY SEE $100,000 SLIP THROUGH ALEC'S FINGERS.
That's right — Sharath, the winner, clinched first place by one freaking dollar.
Basically, Sharath remembered everyone's dollar totals from the day before, and strategically wagered so that he could beat Alec by $1, if they both got Final Jeopardy correct. It's not an unheard-of strategy, but it is incredibly exciting, if it works.
Needless to say, people on Twitter were psyched about Sharath's stealth win.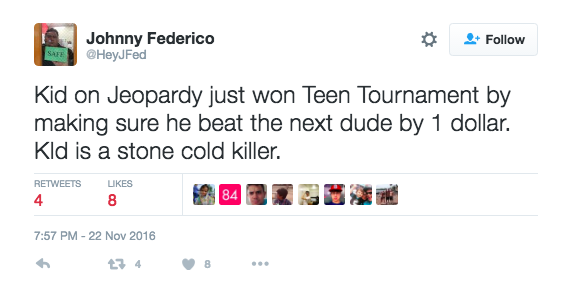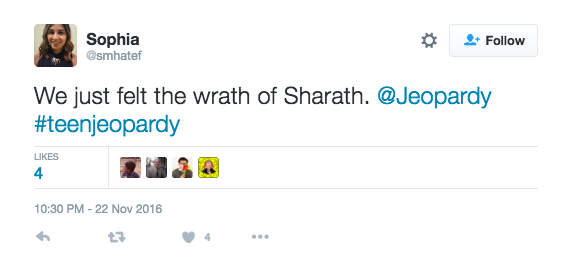 Anyway, Alec went home with $50,000, and Michael got $25,000, so they were all winners in their own ways 👏👏👏.