This is U.S. Army veteran Justin Lansford, his wife Carol, and his therapy dog, Gabe.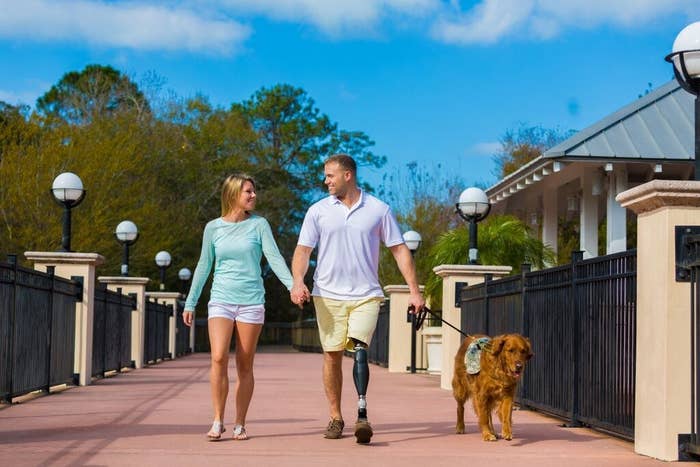 Gabe came into their lives through Warrior Canine Connection two years ago, and since then, he's played a big role in Justin's recuperation.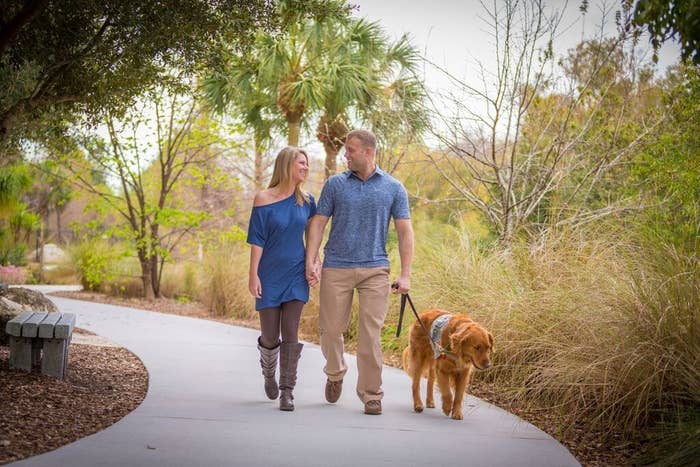 Gabe went above and beyond the call of duty last Veteran's Day, when he held the ring box during Justin's proposal.
Naturally, Gabe also played a big part in Justin and Carol's wedding last Saturday.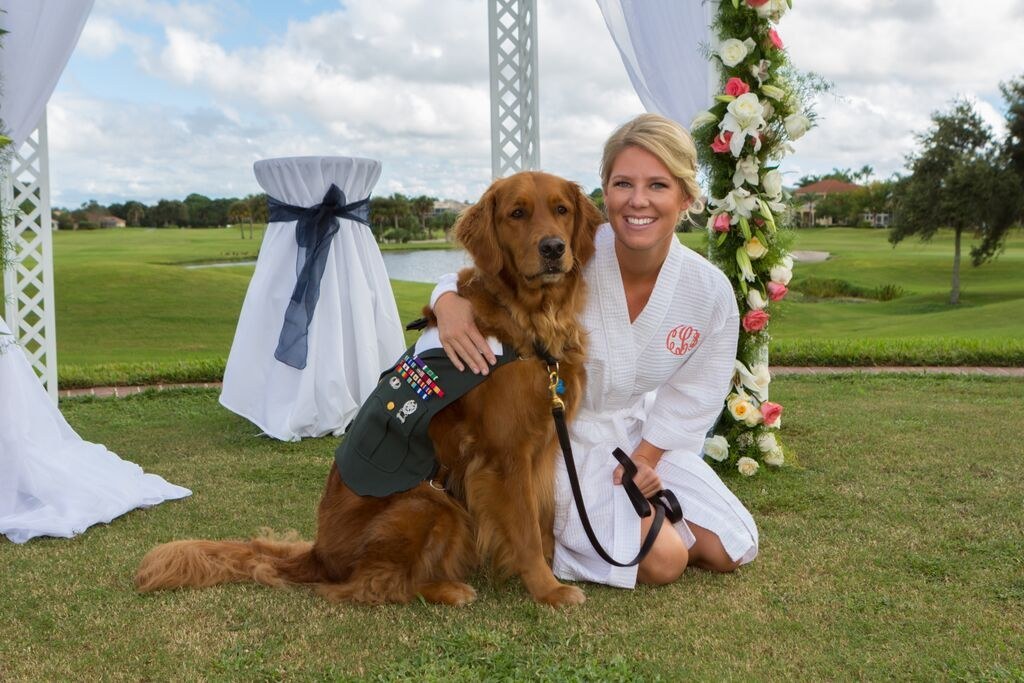 Gabe wore an outfit made out of a military uniform that was decorated with all of Justin's ribbons and medals.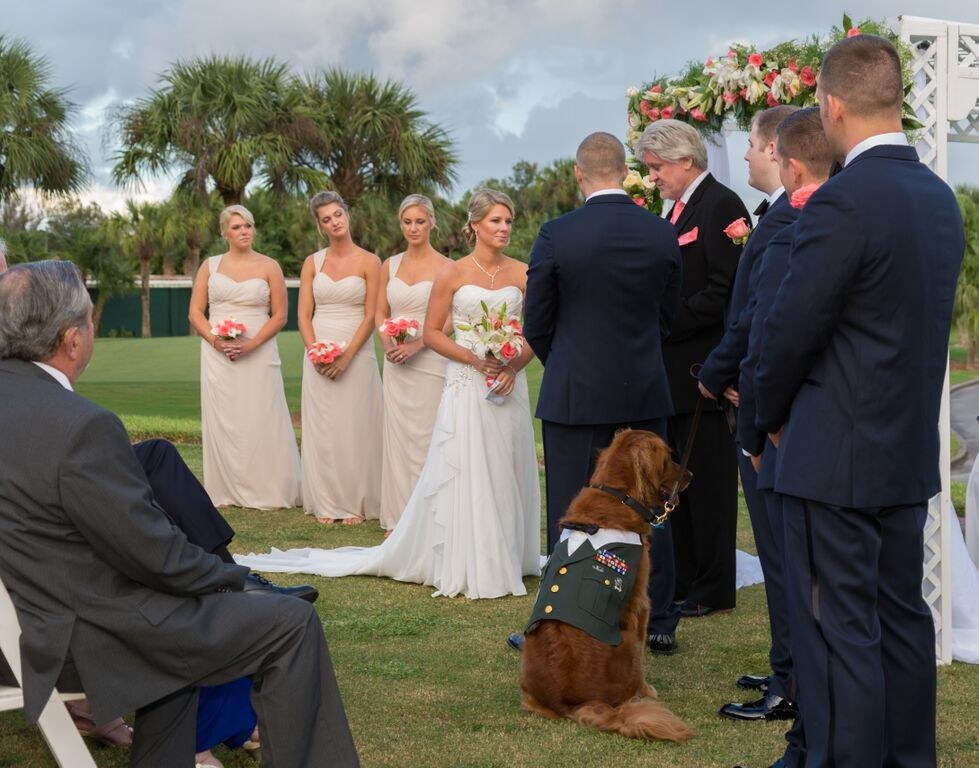 Carol reported that he was perfectly behaved, as usual.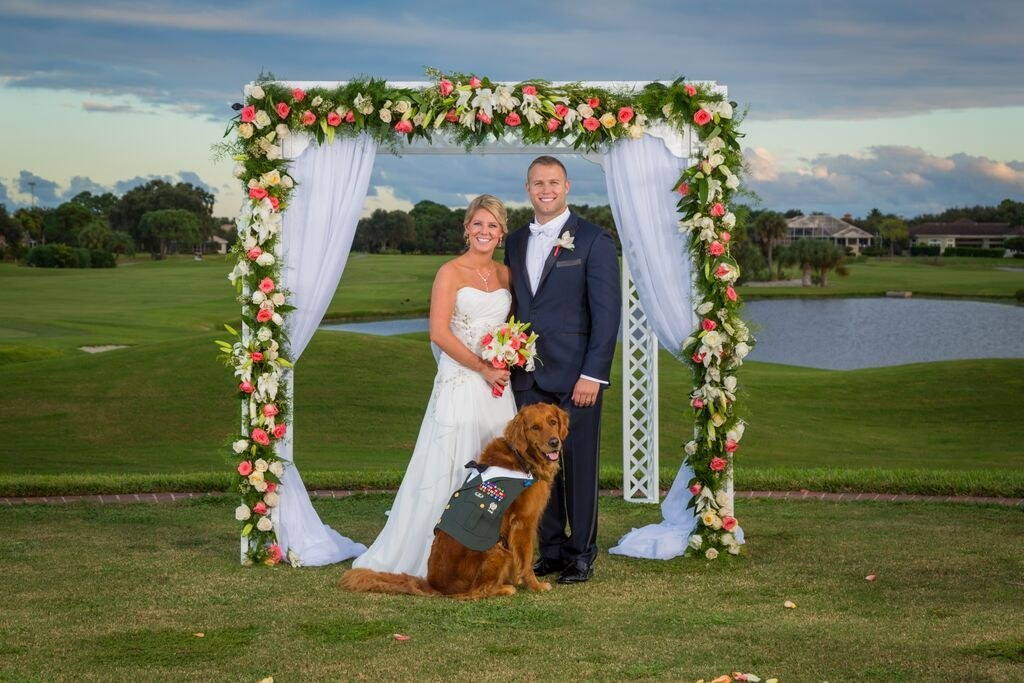 Bravo, Gabe. You killed any wedding-day jitters and also made for perfect photos.