This Woman Made A Surprisingly Adorable Dress Out Of 10,000 Starburst Wrappers
One person's trash is another person's treasure.
This is Emily Seilhamer, a Pennsylvania-based artist and upcycling enthusiast. And that freakin' adorable dress she's wearing is made out of freakin' Starburst wrappers.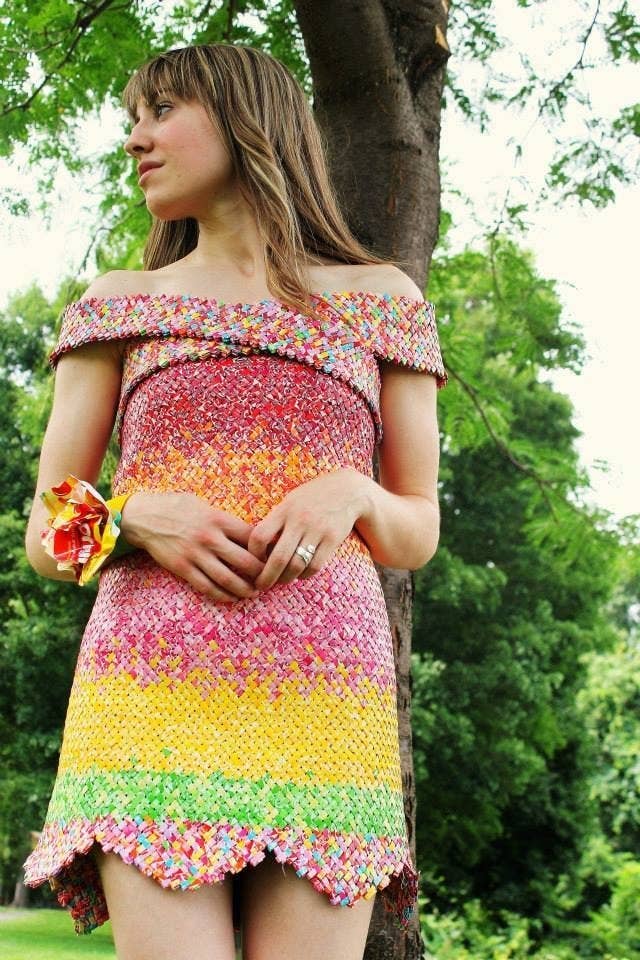 Yes, that's right!!!! Seilhamer used more than 10,000 candy wrappers that she'd saved up for four years — and almost no other materials — to make her outfit.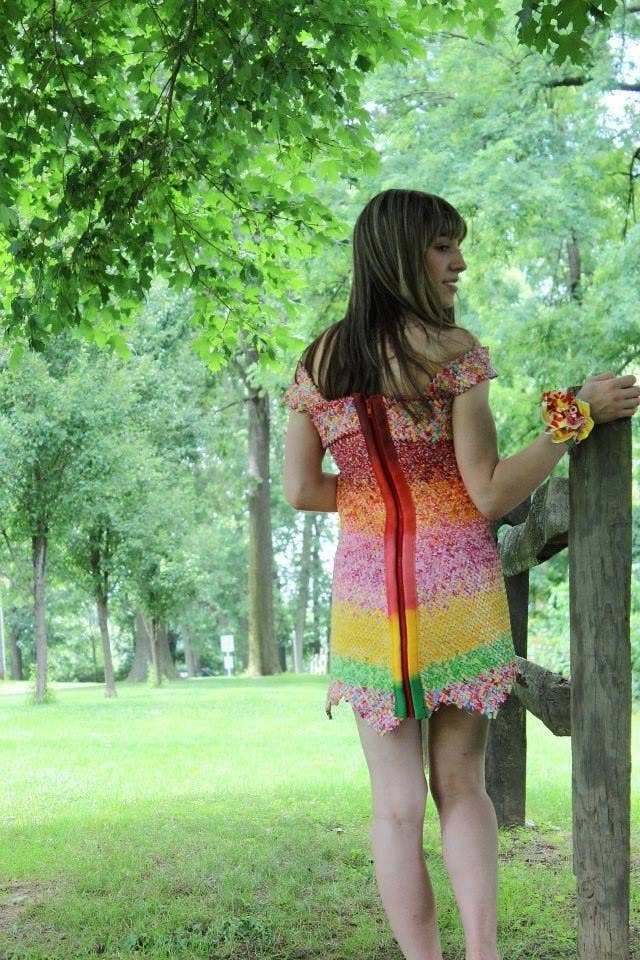 Ok, you're probably thinking, "Y tho?" The answer is maybe even more amazing than the dress: She met her now-husband when he offered her a pack of Starbursts as an ice breaker.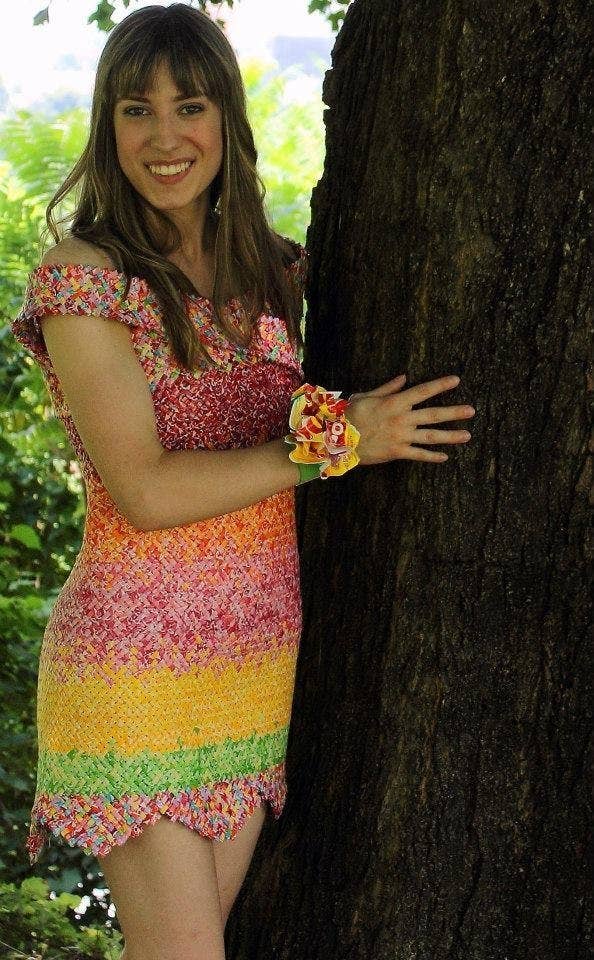 Seilhamer recently shared photos to her Facebook page documenting how she made her masterpiece over the course of a year.
She also had to iron them flat, a process she said ruined her iron.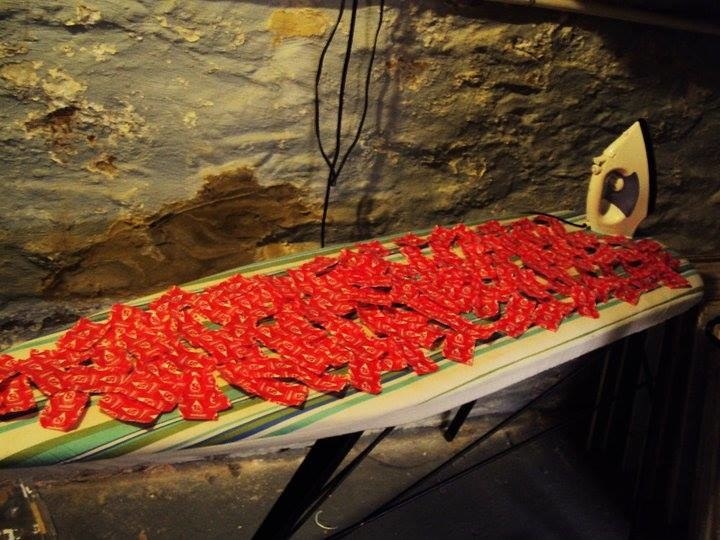 The next step was creating long wrapper chains to weave together like fabric for the final design.
And then she had to form the outfit to a mannequin and sew it all together, just like in a Project Runway challenge.
Oh, and to top it off, Seilhamer also wore a pair of Starburst wrapper shoes.