This "Wedding Dress" Is Actually A Cake And Now I Have Trust Issues
This is art, y'all.
This is designer Mak Tumang's jaw-dropping Angela wedding dress, aka a fairy princess gown come to life.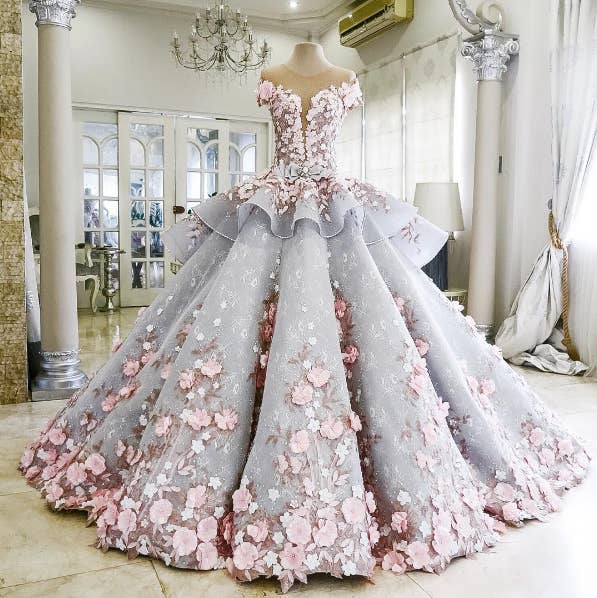 And this is baker Emma Jayne Morris of Emma Jayne Cake Design's cake version of that dress. That's right, folks, this is a cake!!!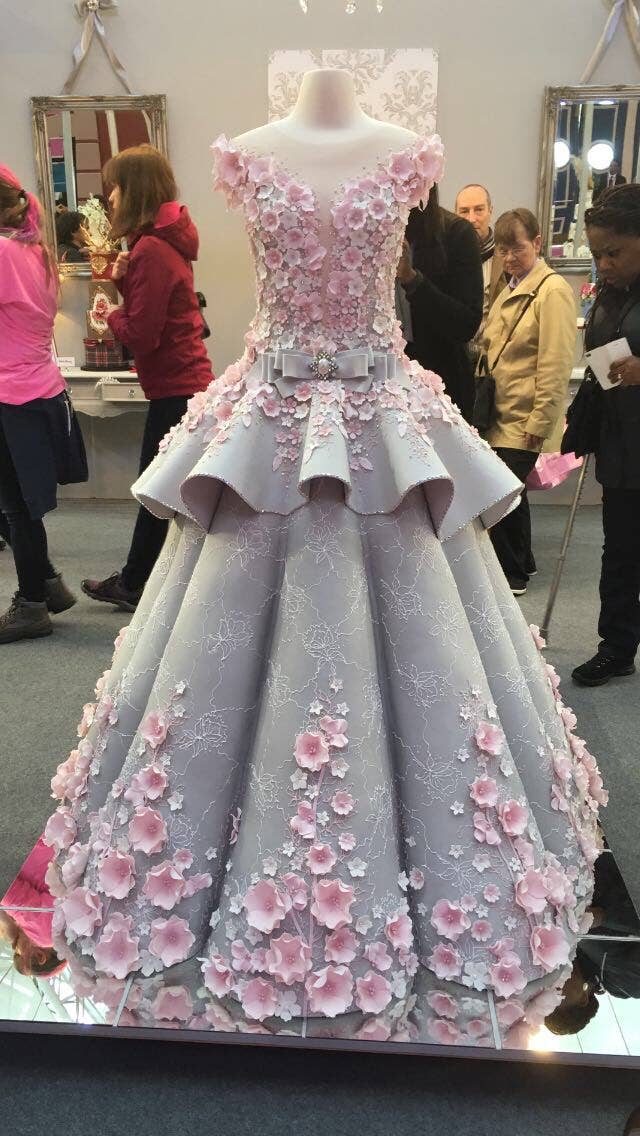 Like...I can maybe make a decent Funfetti cake from a mix on a good day, but this is above and beyond.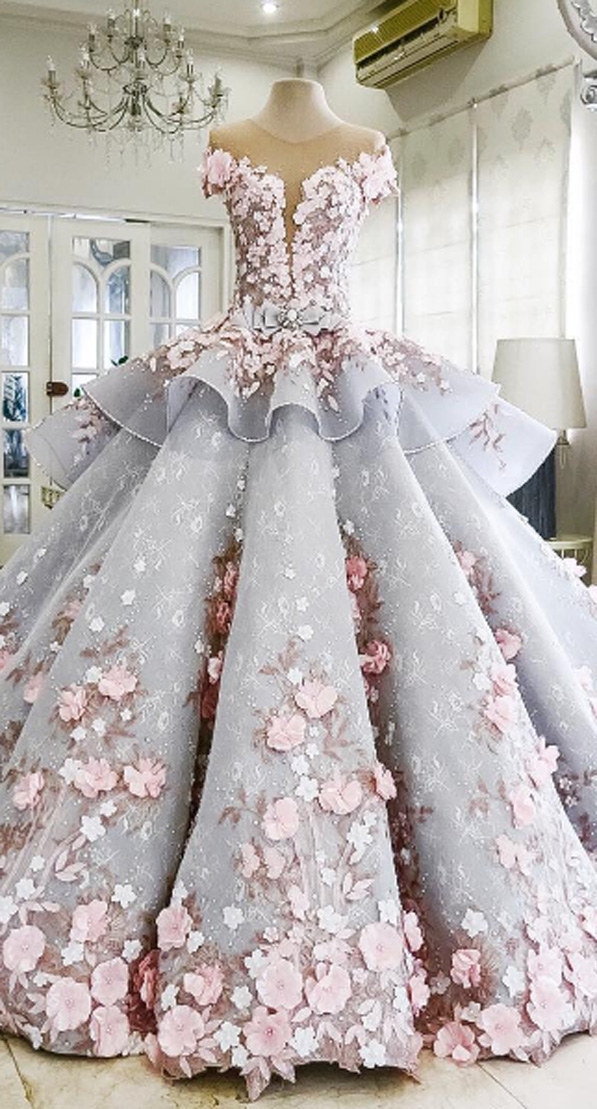 Morris created the masterpiece for the Cake International show at Alexandra Palace in London on April 22, and needless to say, she nailed every gorgeous detail.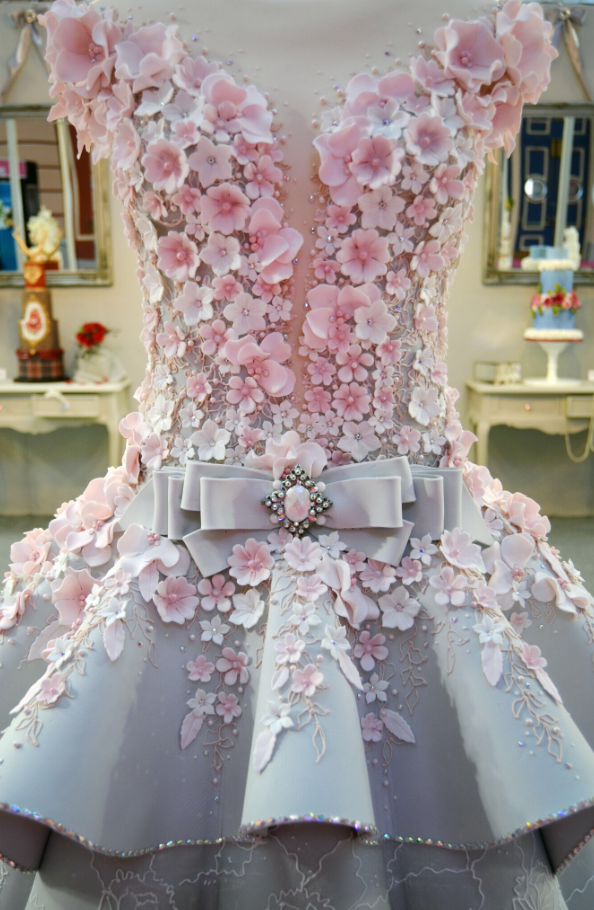 Morris told BuzzFeed it took her 10 days to make the six-foot-tall sweet treat, which is just as intricate in the back as it is in the front.
Here are Tumang and Morris with the dress, for scale.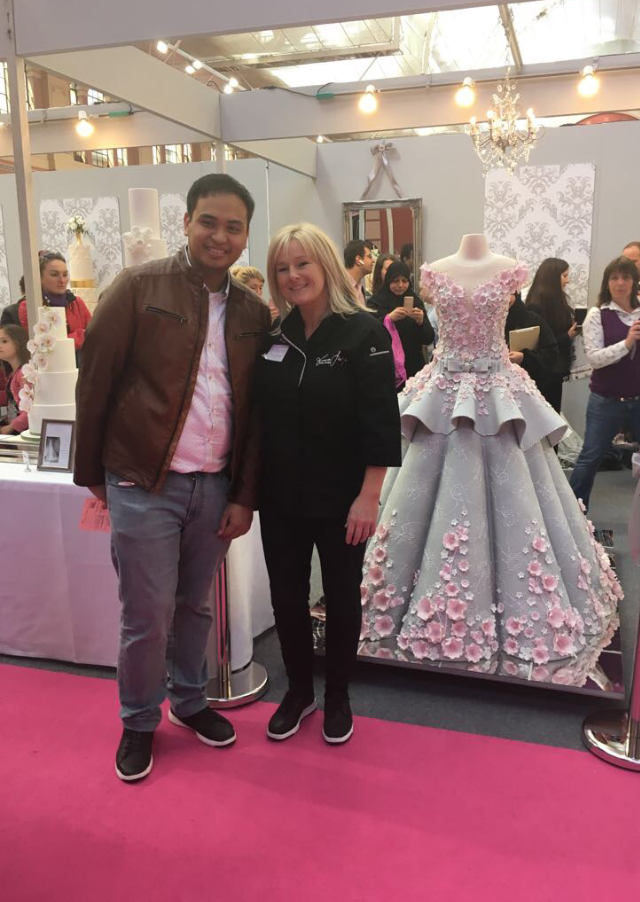 Morris also said it weighed a whopping 264 pounds, which included132 pounds of fondant and 110 pounds of modeling paste for the flowers.