This is Melani Andrews and her new dog, Jake. Andrews adopted the 12-year-old Jake on Aug. 10, and clearly, they're a match made in heaven.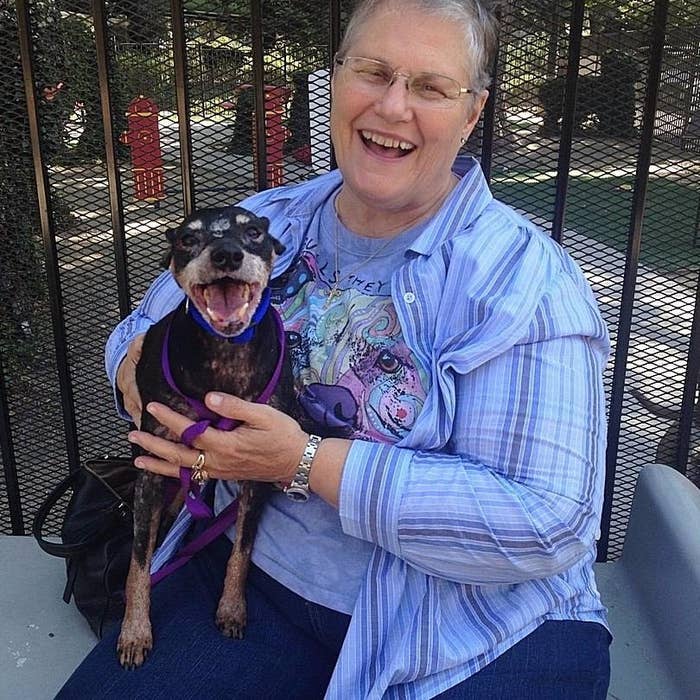 Andrews went to Front Street Animal Shelter and asked them to show her "the longest resident they had at the shelter and the one that kept getting passed over." Jake, a mixed-breed pooch with terminal cancer and skin and teeth problems, was that dog.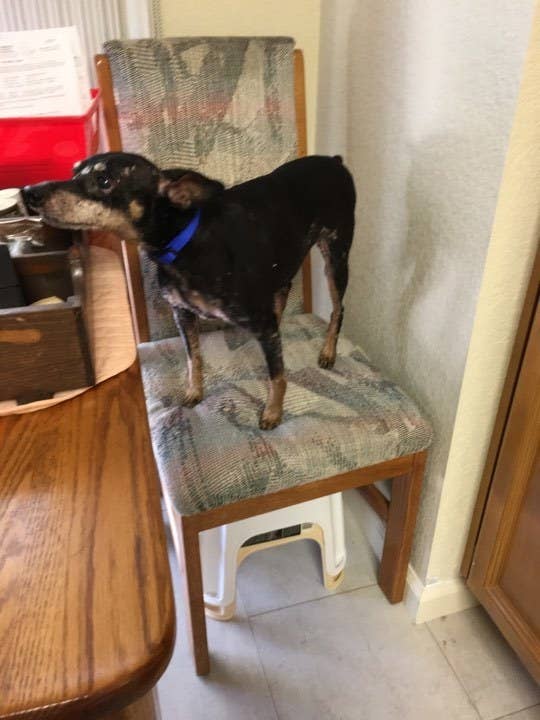 "You could see he was a fighter and wanted to go to a home, something he missed," Andrews said, and she pretty quickly decided give him a forever home.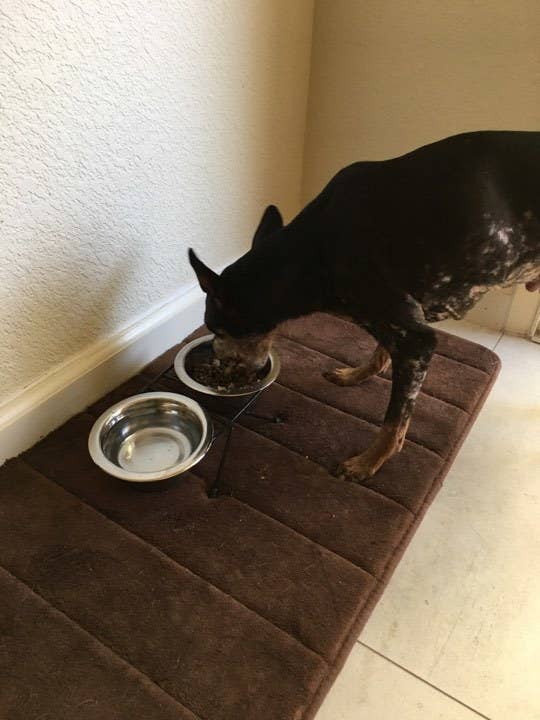 Since then, Jake's really taken to his new digs, and especially loves covering himself with a pillowcase and a fleece blanket at bedtime.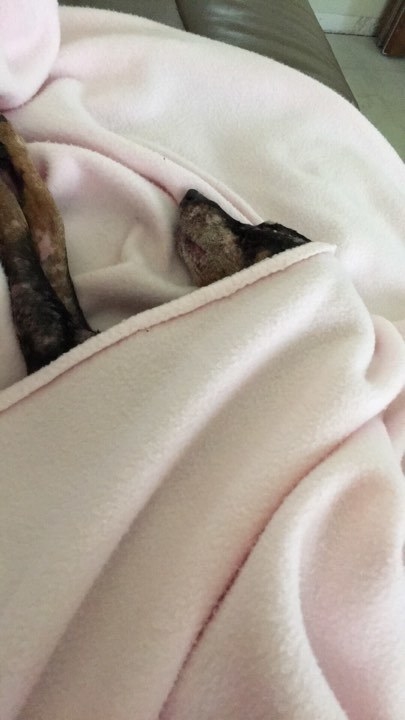 See? No dog here.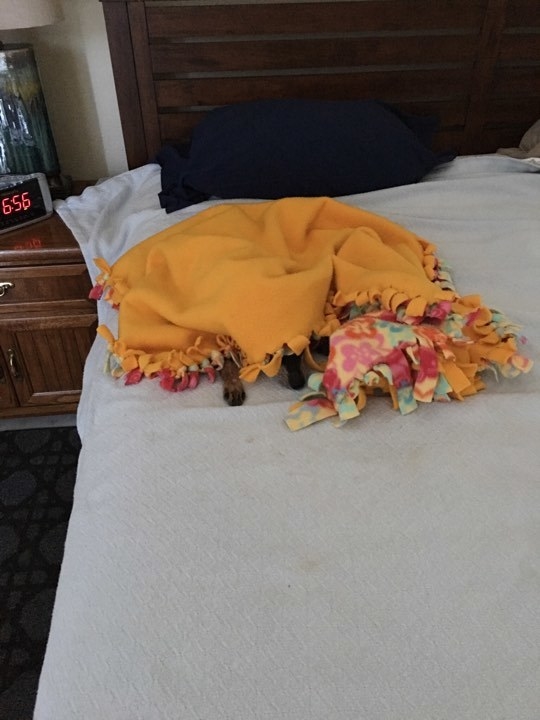 Even though Andrews knows she might not have much time with Jake, she's cherishing their every moment together.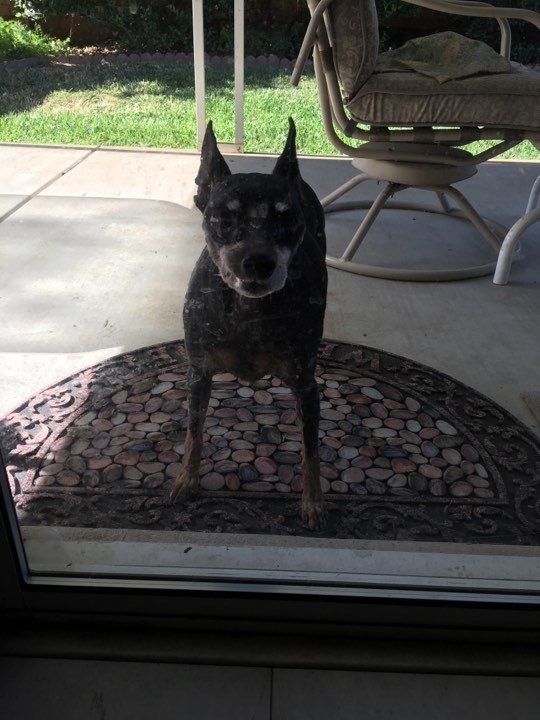 Sorry, there's something in my eye.