Alex Patterson wanted to orchestrate a meaningful proposal for his boyfriend of two years, Benjamin Mize.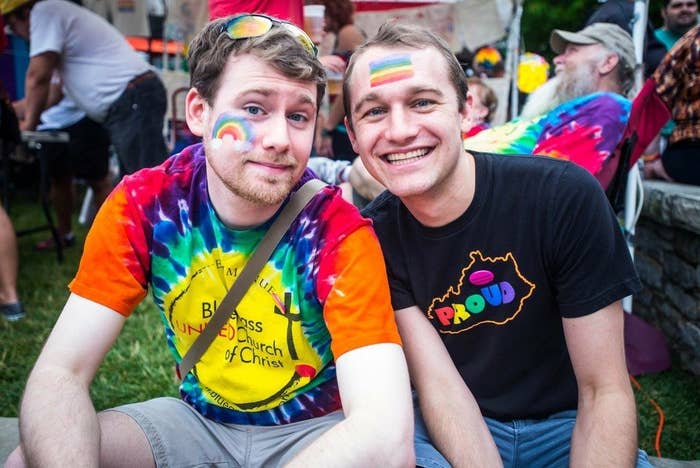 Patterson popped the question after successfully surprising Mize and their guests with this pièce de résistance on Sept. 19.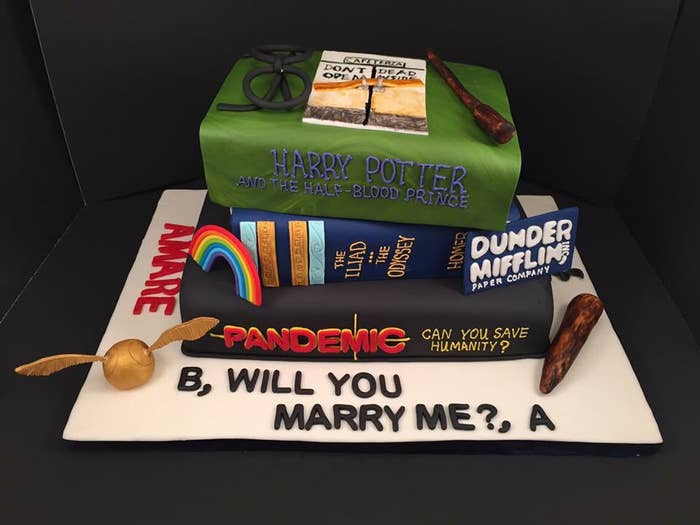 Every element tells a story about Mize and Patterson as individuals, and as a couple.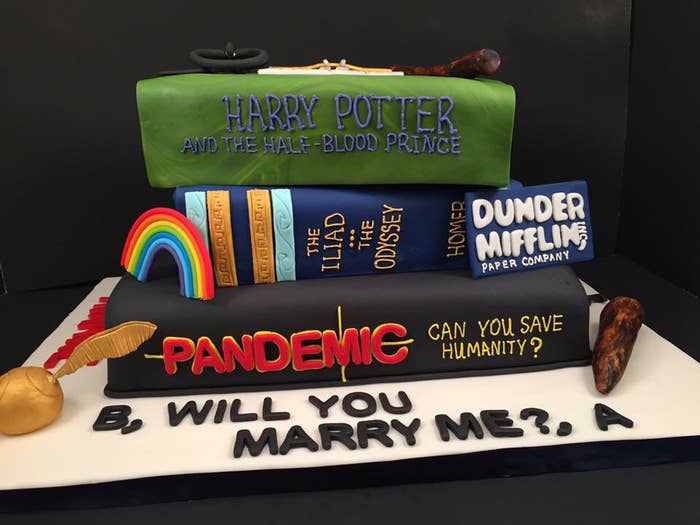 Patterson also incorporated "Amare," the Latin word for love, and a wooden stake as a nod to Buffy the Vampire Slayer.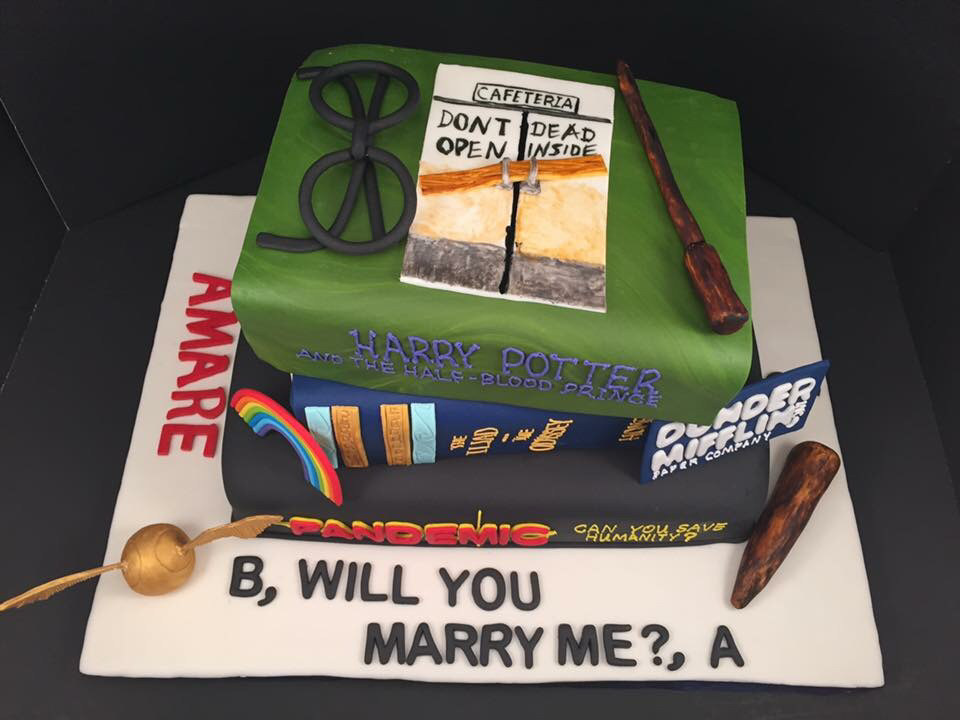 "I felt like I was commissioning a sculpture, not a cake," Patterson said.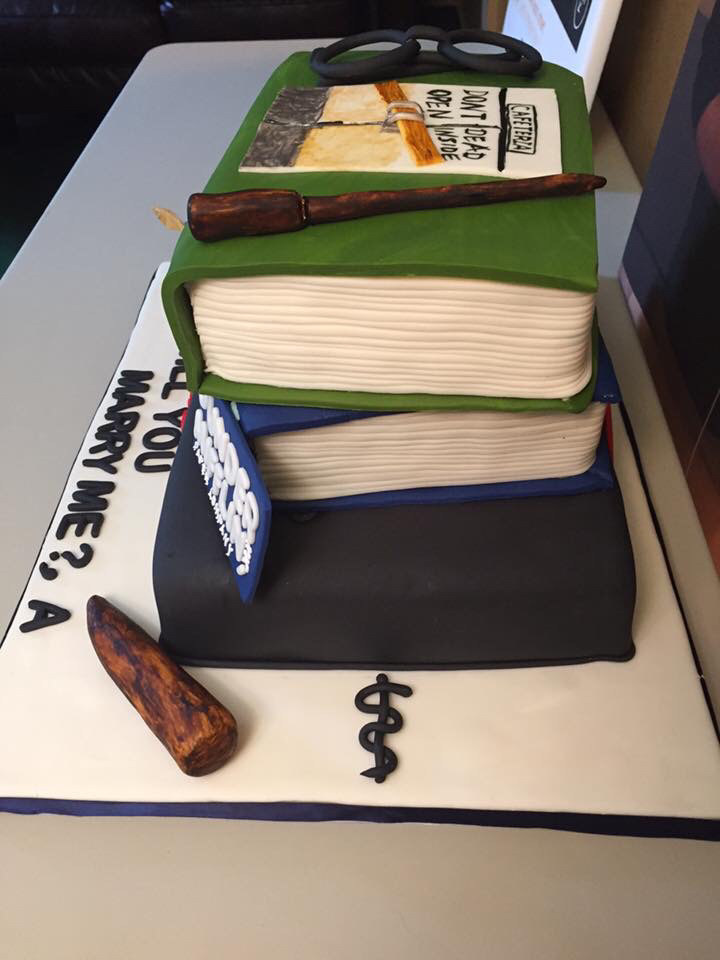 As if these two can't get any cuter, the story behind the ring is equally awesome.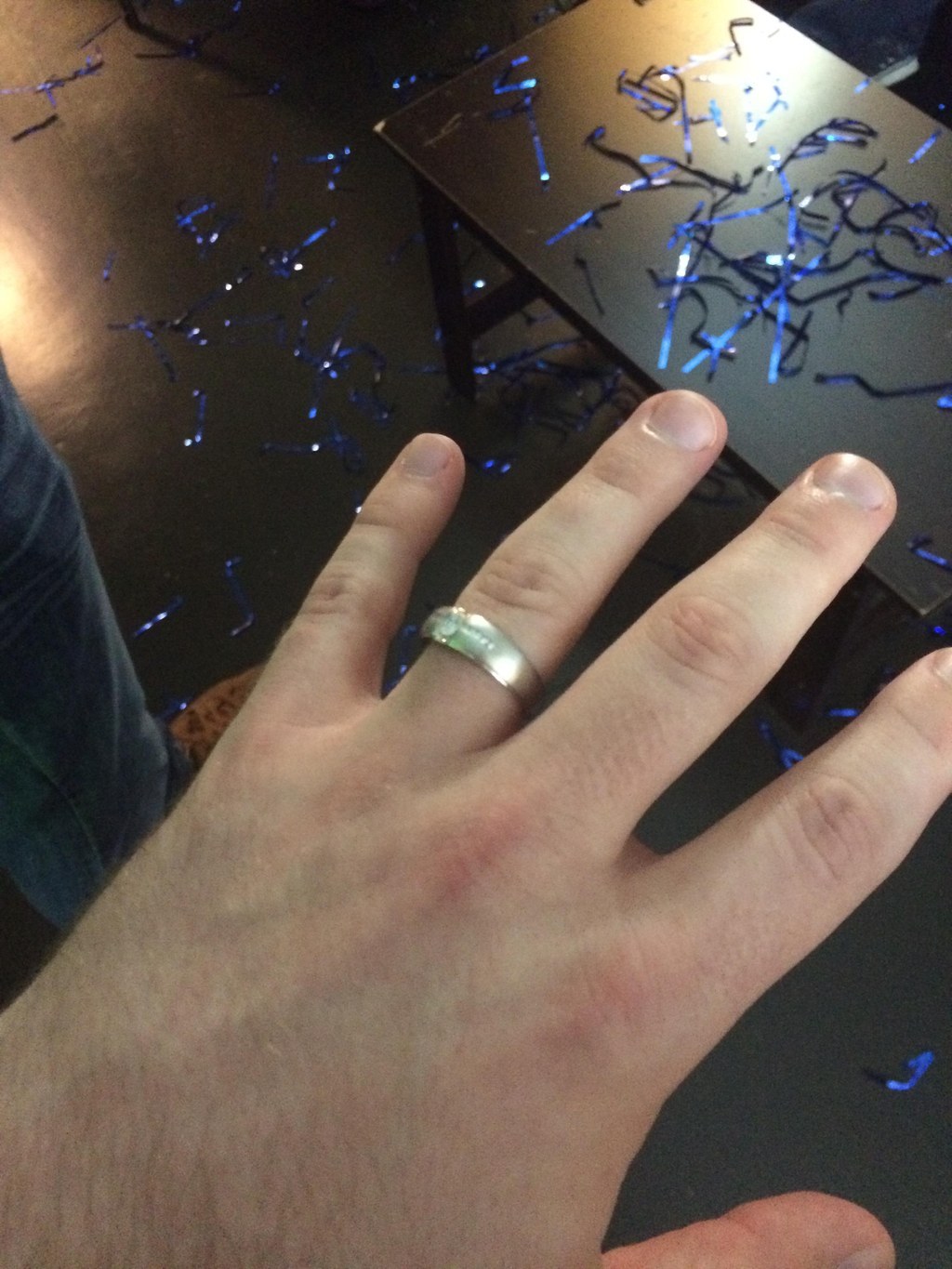 As of now, they don't know if — or how — they'll top the meaningful proposal at their wedding.