This Hero Bride Responded To A Car Crash In Her Wedding Dress
Proof that every day is an on-call day for first responders.
Newlyweds Sarah and Paul Ray are both paramedics, but they never expected they'd be on the job on Oct. 3, their wedding day.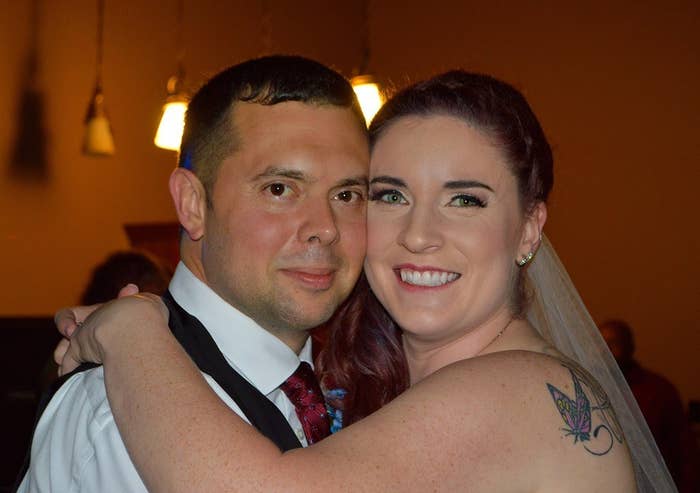 An hour after their ceremony at the Clarksville Grace Church of the Nazarene in Clarksville, Tennessee, Sarah got a call from her father saying he'd been in a car accident.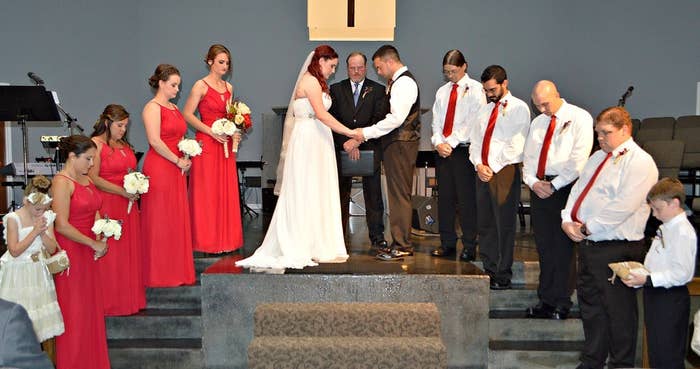 Sarah and Paul rushed to the scene, not just because they're paramedics, but because family was involved.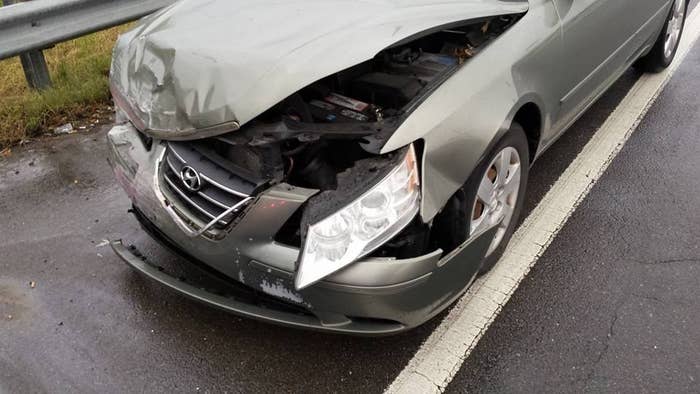 Her father and grandfather were able to to walk right away, but her grandmother (pictured here) was in an ambulance getting medical attention.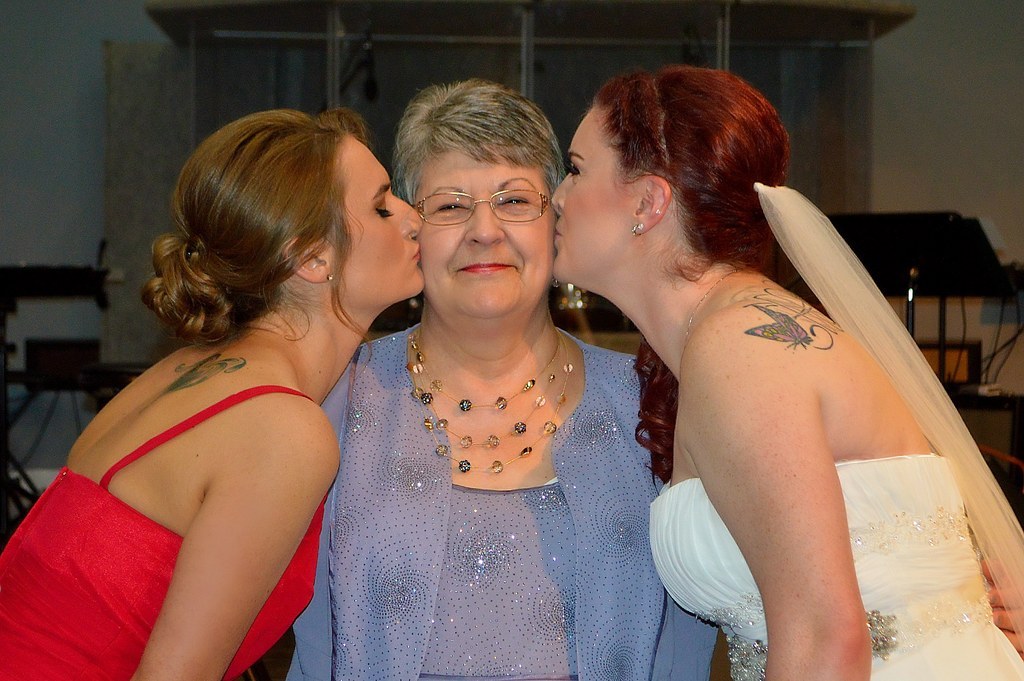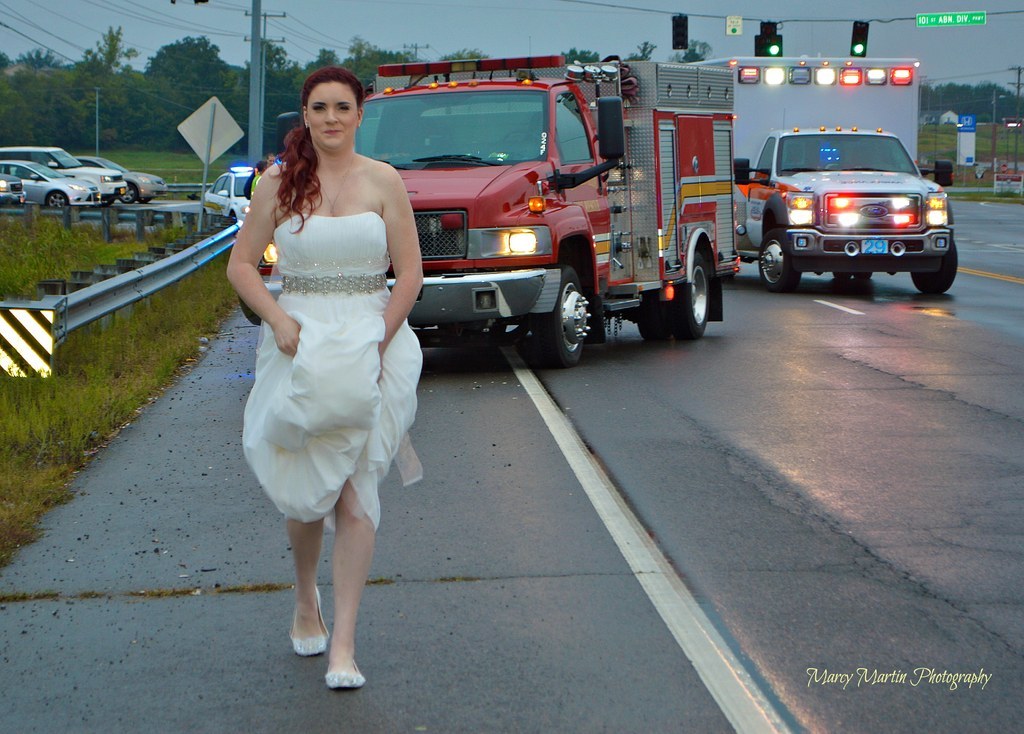 Sarah described the expression on her face as, "Really mom, you're taking a picture right now?"
Still, Sarah shuns the "hero" label that's been bandied about since her mother shared the photo on Facebook.