Cindy and Matt are just a couple of gorgeous newlyweds who happened to have maybe the most stunning Harry Potter-themed wedding ever.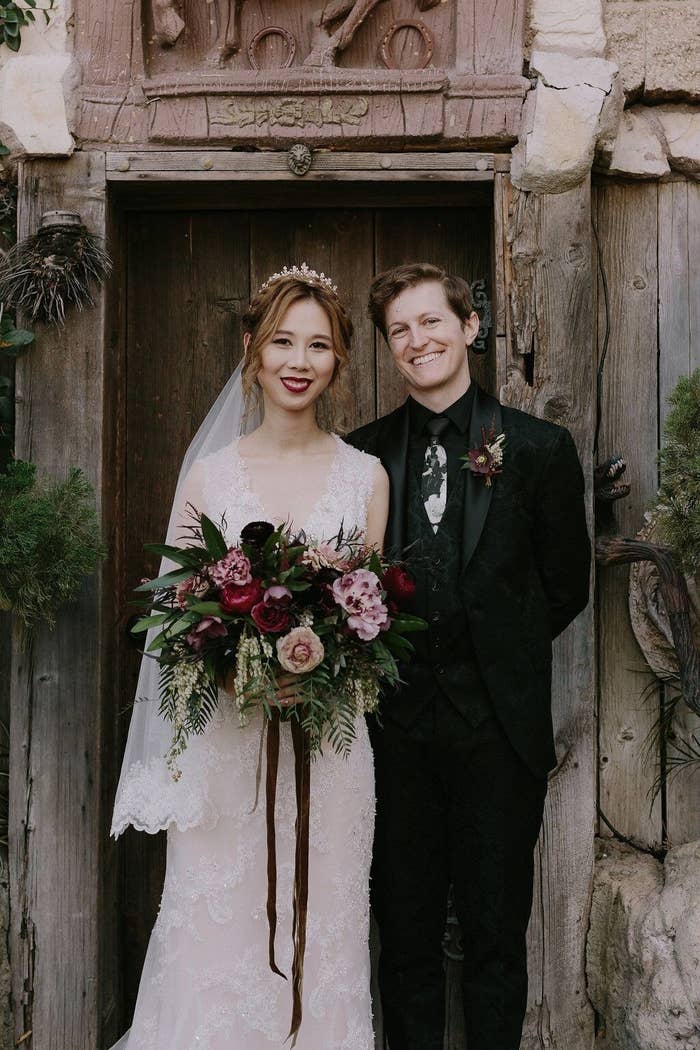 Exhibit A: Their Marauder's Map wedding invitation.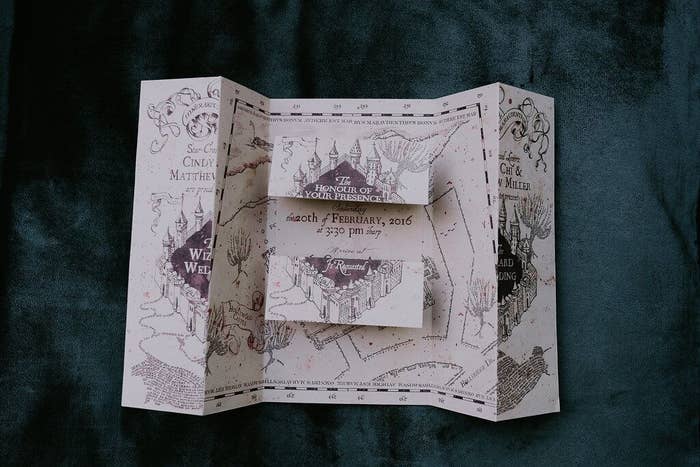 They enhanced their enchanted ceremony by writing their vows on Potter-worthy parchment.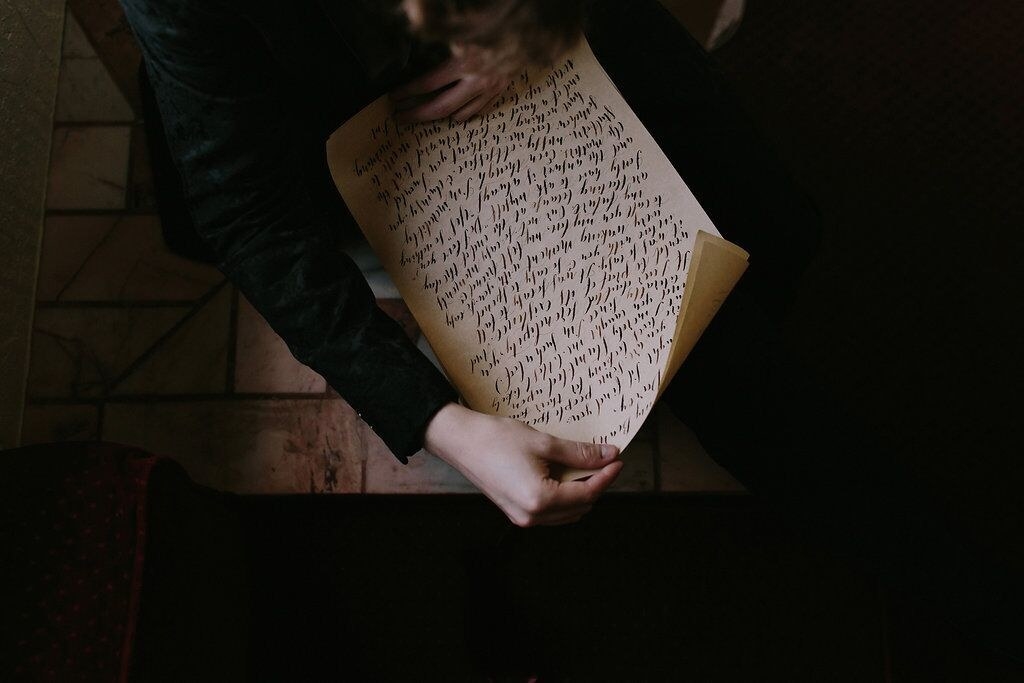 They also put wands on each of their guests' seats, which were used as a post-ceremony send-off for the couple.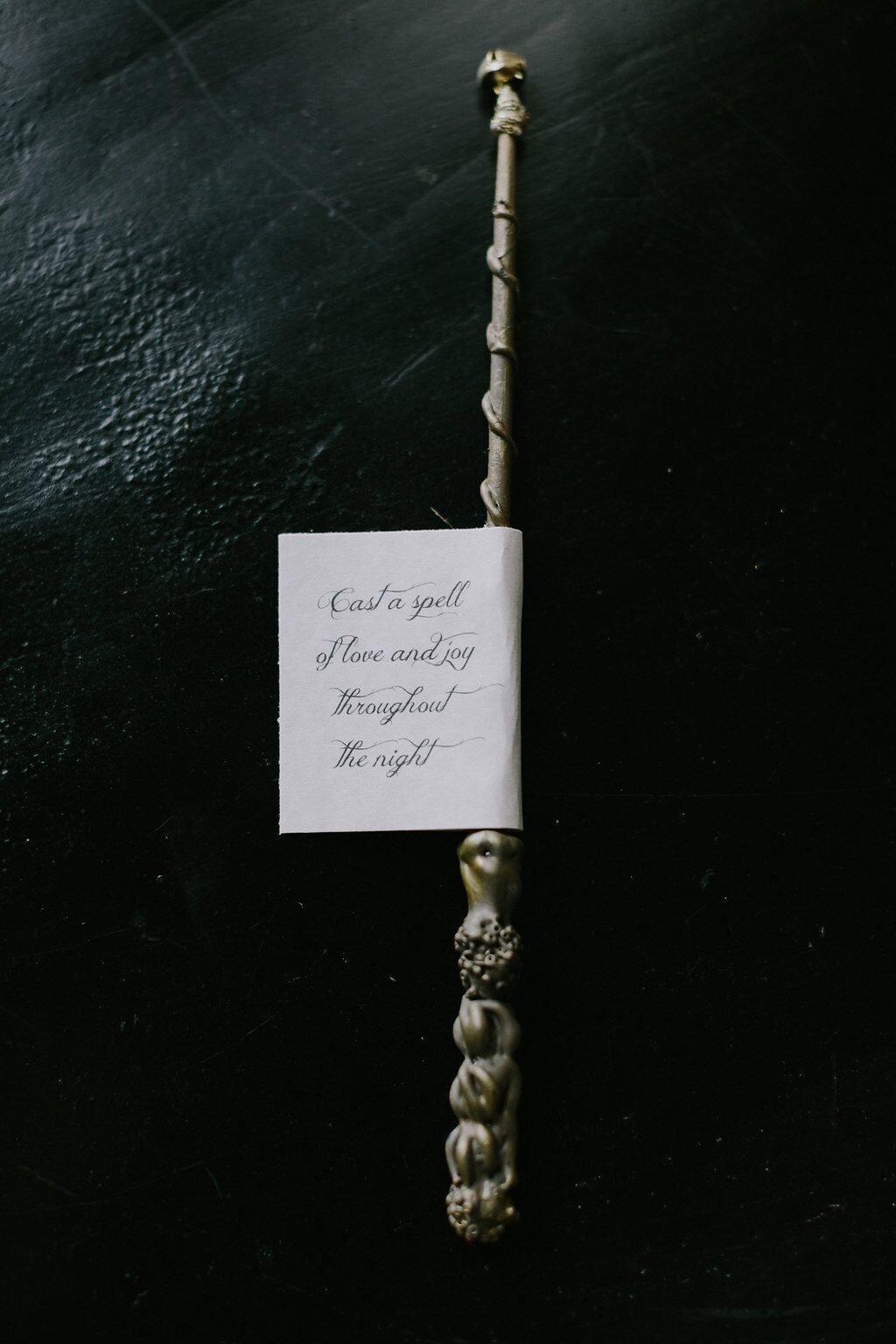 Some guests, like one of Cindy's coworkers, arrived decked out in their finest themed gear.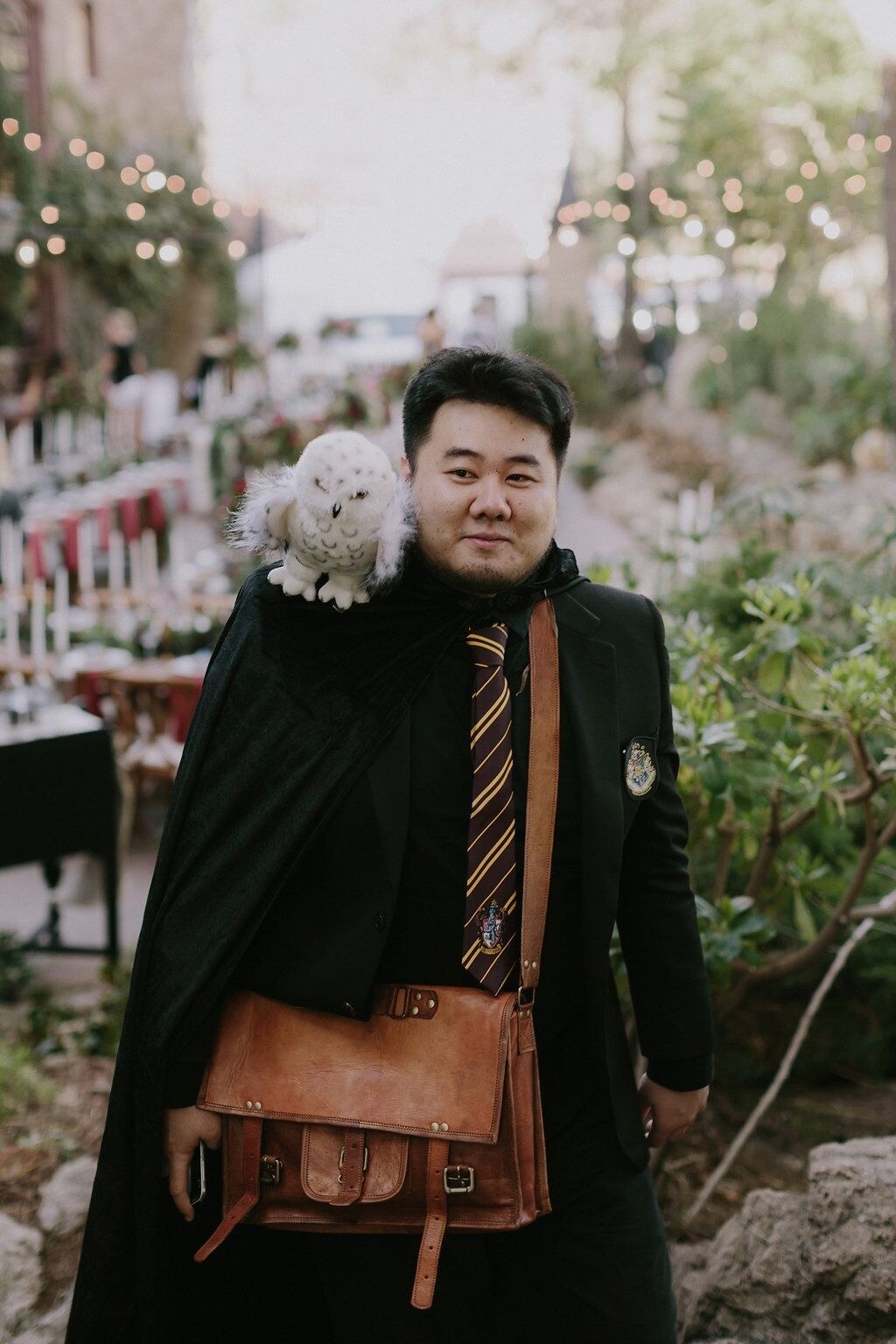 While others donned wigs and fur capes to channel their inner wolf animaguses.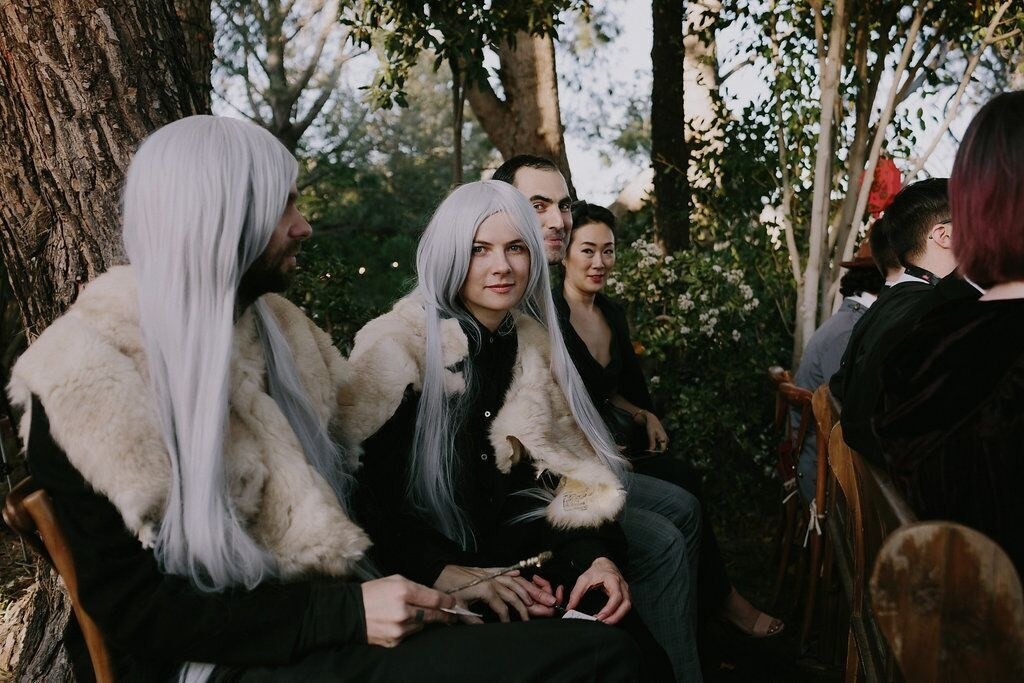 And the bridal party was stunning in bewitching black.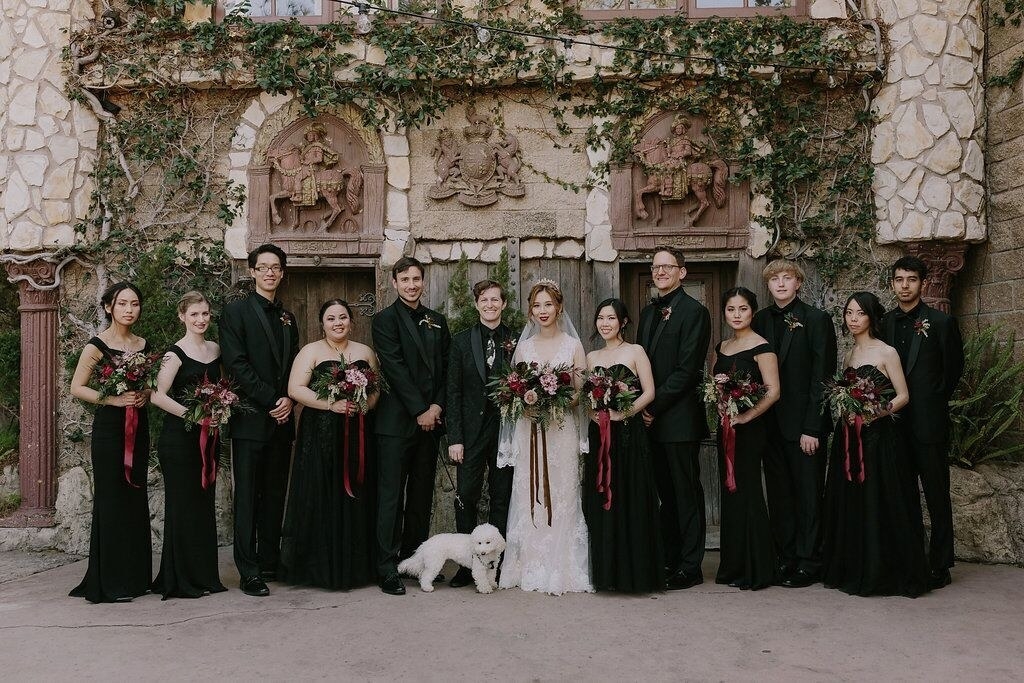 The reception was, if possible, even more gorgeous than the ceremony.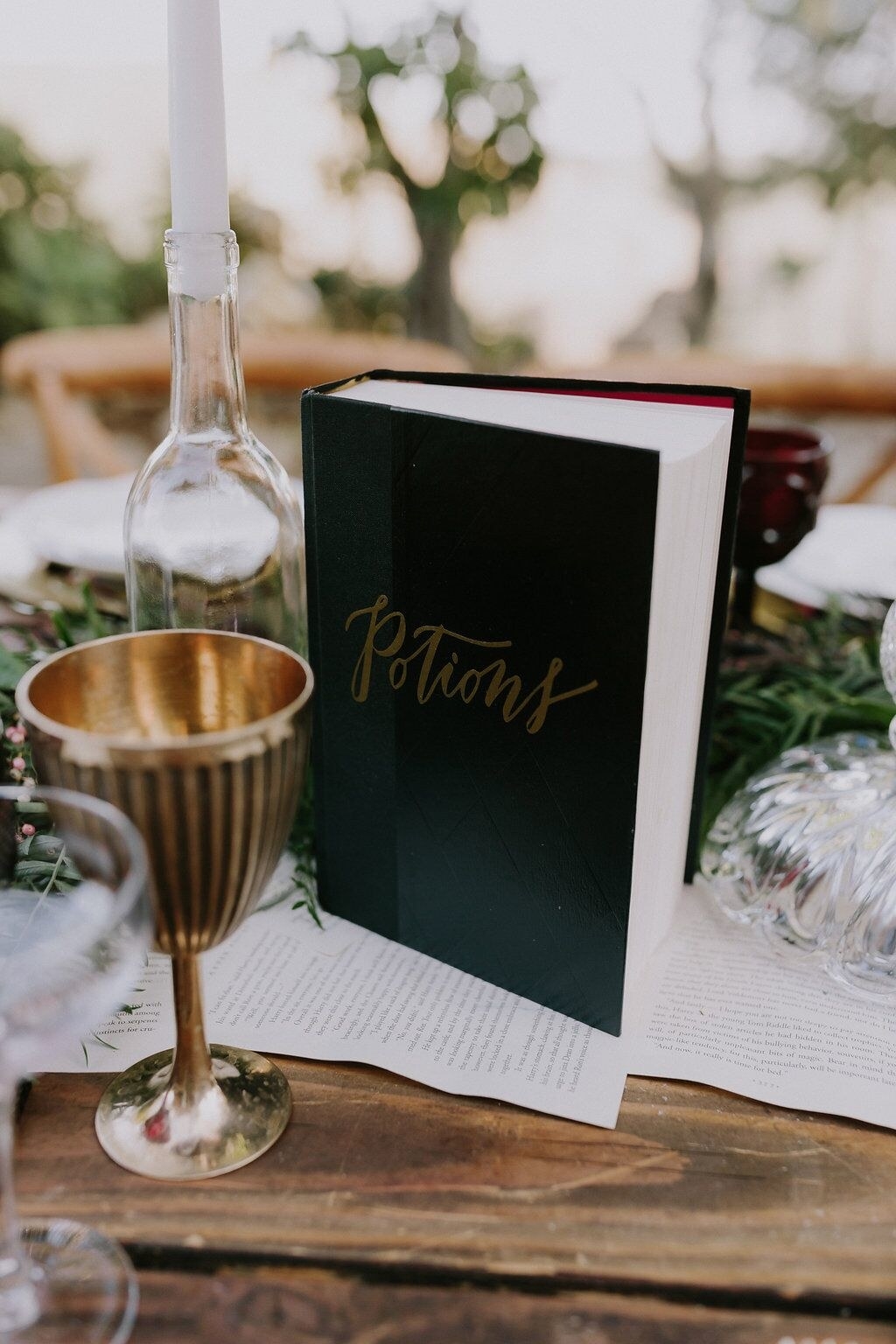 Guests got to sip on Honeydukes' finest potions.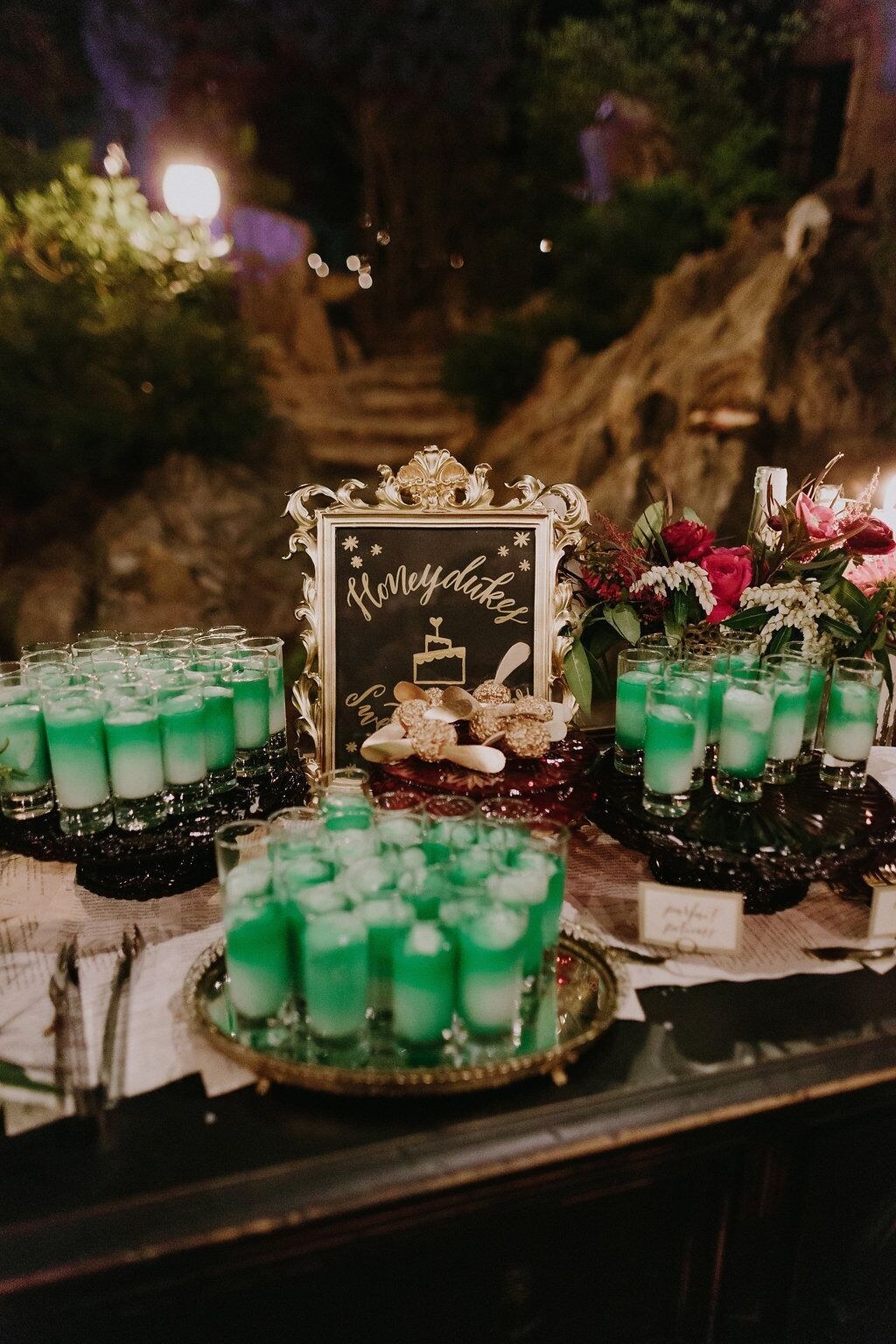 And sit in quite possibly the most beautiful setting I've ever seen with my own two eyes.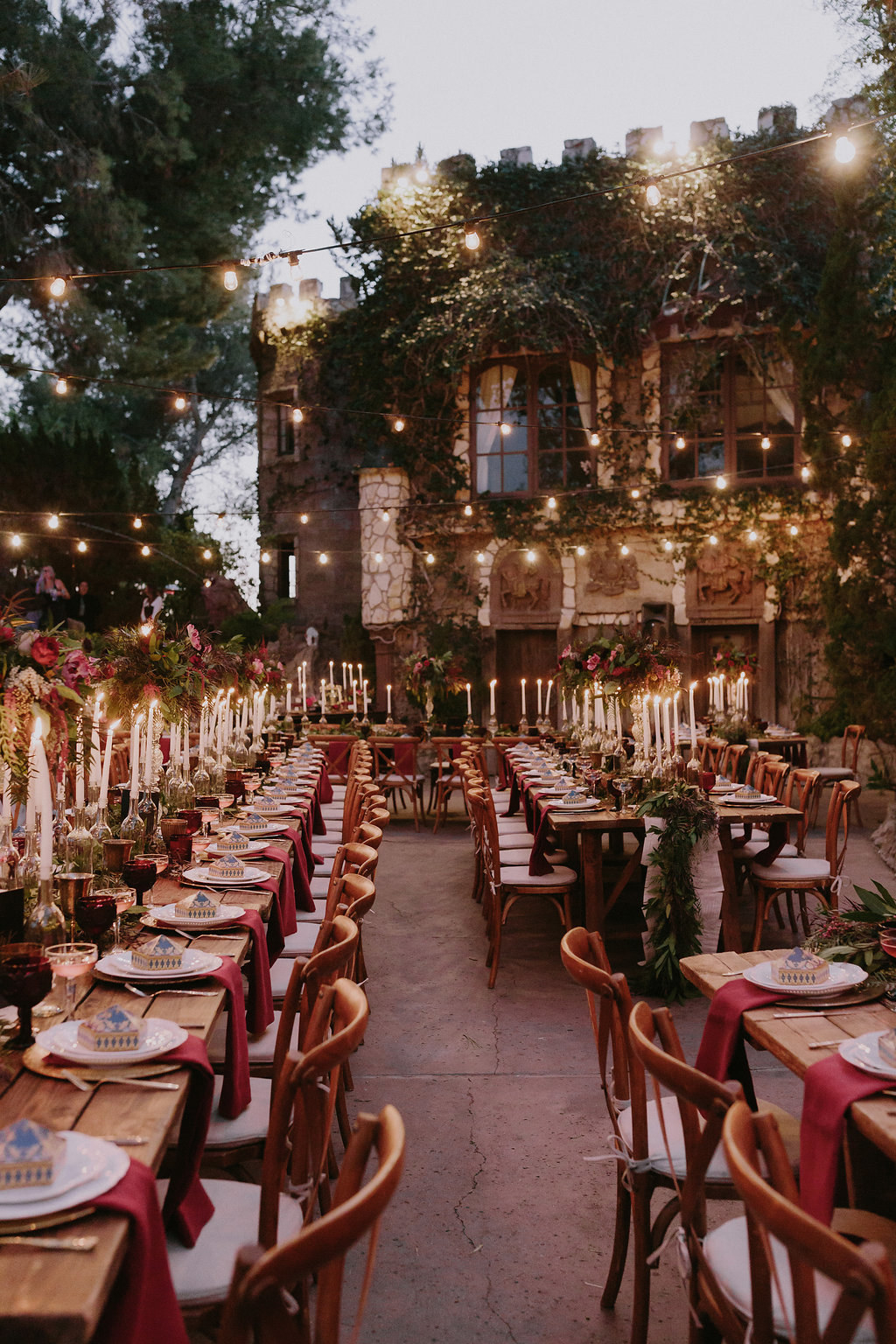 Romance managed, you two. Romance managed.