This here is a six-bedroom, eight-bathroom house situated right on a lake in Waterford, Michigan. Looks like your standard fancy suburban home from the outside, right?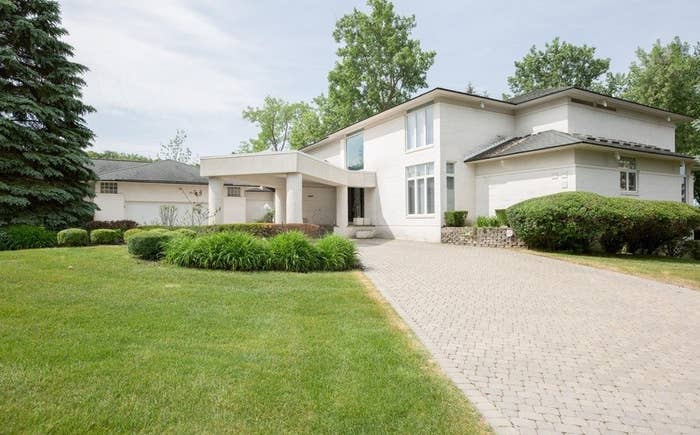 Well, on the inside, it is so much more than stucco and a porte-cochère. It is a fucking celebration of the greatest decade, the 1990s, complete with teal walls, pink carpeting, and all of the black accents your nostalgic heart could want.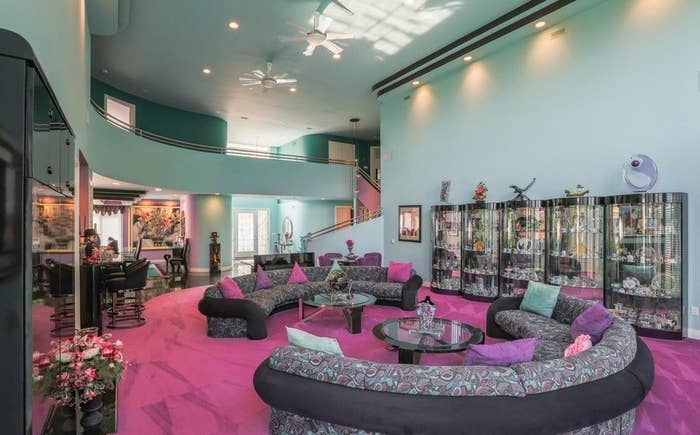 It has a gorgeous dining room where you could sit with 11 of your closest family and friends to discuss the latest episode of Friends over some ice-cold Zima and pesto.
Not to mention a kitchen that's surely stocked to the gills with Snackwell's cookies and Mistic.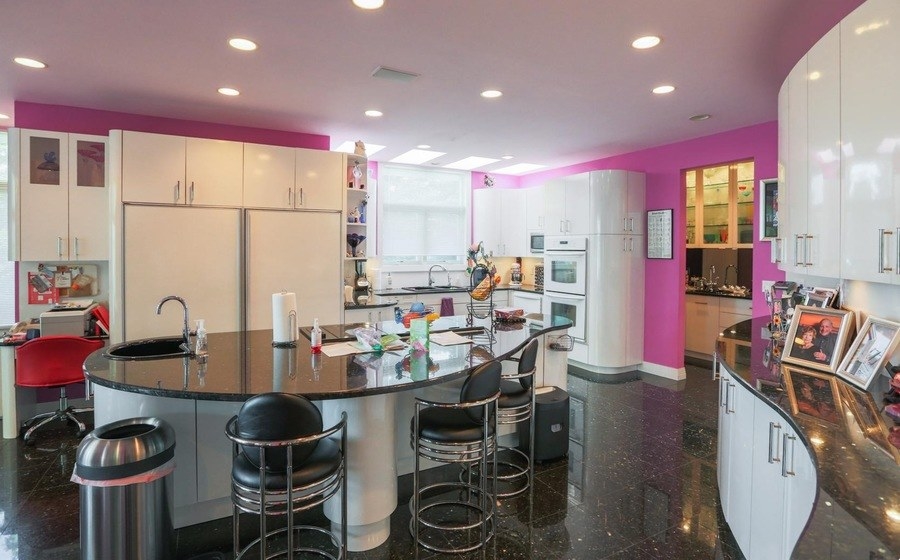 As you gaze upon the stunning den and its glossy black wall unit, you may wonder, "How much is this timeless piece of architecture on the market for?" The answer, my friend, is a cool $800,000.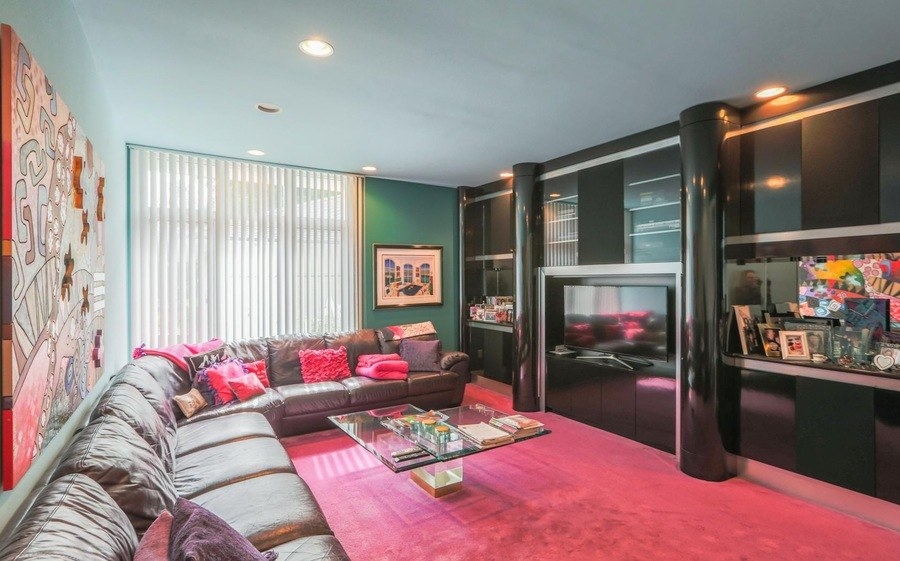 In a surprise to exactly no one, the house was built in 1996, and is being sold by its original owners.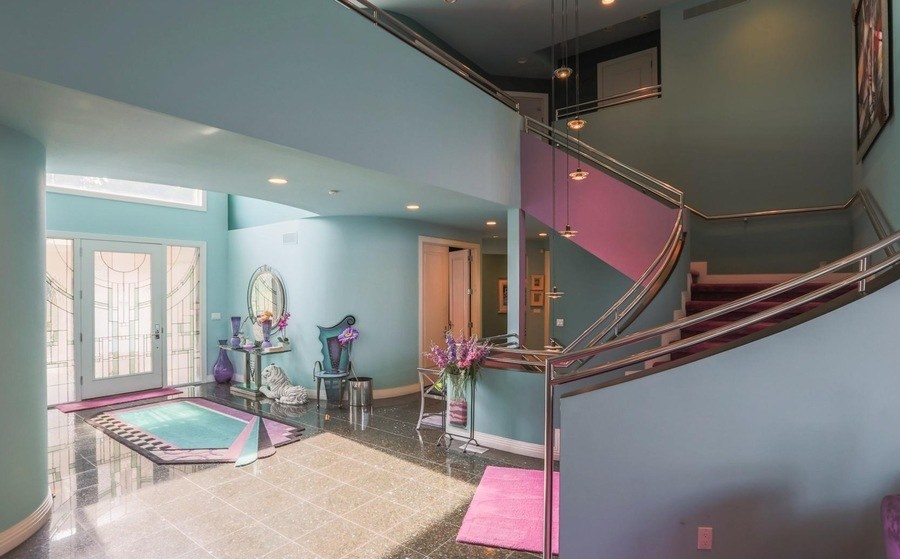 Sadly, the furniture, including many sculptural-looking chairs and jazzy paintings, is not included in the asking price.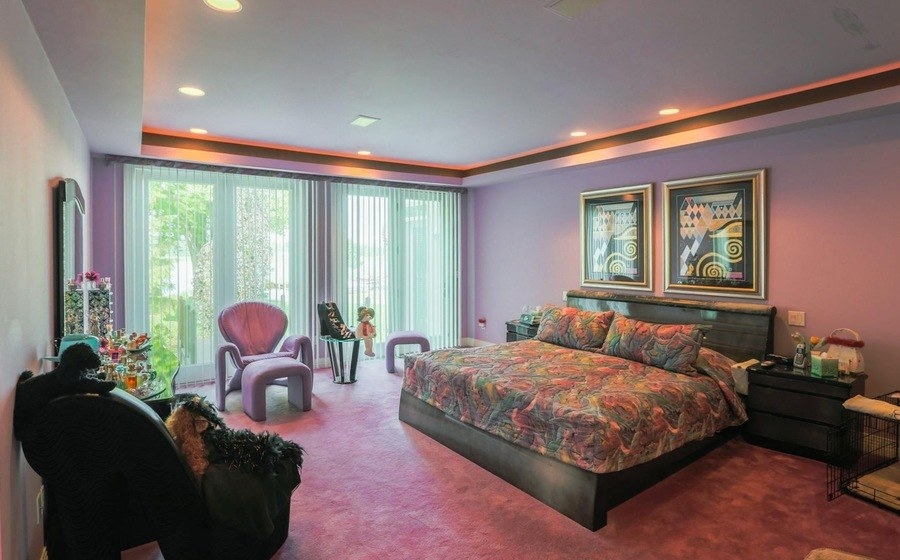 That probably also means that those Beanie Babies, the Compaq computer running on Windows 95, and that painting everyone and their parents had are not for sale, either. 😢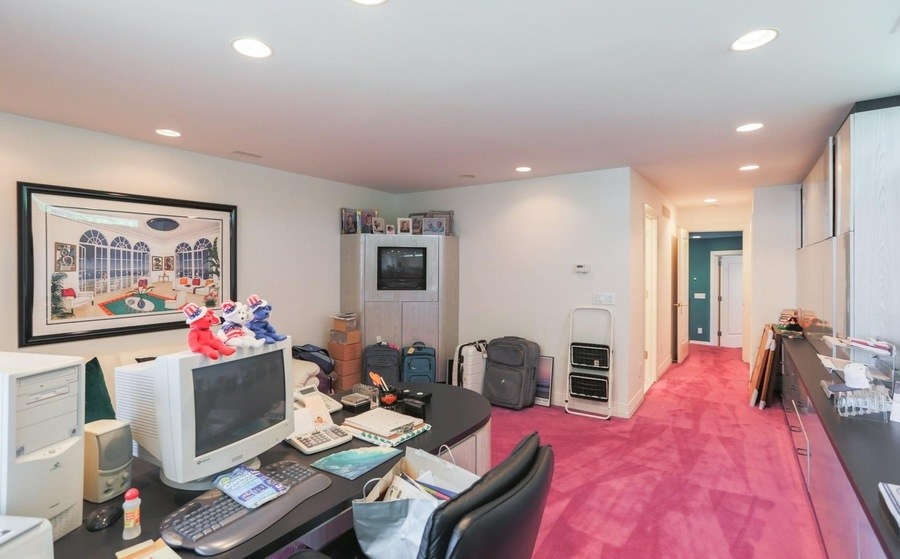 But fear not! The lucky buyer will still get a bathroom decked out with those cool glass boxes that were EVERYWHERE in the '90s.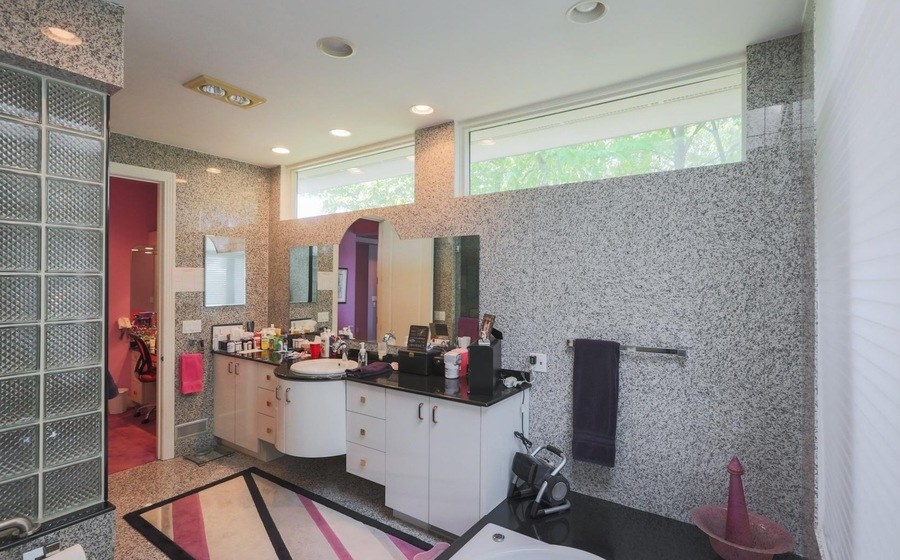 They'll get a screening room that's just begging for repeat showings of Independence Day and The Sandlot.
They'll get a finished basement that's made for trading Pogs and playing Pretty Pretty Princess.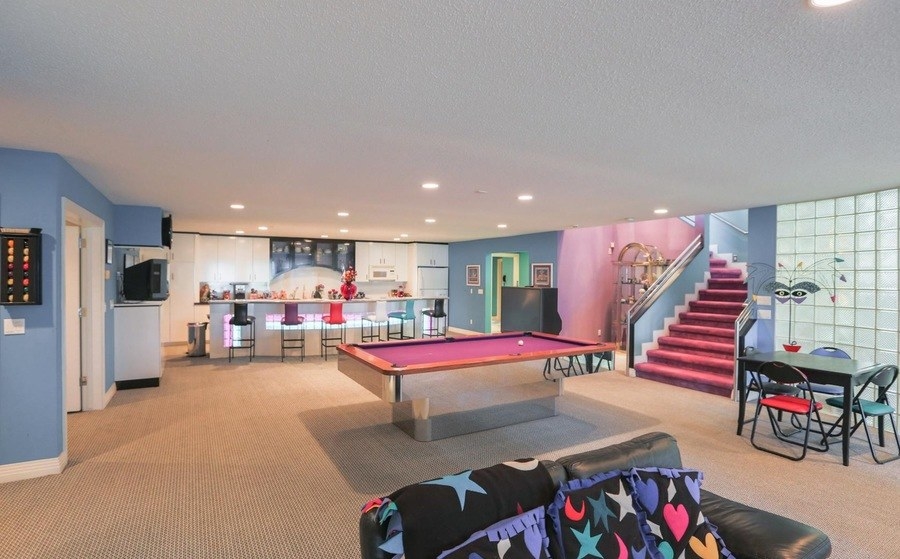 Oh, and because this is the COOLEST house of the '90s, they'll also get an indoor pool replete with randomly placed colorful squares and a reflective ceiling.