This is Kwandaa Roberts, an OBGYN with a passion for interior design and Chip and Joanna Gaines. She recently melted the hearts of HGTV lovers everywhere by decorating a dollhouse to look exactly like a house on Fixer Upper.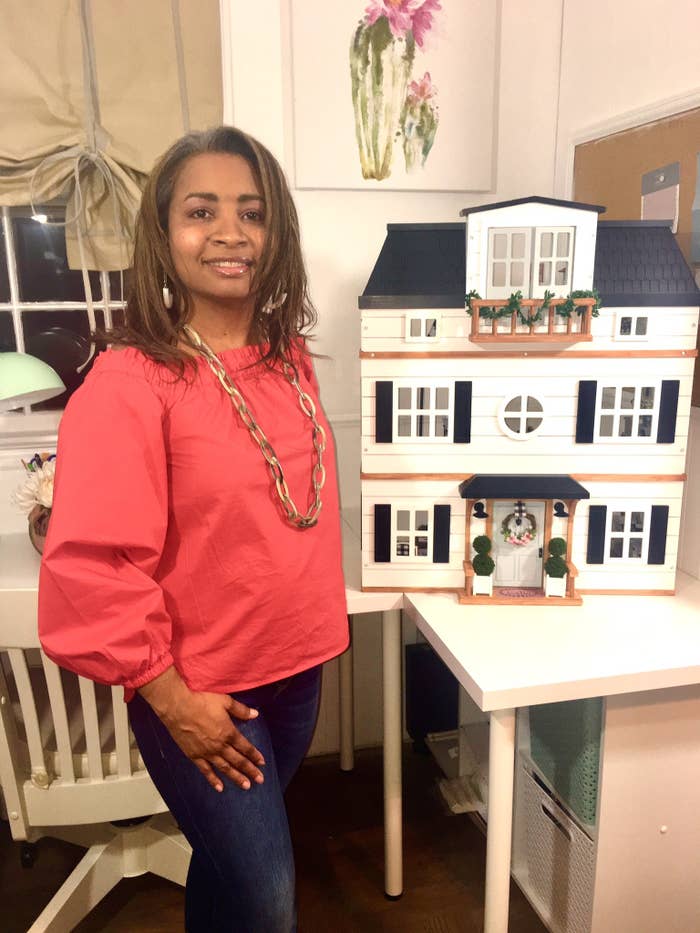 AND WHEN I SAY *EXACTLY*, I REALLY DO MEAN IT.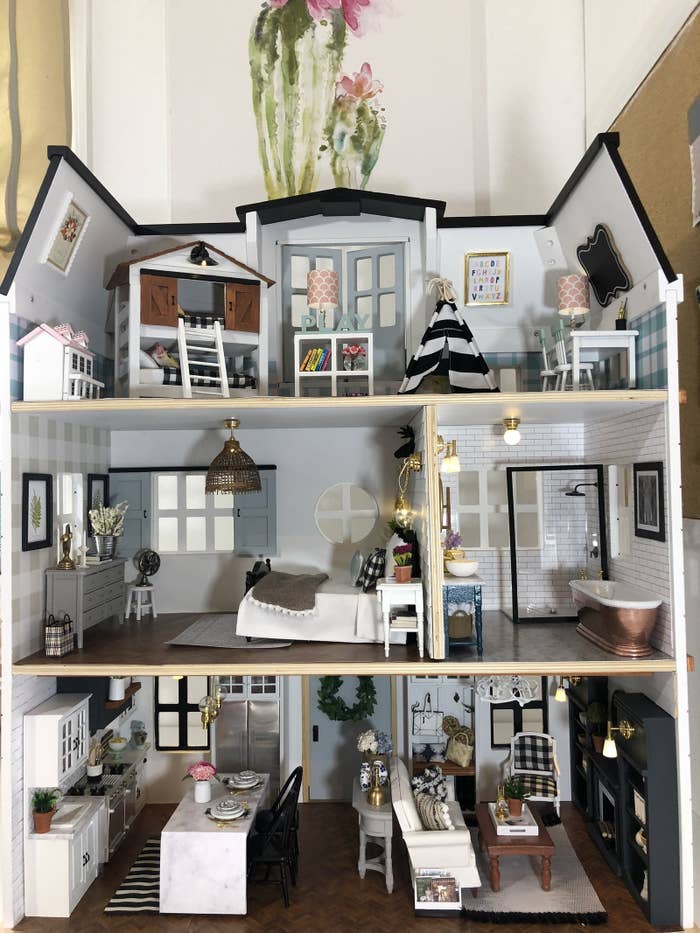 Roberts bought two wooden Magnolia collection (that's the Gaines' homewares line, for the uninitiated) dollhouses at Target, thinking that she and her friend would decorate them together.
Instead, Roberts spent two months to taking on the ridiculously impressive task of redoing the dollhouse to fit her — and Chip and Joanna's — aesthetic.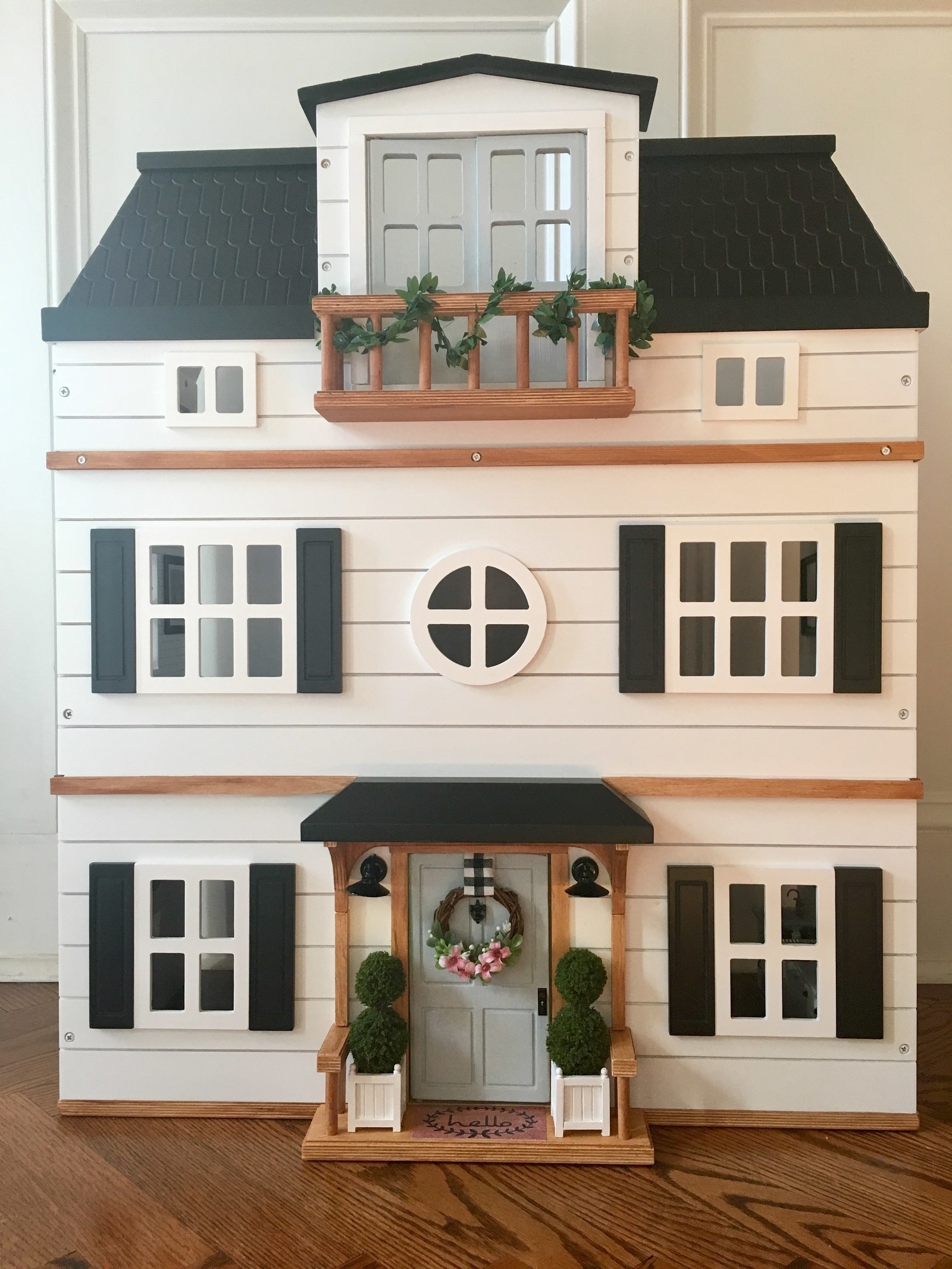 Like any good interior designer, Roberts started with the exterior. She stained the wood, repainted the doors, made the door wreath and welcome mat, and added new hardware.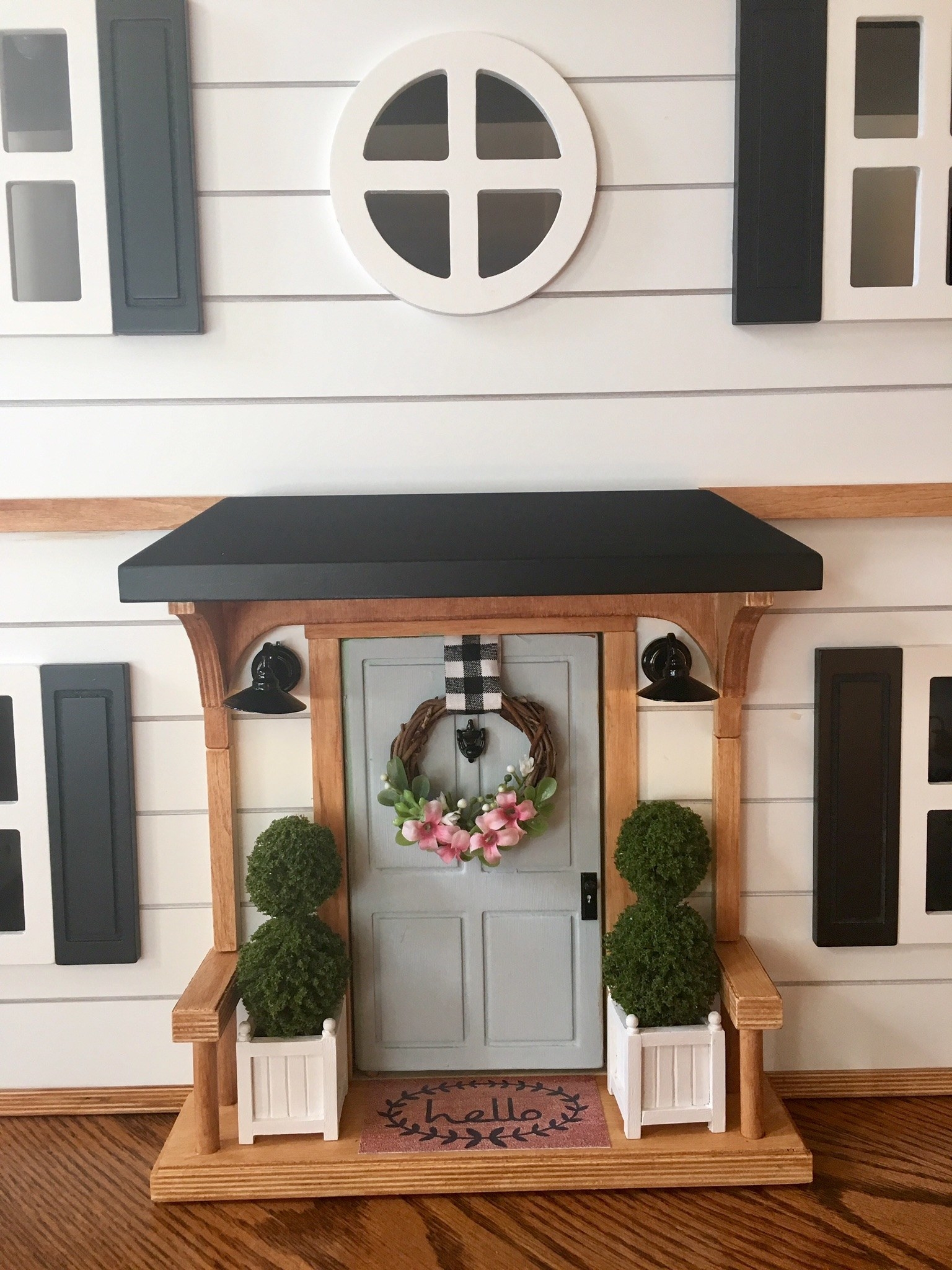 The living room is pure Waco, Texas, goodness, complete with wood beams (that Roberts stained and installed!!!!), shiplap, and plenty of charcoal accents.
And make no mistake, Roberts spared no detail — even the couch-side magazines were custom-made.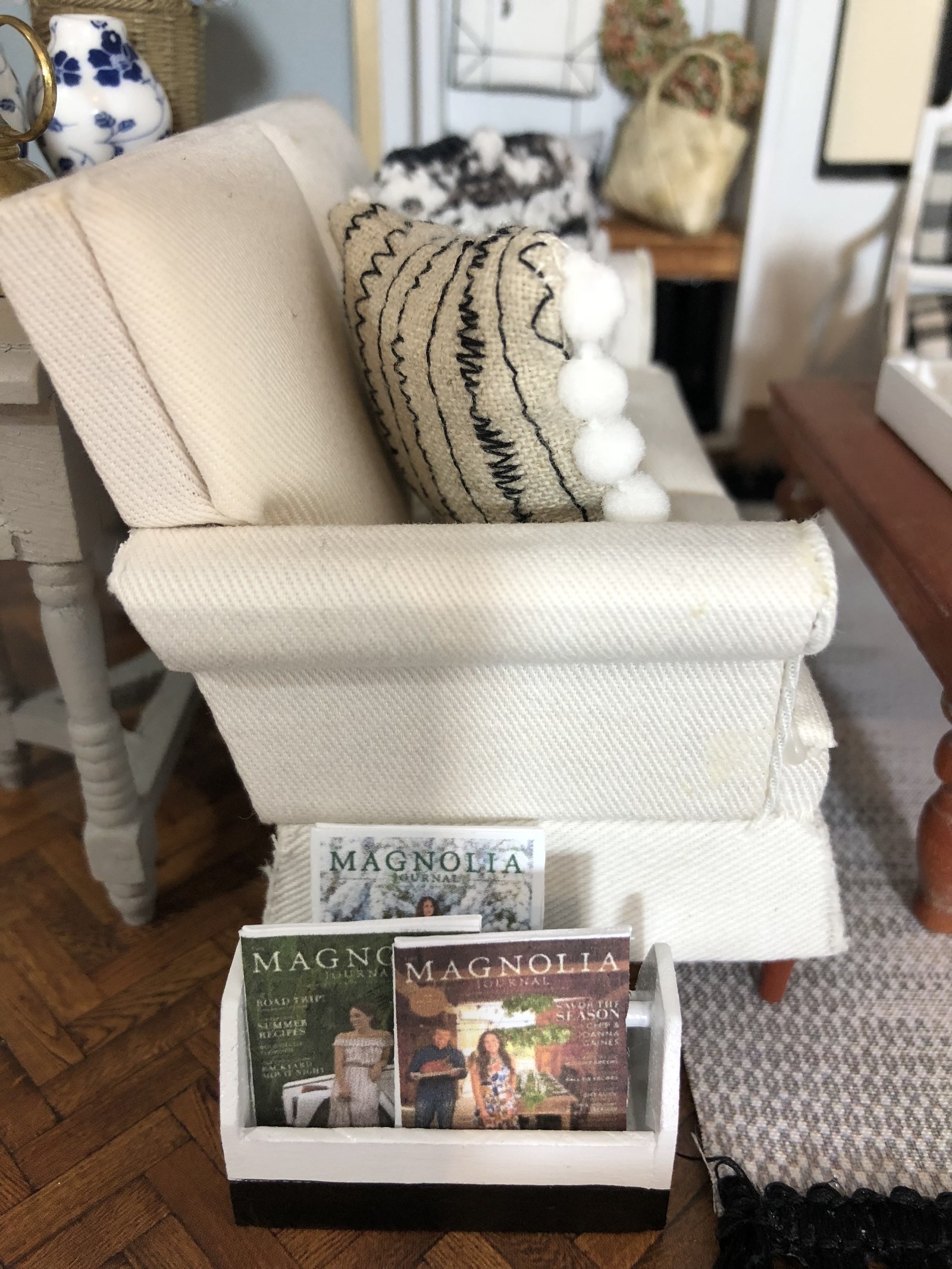 Obviously, the living area flows directly into the beautiful open-plan kitchen.
Oh, and the subway-tile backsplash that HGTV couples live for? Like the floors, "it's an image printed on glossy photo paper," Roberts said.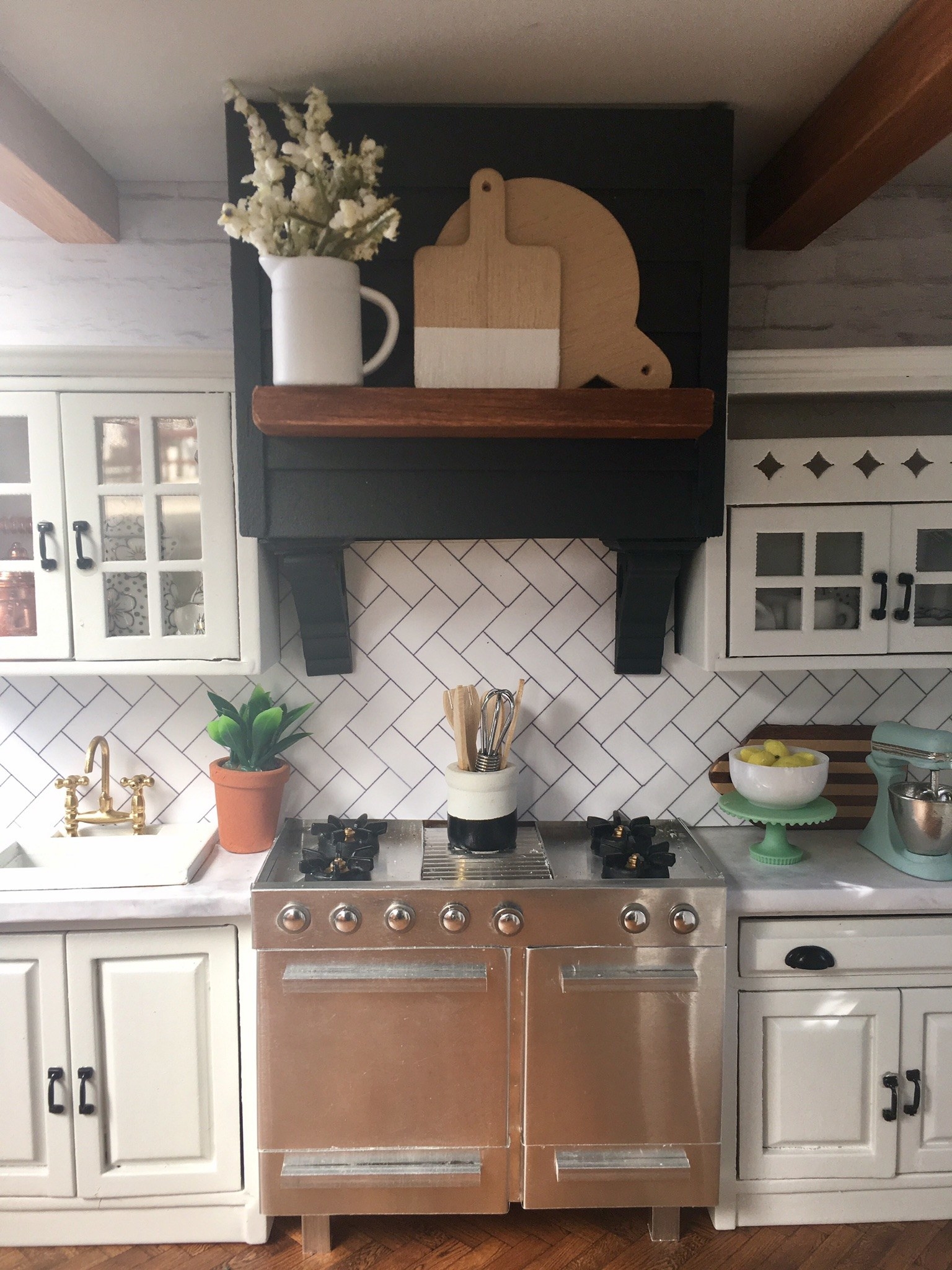 No remodeled home is complete without a dreamy bathroom, and this dollhouse is no exception — the it's her favorite room in the whole house.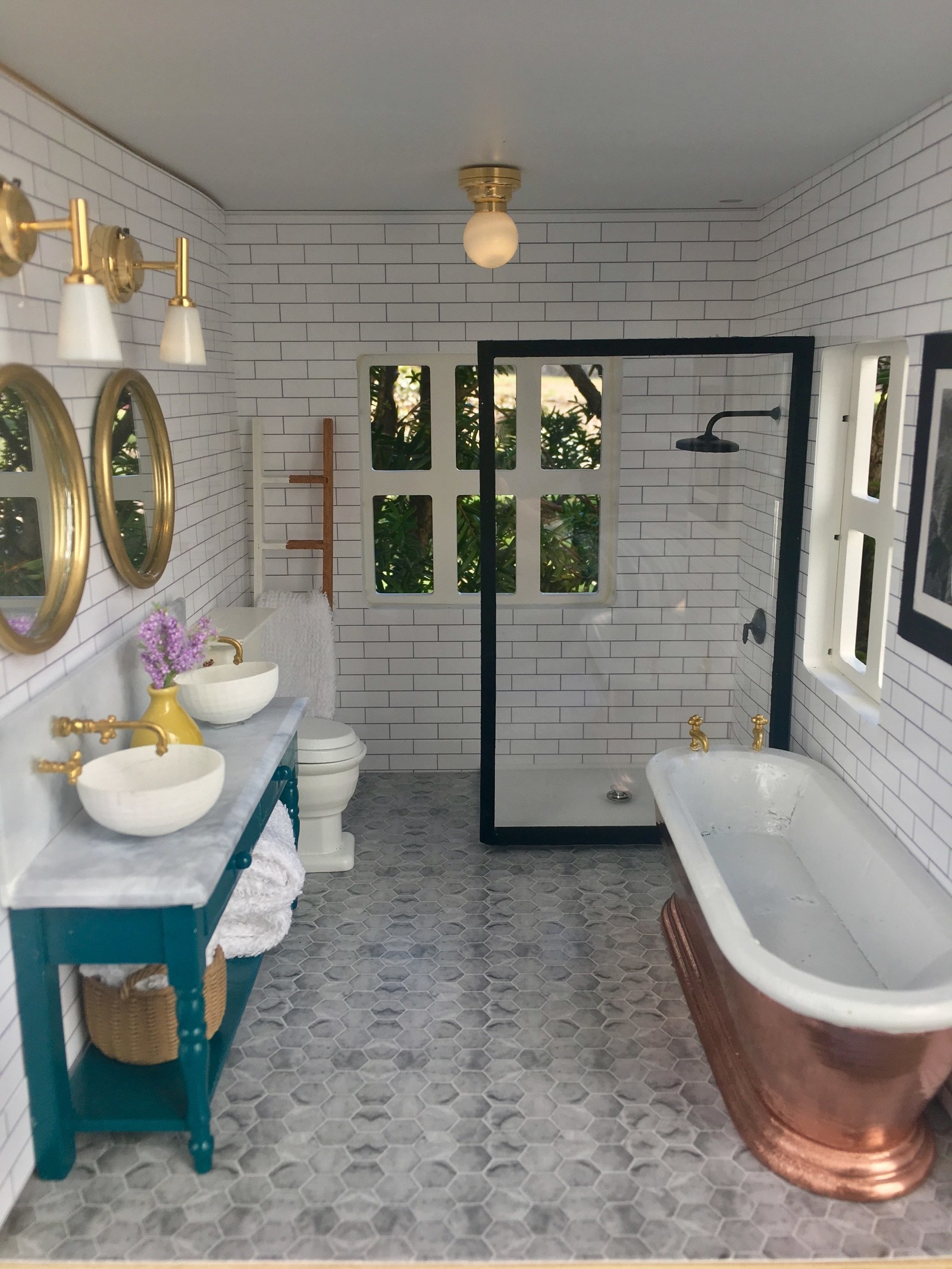 Same, tbh.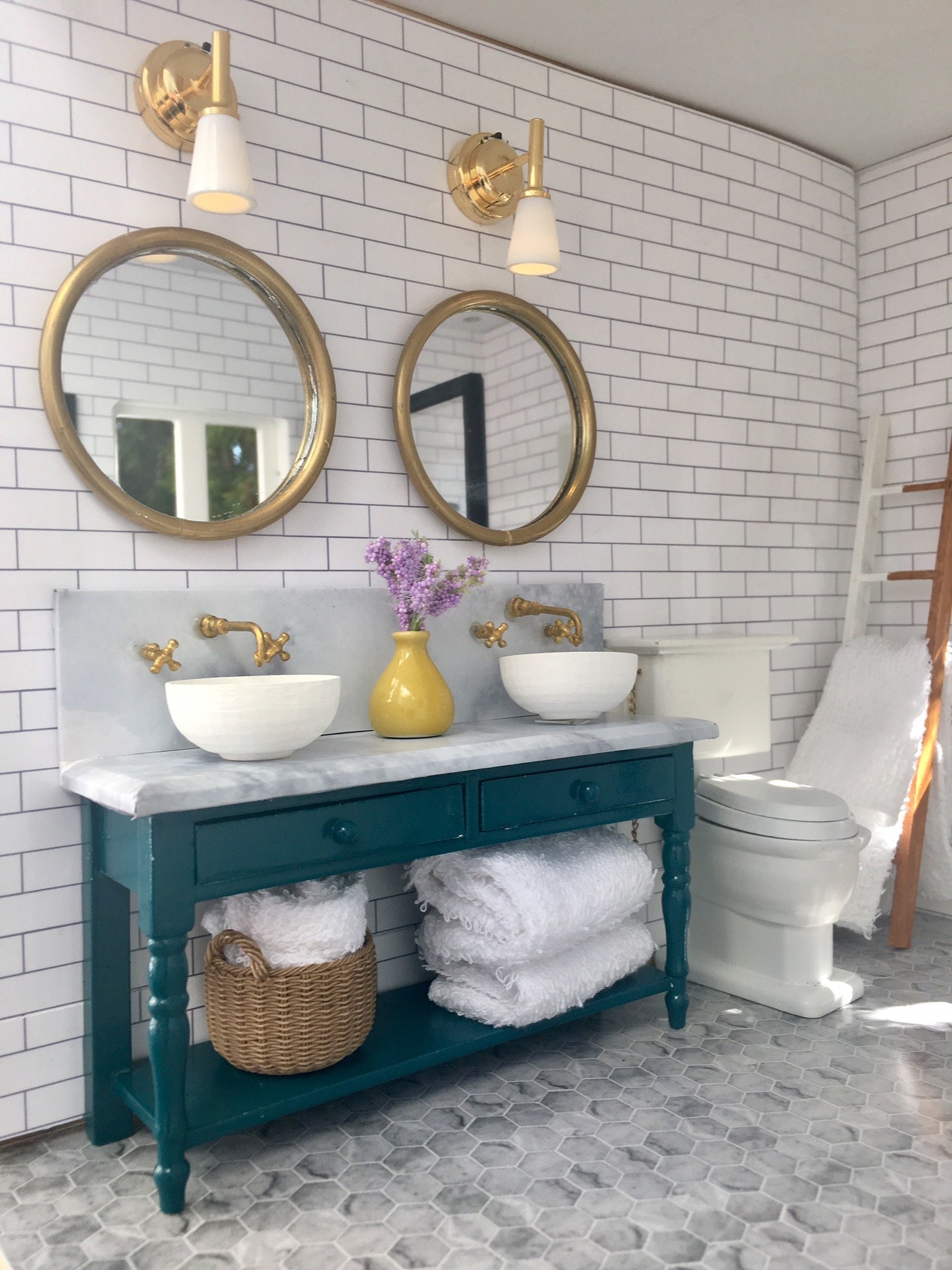 Somehow, this dollhouse master bedroom looks bigger and nicer than mine, thanks to Roberts's handmade bedding and rug.
The final room is the "girls' room" in the attic, which has a bed based directly on one Chip designed on Fixer Upper.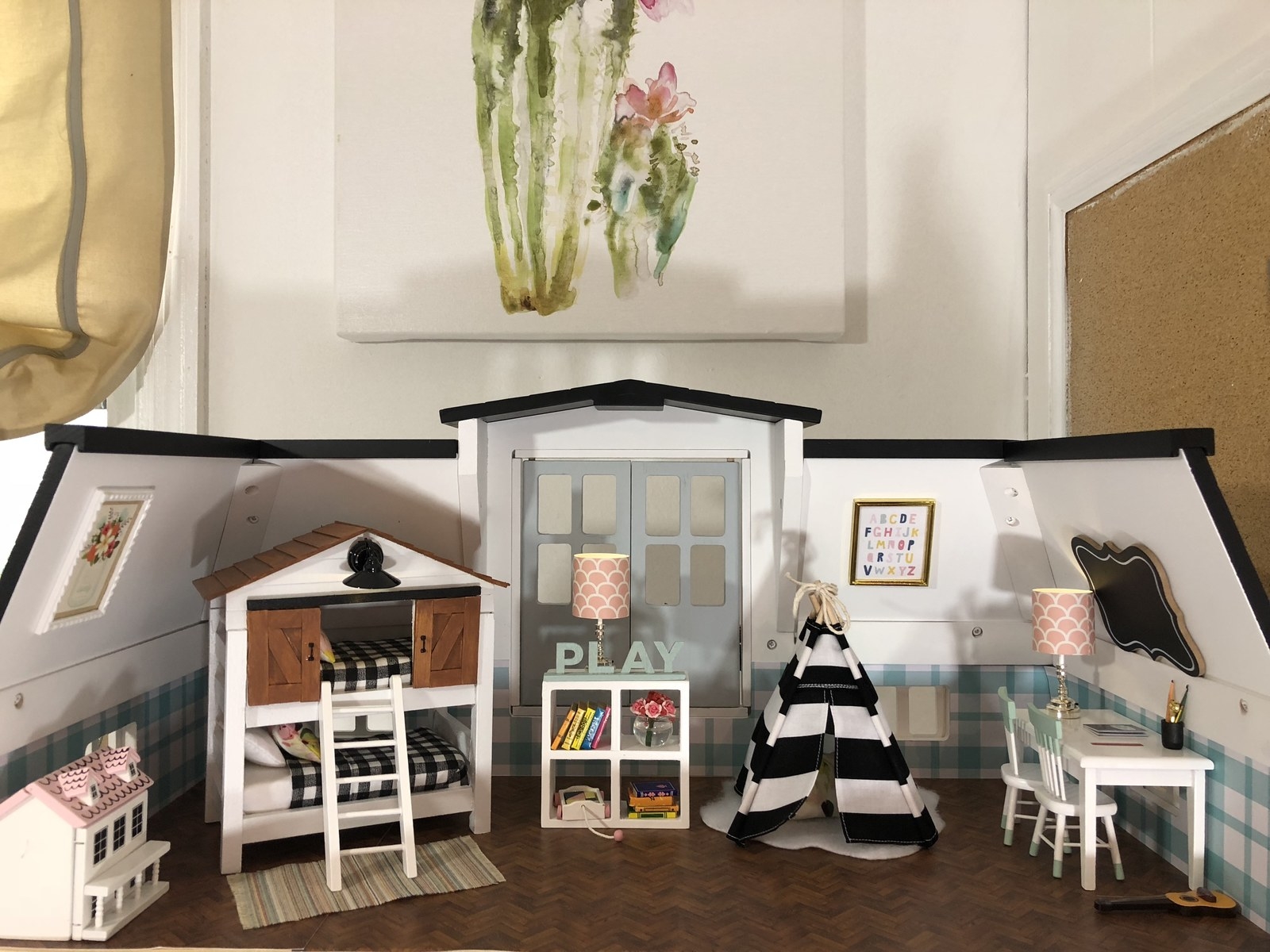 Honestly, Chip should see this as a sign that someone's coming for him (and his barn doors).
After Roberts finished her masterpiece in February, she took photos of it, put them on Facebook, and made an Instagram account for her project, in the hopes that the king and queen of Waco might see it. And finally, on March 19, they did.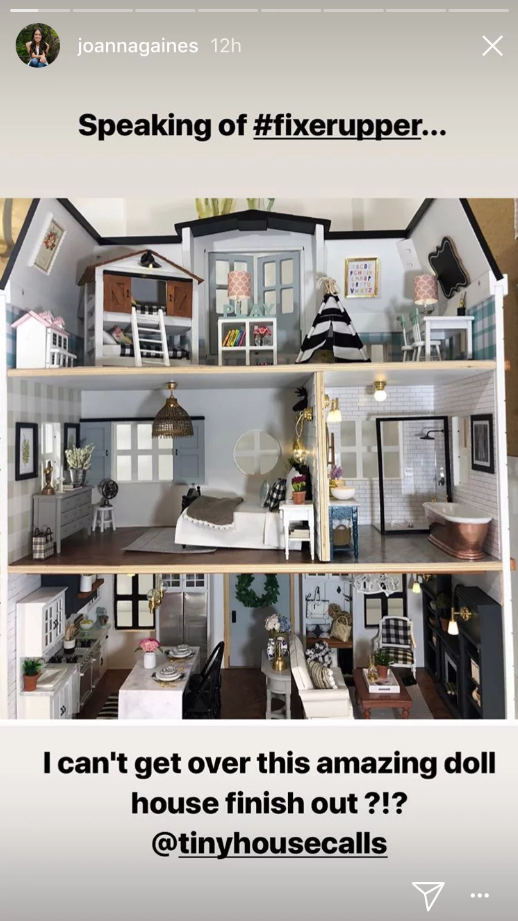 But this total pinnacle of life is just the beginning for Roberts's dollhouse frenzy. Since Christmas, she's bought three more dollhouses — a colonial, a Victorian, and a seaside mansion.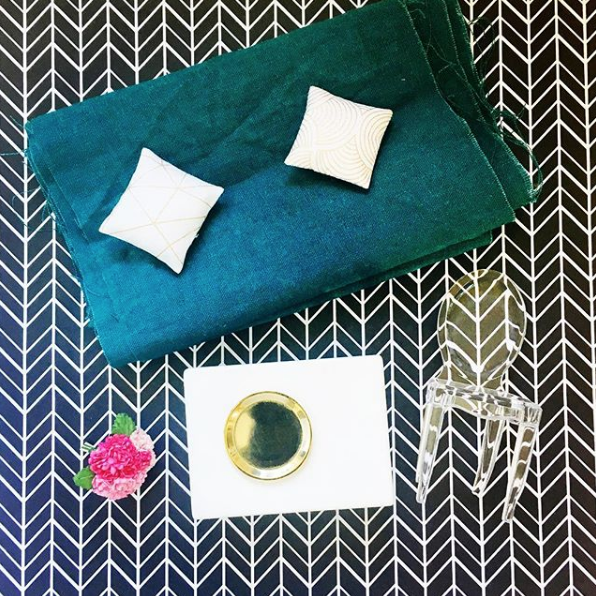 "I am an obstetrician and gynecologist, and I love it, but interior design has been my passion since childhood," Roberts said. "The dollhouse was a way for me to have a creative outlet for designing that didn't involve me redecorating my house every six months, which isn't very practical."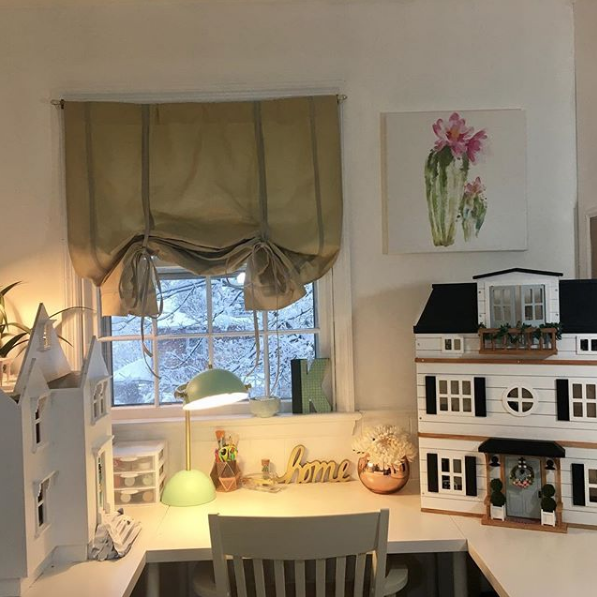 Please never stop, Dr. Roberts!