Christina Torino-Benton's June 18 wedding to Danny Benton wasn't a break from the responsibilities of motherhood.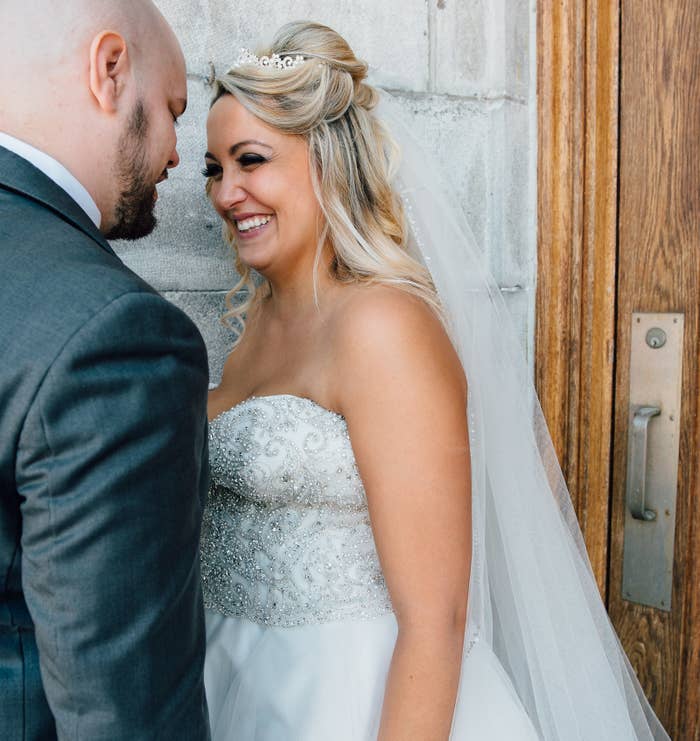 So when Gemma got hungry and started to cry during her parents' wedding ceremony, Torino-Benton did the only thing she could — she sat down in the front pew and started breastfeeding.
Earlier in the day, Torino-Benton took some beautiful bridal portraits while nursing Gemma, as well.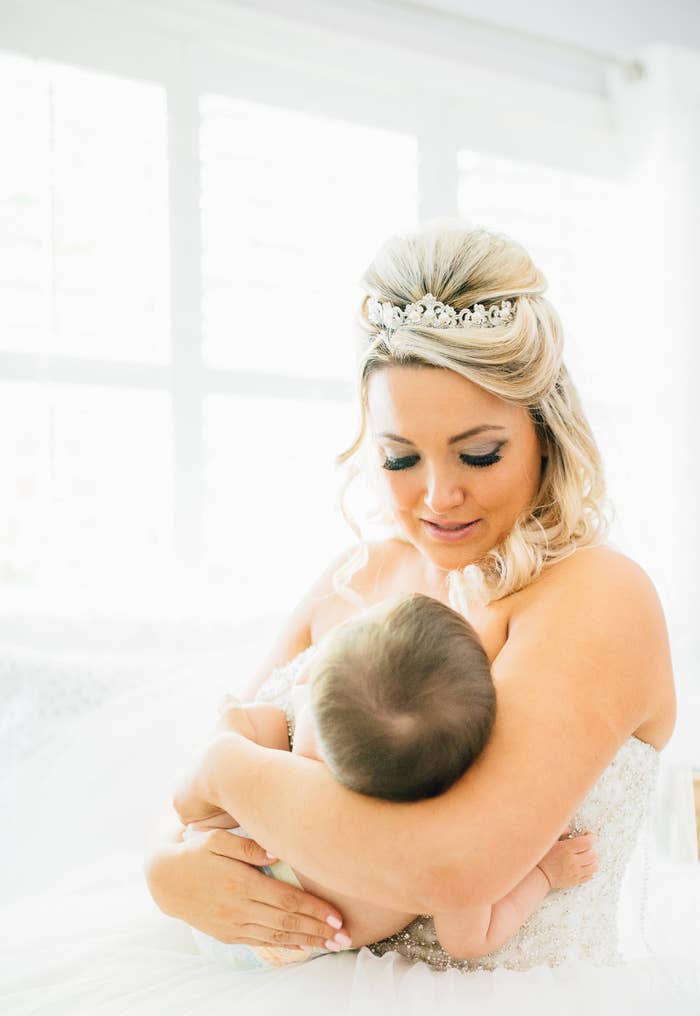 Nimmons shared the photo of Torino-Benton nursing at her ceremony on the Breastfeeding Mama Talk Facebook page a few days after the wedding, and the reaction was positive — so positive that other women started sharing their own photos of themselves breastfeeding on their wedding day.
"This is during our bridal party photos, our little man 5 months at the time decided he was hungry," Zania Wenham shared. "The photographer took this photo and I love how natural it looks."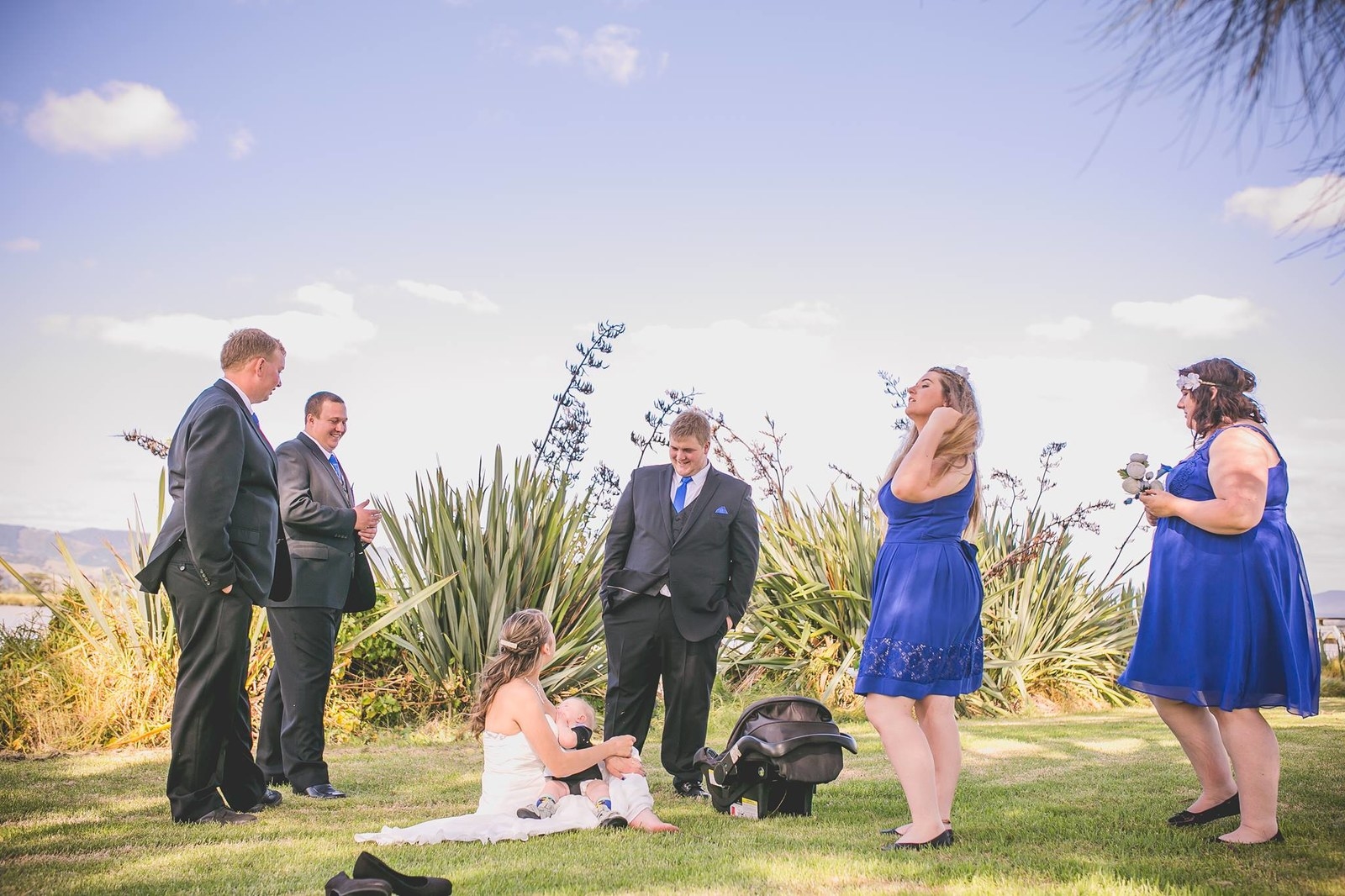 "This was on my wedding day, during the reception," Danielle Shab wrote. "He still loves to BF at 8 months as much as he did as a newborn. Wouldn't change this for anything."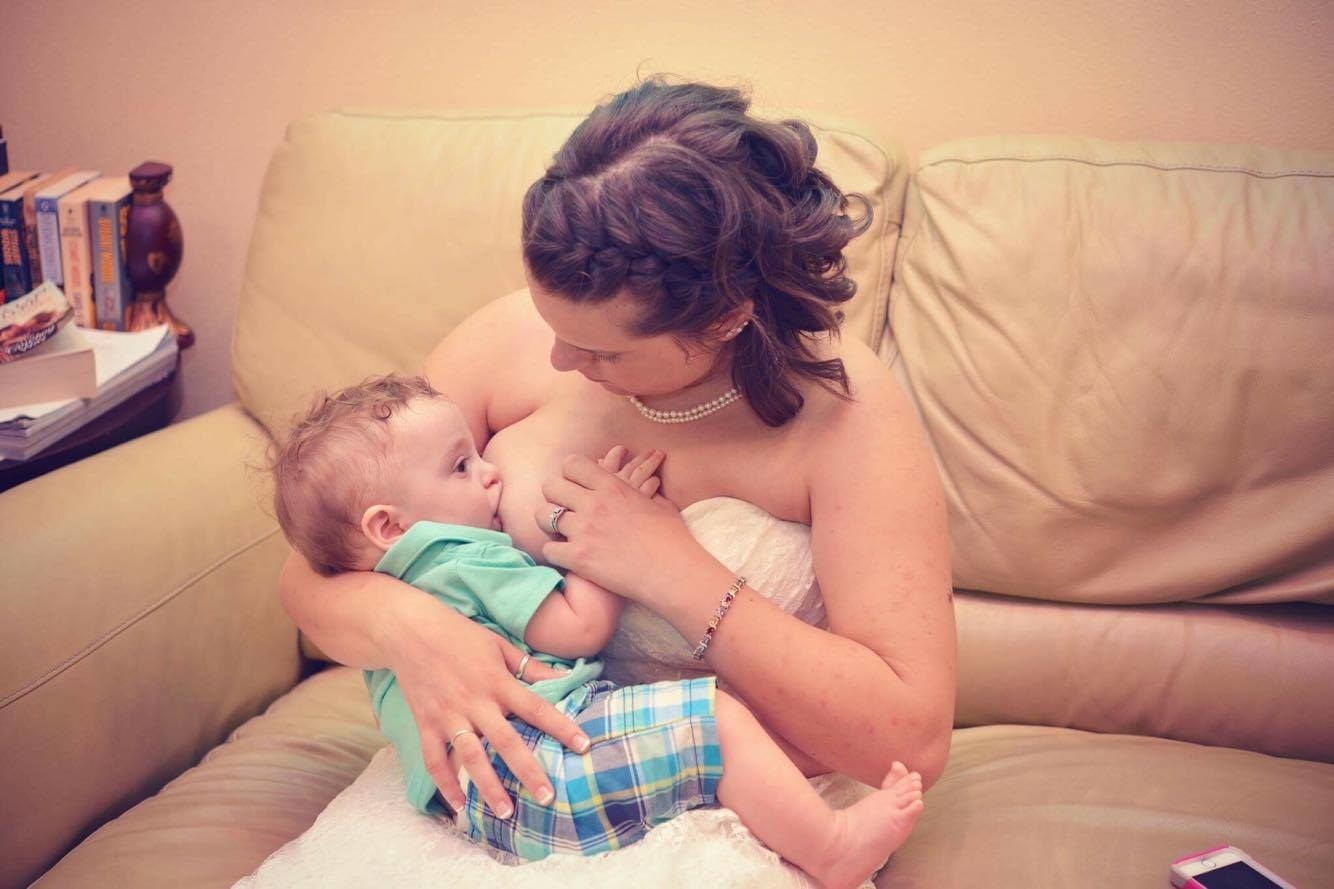 "Me breastfeeding my then 6 month old at my vow renewal!" Emily Scheffler posted. "Wouldn't change it for the world."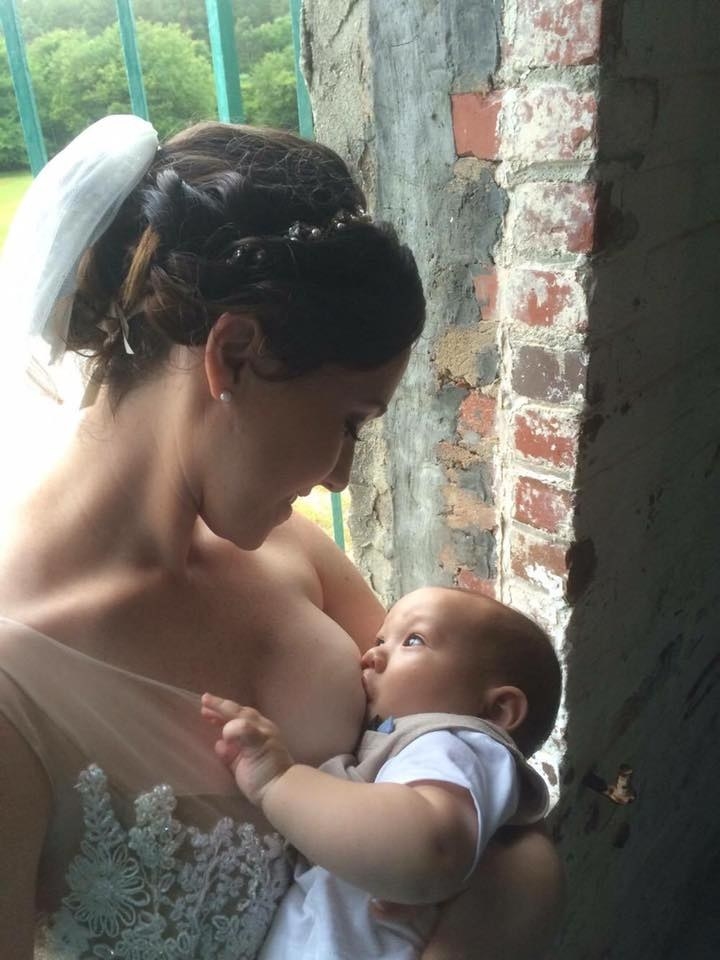 "This was us on my wedding day! She made it through the ceremony though!" Candace Henry shared.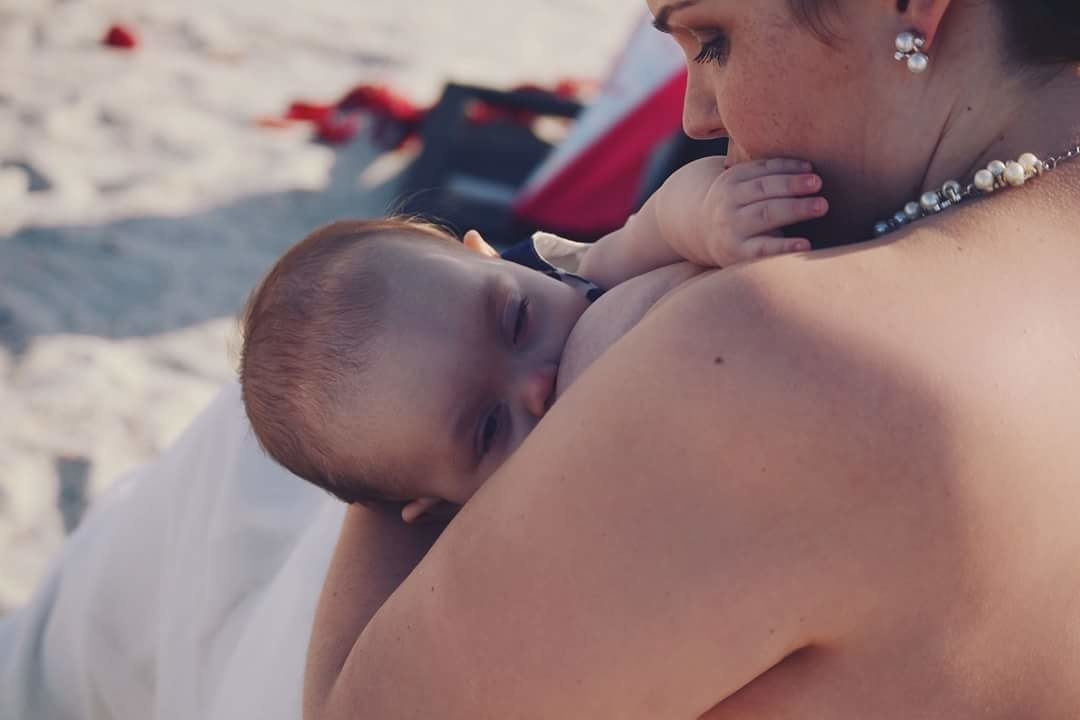 Chrissy Jachmann shared this sweet photo, and told BuzzFeed that it's "a great thing to be able to show my daughter one day!"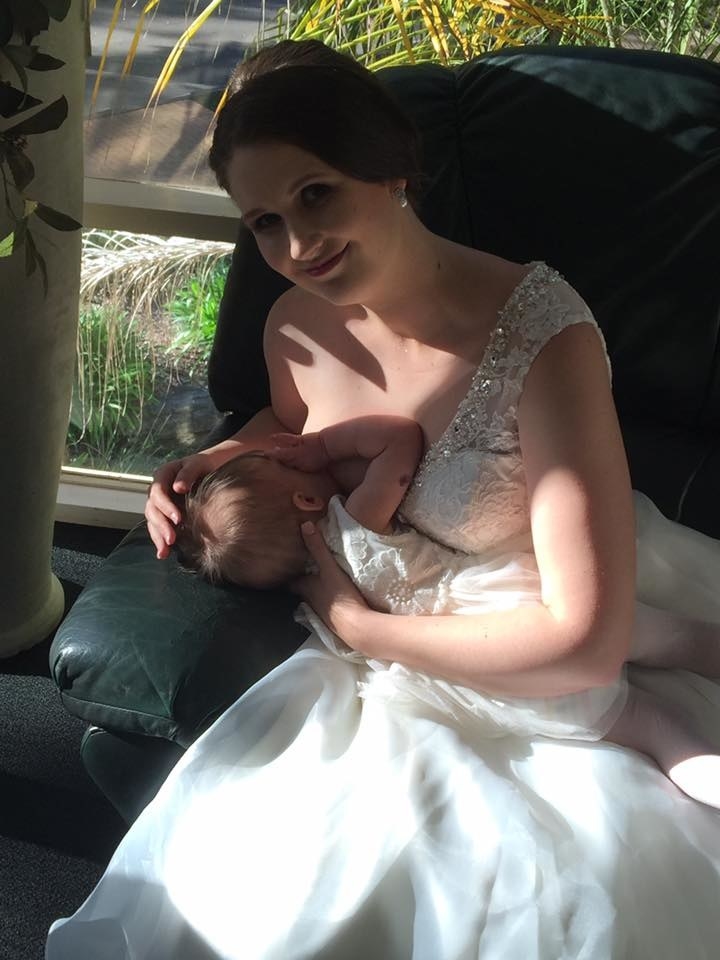 Nimmons said she doesn't understand why breastfeeding is considered "taboo" by some people, and she is delighted at the positive response.
"I am not surprised by the response — Christina is an amazing woman and mother," she said. "I am so happy everyone has been so incredibly supportive."