This Bride Treated Herself To McDonald's After Her Groom Went Paintballing At Their Wedding
She's McLovin' it.
Antoinette and Miles Sullivan expected to spend their full wedding day together, but his groomsmen had other plans — after the ceremony, they "kidnapped" him for a paintballing bachelor party.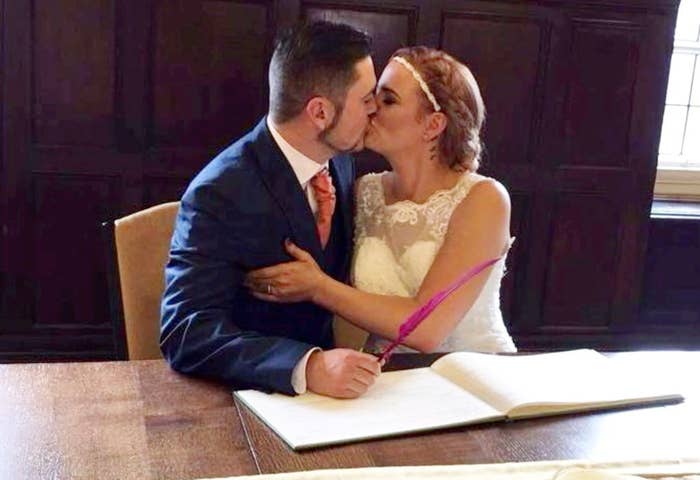 Instead of descending into a rage spiral, Antoinette did what she really wanted to do, which was go to McDonald's.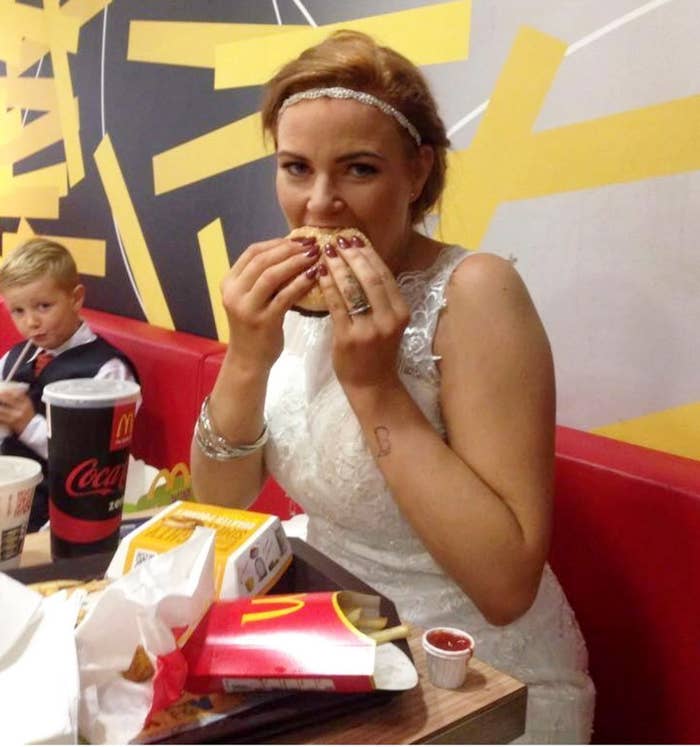 After their separate activities, Miles and Antoinette hosted a party for their friends that night.
"People spend way too much on weddings and there was no way I wanted to spend an obscene amount on something like this," Antoinette told the paper.
"We just wanted to do it in our own way and for ourselves. We are not traditionalists."
"We laughed about it, but my friends said I should have gone mad. But I don't care — it was a great day and I'd been craving junk food after months of dieting," Antoinette added.