Cheetahs are fearless masters of the animal kingdom, right?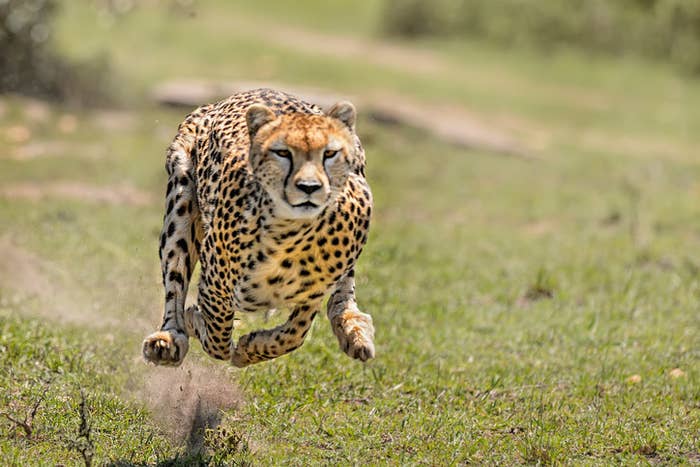 WRONG!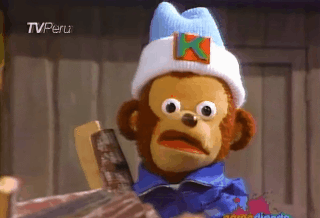 It turns out, some cheetahs are just anxious balls of nerves, just like you and me. And just like you and me, cheetahs turn to the calming presence of dogs to help them chill out.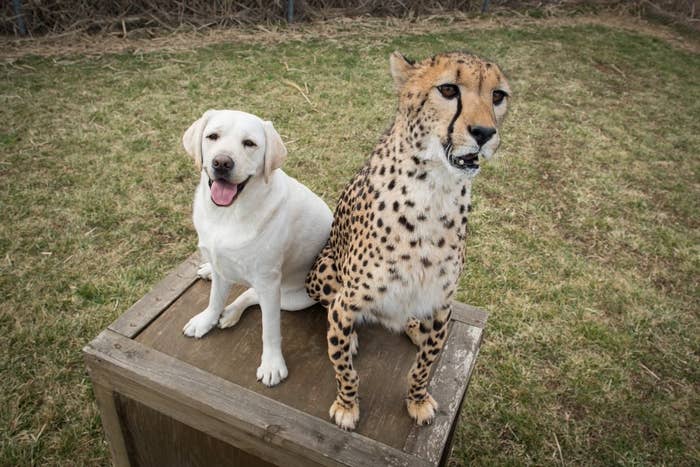 Many zoos follow this practice, and the San Diego Zoo explains on its website that "dogs are naturally comfortable with people, even those they don't know. Cheetahs are quite a bit more cautious and wary of new situations; having a dog buddy to show them that everything is okay — and even fun — helps the cat feel comfortable and relaxed."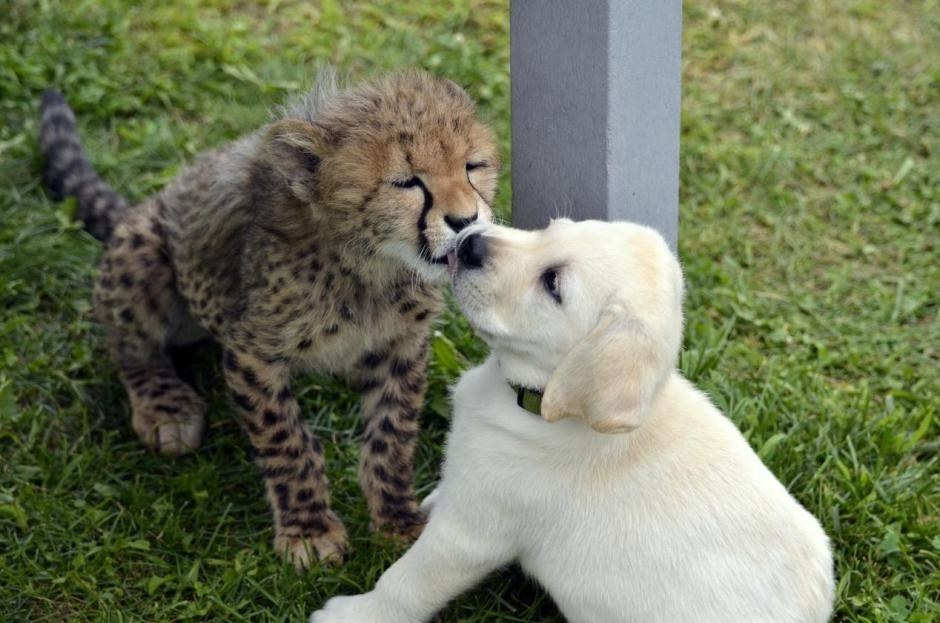 Golden retrievers and Labrador retrievers are the most popular dog companions, thanks to labs' sunny dispositions.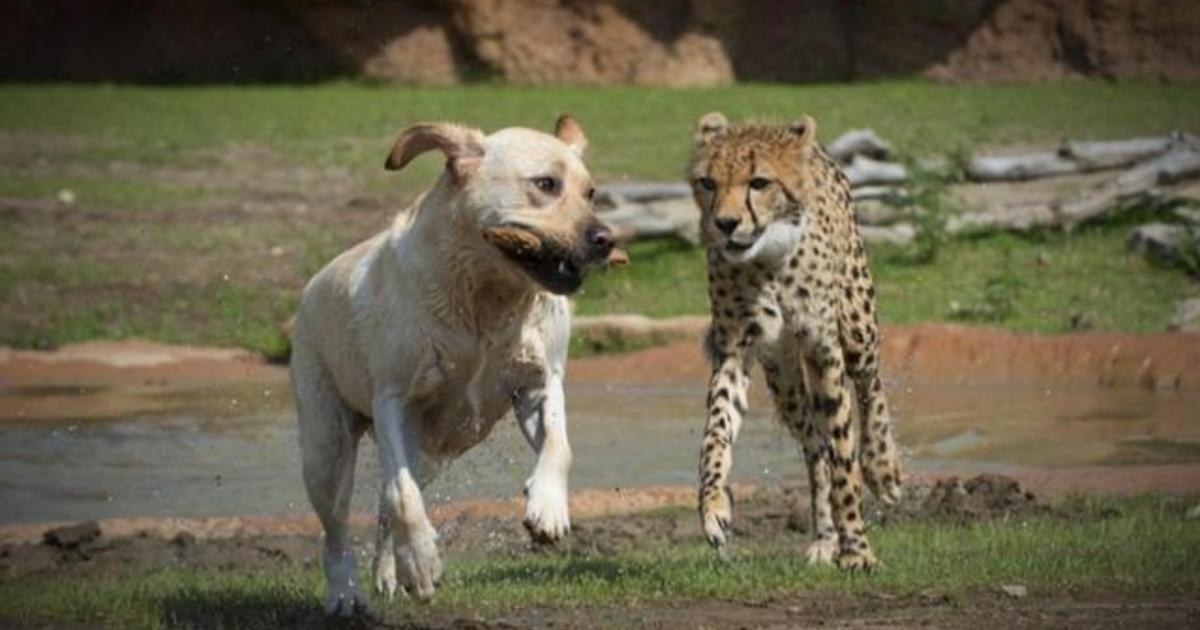 Clearly, the pairings work. These guys are the three best friends that anyone could have!!!
Name a more iconic duo. I'll wait.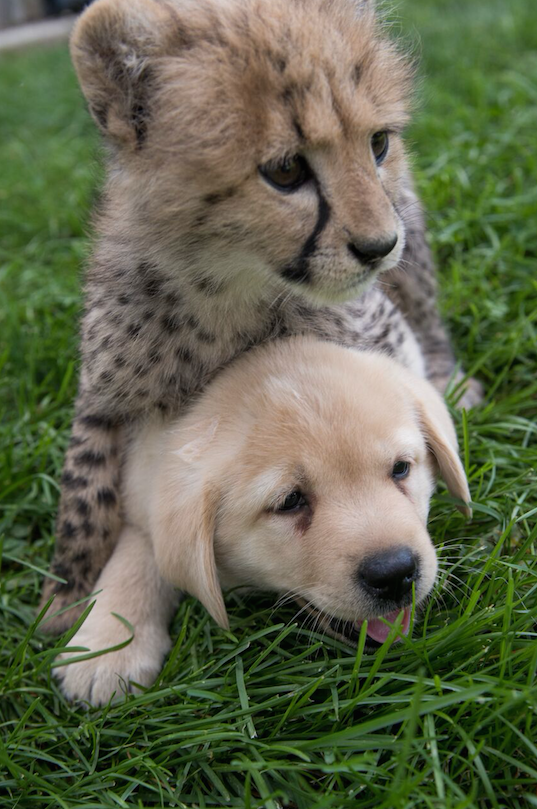 OH MY GOD IT'S TOO MUCH I CAN'T HANDLE THE CUTE.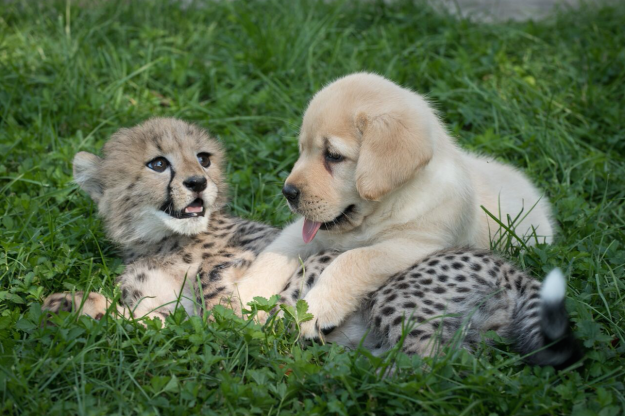 The end. RIP me.