Hello everyone, I have an extremely important announcement: These cookies are the most beautiful things I've seen in my whole small life.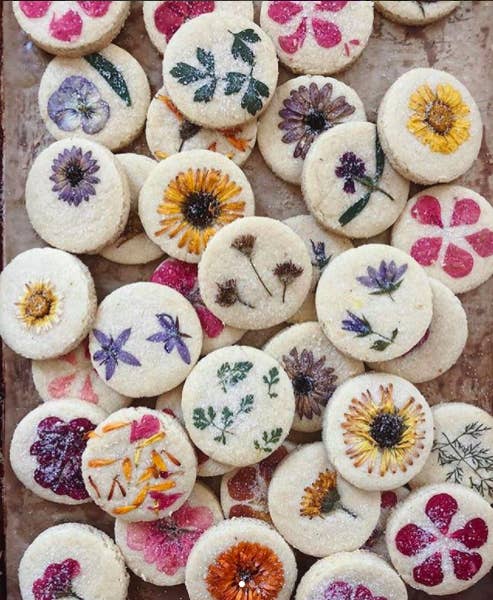 They're shortbread cookies with real, edible flowers baked into them (like this gorgeous pansy), and oh my wow, I don't know if I want to frame it or eat it immediately.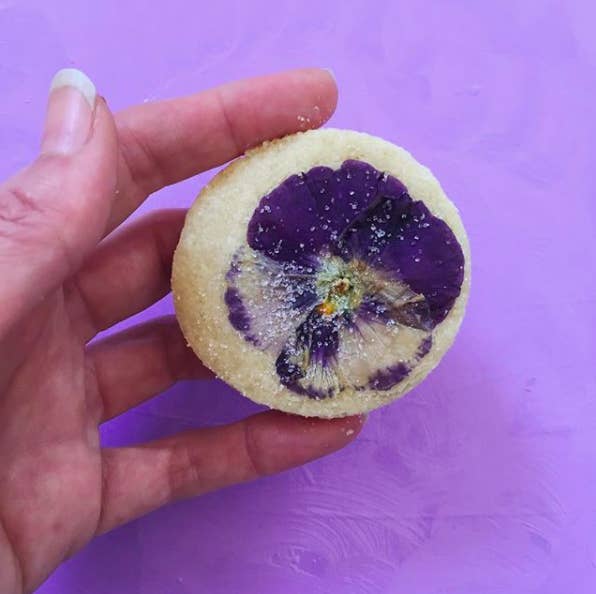 Just look at this bb sunflower!!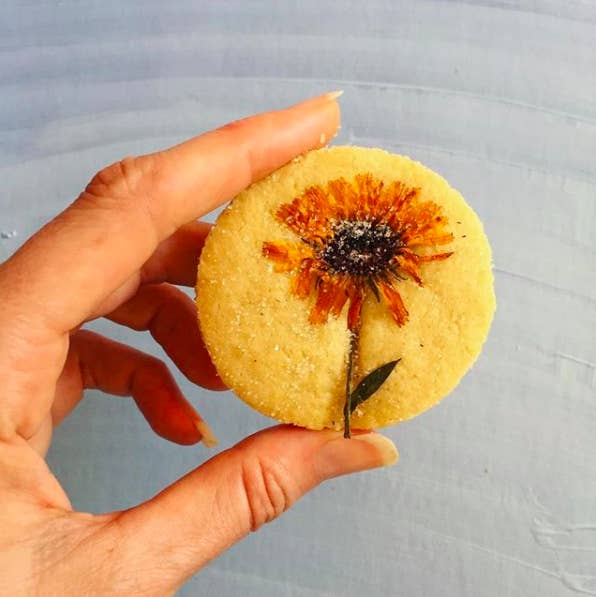 The pretty little sweets are made by chef and baker Lori Stern, and yes, they're for sale on her website.
Stern uses all organic ingredients for the dough, and all kinds of edible flowers, including violas, calendulas, bachelor buttons, nasturtiums, lavender, chamomile, and more.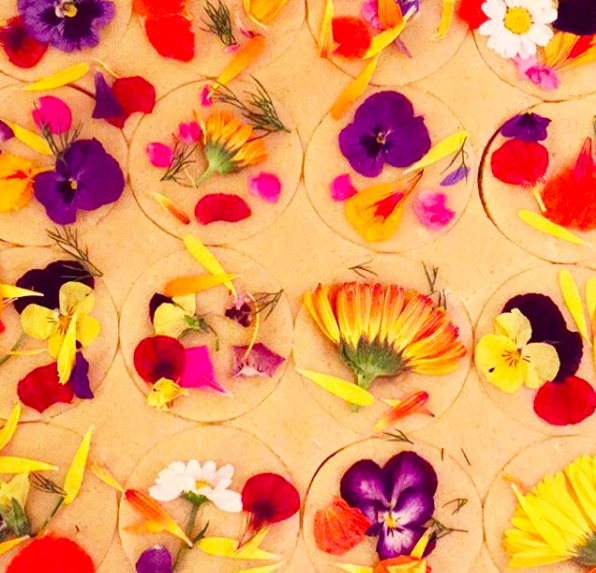 Each flower gives its own distinct taste to the cookies.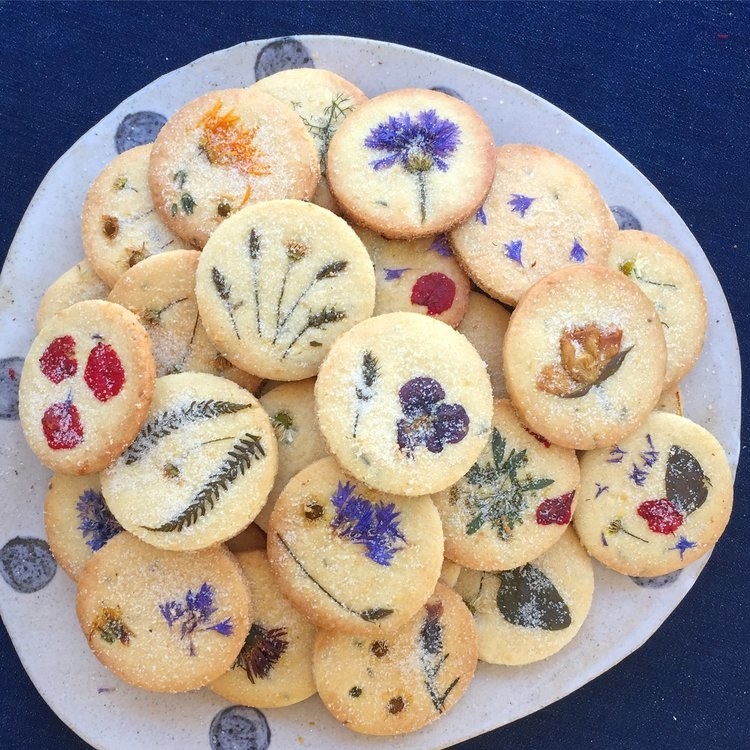 And honestly, they're all just lovely.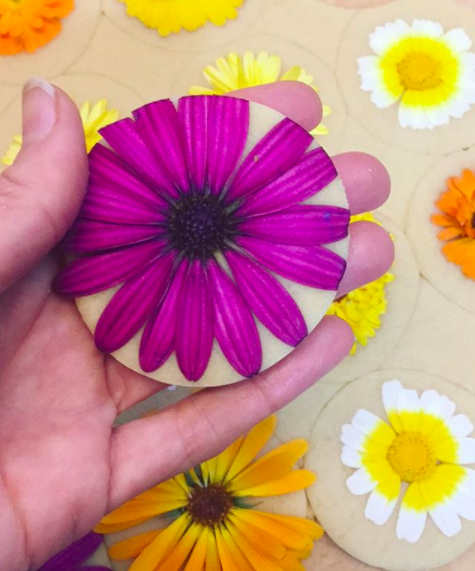 Which is fine for me, because these cookies are pretty enough to make me forget about all other foods.