Carly Atwill got the winter wonderland wedding of her dreams when an unexpected blizzard hit during her Dec. 12 nuptials.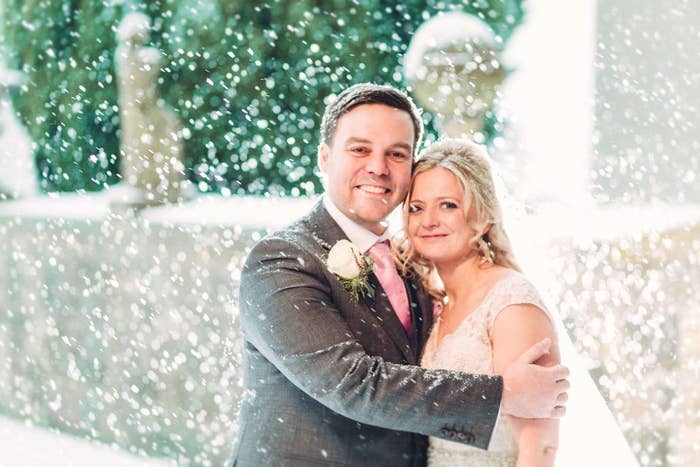 The forecast had called for snow, but Liddement said he was more worried about rain disrupting his plans for outdoor pictures.
Instead, eight inches of snow began to fall around Lartington Hall one hour before the ceremony, making for spectacular winter wedding photos.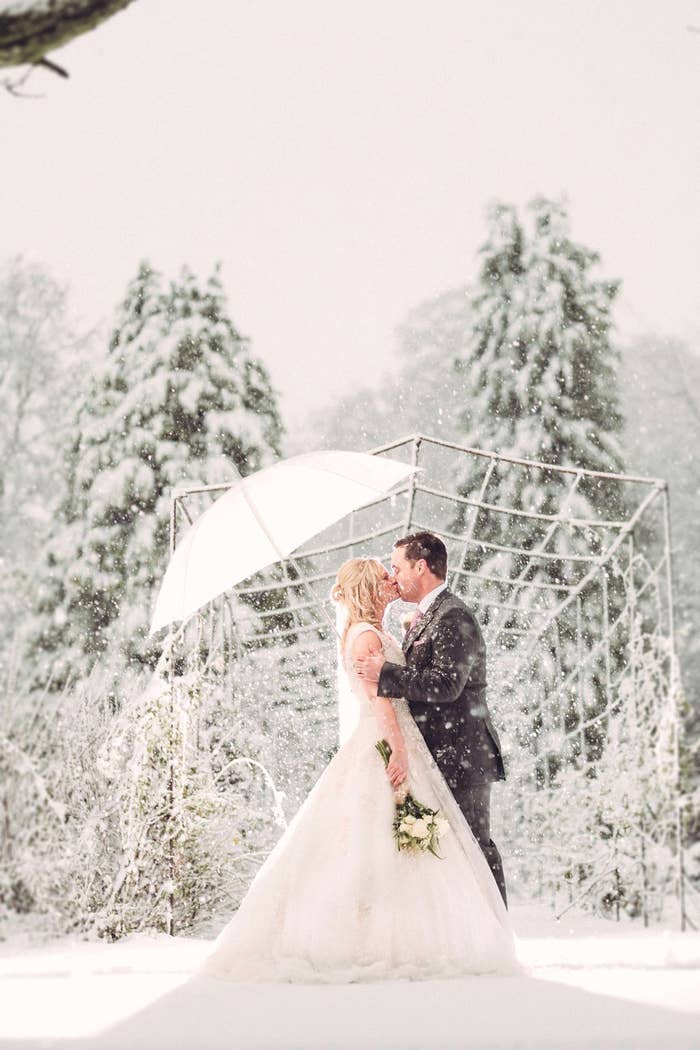 Liddement had never taken pictures in a blizzard before, so he practiced during the cocktail hour.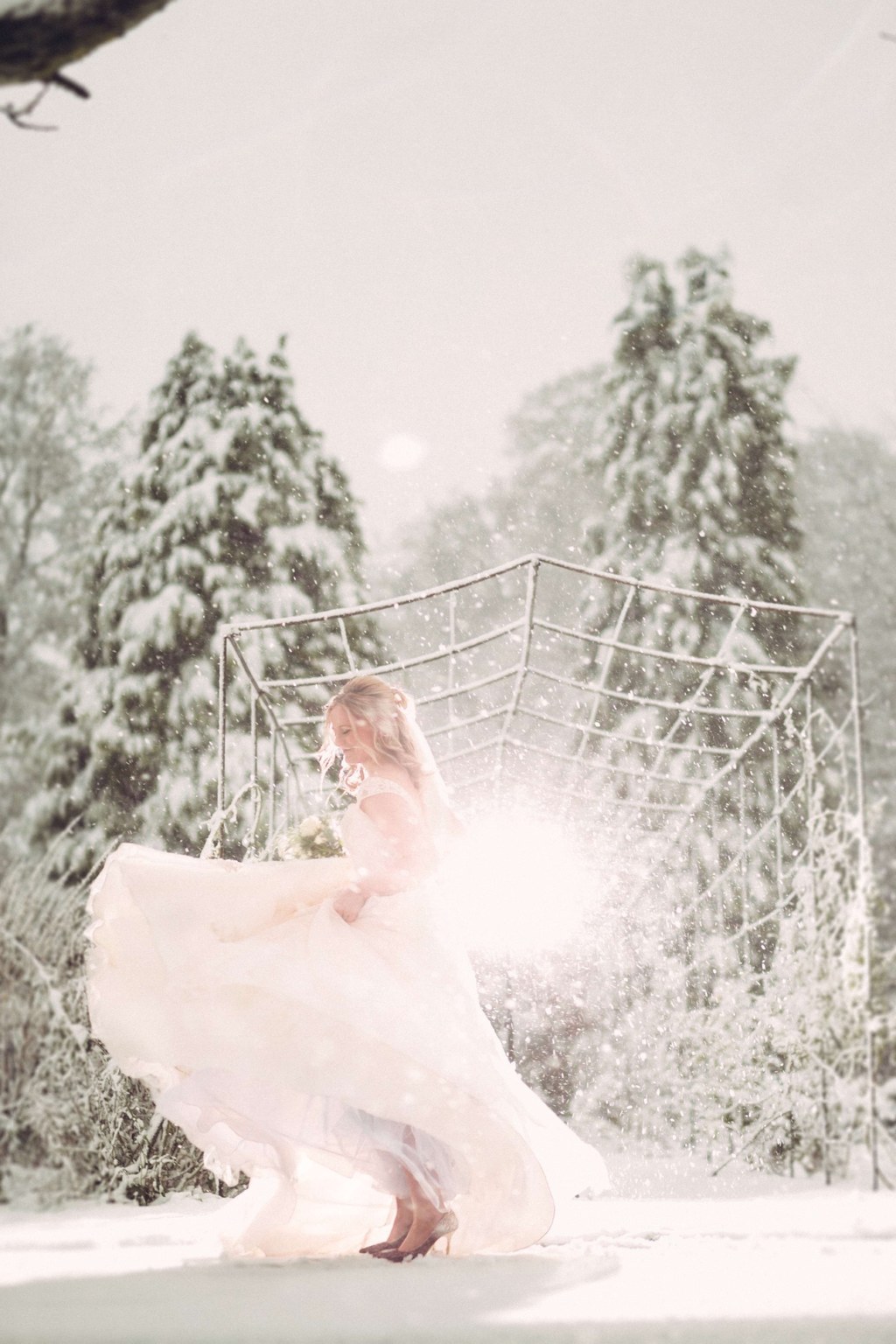 His quick practice session was worth it — he got some completely stunning portraits.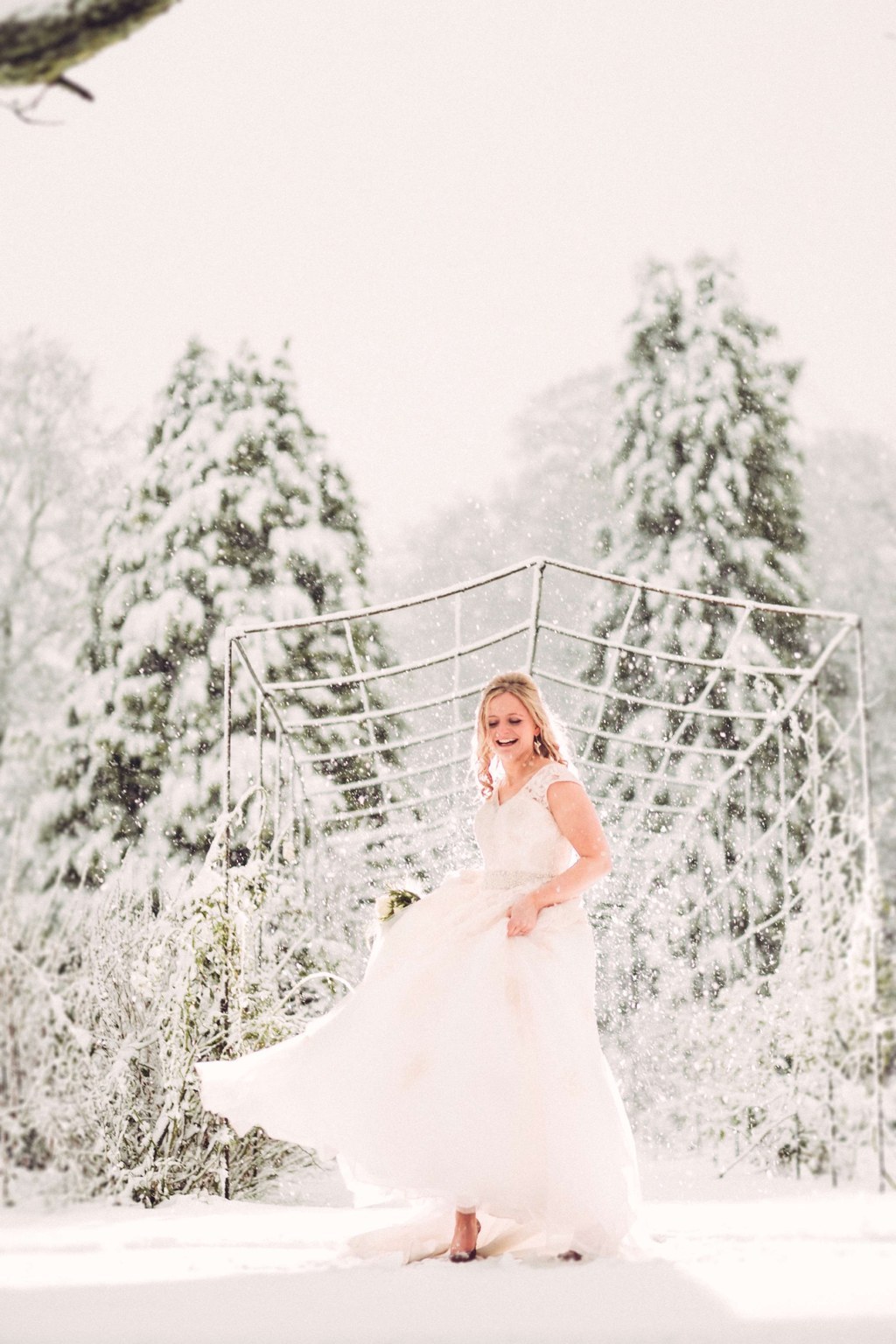 "She even predicted it would snow a month prior in our conversations, so she was so happy when it happened," Liddement added.
Though the Atwills are thrilled with their photos, Liddement has one regret — he wishes he'd taken more.