The video starts in 1916, when cakes were super simple — just a single white tier with some white flowers on top.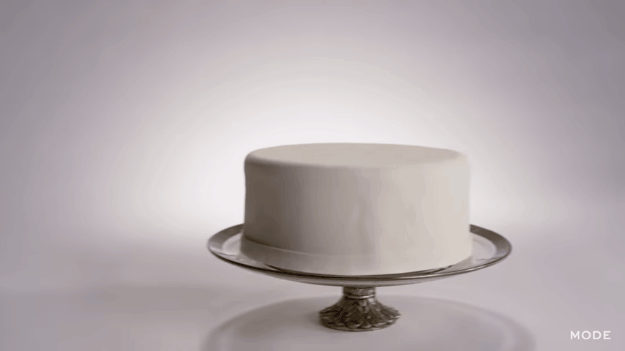 By the 1930s, though, they got a major upgrade with the now-ubiquitous bride and groom cake toppers.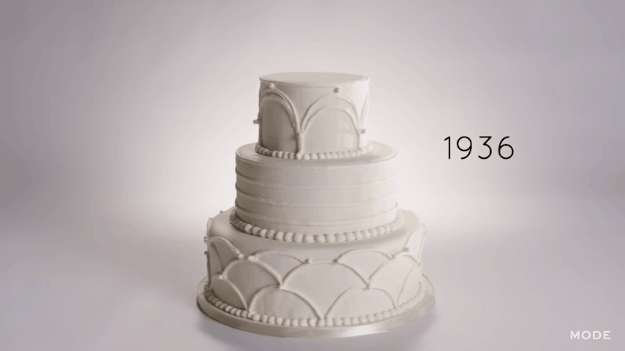 Of course, those toppers had a bit more of a military theme in the 1940s.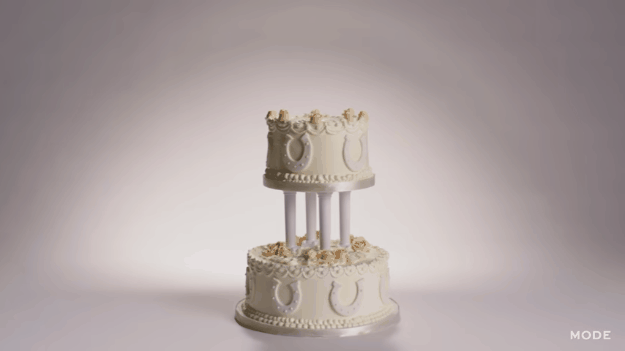 And they also had awesome frosting flowers!!!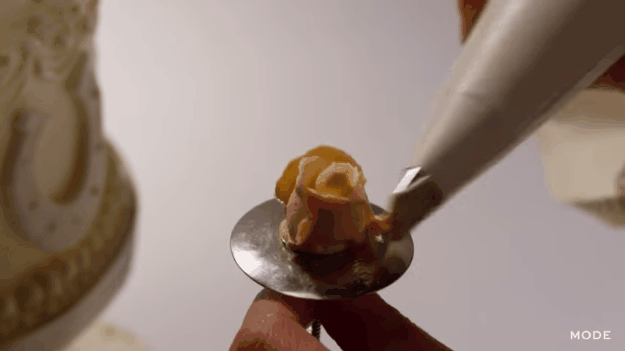 Things were cool in the '50s, '60s, and '70s, but as with everything related to weddings, cakes really hit a high point in the '80s.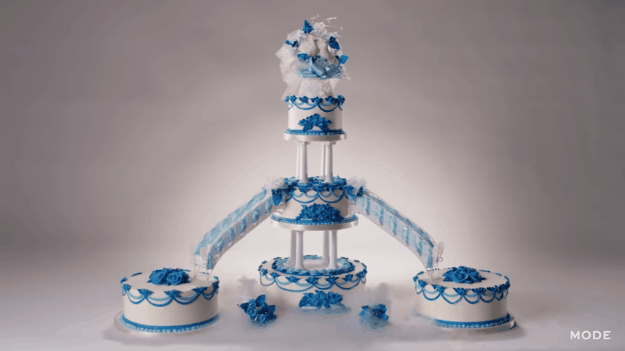 There are also the requisite doves, because subtlety is and always will be key.
Things calmed down by the '00s, but cupcakes — and those cheeky, ball-and-chain-themed cake toppers — became king.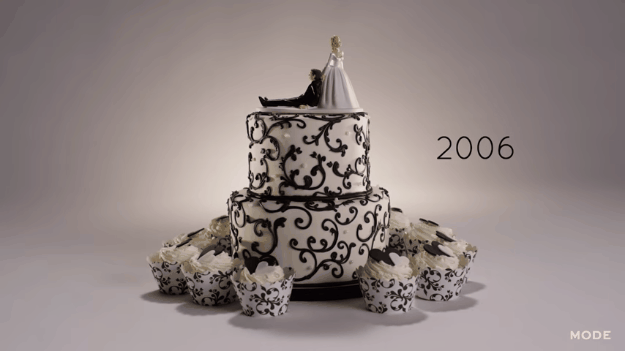 Which brings us to today, a time when people seem to love art-inspired cakes with bold colors.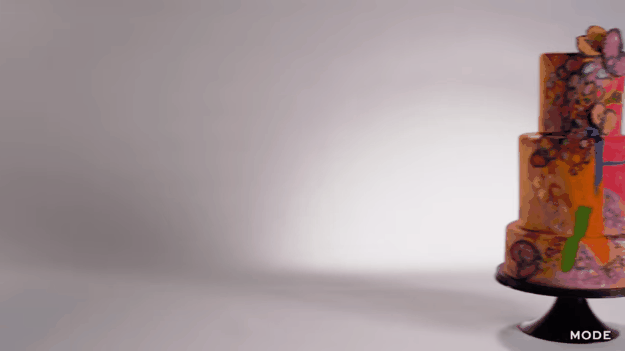 Which decade has your favorite cake?
Oops. Something went wrong. Please try again later
Looks like we are having a problem on the server.
Which decade has your favorite cake?