Trent Smith and Alena Gale Smith wanted a fuss-free wedding, which is why they decided to elope on a sailboat.
With just a photographer and Trent's best friend Russell Hilton — acting as officiant — in tow, they set sail for marriage on Sunday, Aug. 9.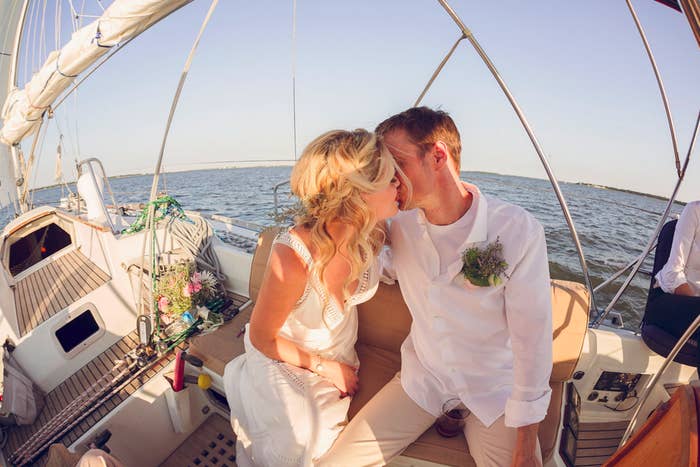 All was well in the Charleston Battery until just before the ceremony, when the wind picked up and the boat began to rock.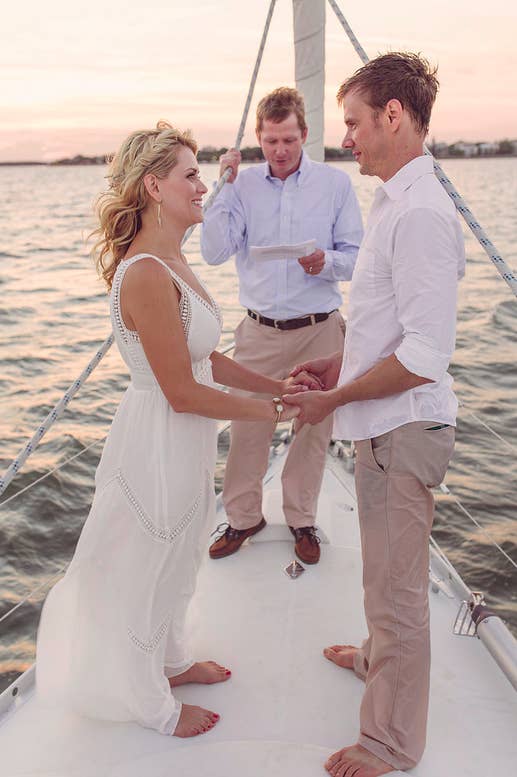 Trent was in the water for about seven minutes before he was pulled back on board, with the ring bag in hand.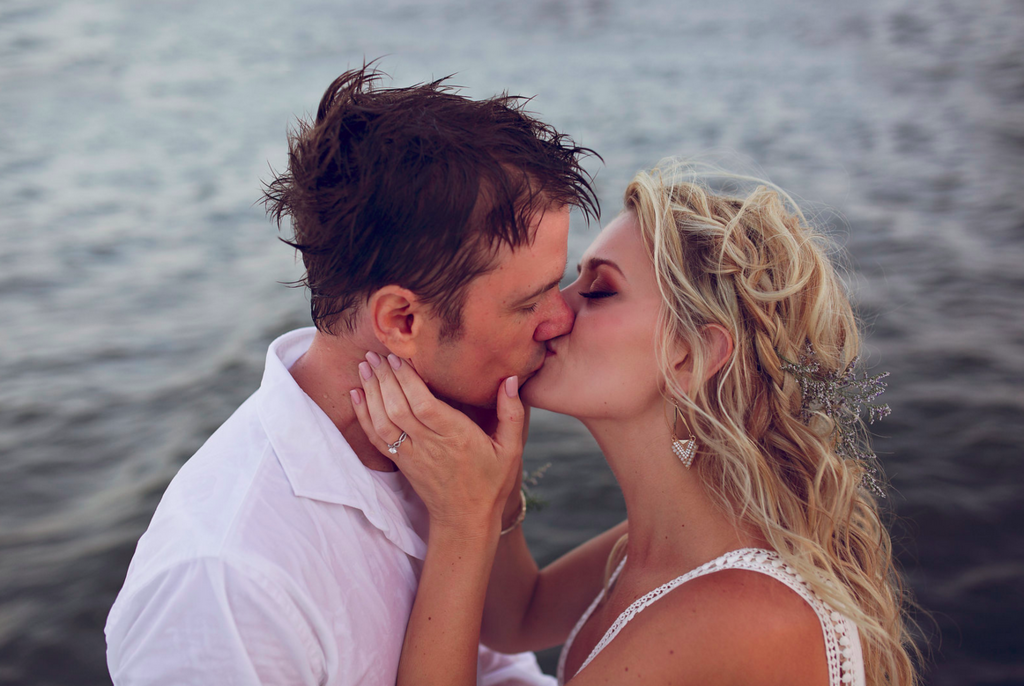 Alena Gale and Trent didn't let the missing ring bother them at all, but two days later, she lost her engagement ring at home.
Even though the newlyweds are ringless (and down more than $5,000), they've got their eyes on the bigger picture.
Hey, maybe her ring is living happily ever after with the Heart of the Ocean.