Shandess and Jason Griffin never considered not including their four dogs Zero, Holden, Arbor, and Navi (L-R) in their wedding.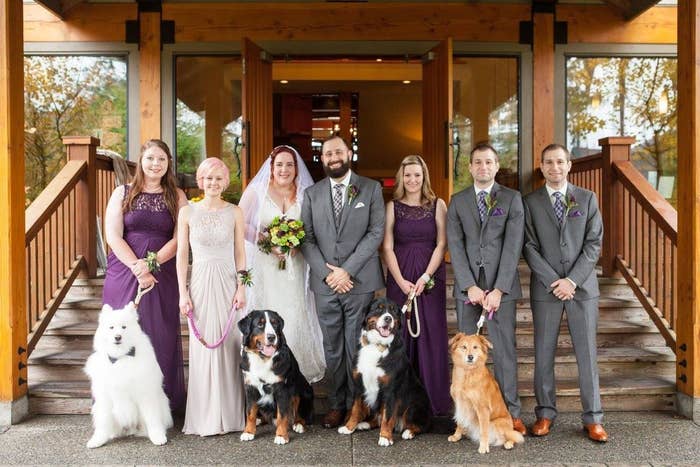 In fact, two of those dogs brought Shandess and Jason together. She only responded to his message on a dating site because he said he wanted to take them on a walk with her.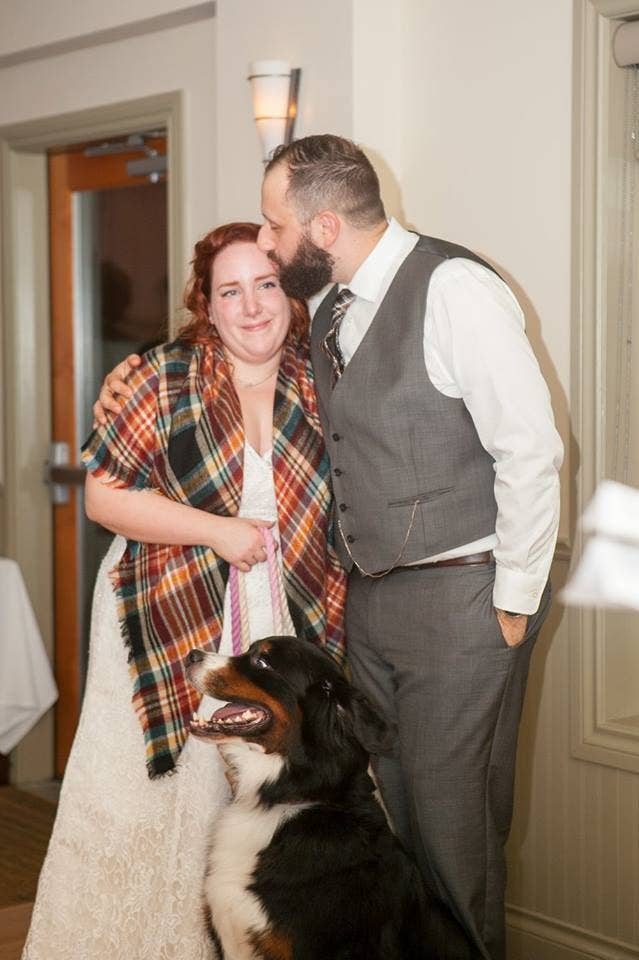 Naturally, Jason had the crew help him propose to Shandess in June 2014.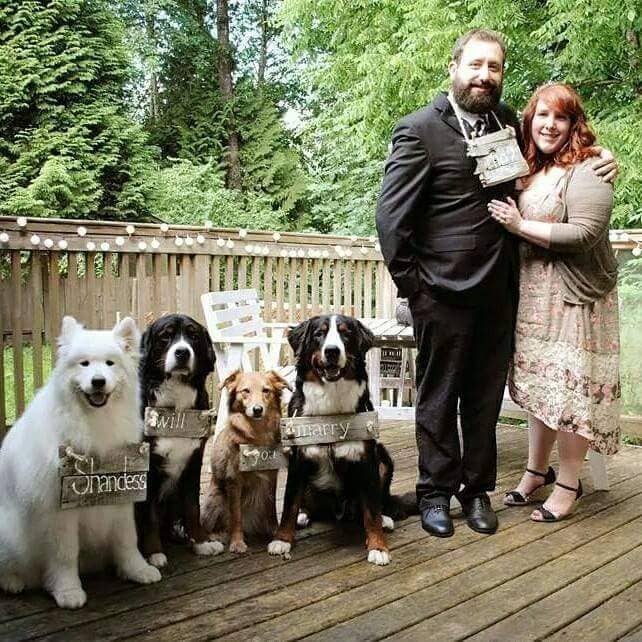 For their Sept. 19 wedding, the "furry bridal party" got pampered and wore handmade bowties created by Shandess's best friend.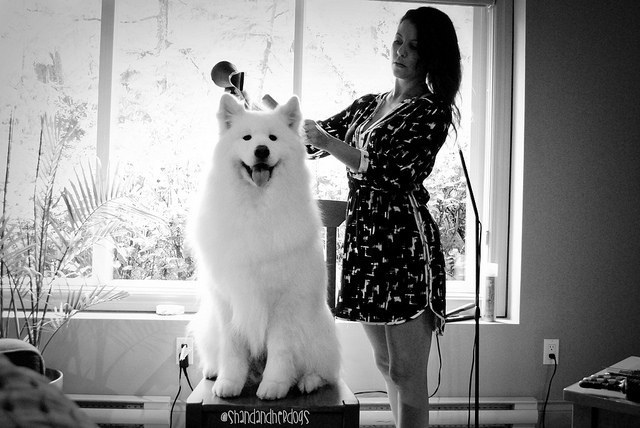 The dogs were supposed to escort Shandess's bridesmaids down the aisle for a beach ceremony, but rain forced them to move their wedding indoors.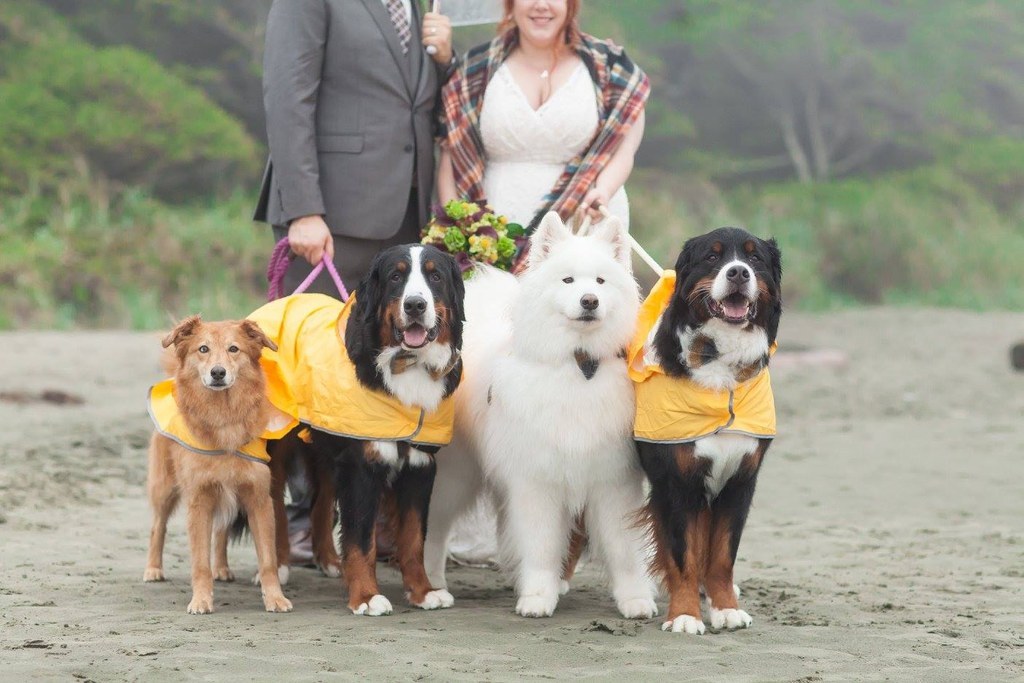 That means their 26 guests got to snuggle with these beauties all night long.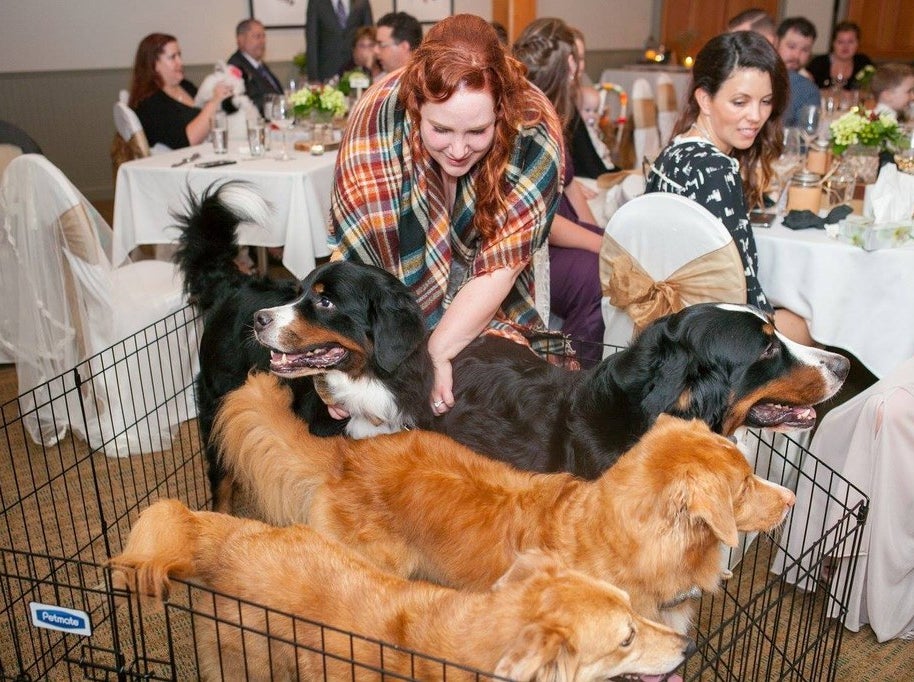 Shandess said they were all well-behaved as usual, but they penned them up a few times during the night for photo-taking purposes. Otherwise, they were meeting and greeting the whole time.
Zero and Holden, the OGs, even joined Shandess and Jason for their first dance.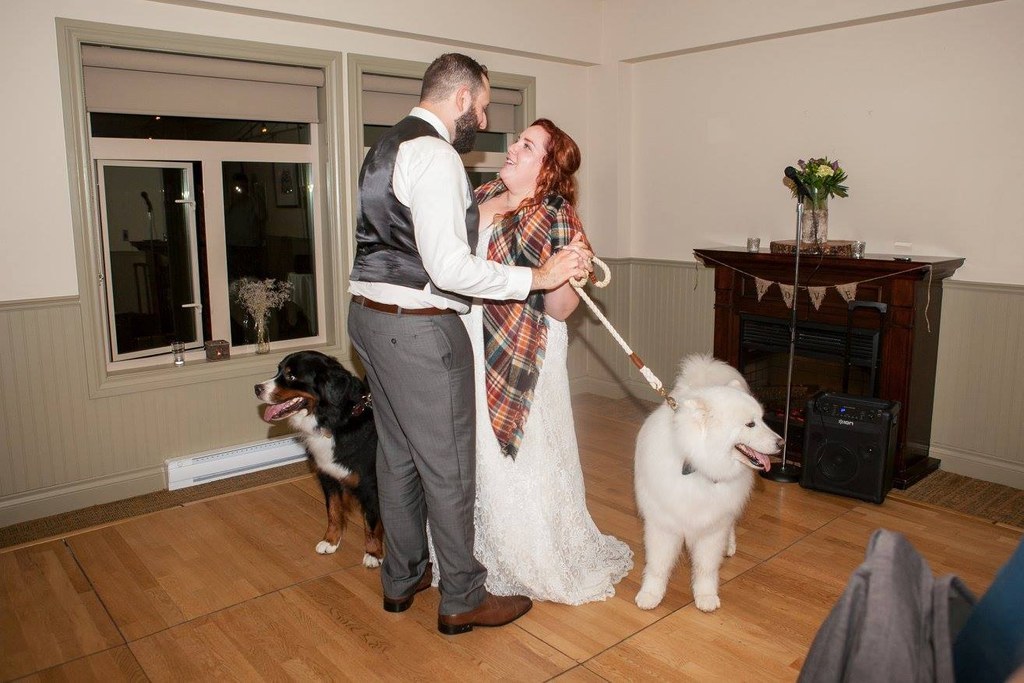 In case that wasn't a big enough slice of dog heaven, Shandess and Griffin also brought Arbor and Navi on their honeymoon.