This Photo Of Bridesmaids In Tuxedos Will Redefine Your Wedding Goals
Flawless from head to toe.
It's pretty much impossible to upstage a bride at her wedding, but that almost happened at Aaisha Thomas and Eureke Jones's May 17 wedding.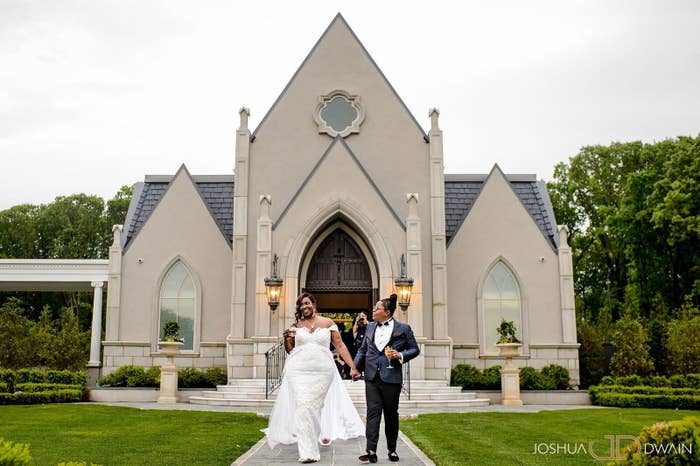 That's because the bridesmaids were outfitted in some of the most unbelievably perfect tuxedos I've ever laid my eyes on.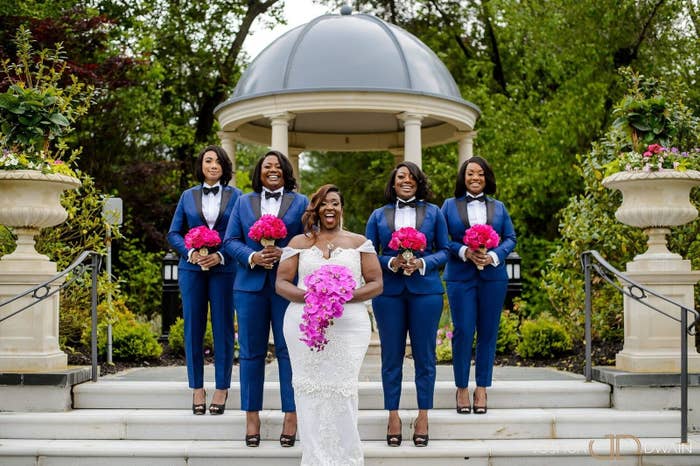 Here's a closer look, because oh my god I can barely stand it!!!!!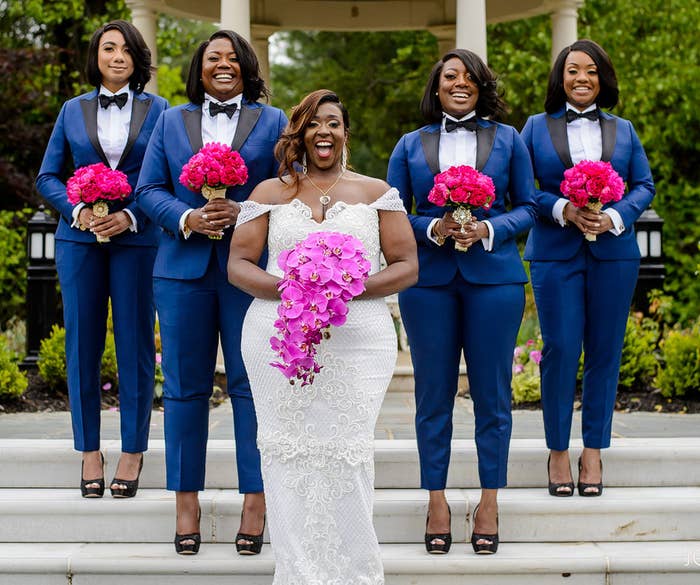 Custom clothing company Bindle & Keep made the eight matching tuxes for the entire bridal party.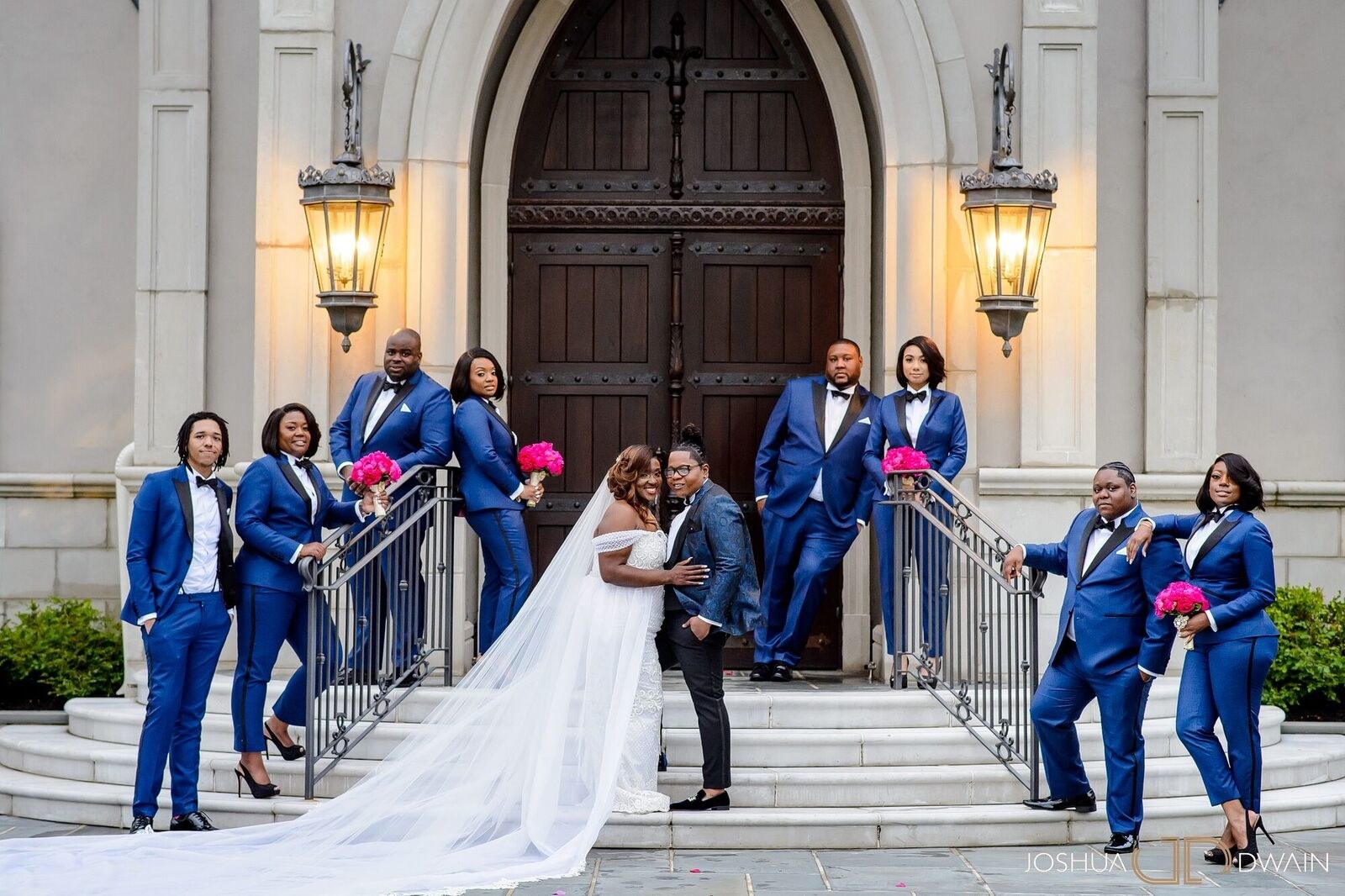 And honestly, all of the other tuxedos also looked pretty spectacular.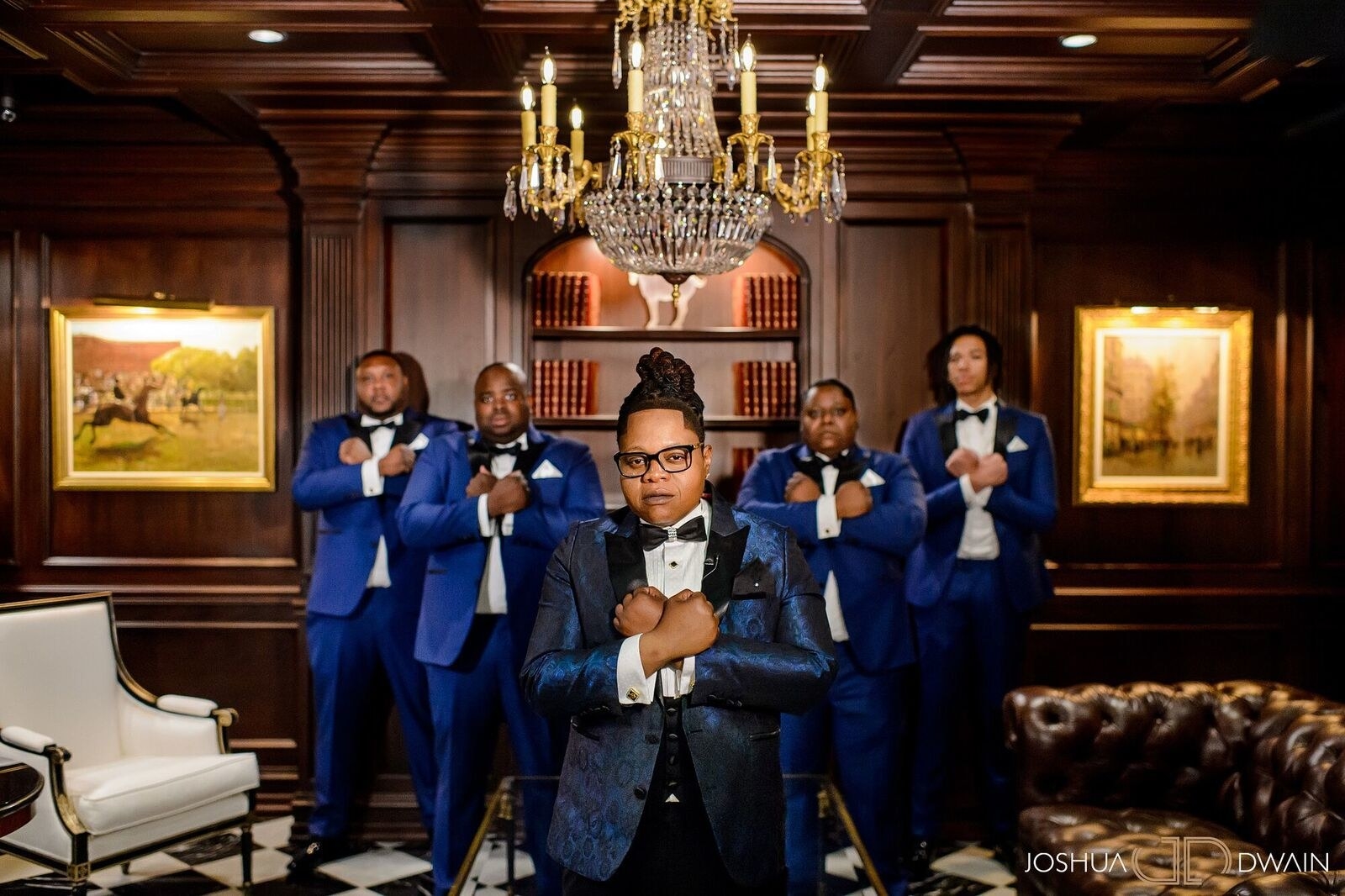 Congratulations to the happy — and very stylish — couple!