Loganberry Books in Cleveland looks like your typical literary wonderland — but it's so much better than that.
On Mar. 1, the bookstore turned around all books authored by men to illustrate how much more prominent men are in the written world than women, just in time for Women's History Month.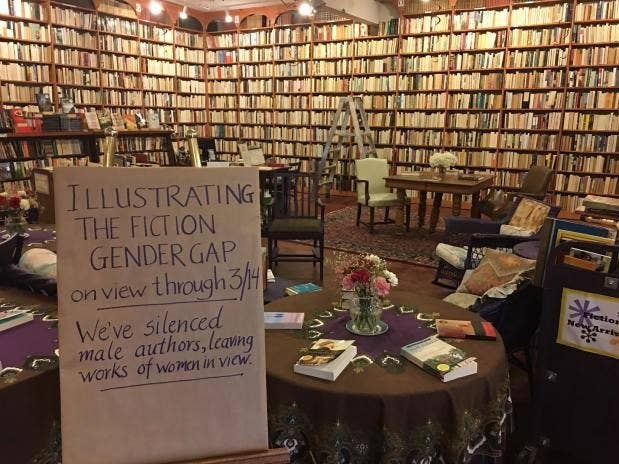 The result is a veritable white-out on the shelves, which delivers a real wallop for anyone shopping at the store.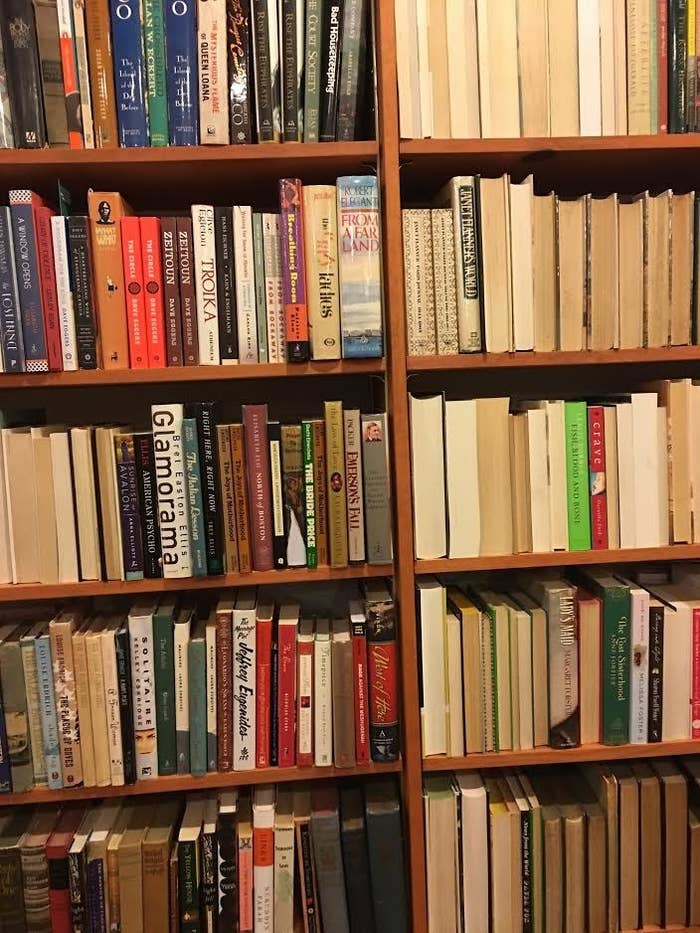 Reshelving the books took place during a live performance-art project, in which approximately 10,000 volumes written by men were flipped around, page-side out.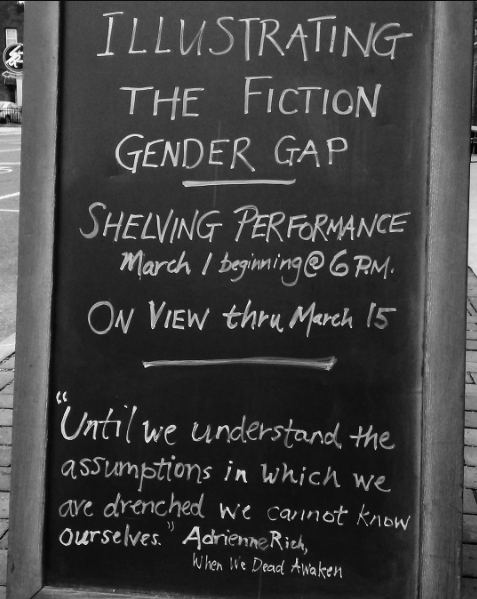 "The customer response has been fantastic and warm," Logan said. "Many people just stand there looking at the space, shaking their heads."
Plus, Logan said she's already seen her project have an effect far beyond her store.