We played a Survival Edition of "Never Have I Ever" with the cast of Wrecked and, not unlike getting plane-wrecked on an island with a bunch of strangers, things got completely out of hand. (We blame the minibar bottles.)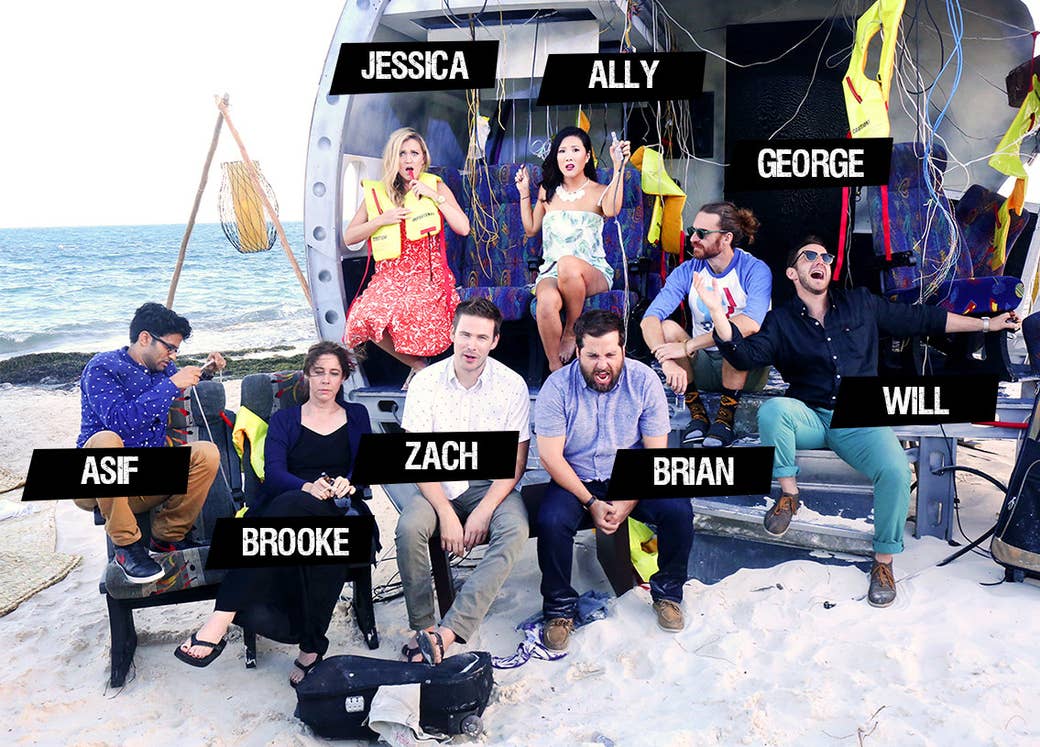 One of them answers to the nickname "The Ghost." One might have a dead grandmother, we're not sure. All we know is they'd never last a day in the wild. (And Asif has never had sex outdoors.)


Ally: You people are disgusting!
Asif: Yeah, that's disgusting.
Brooke: Shit happens.
Jessica: It was a fuzzy textured leaf and…I liked it. It was like the nicest toilet paper I've ever used.

Zach: Without a lighter and matches, you mean?
Brooke: Of course not. What are you talking about?
Brian: We're actors. We don't start fires from scratch.
George: I can't even open this little bottle.
Ally: We're incapable.
Jessica: WE SUCK!

George: Metaphor?
Will: That's deep.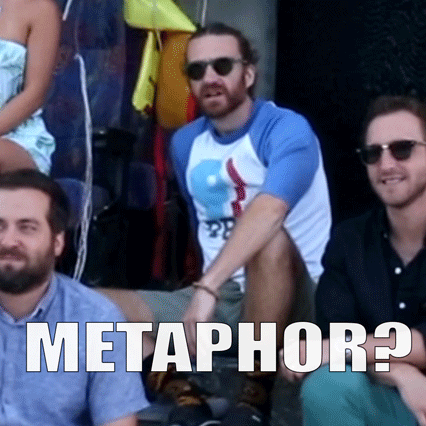 Zach: I kind of did. I helped my dad build a treehouse.

Brian: Oh, I built a treehouse once.
Ally: You guys are adorable.
Zach: My dad's dead.
Asif: Let's all drink to that!

Jessica: Excuse me. I was bitten by a fire ant in my taint during shooting.

Asif: And her performance got drastically better!
Brooke: Really turned it around.
Ally: Bugs have been in every crevice of our bodies.
Will: I'm learning a lot. I'm glad we're doing this.

Zach: I'm actually not sure if I have or not, but I just wanted to drink.
Brian: Asif, you haven't f*cked outside?
Asif: Not until tonight! Gimme a zoom right now.
Ally: What?! Take it out now!
Brooke: We'll all take a run at you.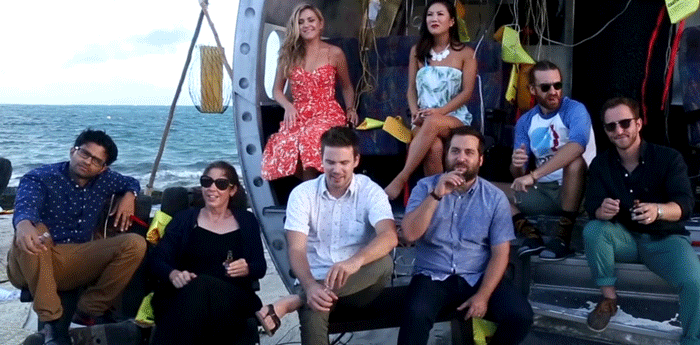 Brian: I peed on my grandmother! I pissed on my grandmother when she got stung by a jellyfish.

Zach: Yeah, but she was dead.
Brooke: Why did you pee on her? She couldn't feel it, she was dead.
Asif: She was like, Why are you doing that?

Will (to Brian): Your grandmother. After she died of shock.

Brian: My grandmother's alive, everyone! She's not dead!
Brian: Does ass count?
Ally: Is this only penises?
Will: Girls have "penises" too.
Jessica: I burned my tiny dick.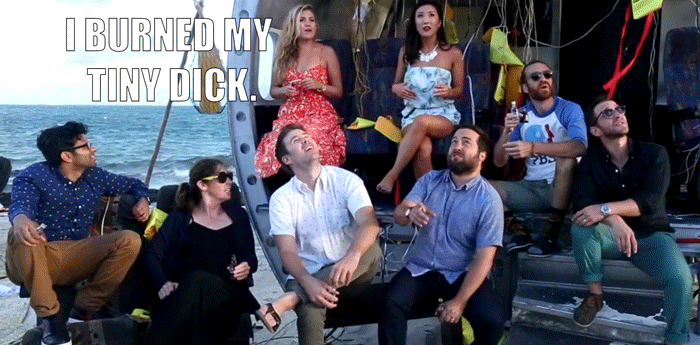 Bryan: We're actors.

Ally: We have no skills.

Brian: At one point or another, one of us has said "We have to go back for Jessica Lowe."

Jessica: That's why they call me The Ghost.
Brooke: We don't call you that.
Ally: You can't give yourself your own nickname.
Jessica: Yes, I can. People, spread it! Spread that ghost.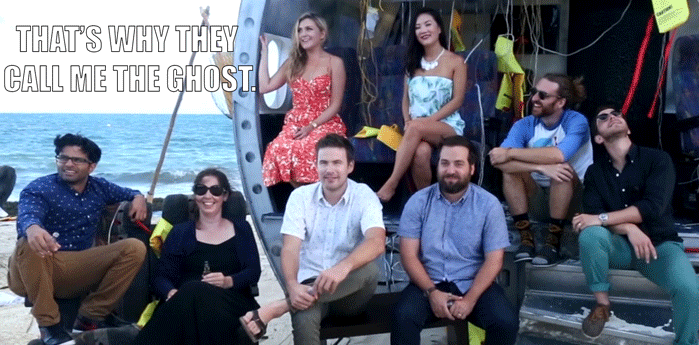 Brooke: We almost died parasailing today. Does that count?
Zach: How would that count as flying?
Brooke: I don't think a human can be up in the air without calling it flying.
Asif: What does The Ghost think though?
Jessica: Ghost thinks yes.
Brooke: Don't encourage her.
Asif: No, I'm embracing it.

Brian: Mermaids aren't real.
Will: Hey, don't ruin it for people who believe in mermaids.
Brooke: Who hasn't been betrayed by a mermaid?!
Ally: They're shady.
Brooke: Such assholes.
Jessica: Wrecked's not about mermaids. Read all about it! Wrecked ain't about mermaids!

Ally: I'm trying NOT to get pregnant.

Brooke: Brian's the only one with a kid.
Brian: I'm the only one who cares about the human race here, I guess.
Zach: I fuck for death, man.
Asif: That's like the most punk sentence.