If, like me, you spent the night looking through each Folklore song credit trying to see who co-wrote what with Taylor Swift, you likely noticed that a mysterious name pops up: William Bowery.

He's credited with co-writing "Betty" and "Exile." But when you look him up, nothing comes up.
That's because it seems to be someone using a pseudonym, and fans are pretty sure it's Taylor's boyfriend, Joe Alwyn.
Fan account @taylowkey13 tweeted a pretty convincing reason why it could be Joe. He and Taylor were spotted at the Bowery Hotel in New York City at the beginning of their relationship. It's a meaningful location, since it's around the time they fell in love and visited the dive bar Taylor often references. Also, Joe's late great-grandfather William Alwyn was a composer, so the name could be in tribute to him.
Another fan account, @alwynswiftt, also made a thread with their theory on the connection, stating similar info about his great-grandfather and the importance of the Bowery Hotel.
As the thread showed, the name William also appeared in the video for Sugarland's collaborative song with Taylor, "Babe."
Other Swifties share the same theory of William Bowery being Joe, too.
Some fans are hopeful that it's a secret collab with Lorde, but I'm not buying it!
And it's true — Lorde was part of Taylor's hangout with Joe at the Bowery Hotel in 2016. But I still think it's a bit of a stretch.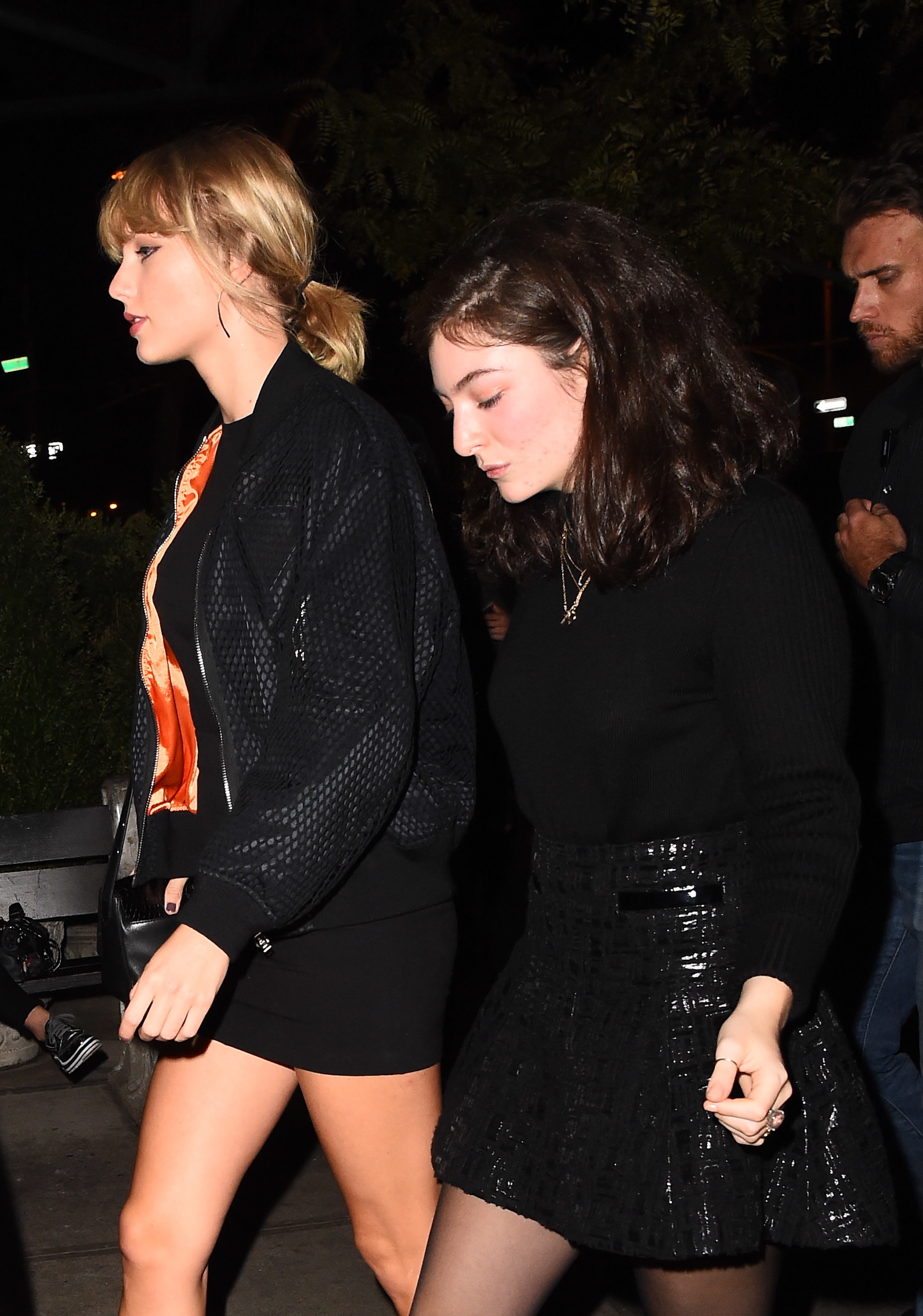 So as of right now, all signs are pointing to Joe. But whoever Willam Bowery is, they definitely helped create two incredibly gorgeous songs.