In a recent interview with Vulture, Normal People's Paul Mescal and Daisy Edgar-Jones mentioned that the novel's author, Sally Rooney, created playlists for Connell and Marianne while she was writing the characters.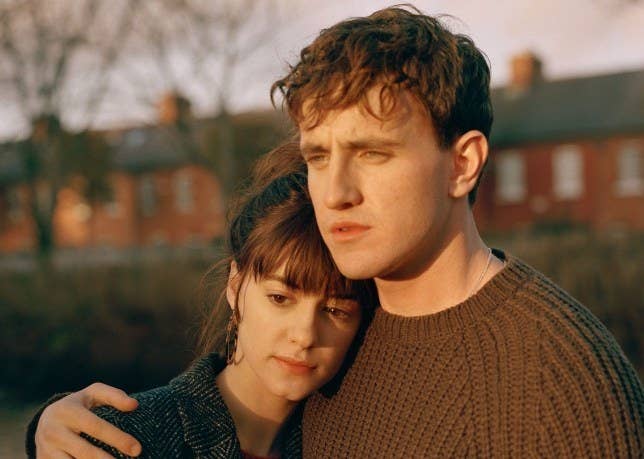 "I hunted down Sally Rooney's Spotify, and then when I met Daisy, I told her that she had two separate playlists for Connell and Marianne," said Paul.
As someone who cares too much about music, I need to unpack both of them.
Belle and Sebastian's "Expectations" is basically a "misunderstood teen girl" anthem, so it makes perfect sense that it helped Sally visualize Marianne while writing the novel.
Then there's Vampire Weekend's "Campus," another one that feels painfully accurate for Connell and Marianne's love story.
We also need to talk about "Linger." You most likely know this classic from the Cranberries, but once you find out what the song is about and what inspired it, it feels eerily like Connell and Marianne's situation in high school.
Another song that's interesting to me is Frankie Cosmos's "The End", which is one of my favorites from her 2018 album, Vessel. It's a breakup album and this song is about her ex-boyfriend unintentionally hurting her feelings. But it still has a hopeful outlook.
Sally starts it off with Van Morrison's "Cyprus Avenue." In case you aren't familiar with it, part of the lyrics say "I may go crazy / Before that mansion on the hill." The song's all about fantasizing about a crush who is a wealthy girl, so it's definitely accurate for Connell.
I'm biased, because Girls was one of my favorite bands in high school and immediately takes me back to those complex teen feelings, but "Jamie Marie" is such a sweet song for Sally to include in Connell's playlist.
Sufjan Stevens' "Futile Devices" is another that takes me back to my teen years and that feeling when you can't stop thinking about someone, so seeing it on Sally's playlist for Connell feels perfect.
At first, I was very confused about why Sally added Drake's "Hotline Bling" for Connell, but it now makes perfect sense. It encompasses all of Connell's feelings when he sees Marianne at Trinity.
Sally ends the playlist with "So Long, Marianne" by Leonard Cohen, and it's such a heartbreaking but wonderful way to end it. The song choice shows how painful Connell's decision at the end of the novel and show's first season is for him.
Now, if you'll excuse me, I'll be listening to both of these nonstop.