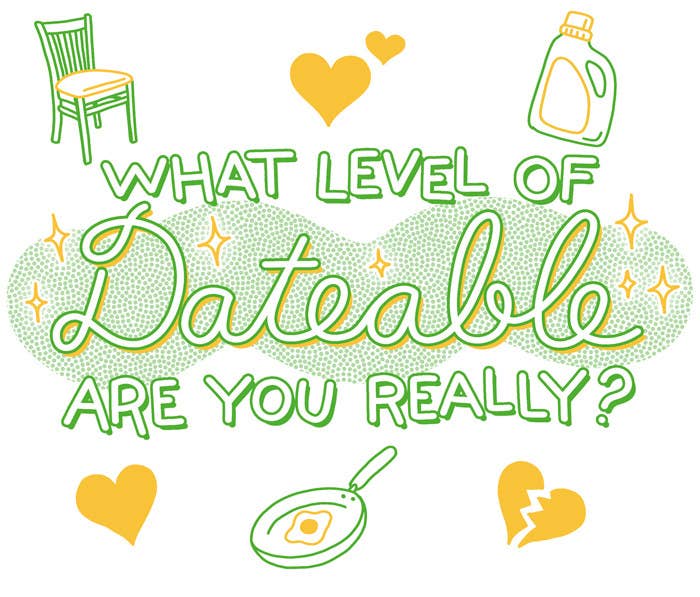 Check off everything you've done so far in 2018. Don't lie; you'll only be lying to yourself. Besides, don't you want your S.O. to fall in love with the truest version of you?

Gave someone a genuine compliment

Agreed to split the bill with someone

Told someone you loved them

Spoken up about your feelings

Been a supportive listener to someone in need

Spent a full meal with someone without taking out your phone

Spent an entire day disconnected from technology

Spent a whole weekend off the grid

Talked on the phone for more than 30 minutes

Talked to a family member on the phone for more than 30 minutes

Had one day where you responded to every single text you received

Followed through on a big promise

Held a job that you genuinely loved

Spent free time volunteering

Spent a day focusing on self-care

Treated yourself to something you love

Taken the trash out regularly

Washed your bed sheets at least twice a month

Cleaned your shower (including the curtain) at least once a month

Done laundry at least every two weeks

Maintained having more than two clean towels at any time

Kept all the over-the-counter medicines and bandages stocked

Had three or more rolls of extra toilet paper available at any given time

Kept your drawer filled with AA and AAA batteries

Purchased and/or used a tool kit

Fixed something with that tool kit

Kept your kitchen stocked with necessary groceries

Cooked a meal for yourself

Cooked a meal for someone else

Executed a recipe from memory

Washed dishes after a meal

Ordered something new off the menu at your favorite restaurant

Crossed off more than five items on your to-do list in one weekend

Seen a passion project through to completion

Used a drill without stripping the screw or bit

Installed blinds in your home

Checked the batteries in your smoke and CO2 detectors

Attempted to build furniture

Hung art in your home (taped-up posters don't count, y'all)

Framed a photo of a loved one

Painted something without leaving too many paint splatters

Fully unpacked no later than a week after a long trip

Upgraded one room in your home with a fancy new product

Helped a friend with a project

Did that cute DIY thing you saw online

Fixed a basic plumbing or electrical problem

Been willing to call a professional to fix something you couldn't
Your home-improvement skills shouldn't be a deal breaker. Treat your place the way you'd want to be treated. Hire one of TaskRabbit's helpful humans to cross off that to-do today.